Scroll down for French and Spanish
Welcome to this latest edition of the WT! (Watch This!). In this edition we bring you campaign updates from COP25 in Madrid, Spain and actions from around the globe to sound the alarm bells on the climate crisis.  
Carbon Markets @ COP25 
Negotiations on carbon markets have moved slow – the last remaining items of the article 6 of the Paris Agreement negotiations were kicked up to ministerial level for further discussion this week. CMW advocates for strong rules and safeguards for future global carbon markets that will uphold the environmental and social integrity of the Paris Agreement. You can read more about our key demands here.  You can follow our team's work in Madrid on the COP25 blog here
First big step to increase ambition!
Yesterday, the EU Commission proposed a Green Deal for Europe. This is a big package of measures to enhance the EU's actions on climate change, starting with a law to enshrine climate neutrality by 2050 and hopefully ratcheting-up Europe's 2030 climate commitments (a -50/55% GHG target is held out) in the coming year. A lot of political haggling over regulation and  implementation lies ahead The first hope of climate campaigners is that member states will agree the 2030 goal and increase Europe's NDC pledge in time for COP26 in Glasgow next year.  
The People's Voice
Meanwhile inside the COP25 venue and around the world citizens are intensifying their demands for more action, displaying their dissatisfaction and frustration with the lack of progress they see coming from the talks in Madrid.  Yesterday, activists staged a surprise protest at the venue to hold leaders accountable for their inaction. This led to the eviction of hundreds of climate activists chanting and calling upon leaders to do more and faster. See our recording from the action here.  And only this morning Greenpeace activists from across Europe scaled the EU's Council building to highlight the climate emergency.
In solidarity, Carbon Market Watch 
---
Climate activist voices at COP25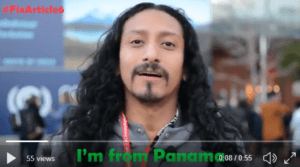 https://twitter.com/CarbonMrktWatch/status/1204363508047138816?s=20 
---
Dodgy carbon market rules risk undermining the Paris Agreement
MADRID 10th December 2019. The UN carbon market talks are at a crossroads in Madrid as ministers take over today. Carbon Market Watch calls on governments to only accept a deal that bans old Kyoto credits, includes rules to avoid double-counting,  and to ensure that markets reduce emissions, and include strong environmental and social safeguards.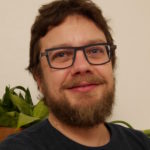 Sam Van den plas, policy director at Carbon Market Watch said: "We came to Madrid expecting governments to do their job and agree on carbon market rules that increase climate action. But after one week of talks, old credits and double-counting still pose a direct threat to the Paris Agreement. This makes a mockery of the slogan of these talks that it's "time for action."
Read our reaction in full here
---
Activism on the high seas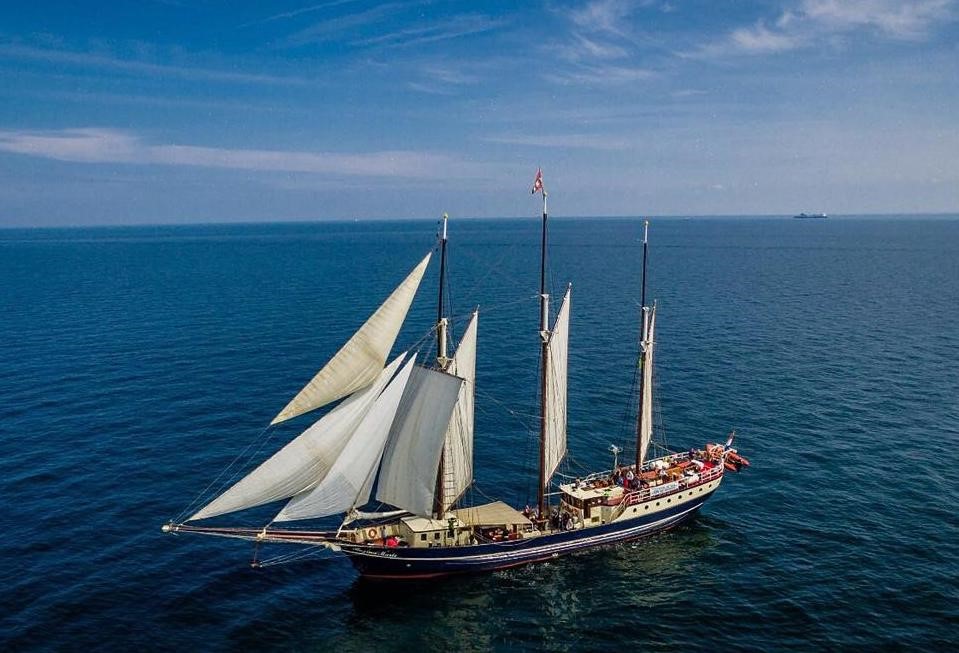 Sail to the COP – COP25 from two sides of the Atlantic Ocean
Sail to the COP is a think tank and campaign advocating for sustainable travel. The aviation industry, for example,  is a rapidly growing sector that alone is projected to emit more than the Paris Agreement carbon budget in 2050.. To put travel higher on the international political agenda, four young people from the Netherlands started the project less than a year ago and mobilised 32 young scientists, entrepreneurs, artists and other young professionals from all over Europe, to set sail for South America to attend the UN Climate Conference in Chile.
After 4 weeks of sailing across the Atlantic the group found out that the COP had been moved to Madrid. Several Europeans responded to Sail to the COPs call and 22 of them are currently representing the organisation at COP25. Jorge Sánchez Hernández met with CMW and explained their work and expectations for the COP25. Thus, Sail to the COP attends the COP from two location across the Atlantic Ocean. One group is focusing on activities related to advocacy: 24/7 lobby hotline open for questions on travel policies, background research and fact checking, organising side events with live streams and general support of the group in Madrid. Another group is working on campaigning: sharing the think tank report online, engaging in Twitter discussions and looking for allies in our growing movement of non-fliers and people working towards the goal of achieving sustainable travel. 
Contact details: Jeppe Bijker – [email protected]
---
Green Deal for Europe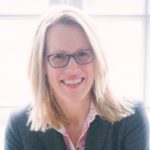 Responding to the release of the Green Deal Sabine Frank, executive director of Carbon Market Watch said:
"What matters to the atmosphere is that we reduce emissions and fast. The first test of the European Green Deal is whether it can deliver an ambitious 2030 target fast enough – in time to create much needed international momentum to ramp up climate action in order to limit global warming to 1.5 degrees." 
"The Green Deal will imply a major overhaul of the EU carbon market rules. After 15 years of emissions trading in Europe, the system needs to finally be made to work for the climate. This means faster emission cuts and no more pollution subsidies. "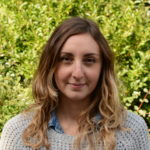 Agnese Ruggiero, policy officer at Carbon Market Watch said:
"Heavy industry is the biggest climate headache for Europe and it's about time this changed. The industrial strategy & circular economy package promised for March 2020 will have to include both carrots and sticks, such as binding recycling targets and innovation funding to put the sector on a climate-friendly path." 
---
Indian perspective of COP25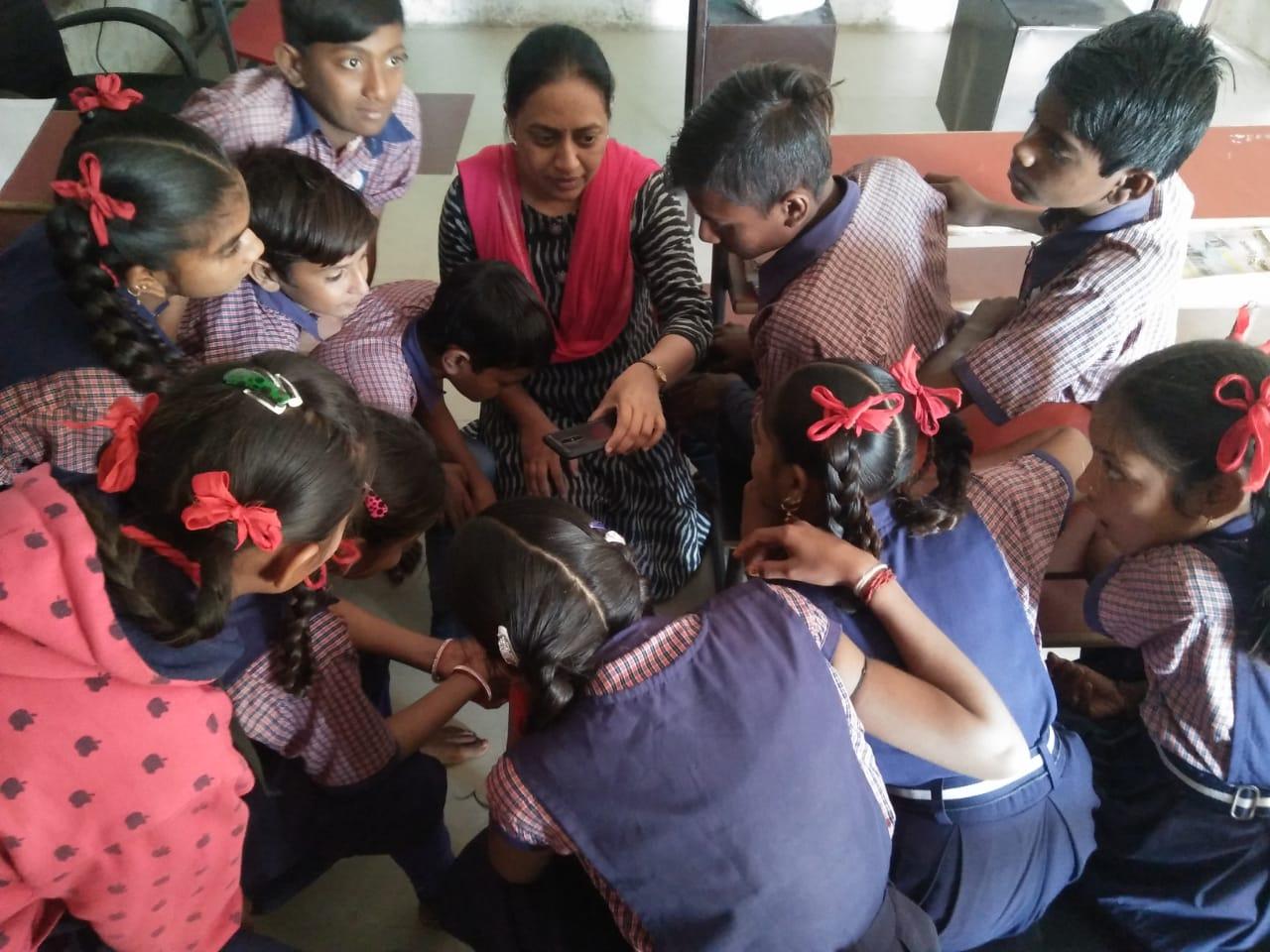 An interview with Falguni Joshi (CMW member from Gujarat, India)
Q1: Can you describe what you/your organisation is working on?
I have been working on environmental issues since 1997, especially strengthening people's participation in environmental decision-making processes, creating awareness, raising material on environmental issues, disseminating knowledge about climate change among youth in India, through capacity-building training programmes and policy related advocacy work.
I am associated with ParyavaranMitra – an NGO based in Gujarat, India – and initiated a platform "Let's talk climate action" for spreading climate action awareness. I am also a member of Carbon Market Watch.
Q2: In light of the recent elections, has the returning government in India made any bold (domestic) climate pledges for the future?
In its second term, the current government is very busy dealing with other issues, but smart enough to show public concern for climate change. The government mentioned only a few steps in its NDC which are currently not achievable.
---
LIVE from COP25 –  All the podcasts from Madrid https://carbonmarketsatcop25.wixsite.com/global/podcast 
---
Human Rights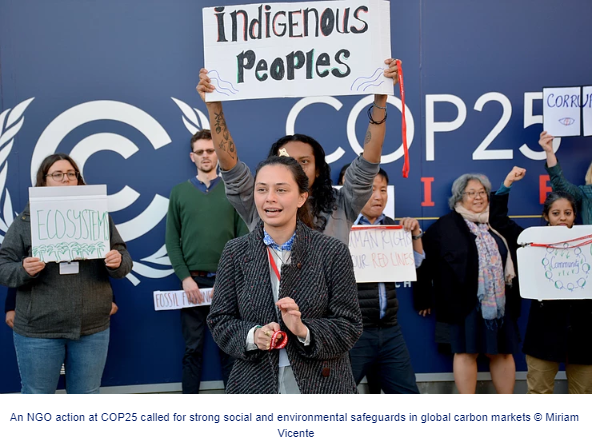 Stories on the ground: Carbon markets must benefit people and the planet – anything less is unacceptable  
What do Alto Maipo and Barro Blanco have in common?
 Both were pitched as "clean development" projects for the public good. Both were carried out without comprehensive environmental assessments and without effectively involving local communities in the decision-making.
 And both were approved by the UN Clean Development Mechanism (CDM) to generate carbon credits that would be sold to countries/companies/individuals that want to offset their emissions through paying for green projects in other countries. Read more here 
---
WEB-N-HOUR
We kicked off the negotiations with a great webinar thanks for joining us. A blog summarising the event discussion can be found here: Can global carbon markets help us reach the Paris climate goals? https://carbonmarketwatch.org/2019/11/27/can-global-carbon-markets-help-us-reach-the-paris-climate-goals/
Would you like to work together on future webinars, email [email protected] 
---
Brief encounters
CMW Briefing paper: How to keep hot air out of the Paris Agreement https://carbonmarketwatch.org/publications/how-to-keep-hot-air-out-of-the-paris-agreement-technical-proposal/
---
WT! Xtra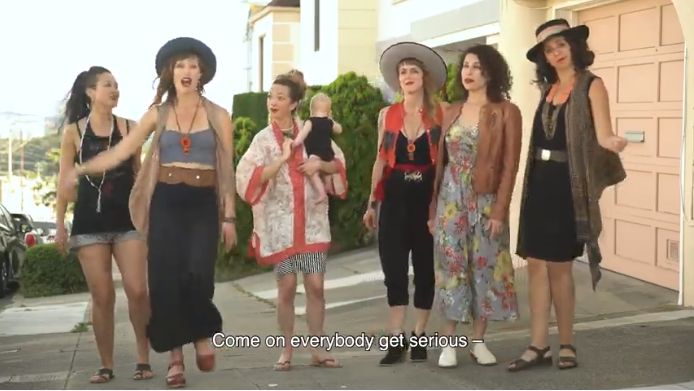 Music: Carbon needs a price tag https://www.youtube.com/watch?v=bUjD0cJH2MI 
Speech: Greta Thunberg´s speech after a 500.000 people climate march in Madrid https://www.facebook.com/watch/?ref=search&v=2463528930573012&external_log_id=2fd932b141bc5659a3e923a498679a18&q=climate%20march%20madrid
Watch our Webinar: Carbon Markets at COP25  https://zoom.us/recording/play/embrjIaxa1GKcp2fSGPlDCV519zryYomOd_t11jK0CYRmUYl28hUxGJqXEJsopQe?startTime=1574690473000 
Twitter: Podcast on Human Rights Our podcast "The long dark shadow of the #CDM" is "The consequences of the #climatecrisis are a direct and imminent threat to basic #humanrights […] But projects that are meant to mitigate climate change have also led to human rights abuses"
PODCAST | CarbonMarketsAtCOP25 
Voici le dernier numéro de WT! (Watch This !). Nous vous y livrons les dernières informations sur la campagne COP25 à Madrid en Espagne et nous vous parlons des actions menées dans le monde entier pour tirer la sonnette d'alarme face à la crise climatique.
Les marchés du carbone @ COP25 
Les négociations sur les marchés du carbone avancent lentement – les points restants des négociations de l'article 6 de l'Accord de Paris ont été renvoyés au niveau ministériel afin de poursuivre les discussions cette semaine. CMW plaide pour des règles et des garanties strictes à appliquer aux futurs marchés mondiaux du carbone qui permettront de faire respecter l'intégrité sociale et environnementale de l'Accord de Paris. Plus de détails sur nos principales revendications ici. Suivez le travail de notre équipe à Madrid sur le blog de la COP25 ici.
Un premier grand pas vers plus d'ambition!
La Commission européenne a proposé hier un Green Deal pour l'Europe. Cet ensemble global de mesures vise à renforcer les actions de l'UE dans la lutte contre les changements climatiques, en commençant par une loi qui consacre la neutralité climatique pour 2050. Espérons également au cours de l'année à venir une intensification des engagements européens en matière de climat pour 2030 (on nous fait miroiter un objectif de 50 à 55% de réduction des gaz à effet de serre). On peut s'attendre à beaucoup de marchandage politique au sujet de la réglementation et de la mise en œuvre. Les militants pour le climat espèrent surtout que les Etats membres pourront s'accorder, à temps pour la COP26 l'année prochaine à Glasgow, sur les objectifs 2030 et les engagements au niveau des contributions déterminées au niveau national (CDN).
La voix du peuple
En attendant, dans la salle de la COP25 et à travers le monde, les demandes des citoyens pour davantage de mesures se font pressantes; les citoyens montrent leur mécontentement et leur frustration quant à l'absence d'avancements issus des pourparlers à Madrid. Pas plus tard qu'hier, des activistes ont organisé une manifestation surprise dans la salle, en vue de responsabiliser les dirigeants quant à leur inaction. Cet événement a mené à l'expulsion de  centaines d'activistes pour le climat scandant des slogans et appelant les dirigeants à agir plus et plus vite. Nous avons filmé l'action que vous pouvez visionner ici.  Et ce matin même, des militants de Greenpeace issus de toute l'Europe ont escaladé le bâtiment du Conseil européen pour souligner l'urgence climatique.
Solidairement,
Carbon Market Watch
---
Ecoutez les militants pour le climat à la COP25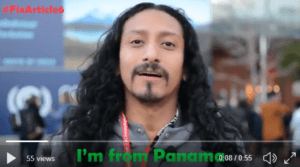 https://twitter.com/CarbonMrktWatch/status/1204363508047138816?s=20 
---
Des règles douteuses appliquées aux marchés du carbone risquent de compromettre l'Accord de Paris 
[Communiqué de presse de CMW depuis la COP 25 – 10/12)
MADRID 10 décembre 2019. Les pourparlers de l'ONU concernant les marchés du carbone atteignent un moment décisif, alors que les ministres prennent aujourd'hui le relais à Madrid. Carbon Market Watch exhorte les gouvernements à veiller, de façon intransigeante, à ce que l'accord bannisse les crédits de Kyoto et inclue des règles permettant d'éviter le double comptage. Il convient également de s'assurer que les marchés donnent lieu à des réductions d'émissions et comprennent des garanties sociales et environnementales rigoureuses.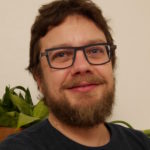 Sam Van den plas, directeur politique chez Carbon Market Watch, a déclaré : "Nous sommes venus à Madrid dans l'espoir que les gouvernements fassent leur boulot et s'accordent pour les marchés du carbone sur des règles qui permettent d'intensifier les actions de lutte contre les changements climatiques. Mais, après une semaine de pourparlers, les anciens crédits et le double comptage constituent toujours une menace imminente pour l'Accord de Paris ». Le slogan de ces pourparlers – « il est temps d'agir » – est vraiment tourné en ridicule.
 Lisez notre réaction dans sa version intégrale ici (Anglais)

---
L'activisme en haute mer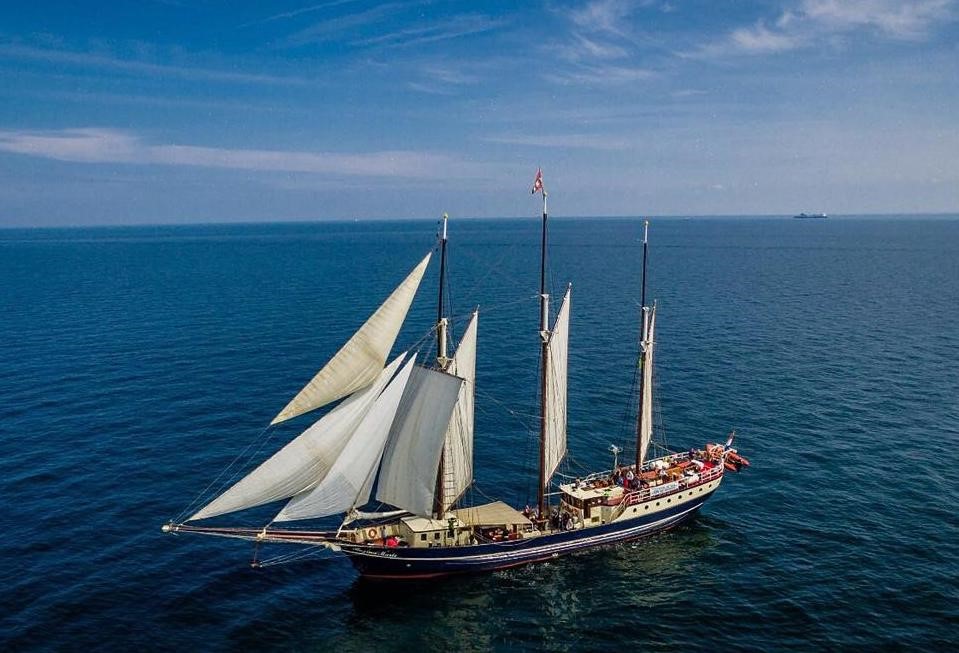 Sail to the COP – la COP25 depuis les deux côtés de l'Océan atlantique
Sail to the COP (en français « naviguer vers la COP ») est à la fois un groupe de réflexion et une campagne visant à sensibiliser à une mobilité durable. L'industrie aéronautique, par exemple, est un secteur à croissance rapide qui, à lui seul, devrait émettre plus que le budget carbone 2050 de l'Accord de Paris… Pour placer les modes de transport plus haut dans la liste des priorités politiques internationales, quatre jeunes gens originaires des Pays-Bas ont démarré ce projet il y a moins d'un an.  Depuis, ils ont mobilisé 32 jeunes scientifiques, entrepreneurs, artistes et autres jeunes professionnels issus de toute l'Europe afin de prendre le large vers l'Amérique du Sud pour assister, au Chili, à la conférence de l'ONU sur le climat.
Après 4 semaines de navigation à travers l'Atlantique, le groupe a appris que la COP avait été déplacée à Madrid. Plusieurs Européens ont répondu à l'appel de Sail to the COPs et 22 d'entre eux représentent actuellement l'organisation à la COP25. Jorge Sánchez Hernández a rencontré CMW et expliqué leur travail et leurs attentes pour la COP25. C'est ainsi que Sail to the COP assiste à la COP depuis deux emplacements de chaque côté de l'Océan atlantique. Un groupe se concentre sur des activités de mobilisation: une assistance téléphonique de lobbying est ouverte 24h/24, 7j/7 pour répondre aux questions liées aux politiques des modes de transport, pour effectuer des recherches documentaires et des vérifications de faits, pour organiser des événements parallèles diffusés en direct et soutenir, de manière générale, le groupe à Madrid. Un autre groupe travaille sur le militantisme via un partage en ligne du rapport du groupe de réflexion, une participation dans des débats sur Twitter et la recherche d'alliés pour notre mouvement grandissant, qui regroupe ceux qui refusent de prendre l'avion et ceux qui s'emploient à atteindre une mobilité durable.
En savoir plus ici
Coordonnées:
Jeppe Bijker – [email protected]
---
Un "Green Deal" pour l'Europe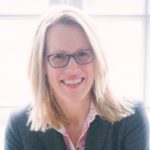 La réponse de Sabine Frank, directrice générale de Carbon Market Watch, suite à la publication du « Green Deal » :
« Ce qui compte pour l'atmosphère, c'est que nous réduisions les émissions et ce, rapidement. La première mise à l'épreuve pour le "Green Deal" européen sera de voir s'il peut atteindre suffisamment rapidement un objectif ambitieux pour 2030 – à temps pour créer l'élan international dont nous avons tant besoin, afin d'intensifier les actions de lutte contre les changements climatiques et ainsi limiter le réchauffement mondial à 1,5 degrés ».  
« Le « Green Deal" impliquera une refonte majeure des règles européennes du marché du carbone. Après 15 années d'échanges d'émissions en Europe, le système se doit enfin de fournir des résultats en faveur du climat. Cela signifie qu'il faut des réductions d'émissions plus rapides et plus aucune subvention à la pollution »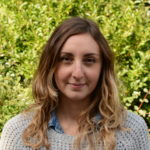 L'avis d'Agnese Ruggiero, chargée des politiques pour Carbon Market Watch:

« L'industrie lourde constitue le pire casse-tête de l'Europe et il est temps que cela change. Le pack stratégie industrielle & économie circulaire attendu pour mars 2020 doit inclure à la fois des carottes et des bâtons, tels que des objectifs contraignants de recyclage, mais aussi des subsides à l'innovation pour orienter le secteur vers une voie respectueuse du climat. »
---
Le point de vue indien sur la COP25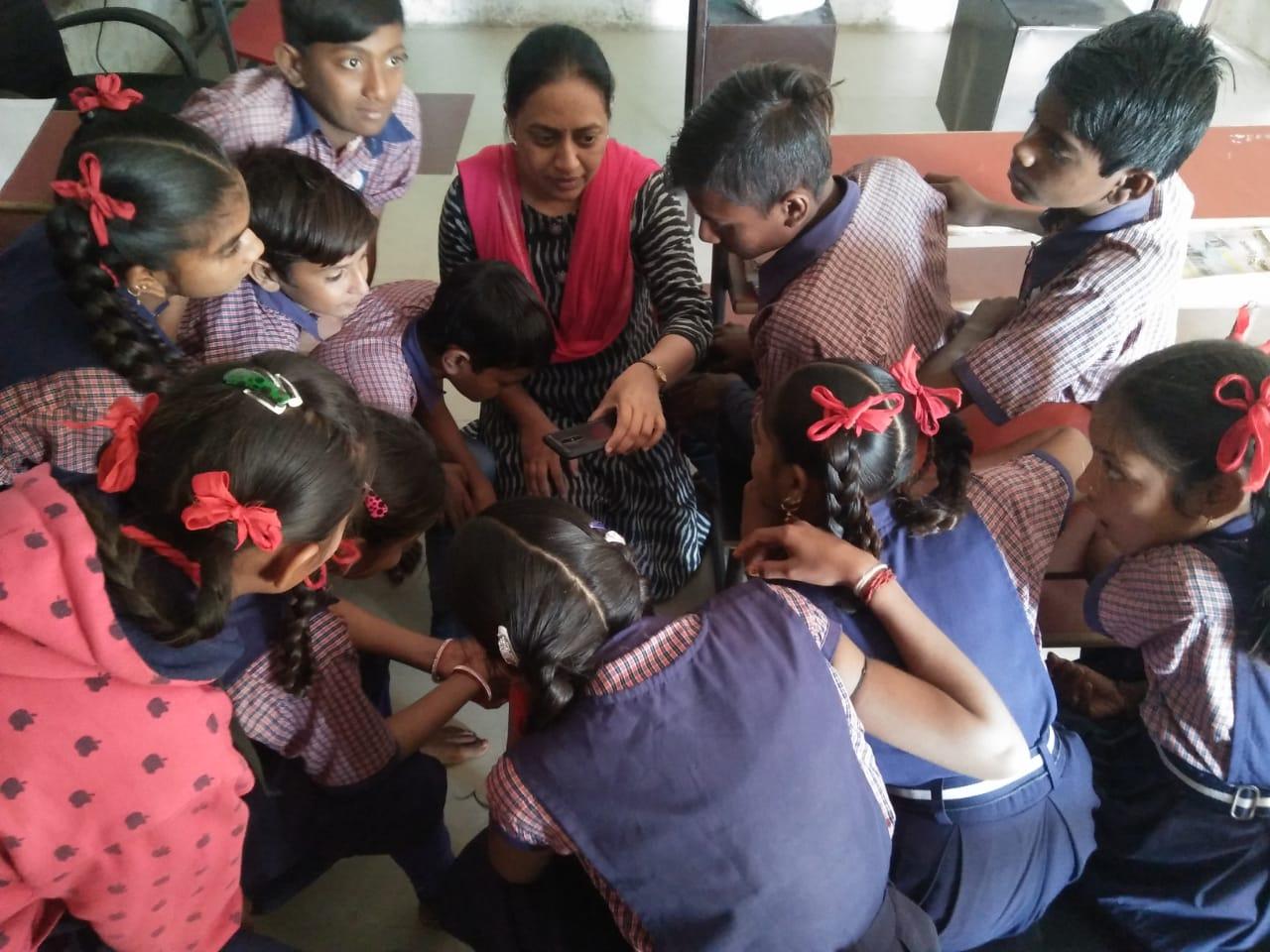 Entretien avec Falguni Joshi (membre de CMW, depuis Gujarat en Inde)
Q1: Pouvez-vous décrire les thématiques de travail de votre organisation ?
Je travaille sur les enjeux environnementaux depuis 1997, particulièrement sur le renforcement de la participation publique aux processus de prise de décisions liées à l'environnement, sur la sensibilisation, le matériel de formation touchant aux questions environnementales et la diffusion des connaissances sur les changements climatiques chez les jeunes Indiens (via des programmes de formation au renforcement des capacités et du travail de mobilisation sur ces politiques.)
Je travaille avec ParyavaranMitra – une ONG basée à Gujarat, India – et ai lancé une plate-forme nommée « Let's talk climate action » (en français : agissons contre les changements climatiques) visant à sensibiliser à l'importance d'agir dans la lutte contre les changements climatiques. Je suis aussi membre de Carbon Market Watch.
Q2: A la lumière des récentes élections, le gouvernement une nouvelle fois au pouvoir en Inde a-t-il formulé des promesses ambitieuses pour le futur (au niveau national) dans la lutte contre les changements climatiques ?
Au cours de son second mandat, le gouvernement actuel est très occupé par d'autres problématiques, mais assez sage pour montrer son inquiétude au sujet des changements climatiques. Le gouvernement n'a mentionné que quelques étapes dans ses CDN, étapes qui ne sont actuellement pas réalisables.
En savoir plus ici
---
EN DIRECT de la COP25 –  Tous les podcasts de Madrid https://carbonmarketsatcop25.wixsite.com/global/podcast
---
Droits de l'homme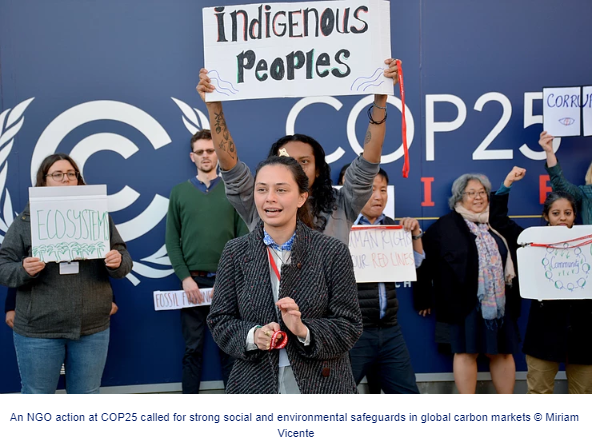 Histoires sur le terrain : les marchés du carbone doivent bénéficier aux gens et à la planète – rien de moins n'est acceptable
Quels sont les points communs entre Alto Maipo et Barro Blanco ?
Tous deux ont été présentés comme des projets de "développement propre" et d'intérêt public. Tous deux ont été mis en œuvre sans évaluation environnementale globale, ni sans réelle inclusion des communautés locales dans le processus de prise de décision.
Et tous deux ont été approuvés par le Mécanisme de Développement propre de l'ONU (MDP) afin de générer des crédits-carbone qui seraient vendus à des pays/entreprises/individus qui voudraient compenser leurs émissions en finançant des projets verts dans d'autres pays. Vous pouvez en apprendre plus en cliquant ici (Anglais)
---
WEB-N-HOUR
Nous avons lancé les négociations en vous remerciant pour votre soutien via un super webinaire. Un blog résumant la discussion se trouve ici.
Les marchés mondiaux du carbone mondiaux peuvent-ils nous aider à atteindre les objectifs de Paris ? https://carbonmarketwatch.org/2019/11/27/can-global-carbon-markets-help-us-reach-the-paris-climate-goals/
Si vous souhaitez que nous travaillions ensemble lors de futurs webinaires, envoyez un email à [email protected]
---
Notes de synthèse
Note de synthèse de CMW: Comment maintenir la problématique de l'"air chaud" hors de l'Accord de Paris https://carbonmarketwatch.org/publications/how-to-keep-hot-air-out-of-the-paris-agreement-technical-proposal/
---
WT! Xtra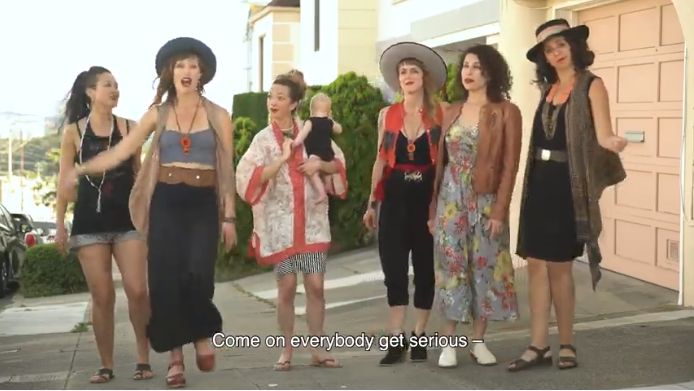 Musique: le carbone a besoin d'une étiquette de prix  (sur l'image : « Allez, tout le monde, soyez sérieux ») https://www.youtube.com/watch?v=bUjD0cJH2MI
Discours: le discours de Greta Thunberg après une marche pour le climat ayant rassemblé 500.000 personnes à Madrid.  https://www.facebook.com/watch/?ref=search&v=2463528930573012&external_log_id=2fd932b141bc5659a3e923a498679a18&q=climate%20march%20madrid
Regardez notre webinaire: les marchés du carbone à la COP 25 https://zoom.us/recording/play/embrjIaxa1GKcp2fSGPlDCV519zryYomOd_t11jK0CYRmUYl28hUxGJqXEJsopQe?startTime=1574690473000
Twitter: podcast sur les Droits de l'homme Notre podcast "Ombres et ténèbres du MDP »
« Les conséquences de la crise climatique  #climatecrisis constituent une menace directe et imminente pour les droits fondamentaux de l'homme  #humanrights […] Mais les projets qui sont censés atténuer les changements climatiques ont aussi mené à des violations des droits humains"
https://carbonmarketsatcop25.wixsite.com/global/podcast #COP25
Le damos la bienvenida a la edición más reciente del boletín WT! (Watch This!). Esta edición incluye las últimas noticias sobre la COP25 celebrada en Madrid (España) y sobre acciones que se están llevando a cabo en todo el mundo para hacer sonar la alarma en relación con la crisis climática.
Los mercados de carbono en la COP25
Las negociaciones sobre los mercados de carbono han avanzado con lentitud; los últimos puntos pendientes del artículo 6 del Acuerdo de París se elevaron a nivel ministerial para someterlos a nuevos debates esta semana. CMW pide que en los futuros mercados mundiales de carbono se apliquen normas y salvaguardas firmes que protejan la integridad social y medioambiental del Acuerdo de París. Aquí puede leer más sobre nuestras principales demandas. Y a través de este enlace a nuestro blog sobre la COP25 puede conocer el trabajo de nuestro equipo en Madrid.
El primer gran paso para ampliar los objetivos
Ayer la Comisión Europea propuso un Pacto Verde Europeo. Se trata de un gran paquete de medidas para mejorar las acciones de la UE dirigidas a combatir el cambio climático. Empieza con una ley para consagrar que la UE sea climáticamente neutra en 2050. También se espera ampliar el año que viene los objetivos climáticos de Europa para 2030 (se ha propuesto un objetivo de recorte de emisiones de GEI de 50 % y hasta 55 %). Ahora queda por delante mucho regateo político para la reglamentación y la implementación. Los activistas climáticos tienen la esperanza de que los estados miembros se pongan de acuerdo sobre el objetivo fijado para 2030 y amplíen el compromiso europeo relativo a las CDN a tiempo para la conferencia COP26 que se celebrará el año que viene en Glasgow. 
La voz del pueblo
Mientras tanto, dentro del lugar donde se celebra la COP25 y en todo el mundo, los ciudadanos están intensificando sus acciones para exigir más medidas y manifestando su descontento y frustración ante el nulo progreso que presienten que las conversaciones de Madrid darán como resultado. Ayer un grupo de activistas realizó una protesta sorpresa en la sede de la COP25 para exigir responsabilidad a los líderes por su inacción. Esto llevó a la expulsión de cientos de activistas climáticos mientras coreaban consignas e instaban a los líderes a tomar más medidas con más rapidez. Aquí se puede ver nuestra grabación de la protesta. Y esta misma mañana activistas de Greenpeace de toda Europa escalaron el edificio del Consejo de la UE para poner de relieve la emergencia climática.
En solidaridad,
Carbon Market Watch
---
Las voces de los activistas climáticos en la COP25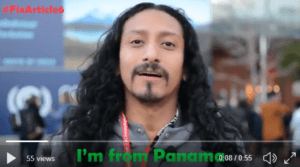 https://twitter.com/CarbonMrktWatch/status/1204363508047138816?s=20 
---
Las reglas turbias del mercado de carbono pueden socavar el Acuerdo de París
[ Comunicado de prensa de CMW en la COP25 – 10/12]
Madrid, 10 de diciembre de 2019. Las conversaciones de la ONU relativas al mercado de carbono que se están llevando a cabo en Madrid se sitúan en una encrucijada hoy, cuando los ministros asumen el control. Carbon Market Watch hace un llamado a los gobiernos para que solo acepten un acuerdo que prohíba todos los viejos créditos establecidos en el Protocolo de Kioto, que incluya reglas para evitar la doble contabilización y garantizar que los mercados recorten las emisiones, y que incorpore salvaguardas medioambientales y sociales sólidas.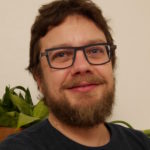 Sam Van den plas, director de políticas de Carbon Market Watch, señaló: «Vinimos a Madrid esperando que los gobiernos hicieran su trabajo y acordasen reglas para el mercado de carbono que intensifiquen la acción de defensa del clima. Pero después de una semana de negociaciones, los antiguos créditos y la doble contabilización siguen siendo una amenaza directa para el Acuerdo de París. Esto es una burla al lema de estas conversaciones, que dice que es «tiempo de actuar»
Lea nuestra respuesta completa aquí. (Inglés)

---
Activismo en altamar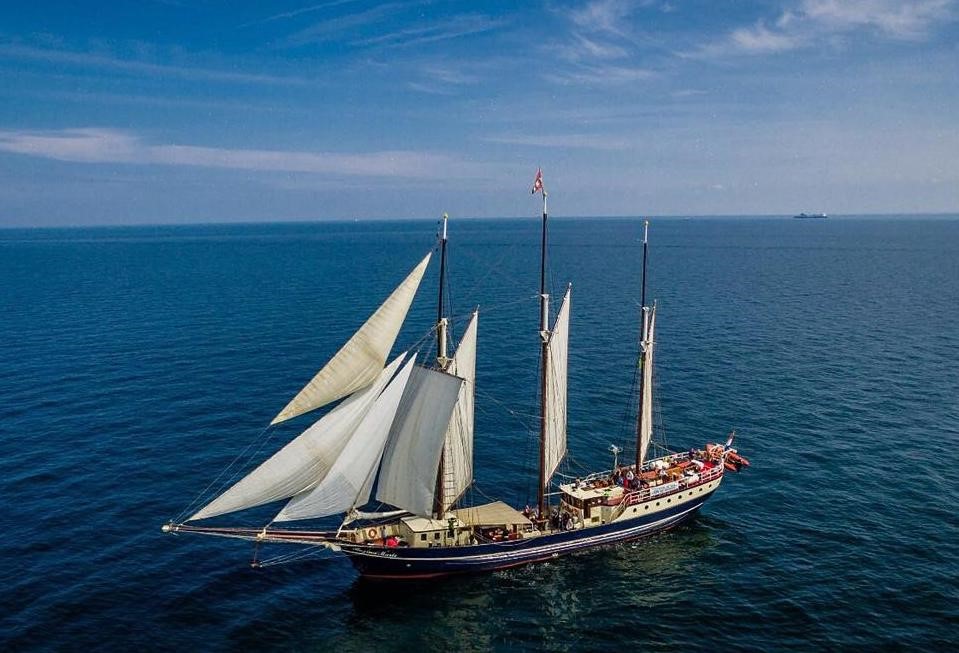 Sail to the COP – La COP25 desde dos lados del océano Atlántico
Sail to the COP es un laboratorio de ideas y una campaña para la promoción de formas de viajar sostenibles. El sector de la aviación, por ejemplo, es uno de rápido crecimiento que, según las previsiones, en 2050 generará más emisiones de las contempladas en el presupuesto de carbono del Acuerdo de París. Con la finalidad de poner de relieve el problema de los viajes dentro de la agenda política internacional, hace menos de un año cuatro jóvenes de los Países Bajos pusieron en marcha un proyecto y movilizaron a 32 jóvenes científicos, empresarios, artistas y otros profesionales jóvenes de toda Europa para que se embarcasen rumbo a Sudamérica a fin de asistir a la conferencia de la ONU sobre el cambio climático en Chile.
Cuando llevaban cuatro semanas navegando por el Atlántico, el grupo se enteró de que la COP se trasladaría a Madrid. Varios europeos respondieron al llamado de Sail to the COP y 22 de ellos están representando a la organización en la COP25. Jorge Sánchez Hernández se reunió con CMW y explicó el trabajo que están llevando a cabo y las expectativas sobre la COP25. De ese modo, Sail to the COP está presente en la COP a dos lados del océano Atlántico. Uno de los grupos se centra en actividades relacionadas con la incidencia política: línea de asistencia para la incidencia política abierta las 24 horas todos los días para responder preguntas sobre políticas relativas al sector de viajes; investigación de base y comprobación de datos; organización de eventos paralelos con retransmisiones en directo; y apoyo general del grupo en Madrid. El otro grupo trabaja en la campaña: publicación en Internet del informe del laboratorio de ideas; participación en debates en Twitter; y búsqueda de aliados para nuestro movimiento, cada vez mayor, de personas que se niegan a viajar en avión y de personas que trabajan para alcanzar el objetivo de la sostenibilidad en los viajes.
Leer más aquí
Datos de contacto: Jeppe Bijker – [email protected]
---
Pacto Verde Europeo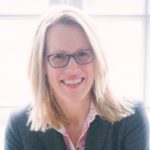 En respuesta al anuncio del Pacto Verde Europeo, Sabine Frank, directora ejecutiva de Carbon Market Watch, dijo:
«Lo que importa para la atmósfera es que reduzcamos las emisiones y que lo hagamos rápido. La primera prueba para el Pacto Verde Europeo es si puede ofrecer un objetivo ambicioso para 2030 con la suficiente rapidez, a tiempo para crear un necesario impulso internacional que intensifique la acción climática para limitar el calentamiento global a 1,5 grados.»
«El Pacto Verde implicará una reforma importante de las reglas del mercado de carbón de la UE. Después de 15 años de intercambio de emisiones en Europa es necesario hacer que el sistema al fin funcione para la defensa del clima. Esto supone mayor rapidez en los recortes de emisiones y el cese de los subsidios a agentes contaminantes».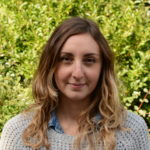 Agnese Ruggiero, responsable de políticas en Carbon Market Watch manifestó:

«La industria pesada es el mayor dolor de cabeza para Europa en materia climática y ya es hora de que esto cambie. El paquete de economía circular y estrategia industrial prometido para marzo de 2020 deberá incluir tanto incentivos como penalizaciones, por ejemplo, objetivos de reciclaje vinculantes y financiamiento de la innovación para situar al sector en una senda favorable para el medio ambiente». 
---
La perspectiva india sobe la COP25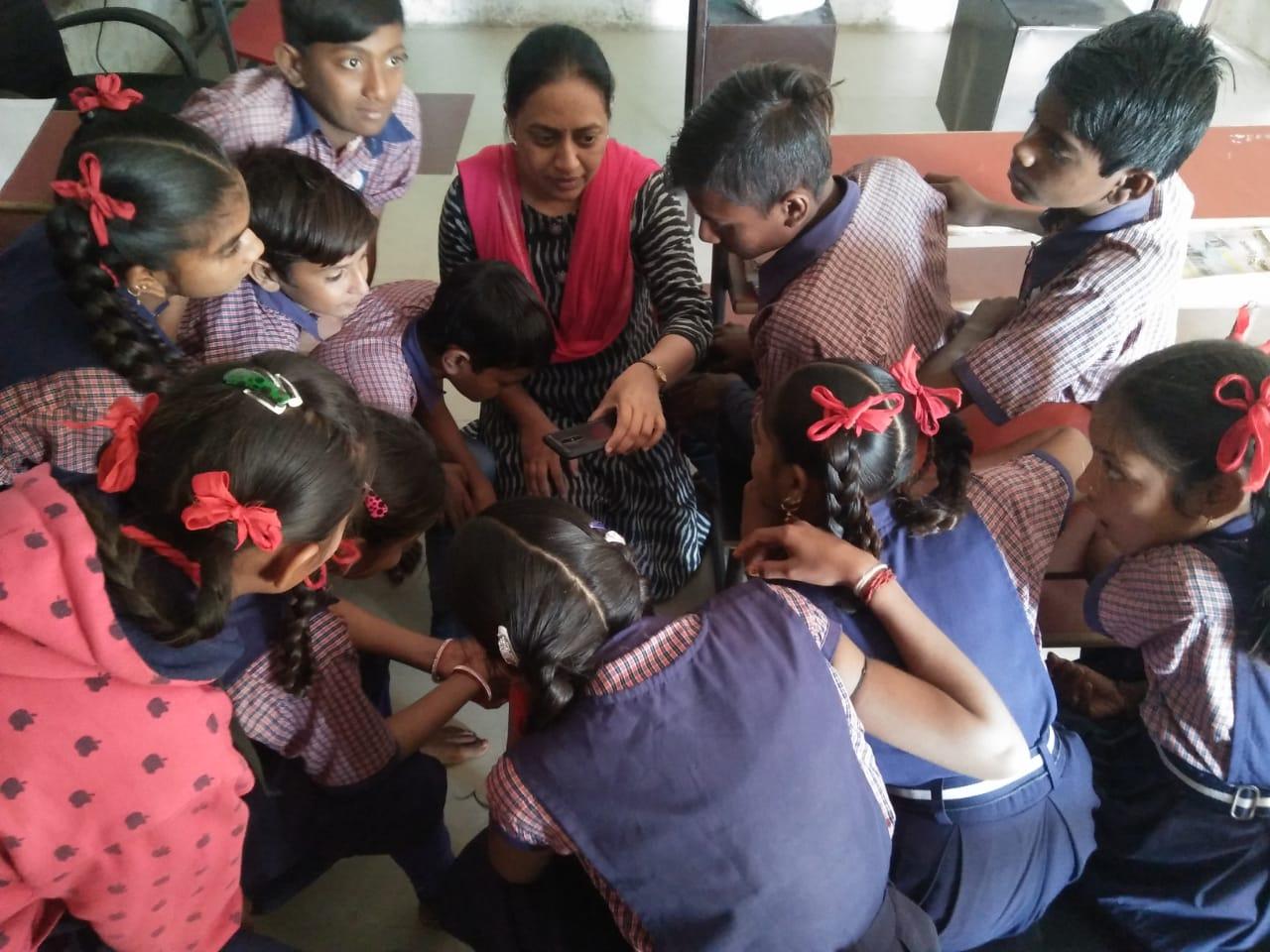 Entrevista con Falguni Joshi (socia de CMW de Guyarat, India)
P1 ¿Puede describir en qué está trabajando usted o su organización?
Llevo desde 1997 trabajando en asuntos medioambientales, en particular en el fortalecimiento de la participación de las personas en los procesos de toma de decisiones medioambientales, la sensibilización, la recopilación de materiales sobre temas medioambientales, la difusión de conocimientos sobre el cambio climático entre los jóvenes en la India, mediante programas de capacitación para el desarrollo de capacidades y el trabajo de incidencia política.
Soy socia de ParyavaranMitra (una ONG con sede en Guyarat, India) y he puesto en marcha la plataforma Let's talk climate action (Hablemos de acción climática) para la concientización sobre la acción para la defensa del clima. También soy socia de Carbon Market Watch.
P2 Tras las recientes elecciones, ¿el partido que vuelve a gobernar en la India se ha comprometido a objetivos (nacionales) audaces para el futuro?
En su segundo mandato, los gobernantes actuales están muy ocupados con otros asuntos pero son suficientemente inteligentes para demostrar públicamente una preocupación por el cambio climático. El gobierno solo mencionó unos pocos pasos en sus CDN, que actualmente no son factibles.
Leer más aquí
---
EN VIVO desde la COP25 – Todos los podcasts desde Madrid https://carbonmarketsatcop25.wixsite.com/global/podcast
---