Team

---
Sabine Frank, Executive Director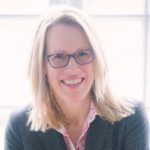 Sabine's role is to ensure Carbon Market Watch adapts its purpose and activities to "the future as it emerges" and that Carbon Market Watch plays a uniquely useful role in the political battle for the climate and humanity. She is responsible for the overall leadership and management of the organisation. Before joining Carbon Market Watch, Sabine worked for several foundations, notably the Schöpflin Stiftung as Head of Programme "Economy and Democracy", and also has many years of leadership experience of NGOs at European level. She has become a committed "Bruxelloise" and cares about life in the city of Brussels becoming sustainable. She can be convinced to enjoy long-distance bike rides and is partial to dance opportunities.
---
Policy
---
Sam Van den plas, Policy Director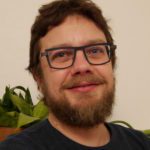 As Policy Director, Sam is in charge of Carbon Market Watch's policy strategy, positioning and advocacy outreach. Sam worked previously with WWF, and his main areas of expertise include EU climate policy, carbon markets, the EU Emissions Trading System and industrial decarbonisation. Sam is determined to make a difference in the struggle against climate breakdown – his way to describe dangerous global warming. He believes carbon pollution pricing can have an important role to play to limit the impacts, as long as the real external cost of carbon is reflected and policymakers don't consider carbon taxation or markets to be their only silver bullet. Sam lives in Gent, where he plans to move to a sustainable cohousing project (under construction). He likes gardening and cross-country skiing whenever it snows in Belgium.
---
Agnese Ruggiero, Policy Officer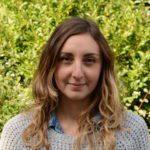 Agnese works on the national energy and climate plans and industrial decarbonisation.  Before joining Carbon Market Watch, she worked as a campaign manager at the International Society of Nephrology where she gained extensive experience in advocacy and awareness-raising. Agnese is very passionate about policies that affect individuals and believes that everyone can make a positive contribution, no matter how small. She also enjoys travelling, running and playing tennis.
[email protected]carbonmarketwatch.org
---
Gilles Dufrasne, Policy Officer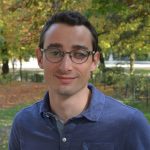 Gilles works on EU and international climate policies, with a special focus on the carbon market negotiations at the United Nations climate talks and international aviation. He studied social science at the University of Mons and economics at the University of Warwick, before completing his MSc. in environmental economics at the London School of Economics and Political Science. Gilles is a big tennis fan, a keen traveller, and is learning to play the guitar.
---
Wijnand Stoefs, Policy Officer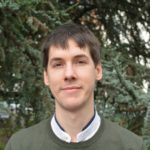 Wijnand deals with, among others, international shipping and "negative emissions". Before joining Carbon Market Watch Wijnand worked on EU and international climate change policy at think-tanks ERCST and CEPS. He holds an MSc. in Economics and in International Political Sciences from the University of Leuven. Outside of the office, Wijnand is preoccupied with renovating his house, training his puppy and, time permitting, enjoying life in Brussels with his better half.
---
Jonathan Crook, Policy Officer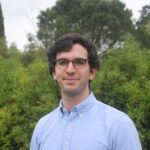 Jonathan works on international and EU climate policy, with a focus on compliance and voluntary carbon markets. He has a master's degree in Environmental Policy from Sciences Po Paris, and prior to joining Carbon Market Watch, he worked at the OECD on policy issues concerning cities and sustainable development – local climate action, energy efficiency and sustainable housing. While Jonathan will be forever a New Yorker at heart, he loves exploring new cities and hiking in the mountains.
Daniele Rao, Policy Officer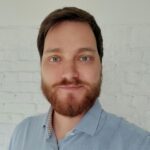 Daniele is a policy officer, supporting our work at EU and international levels. After graduating in International Studies at the University of Torino, he completed a Specialised Master in EU interdisciplinary studies at the Institute of European Studies at the Free University of Brussels. He loves food and cooking, reading and he is a big football and basketball fan.
---
Communications
---
Khaled Diab, Communications Director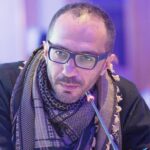 Khaled is Carbon Market Watch's communications director. A fierce eco-worrier with a penchant for puns, Khaled strives to talk the walk and walk the talk towards a sustainable future. Prior to joining CMW, Khaled worked at the European Environmental Bureau.
Khaled is a veteran journalist and communicator. His byline has appeared in some of the world's leading publications and outlets, as well as some you've probably never heard of. He has also written two books.
In his spare time, Khaled likes to write, read, travel and explore different cultures.
---
Noemí Rodrigo Sabio, Communications Officer
Noemí works on the development and the implementation of the communication activities of Carbon Market Watch. Holder of a degree in Journalism, she graduated in European Policy and Communication at IHECS Brussels and gained a MA in Documentary Photography from the University of the Arts London. Before joining Carbon Market Watch, Noemí worked in European non-profit organisations, NGO's and media, such as the Brussels School of Governance and Climate Action Network Europe. She is passionate about music and nature, and carries out photo projects unveiling local environmental stories throughout Europe.
---
Operations
---
Léa Teheux, Finance Manager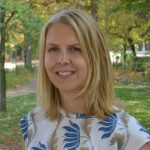 Léa is in charge of Carbon Market Watch's financial and accounting operations. Furthermore, she oversees the human resources elements of the organisation and the grant contract management. She graduated in Sociology and European Studies at the Free University of Brussels. She enjoys travelling, cooking, eating, and discovering new restaurants in town.
---
 Elisa Martellucci, Fundraising and Project Manager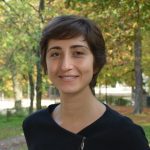 Elisa is the Fundraising and Project Manager of Carbon Market Watch, managing and developing relations with public and private donors. Before joining the team she worked at the European Business Summit and at the Centre for European Policy Studies (CEPS) where she has been extensively involved in several EU funded research projects on employment and education. She holds a master degree in Political Science from the Free University for Social Studies (LUISS) in Rome. Elisa loves cruising with her new e-bike.
---
Miriam Vicente Marcos, Project and Membership Manager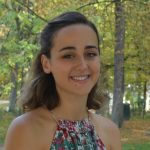 Miriam is responsible for the management of EU projects, such as the LIFEPlanUp. Her role is to lead the project planning, coordinate activities and ensure the achievement of the project objectives. She also oversees Carbon Market Watch membership, organises its activities and database. Miriam worked on developing and implementing CMW's digital media and communication strategies as she holds a master in Marketing, Branding and Communications from Brighton University. She loves visual arts, travelling and martial arts.