Team
Eva Filzmoser, Executive Director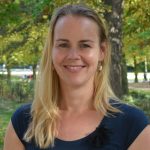 Eva is in charge of the strategic development of Carbon Market Watch's activities. Before kicking-off the initiative CDM Watch in 2009, which became Carbon Market Watch in 2012, she worked at the European Commission, at a public affairs consultancy and for several non-profit projects in developing countries. A lawyer by background, Eva is particularly passionate about robust governance processes. Eva never stands still and loves traveling and music.
eva.filzmoser@carbonmarketwatch.org
---
Policy
Femke de Jong, Policy Director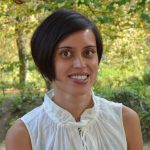 Femke oversees the implementation of all our campaigns and is responsible for ensuring coherence across different policy areas. Before joining Carbon Market Watch, she worked as a political advisor in the European Parliament and as a researcher for an environmental consultancy. Femke is deeply motivated about advancing climate protection through more effective carbon pricing. She also enjoys travelling and playing the piano.
femke.dejong@carbonmarketwatch.org
Office: +32 2 335 3666
---
Kelsey Perlman, Policy Officer – International Transport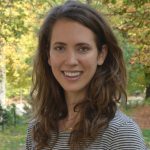 Kelsey works on aviation and land use policy processes with a particular focus on developments under ICAO and UNFCCC negotiations. She received a Master's degree in European Politics and Public Affairs from Sciences Po, Strasbourg. Before joining Carbon Market Watch, Kelsey gained both campaign and government experience on environmental policy working with Texas Campaign for the Environment and the U.S. House of Representatives. She loves soccer (in her words), hiking and European cafés.
kelsey.perlman@carbonmarketwatch.org
Office: +32 2 335 3664
---
Gilles Dufrasne, Policy Researcher – Carbon Pricing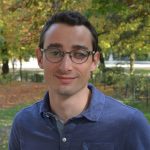 Gilles works on international and EU climate policy, with a special focus on the carbon market negotiations at the United Nations climate talks. He studied social science at the university of Mons and economics at the university of Warwick, before completing his MSc. in environmental economics at the London School of Economics and Political Science. Gilles is a big tennis fan, a keen traveler, and is learning to play the guitar.
gilles.dufrasne@carbonmarketwatch.org
Office: +32 2 335 3668
---
Communications and Network
Andrew Coiley,  Communications Director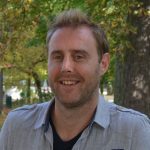 Andrew is in charge of the development and coordination of Carbon Market Watch community which brings together hundreds of organisations and academics working on climate policies around the world. He also manages our digital infrastructure. A graduate from the University of Aberdeen, Andrew spent nearly 10 years living and working in Asia where he volunteered in community projects between his professional endeavours. Before joining the team he was involved in building sustainable dwellings in Turkey and developing the project's marketing strategies. He is a keen filmmaker and tries his best to play the guitar.
andrew.coiley@carbonmarketwatch.org
---
 Kaisa Amaral, Media Manager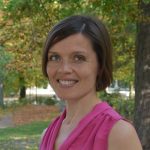 Kaisa is responsible for planning and implementing media strategies and developing communication materials for Carbon Market Watch's campaigns. She is also our contact person for journalists' enquiries. A graduate from the University of Turku, Kaisa used to work at the European Commission's citizens' information service and in the press service of the Permanent Representation of Finland to the European Union. Kaisa loves cycling, jogging, and reading a good book.
kaisa.amaral@carbonmarketwatch.org
Office: +32 2 335 36 66
---
 Miriam Vicente Marcos, Communications and Outreach Officer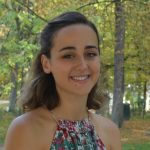 Miriam works on the development and implementation of Carbon Market Watch's digital media and communication strategies. She graduated with a communications degree at the University of Murcia and holds a master in Marketing, Branding and Communications from Brighton University with a special focus on social and environmental marketing. She loves visual arts, traveling and hiking.
miriam.vicente@carbonmarketwatch.org
Office +32 2 335 36 64
---
Finance and Outreach
Léa Teheux, Finance Officer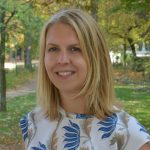 Lea is in charge of Carbon Market Watch's financial and accounting operations. Furthermore, she oversees the Human Resources elements of the organisation and the grant contract management. She graduated in Sociology and European Studies at the Free University of Brussels. She enjoys travelling, cooking, eating, and discovering new restaurants in town.
lea.teheux@carbonmarketwatch.org
Office: +32 2 335 3661
---
 Elisa Martellucci, External Relations Manager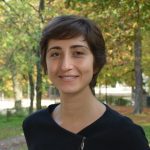 Elisa is the External Relations Manager of Carbon Market Watch, managing and developing the relations with public and private donors. Before joining the team she worked at the European Business Summit and at the Centre for European Policy Studies (CEPS) where she has been extensively involved in several EU funded research projects on employment and education. She holds a master degree in Political Science from the Free University for Social Studies (LUISS) in Rome. Elisa loves photography and French movies.
elisa.martellucci@carbonmarketwatch.org
Office: +32 2 335 36 63