Team
Sabine Frank, Executive Director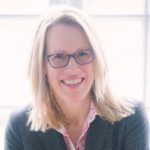 Sabine's role is to ensure Carbon Market Watch adapts its purpose and activities to "the future as it emerges". She succeeded the founding director, Eva Filzmoser, in January 2019. While concerned that the climate "changes faster than we are", she is committed to ensuring that Carbon Market Watch plays a uniquely useful role in the political battle for the climate and humanity. Before joining Carbon Market Watch, Sabine worked for several foundations, notably the Schöpflin Stiftung as Head of Programme "Economy and Democracy", and looked at climate protection from the perspective of trade policy (environmental costs not being factored into the benefits of trade; investor protection in Free Trade Agreements causing "regulatory chill" where climate policies are concerned …). Sabine also has many years of leadership experience of NGOs at European level. She has become a committed "Bruxelloise" and cares about life in the city of Brussels becoming sustainable. She can be convinced to enjoy long-distance bike rides and is partial to dance opportunities.
Office: +32 2 335 3661
---
Policy
Sam Van den plas, Policy Director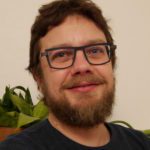 As Policy Director, Sam is in charge of Carbon Market Watch's policy strategy, positioning and advocacy outreach. Sam worked previously with WWF, and his main areas of expertise include EU climate policy, carbon markets, the EU Emissions Trading System and industrial decarbonisation. Sam is determined to make a difference in the struggle against climate breakdown – his way to describe dangerous global warming. He believes carbon pollution pricing can have an important role to play to limit the impacts, as long as the real external cost of carbon is reflected and policymakers don't consider carbon taxation or markets to be their only silver bullet. Sam lives in Gent, where he plans to move to a sustainable cohousing project (under construction). He likes gardening and cross-country skiing whenever it snows in Belgium.
Office: +32 2 335 36 66
---
Agnese Ruggiero, Policy Officer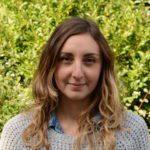 Agnese works on the national energy and climate plans and industrial decarbonisation.  Before joining Carbon Market Watch, she worked as a campaign manager at the International Society of Nephrology where she gained extensive experience in advocacy and awareness-raising. Agnese is very passionate about policies that affect individuals and believes that everyone can make a positive contribution, no matter how small. She also enjoys travelling, running and playing tennis.
[email protected]carbonmarketwatch.org
Office: +32 2 335 36 66
---
Gilles Dufrasne, Policy Officer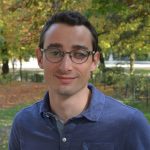 Gilles works on EU and international climate policies, with a special focus on the carbon market negotiations at the United Nations climate talks and international aviation. He studied social science at the University of Mons and economics at the University of Warwick, before completing his MSc. in environmental economics at the London School of Economics and Political Science. Gilles is a big tennis fan, a keen traveller, and is learning to play the guitar.
Office: +32 2 335 3668
---
Wijnand Stoefs, Policy Officer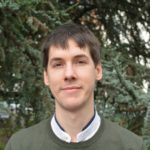 Wijnand deals with, among others, international shipping and "negative emissions". Before joining Carbon Market Watch Wijnand worked on EU and international climate change policy at think-tanks ERCST and CEPS. He holds an MSc. in Economics and in International Political Sciences from the University of Leuven. Outside of the office, Wijnand is preoccupied with renovating his house, training his puppy and, time permitting, enjoying life in Brussels with his better half.
Office: +32 2 335 3668
---
Communications and Network
Kaisa Amaral, Communications Director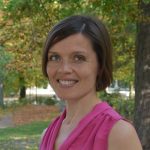 Kaisa is in charge of  Carbon Market Watch's overall communication strategy and its implementation.  She is also our contact person for journalists' enquiries. A graduate from the University of Turku, Kaisa used to work at the European Commission's citizens' information service and in the press service of the Permanent Representation of Finland to the European Union. Kaisa loves cycling, running, yoga and reading a good book.
Office: +32 2 335 36 64, mobile: +32 485 07 68 90
---
 Miriam Vicente Marcos, Communications and Outreach Officer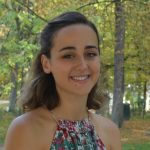 Miriam is currently the coordinator of the PlanUp project. She also works on the development and implementation of Carbon Market Watch's digital media and communication strategies. Miriam graduated with a communications degree at the University of Murcia and holds a master in Marketing, Branding and Communications from Brighton University with a special focus on social and environmental marketing. She loves visual arts, travelling and hiking.
Office +32 2 335 36 64
---
Finance and Outreach
Léa Teheux, Finance Officer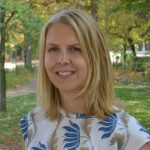 Léa is in charge of Carbon Market Watch's financial and accounting operations. Furthermore, she oversees the human resources elements of the organisation and the grant contract management. She graduated in Sociology and European Studies at the Free University of Brussels. She enjoys travelling, cooking, eating, and discovering new restaurants in town.
Office: +32 2 335 3661
---
 Elisa Martellucci, External Relations and Project Manager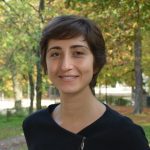 Elisa is the External Relations Manager of Carbon Market Watch, managing and developing relations with public and private donors. Before joining the team she worked at the European Business Summit and at the Centre for European Policy Studies (CEPS) where she has been extensively involved in several EU funded research projects on employment and education. She holds a master degree in Political Science from the Free University for Social Studies (LUISS) in Rome. Elisa loves photography and French movies.
Office: +32 2 335 36 63