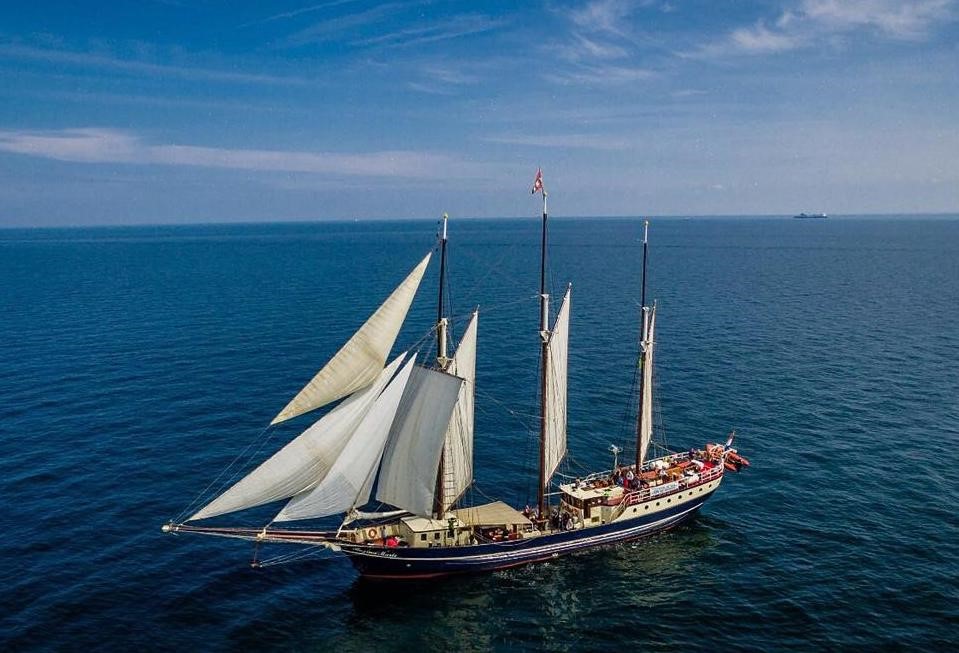 Sail to the COP – COP25 from two sides of the Atlantic Ocean
By Jeppe Bijker
The aviation industry, for example,  is a rapidly growing sector that alone is projected to emit more than the Paris Agreement carbon budget in 2050. To put travel higher on the international political agenda, four young people from the Netherlands started the project less than a year ago and mobilised 32 young scientists, entrepreneurs, artists and other young professionals from all over Europe, to set sail for South America to attend the UN Climate Conference in Chile.
For eight weeks the campaigners worked on board of the ship. They came up with a problem analysis, created a vision, and developed a portfolio of solutions. They formed various working groups to include as many different aspects as possible culture, media, education, policy, climate justice and innovation. These solutions and demands have been developed and will be shared within the COP and amongst their wider networks. You can find more here
After 4 weeks of sailing across the Atlantic the group found out that the COP had been moved to Madrid. Several Europeans responded to Sail to the COPs call and 22 of them are currently representing the organisation at COP25. Jorge Sánchez Hernández met with CMW and explained their work and expectations for the COP25. Thus, Sail to the COP attends the COP from two location across the Atlantic Ocean. One group is focusing on activities related to advocacy: 24/7 lobby hotline open for questions on travel policies, background research and fact checking, organising side events with live streams and general support of the group in Madrid. Another group is working on campaigning: sharing the think tank report online, engaging in Twitter discussions and looking for allies in our growing movement of non-fliers and people working towards the goal of achieving sustainable travel.
Sail to the COP believes in social transformation and hopes to talk to all stakeholders that are relevant in the travel industry, not only delegates from governments, but also employers from leading organisations wishing to adopt more sustainable travel policies, and people who can spread a narrative about sustainable travel.
This project was always more than a sustainable way of travelling to the COP, it is also an example of the youth climate movements. They are not only demanding change but are so suggesting avenues and solutions to explore. In their opinion every industry needs a group of critical young people that serve as watch dogs and guides in this era of huge and highly necessary transformation..
Contact details:
Jeppe Bijker – [email protected]