Scroll down for French and Spanish
Watch This! Civil Society Newsletter
Dear members and colleagues,
I hope this email finds you safe and healthy. This is the latest edition of the Watch This! – CMW's civil society newsletter and it comes amid a time of uncertainly for many throughout the world. The selection of content for this quarterly edition had until only a few weeks ago, a very different focus. Alas, the current health crisis has been so impacting that there is little bandwidth available for more 'regular' climate content, so I have tried to share some relevant news.
Stay safe & best wishes
Andrew
---
---

When COVID-19 met the EU ETS
by
Sam van den Plas
The EU carbon market prices are plummeting as a result of the economic shutdown, underlining the need to strengthen the scheme to better sustain similar shocks in the future. No efforts should be spared to stop the spread of the coronavirus pandemic, and it will be critical to ensure that European climate policies are not weakened and stimulus packages also support the EU Green Deal.
The coronavirus epidemic is being felt across the world. Governments are rightly taking unprecedented measures to enforce social distancing, the only way to slow down the spread of the virus.
The widespread lockdown measures have led to an economic slowdown which, together with market speculation,  has sent the carbon price under the EU Emissions Trading System (EU ETS) in a nosedive.  
As of 25 March, the price has dropped by almost 40% to a near two-year low just above €15/ton CO2.  
---

COP26 in the year of health emergency – Briefing by 
Ed King Global Strategic Communications Council (GSCC)
COP26 + COVID19 – Question & Answers 
As the global COVID-19 pandemic continues to worsen, major sporting, cultural and political events are either being postponed or cancelled. The UN's climate body has announced it will not hold any physical meetings in Bonn and elsewhere up to the end of April 2020, and official missions have been suspended. Speculation is naturally mounting on whether October's COP15 UN biodiversity summit in Kunming, China and November's COP26 UN climate summit set for November could be cancelled or postponed.
What is the UK government saying?
18/3: "We continue to work towards hosting the event in Glasgow in November, which is eight months away. Given this is an evolving situation we are keeping the situation under careful review and are in frequent contact with the UN, Chile (as current COP Presidents) and other partners."
19/3: In a Wednesday briefing, UK Foreign Secretary Dominic Raab said: "The reality is we are waiting to see right now quite what the timings are going to be on the coronavirus. It (@COP26) might be doable."
---

Climate action: learning from the corona response  by Andrew Coiley
Those who cannot remember the past are condemned to repeat it.
— George Santayana  
Last week the City of New York reported a 50% increase in the number of cyclists traveling in and around the city to avoid using modes of transportation with higher risk virus spread. Almost overnight the culture of face-to-face professional and social meetings has been all but suspended indefinitely. And as for the impact COVID-19 is having on the aviation industry, well, take a moment and look to the sky for the next airplane you see or hear overhead…. Exactly, not a chemtrail to be seen!
As a result of the curbs on our freedom of movement and assembly, we are learning to adapt at lightning speed. More of us are choosing fresh air peddle-power over stuffy public transportation and even sharing cars. Families and friends are meeting virtually through online platforms and mobile applications. It's not always perfect, but we're innovating and this is crucially important for the future deployment of these sorts of connective technologies that move us beyond high carbon physical travel. 
---
In the media 
Climate home News – will the crisis in the aviation sector impact its future climate goals under the ICAO's offsetting scheme  https://www.climatechangenews.com/2020/03/13/coronavirus-may-toughen-airlines-goals-curbing-emissions-2020s/
Scientific American – U.N. Shifts from Climate Change to Coronavirus 
https://www.scientificamerican.com/article/u-n-shifts-from-climate-change-to-coronavirus/
Green Focus Pledged for EU's Virus Recovery Plan https://www.bloomberg.com/news/articles/2020-03-26/green-focus-likely-for-european-union-s-virus-recovery-plan 
Coronavirus: Lockdowns continue to suppress European pollution https://www.bbc.com/news/science-environment-52065140
EXPLAINER: How the ECB can print 'green money' https://www.euractiv.com/section/energy-environment/linksdossier/explainer-how-the-ecb-can-print-green-money/
For more indepth climate stories from CMW check out our monthly newsletter https://carbonmarketwatch.org/2020/03/26/carbon-market-watch-newsletter-march-2020/ or by visiting our website https://carbonmarketwatch.org/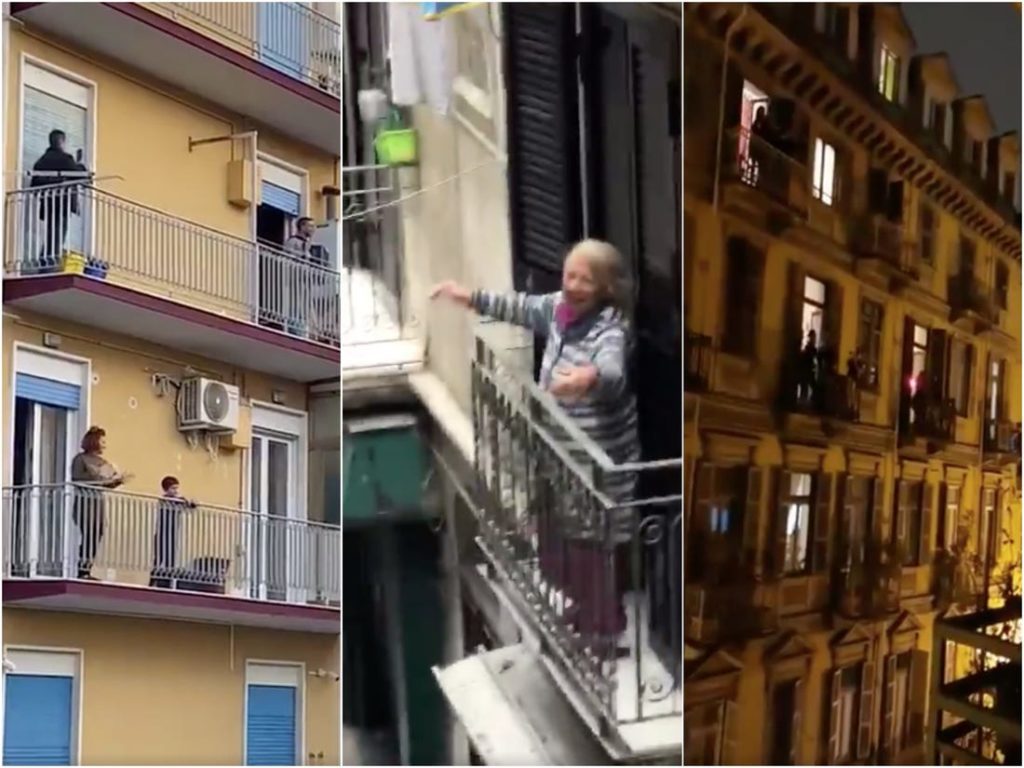 WT! Xtra
Video: Check out satilite imagry on how China's lockdown has had an impact on air quality in https://www.space.com/coronavirus-pollution-emissions-drop-china-italy-satellite-views.html?jwsource=cl  (space.com)
Twitter: The UN aviation body @icao is about to take a decision on what airlines will buy to offset their #pollution under their future #CarbonMarket … Why is this important & what do we need? https://twitter.com/CarbonMrktWatch/status/1234760203997978624?s=20 
Youtube: Inspiring video of singers and musicians on the balconies across Italy lifting spirits of those under strict isolation  https://www.youtube.com/watch?v=DDRiINXik00
***ENDS***
Watch This! newsletter 2020 à l'attention de la société civile
Chers membres et collègues,
J'espère que cet e-mail vous trouve en sécurité et en bonne santé. Ceci est la dernière édition de Watch This! – Le bulletin d'information de la société civile de CMW et il arrive au milieu d'une période d'incertitude pour beaucoup à travers le monde. La sélection de contenu pour cette édition trimestrielle avait un objectif très différent il y a seulement quelques semaines. Cependant, la crise sanitaire actuelle a eu un tel impact qu'il y a peu de place pour un contenu climatique plus «régulier», j'ai donc essayé de partager quelques nouvelles pertinentes.
Restez en sécurité et meilleurs voeux
Andrew
---
---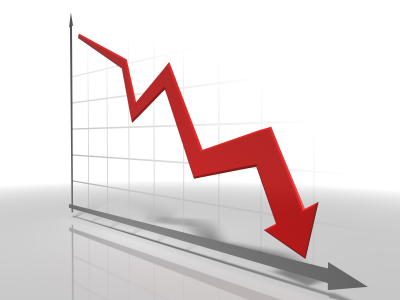 Quand le COVID-19 et le SEQE de l'UE se rencontrent, par Sam van den Plas
Les prix du marché du carbone de l'UE s'effondrent en raison de l'arrêt de l'activité économique, ce qui souligne la nécessité de renforcer le système afin de mieux résister à des chocs similaires à l'avenir. Aucun effort ne devrait être ménagé pour arrêter la propagation de la pandémie de coronavirus; il sera également essentiel de veiller à ce que les politiques climatiques européennes ne soient pas affaiblies et que les plans de relance soutiennent le « Green Deal » européen.
Les effets de l'épidémie de coronavirus se font ressentir à travers le monde entier. Les gouvernements prennent, à raison, des mesures sans précédent visant à imposer une distanciation sociale, la seule façon de ralentir la propagation du virus.
Les mesures généralisées de confinement ont entraîné un ralentissement économique qui, conjugué à la spéculation sur le marché, a fait vertigineusement chuter le prix du carbone dans le cadre du système européen d'échange de quotas d'émissions (SEQE-UE).
A la date du 25 mars, le prix avait chuté de près de 40 % pour atteindre son niveau le plus bas depuis près de deux ans, juste au-dessus de 15 €/tonne de CO2.
---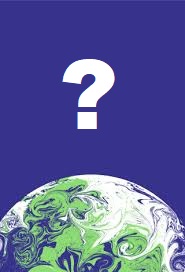 La COP26 dans une année d'urgence sanitaire – le point par Ed King du Global Strategic Communications Council (GSCC)
* Mise à jour: depuis l'annulation de la COP26, lire en conséquence *
COP26 + COVID19 – Questions & Réponses
Tandis que la pandémie mondiale de COVID19 continue de s'aggraver, des événements sportifs, culturels et politiques majeurs sont soit reportés, soit annulés. L'organe onusien en charge du climat a annoncé qu'aucune rencontre physique n'aurait lieu à Bonn ou ailleurs jusqu'à fin avril 2020, et que les missions officielles étaient suspendues. La spéculation va naturellement bon train quant à l'annulation ou le report de la conférence de l'ONU sur la biodiversité à Kunning en Chine en octobre (COP15) et de celle pour le climat en novembre (COP26).
---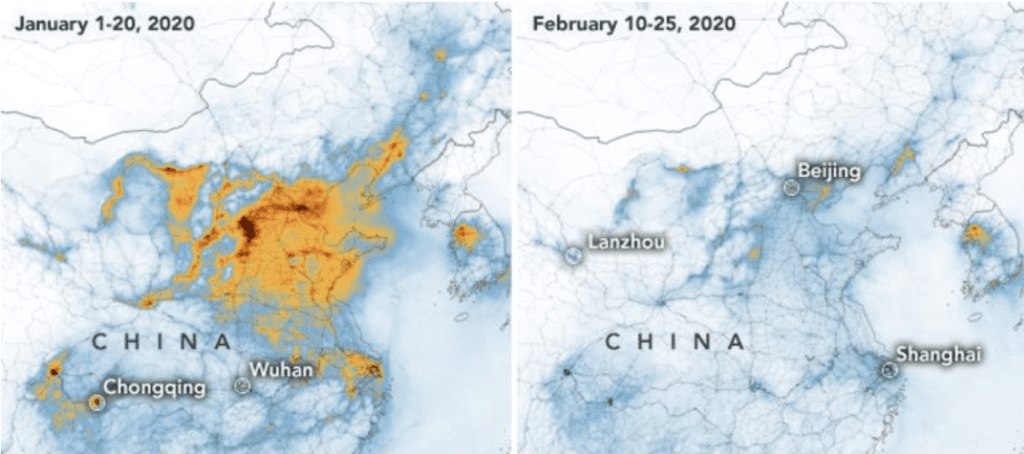 Actions de lutte contre les changements climatiques: les leçons à tirer des réactions au corona – par Andrew Coiley
Ceux qui ne peuvent se souvenir du passé sont condamnés à en répéter les erreurs.
— George Santayana
La semaine dernière, la ville de New York a rapporté une augmentation de 50% du nombre de cyclistes se déplaçant à l'intérieur et autour de la ville dans le but d'éviter le recours à des modes de déplacement comportant un risque plus élevé de propagation du virus. Pratiquement du jour au lendemain, la culture des réunions professionnelles ou sociales en face-à-face a été quasi suspendue pour une durée indéterminée. Quant à l'impact du COVID-19 sur l'industrie aéronautique, eh bien, prenons un instant pour observer ou écouter le ciel dans l'attente du prochain avion… Exactement : pas un seule traînée blanche à l'horizon!
Estimados miembros y colegas,
Espero que este correo electrónico te encuentre seguro y saludable. Esta es la última edición de Watch This! – El boletín de la sociedad civil de CMW y llega en un momento de incertidumbre para muchos en todo el mundo. La selección de contenido para esta edición trimestral tenía hasta hace solo unas semanas un enfoque muy diferente. Por desgracia, la actual crisis de salud ha tenido tanto impacto que hay poco ancho de banda disponible para un contenido climático más «regular», por lo que he tratado de compartir algunas noticias relevantes.
Mantente seguro y mis mejores deseos
Andrés
---
---
COVID-19 y el RCDE, por Sam van den Plas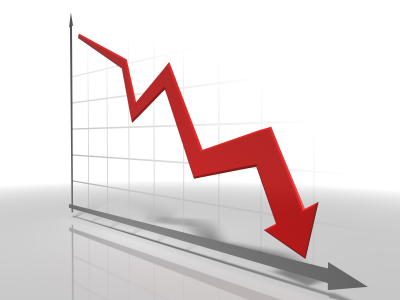 En el mercado de carbono de la UE los precios se están desplomando como resultado del estancamiento económico, lo que subraya la necesidad de reforzar el sistema para que pueda resistir mejor otros impactos similares en el futuro. No deben escatimarse esfuerzos para detener la expansión de la pandemia del coronavirus, pero al mismo tiempo será crucial garantizar que las políticas climáticas europeas no se debiliten y que haya paquetes de estímulo que respalden el Pacto Verde Europeo.
La epidemia del coronavirus está teniendo consecuencias en todo el mundo. Los gobiernos están tomando medidas oportunas sin precedentes para el distanciamiento social, la única forma de detener la propagación del virus.
Las medidas de confinamiento han llevado a una desaceleración de la actividad económica que, junto a la especulación en los mercados, ha precipitado la caída del precio del carbono dentro del régimen de comercio de derechos de emisión de la UE (RCDE UE).
A 25 de marzo, el precio había caído casi un 40 %, alcanzando casi el mínimo de los últimos dos años: solo un poco por encima de los 15 euros por tonelada de CO2.
---
COP26 en el año de emergencia sanitaria – Informe de Ed King, Global Strategic Communications Council (GSCC)
*Actualización: desde que se canceló la publicación COP26, lea en consecuencia*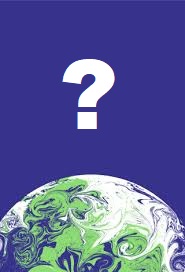 La COP26 y el COVID-19: preguntas y respuestas
A medida que empeora la pandemia del COVID-19 se van suspendiendo o posponiendo importantes eventos deportivos, culturales y políticos. El órgano climático de las Naciones Unidas ha anunciado que no celebrará reuniones presenciales en Bonn ni en ningún otro lugar hasta finales de abril de 2020, y que se han suspendido las misiones oficiales. Como es de esperar, se especula cada vez más sobre si se cancelarán o pospondrán la COP15 en el Convenio sobre la Diversidad Biológica que se celebraría en Kunming (China) en octubre y la Cumbre del Clima COP26 programada para noviembre.
---
Acción climática: las lecciones de la respuesta al coronavirus, por Andrew Coiley
Aquellos que no recuerdan el pasado están condenados a repetirlo.
— George Santayana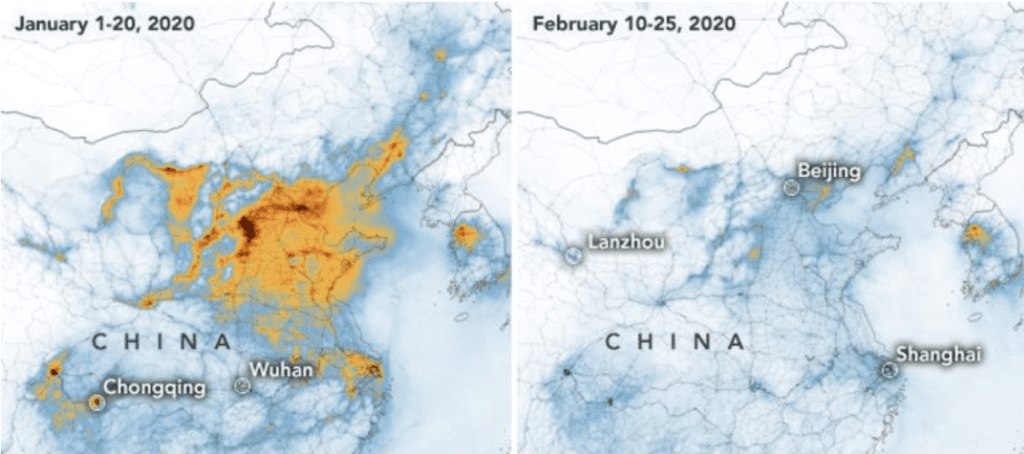 La semana pasada la ciudad de Nueva York registró un incremento de un 50 % en el número de ciclistas desplazándose por la ciudad y sus alrededores para evitar el uso de medios de transporte con un riesgo más alto de propagación del virus. Casi de la noche a la mañana, la costumbre de reuniones sociales y profesionales en persona se ha suspendido de forma indefinida. En cuanto al efecto del COVID-19 en el sector de la aviación, bien, alcemos la mirada al cielo para ver los aviones que pasan… Exactamente, ¡no hay ni una estela química!