Scroll down for French and Spanish
The EU carbon market prices are plummeting as a result of the economic shutdown, underlining the need to strengthen the scheme to better sustain similar shocks in the future. No efforts should be spared to stop the spread of the coronavirus pandemic, and it will be critical to ensure that European climate policies are not weakened and stimulus packages also support the EU Green Deal.
The coronavirus epidemic is being felt across the world. Governments are rightly taking unprecedented measures to enforce social distancing, the only way to slow down the spread of the virus.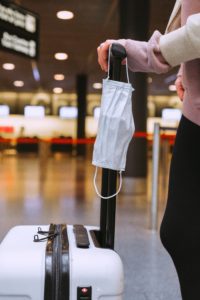 The widespread lockdown measures have led to an economic slowdown which, together with market speculation, has sent the carbon price under the EU Emissions Trading System (EU ETS) in a nosedive.
As of 25 March, the price has dropped by almost 40% to a near two-year low just above €15/ton CO2.
Immediate impacts
Up until two weeks ago, the EU ETS price was around 25 euros per tonne. The higher price has helped drive the coal phase-out, a key goal for Europe. As of now, the current price drop has not revived coal power generation, however, the profitability of lignite plants has unfortunately already improved.
The price drop, of course, also means reduced revenues to member states coming from the auctioning of emission allowances.
As a side note, a Polish government representative has proposed to scrap the entire EU carbon market as a response to the coronavirus epidemic. The motive for this is unclear to us, seen that the Polish government made €2.2 billion in auctioning revenues last year and one would think that even the reduced revenues would still be welcome for all affected economies.
A lower carbon price means less exposure to the carbon price signal to incentivize emission reductions. This is especially important for large polluting industrial sectors (steel, chemicals, cement) and the aviation sector. The negative economic impact on these sectors is (partially) offset by lower carbon prices. This means that any requests by the biggest polluters for even more pollution subsidies are mostly unfounded and should at the very least be carefully assessed.
Are the current tools enough to avoid a total price crash?
The EU ETS Market Stability Reserve (MSR) has been absorbing excess allowances off the market since the beginning of 2019, which is the main reason for the 25€ price until last week. It will continue to take out the surplus and cancel those permits later. However, the MSR was designed to handle past oversupply accumulated over the years. It is not fit for purpose to deal with current or future surplus (linked to e.g. the Covid-19, financial downturn, coming coal plant closures…).
The MSR will, therefore, need to be strengthened in the context of the EU Climate Law implementation and the upcoming review of the EU carbon market rules. This means increasing the intake rate to 36% from 2024 onwards, adopting a declining threshold and by setting an automatic cancellation for allowances held in the MSR for more than five years. In addition, the pace at which the pollution permits are reduced annually, the ETS linear reduction factor (LRF), needs to be raised to at least 4.2% in order to decarbonize the power and industry sector by 2040 the latest.
Such improvements were foreseen to be included in legislative proposals next year. Considering the current volatile situation on the market, the EU Commission should aim to speed up this process if carbon prices do not recover in the medium term.
In the meantime, EU governments can help strengthen the system by cancelling surplus allowances as power plants are closed down, as provided for in the EU ETS directive. Furthermore, implementing either national or regional carbon floor prices would be an ideal measure to strengthen the EU ETS and provide the necessary incentives to phase out coal.
The Green Deal just got that much more important
Some airlines are already saying that plans to levy green taxes on aviation should be postponed. It shows how those benefiting from the current unsustainable and polluting economic model are wasting no time to use the health crisis as an excuse to weaken Europe's climate action. This is self-serving, opportunistic and irresponsible.
While emissions are temporarily dropping, they are likely to bounce back as soon as economic activities pick up again. Drawing lessons from the past, our governments should do what they didn't do after the 2008 financial crash: they should make sure that stimulus packages support the green transition instead of propping up the biggest polluters and keeping dependence on fossil fuels locked in.
A climate-friendly Europe is also a healthier Europe and more resilient to deal with crises like the covid-19. Our leaders should keep this in mind as they plan for the post-pandemic economic relief measures and make sure that Europe's determination to avoid a climate breakdown becomes stronger, not weaker.
Les prix du marché du carbone de l'UE s'effondrent en raison de l'arrêt de l'activité économique, ce qui souligne la nécessité de renforcer le système afin de mieux résister à des chocs similaires à l'avenir. Aucun effort ne devrait être ménagé pour arrêter la propagation de la pandémie de coronavirus; il sera également essentiel de veiller à ce que les politiques climatiques européennes ne soient pas affaiblies et que les plans de relance soutiennent le « Green Deal » européen. 
Les effets de l'épidémie de coronavirus se font ressentir à travers le monde entier. Les gouvernements prennent, à raison, des mesures sans précédent visant à imposer une distanciation sociale, la seule façon de ralentir la propagation du virus.
Les mesures généralisées de confinement ont entraîné un ralentissement économique qui, conjugué à la spéculation sur le marché, a fait vertigineusement chuter le prix du carbone dans le cadre du système européen d'échange de quotas d'émissions (SEQE-UE).
A la date du 25 mars, le prix avait chuté de près de 40 % pour atteindre son niveau le plus bas depuis près de deux ans, juste au-dessus de 15 €/tonne de CO2.
Conséquences immédiates
Jusqu'il y a deux semaines, le prix SEQE-UE avoisinait les 25 euros par tonne. Ce prix plus élevé a stimulé l'abandon progressif du charbon, objectif clé pour l'Europe. Jusqu'à présent, la baisse actuelle des prix n'a pas relancé la production d'électricité à partir du charbon, mais la rentabilité des centrales au lignite s'est malheureusement déjà améliorée.
Cette chute de prix engendre bien sûr aussi une réduction des recettes pour les États membres, revenus qui provenaient de la mise aux enchères des quotas d'émissions.
Notons en passant qu'un représentant du gouvernement polonais a proposé d'abandonner complètement l'ensemble du marché du carbone de l'UE, en réponse à l'épidémie de coronavirus. La motivation derrière cette proposition n'est pas claire pour nous, vu que le gouvernement polonais a réalisé 2,2 milliards d'euros de recettes de ventes aux enchères l'année dernière; nous serions tentés de penser que les recettes, même réduites, seraient toujours les bienvenues pour toutes les économies affectées.
Un prix réduit du carbone signifie un signal prix moins fort et donc moins d'incitations à des réductions d'émissions. Cela est particulièrement important pour les grands secteurs industriels polluants (acier, produits chimiques, ciment) et le secteur aéronautique. Les conséquences économiques négatives sur ces secteurs sont (partiellement) compensées par des prix réduits du carbone. Ce qui veut dire que toute demande émanant des plus grands pollueurs visant à obtenir encore plus de subventions à la pollution est le plus souvent infondée et devrait être, au minimum, minutieusement analysée.
Les outils actuels sont-ils suffisants pour éviter un effondrement total des prix ?
La Réserve de Stabilité du Marché (RSM) du SEQE-UE absorbe les quotas excédentaires sur le marché depuis début 2019 ; c'est une des raisons principales de l'existence du prix de 25€ jusqu'à la semaine dernière. Cette Réserve continuera à absorber le surplus et, plus tard, à annuler ces permis. Toutefois, la RSM a été conçue dans le but de gérer les excédents accumulés au fil des ans. L'objectif visé n'est pas de gérer les surplus actuels et futurs (liés par exemple au Covid-19, au ralentissement des activités économiques ou aux fermetures imminentes des usines de charbon…).
Par conséquent, la RSM doit être renforcée dans le contexte de la mise en œuvre des lois européennes pour le Climat et de la révision prochaine des règles des marchés européens du carbone. Cela implique une augmentation du taux d'admission à 36% à partir de 2024, l'adoption d'un seuil décroissant et la fixation d'une annulation automatique pour les quotas détenus dans la RSM depuis plus de cinq ans. De plus, vu le rythme auquel les permis de pollution sont réduits chaque année, le facteur de régression linéaire (FRL) du SEQE doit être augmenté à minimum 4,2% dans le but de décarboniser le secteur de l'industrie et de l'électricité d'ici 2040 au plus tard.
Il était prévu que ces améliorations soient incluses dans les propositions législatives de l'année prochaine. Compte tenu de la situation volatile actuelle sur le marché, la Commission européenne devrait s'efforcer d'accélérer ce processus si les prix du carbone ne se rétablissent pas à moyen terme.
En attendant, les gouvernements de l'UE peuvent participer au renforcement du système en annulant les quotas excédentaires au fur et à mesure de la fermeture des centrales électriques, comme le prévoit la directive UE sur le SEQE. Par ailleurs, la solution idéale serait la mise en œuvre de prix planchers pour le carbone, que ce soit au niveau national ou régional, pour renforcer le SEQE-UE et offrir les incitants nécessaires à un abandon progressif du charbon.
Le Green Deal a pris beaucoup plus d'importance
Certaines compagnies aériennes déclarent déjà que les plans de prélèvement de taxes vertes sur  le secteur aéronautique devraient être postposés. Preuve en est que ceux qui bénéficient le plus du modèle économique actuel, non durable et polluant, ne perdent pas une seconde pour utiliser la crise sanitaire comme excuse pour amoindrir les actions européennes de lutte contre les changements climatiques.  C'est une réaction intéressée, opportuniste et irresponsable.
Si les émissions chutent temporairement, il est probable qu'elles remontent dès la reprise des activités économiques. A condition de tirer des leçons du passé, nos gouvernements devraient faire ce qu'ils n'ont pas fait après le krach financier de 2008 : veiller à ce que les plans de relance soutiennent la transition verte, au lieu de venir au secours des plus gros pollueurs et de maintenir une dépendance aux combustibles fossiles.
Une Europe respectueuse du climat est également une Europe plus saine et plus résiliente pour faire face à des crises comme celle du covid-19. Nos dirigeants devraient garder cela à l'esprit lorsqu'ils planifient les mesures d'aide économique post-pandémie. Ils devraient s'assurer que la détermination de l'Europe à éviter une catastrophe climatique devienne plus forte, et non plus faible.
En lien avec ce contenu : éviter le krach du carbone
En el mercado de carbono de la UE los precios se están desplomando como resultado del estancamiento económico, lo que subraya la necesidad de reforzar el sistema para que pueda resistir mejor otros impactos similares en el futuro. No deben escatimarse esfuerzos para detener la expansión de la pandemia del coronavirus, pero al mismo tiempo será crucial garantizar que las políticas climáticas europeas no se debiliten y que haya paquetes de estímulo que respalden el Pacto Verde Europeo.
La epidemia del coronavirus está teniendo consecuencias en todo el mundo. Los gobiernos están tomando medidas oportunas sin precedentes para el distanciamiento social, la única forma de detener la propagación del virus.
Las medidas de confinamiento han llevado a una desaceleración de la actividad económica que, junto a la especulación en los mercados, ha precipitado la caída del precio del carbono dentro del régimen de comercio de derechos de emisión de la UE (RCDE UE).
A 25 de marzo, el precio había caído casi un 40 %, alcanzando casi el mínimo de los últimos dos años: solo un poco por encima de los 15 euros por tonelada de CO2.
Efectos inmediatos
Hasta hace dos semanas el precio del RCDE UE rondaba los 25 euros por tonelada. Ese precio más alto ha ayudado a impulsar el abandono del carbón, un objetivo primordial para Europa. De momento, la actual caída en el precio no ha reactivado la generación de electricidad con carbón, pero lamentablemente ya ha mejorado la rentabilidad de las plantas de lignito.
Evidentemente, para los Estados miembros la disminución del precio supone menos ingresos procedentes de la subasta de derechos de emisión.
Cabe señalar que un representante del gobierno polaco ha propuesto eliminar por completo el mercado de carbono de la UE como respuesta a la epidemia del coronavirus. No comprendemos bien el motivo de esto, sobre todo teniendo en cuenta que el gobierno polaco ganó 2,2 millones de euros en subastas el año pasado y lo lógico sería pensar que incluso unos ingresos reducidos serían bien recibidos por todas las economías afectadas.
Un precio más bajo del carbono supone una exposición menor a la señal de precio del carbono para incentivar las reducciones en las emisiones. Esto es particularmente importante para los sectores industriales muy contaminantes (acero, productos químicos, cemento) y para el sector de la aviación. La repercusión económica en esos sectores se ve (parcialmente) compensada por unos precios del carbono más bajos. Esto significa que cuando los principales contaminantes piden más subsidios a agentes contaminantes, dichas peticiones son infundadas en su mayoría y deberían, al menos, evaluarse muy detenidamente.
¿Las herramientas actuales son suficientes para evitar un colapso total de los precios?
La Reserva de estabilidad del mercado (REM) del RCDE UE lleva desde principios de 2019 absorbiendo el exceso de derechos en el mercado, lo que era el principal motivo por el que el precio se situaba en 25 euros hasta la semana pasada. Continuará eliminando los excedentes y cancelará esos permisos más adelante. No obstante, la REM se diseñó para controlar la sobreoferta acumulada a lo largo de los años, y no resulta adecuada para controlar los excedentes actuales o futuros (relacionados, por ejemplo, con el COVID-19, la crisis financiera, los próximos cierres de centrales eléctricas de carbón, etc.)
Por lo tanto, es necesario reforzar la REM en el contexto de la aplicación de la legislación climática de la UE y de la próxima revisión del reglamento del mercado de carbono de la UE. Esto supone aumentar la tasa de absorción al 36 % a partir de 2024, adoptando un límite decreciente y estableciendo una cancelación automática para derechos mantenidos en la REM durante más de cinco años. Además, el ritmo al cual se reducen anualmente los permisos de emisión —el factor de reducción lineal del RCDE— debe aumentarse a al menos el 4,2 % para lograr la descarbonización del sector eléctrico e industrial en 2040 a más tardar.
Estaba prevista la inclusión de estas mejoras en propuestas legislativas del próximo año. Ante la volátil situación actual del mercado, la Comisión Europea debería intentar acelerar este proceso si los precios del carbono no se recuperan a medio plazo.
Mientras tanto, los gobiernos de la UE pueden ayudar a fortalecer el sistema con la cancelación de derechos excedentarios a medida que cierran las centrales eléctricas, según se establece en la directiva del RCDE de la UE. Igualmente, la aplicación de precios mínimos de carbono nacionales o regionales sería una medida idónea para reforzar el RCDE de la UE y ofrecer los incentivos necesarios para la eliminación del carbón.
El Pacto Verde ahora es mucho más importante
Algunas compañías aéreas ya están diciendo que deberían posponerse los planes de aplicación de impuestos ecológicos a la aviación. Esto demuestra cómo quienes se benefician del actual modelo económico contaminante e insostenible no pierden tiempo para utilizar la crisis sanitaria como excusa para debilitar la acción climática europea. Se trata de una actitud egoísta, oportunista e irresponsable.
Si bien las emisiones se están reduciendo temporalmente, es probable que vuelvan a aumentar tan pronto como se reanuden las actividades económicas. Nuestros gobiernos deben tener en cuenta las lecciones del pasado y hacer lo que no hicieron después de la crisis financiera de 2008: deben garantizar que los paquetes de estímulo respalden la transición a una economía verde en vez de apoyar a los principales contaminantes y perpetuar nuestra dependencia de los combustibles fósiles.
Una Europa responsable con el medio ambiente es también una Europa más sana y más resistente para hacer frente a crisis como la del COVID-19. Nuestros dirigentes deben tener esto en cuenta a la hora de diseñar medidas de ayuda económica posteriores a la pandemia y también deben esforzarse para fortalecer, y no debilitar, la determinación europea de evitar la catástrofe climática.
Contenido relacionado: Avoiding a carbon crash