EU Green Deal
Webinar: Cleaning Up Big Polluters – How to ensure that the EU Green Deal delivers?
Date and time: Tuesday, 9 June, 14:00-15:30 CET REGISTER HERE The energy and resource-intensive industries such as steel and cement can and must decarbonise if Europe is to become climate neutral in line with the EU Green Deal. But there are major obstacles in the way, including the lack of innovation funding and a weak…
Carbon Border Adjustments: Climate Protection or Climate Protectionism?
Pricing greenhouse gas emissions is one of the most important tools to decarbonise economies, and it has been implemented in the EU since 2005 through the EU Emissions Trading System (ETS). As part of this policy, the heavy industry benefits from large exemptions and receives nearly all of its allowances (i.e. pollution permits) for free….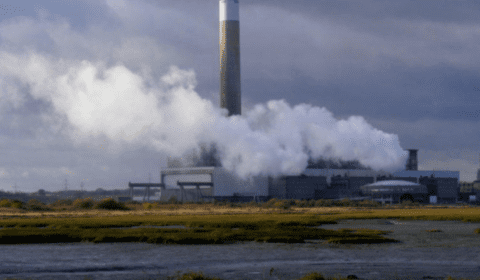 Carbon Market Watch Newsletter – March 2020
Europe's recovery plans will fall flat unless they drive a green transition Dear friends, Up until only a few weeks ago, the climate emergency topped Europe's political agenda. The European Commission published its much-awaited EU Climate Law, proposing to make Europe's climate-neutrality target legally binding. Another key initiative was the launch of the new industrial…
When COVID-19 met the EU ETS
The EU carbon market prices are plummeting as a result of the economic shutdown, underlining the need to strengthen the scheme to better sustain similar shocks in the future. No efforts should be spared to stop the spread of the coronavirus pandemic, and it will be critical to ensure that European climate policies are not…