Scroll down for French and Spanish
Welcome to this latest edition of the Watch This! Or as we like to call simply WT! We hope you can deal with another acronym in your busy life. In this edition, we will be exploring the various forms of engagement, from direct civil activism to the weeds of climate change policy.
Carbon Market Watch and our members engage on multiple levels of climate and environmental governance on a daily basis. No one is immune however to the noise on the streets about climate change. Demonstrations and peaceful protests are springing up more frequently than we can keep track off, all keeping the climate crisis at the top of the public conversation in many countries around the world. CMW staff had the opportunity to participate in the #strikeforfuture actions in Brussels which attracted tens of thousands.
This time around WT! thought it useful to bring you highlights of some of the ongoing efforts, like the story of 36 climate campaigners that have recently set off on their voyage to Sail to the COP25. We also look at what's at stake in the UNFCCC talks, and how to encourage more input from developing countries in Africa.
Keep Watching!!

Sail to the COP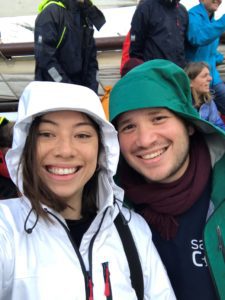 Sail2COP – On the waves of Greta
For the next 2 months 36 young changemakers from diverse backgrounds are sailing from Europe to the UN's COP25 climate meeting in Chile to create awareness, demand change and propose solutions for the future of the transport sector. 'Sail to the COP' is an initiative calling for fair and sustainable travel industry.
Discussing her trip before leaving Victoria Stanley told WT! that 'the sail to the COP initiative highlights the need for the reassessment of normalised travel habits.' International aviation alone is responsible for 2.5% of global emissions and this figure is set to massively increase over the coming decade with growth across the sector. Victoria added 'At this crucial climate tipping point, we have to address the aviation industry's contribution to global greenhouse gas emissions and look at solutions which encompass behavioural and industry change'.
The journey
Starting from Schevingen in the Netherlands, the group will travel seven weeks over Casablanca, the Canaries, Cap Verde, Recife and reach Rio de Janeiro by end of November. From there they will travel onwards to Chile by bus.
Climate campaigner Stephan Charalampopoulos explained 'On board of the "Regina Maris" the Sail to the COP group will work as a think-tank, supported by different partners and experts creating different forms of content for a media campaign to accompany our project. The main focus points are fair taxation of aviation, the promotion of sustainable ways of travelling and building an international network of partners to support our cause.'
Support
Sail to the COP uses direct action to stress the urgency for immediate behavioural change to tackle the climate crisis. These calls are being echoed around the world, from planned walkouts and protests to peaceful civil disobedience. In a moment when the voice of climate activism needs to be supported, Carbon Market Watch is proud to welcome Victoria and Stephan aboard our COP25 delegation. See you in Chile!
Wishing all the travellers a safe passage, we look forward to engaging with them and hope others can do so too. For more information, go to www.sailtothecop.com or you can follow on social media @sailtothecop.
You can learn more about the aviation sectors climate impact in a recent CMW article here.

CAPACITY BUILDING WORKSHOP CAMEROON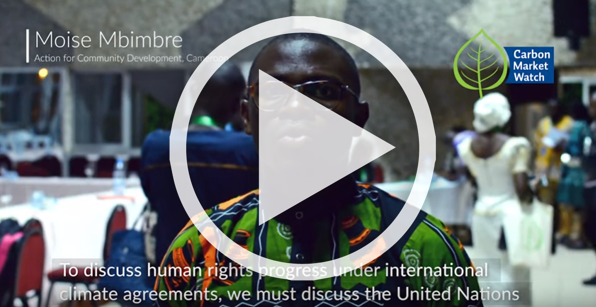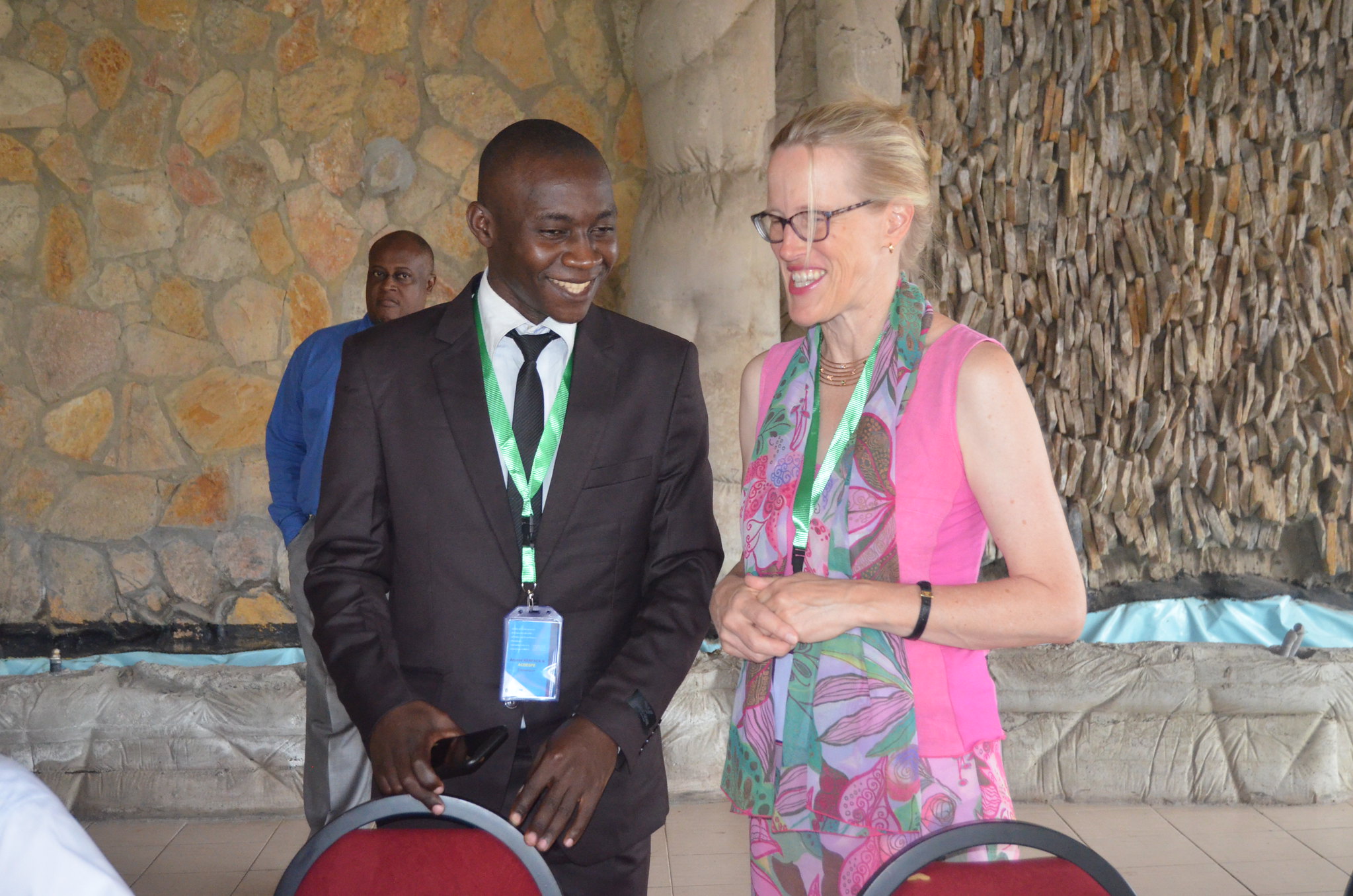 Follow up interview with Anyssé Kenfack – Président de l'ACDESPE (pictured above with Sabine during the workshop)
Did the NGO workshop (with CMW) raise important issues on international climate policy that could impact Africa?
Yes, certainly. It enabled the sharing of knowledge on carbon markets, a field which seemed to be restricted to insiders. We discussed causes and consequences of climate change, alternative solutions and above all shortcomings of the Clean Development Mechanism (CDM) in Africa; implications of the new sustainable development mechanism (SDM) for Africa and of the Carbon Offsetting and Reduction Scheme for International Aviation (CORSIA).
As a group of African NGOs, have you identified specific areas to which you could make a critical and constructive contribution to address one of the issues raised?
Yes, the NGOs attending the workshop decried the lack of effective consideration of the engagement opinions of local people and civil society organizations in the design and implementation phases of CDM projects. They, therefore, expressed the hope to be taken into account and involved in the implementation of SDM and CORSIA projects, hence the creation of the African Network on Carbon and Climate change (RAC3)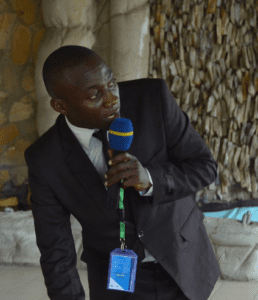 How important is the voice of African nations in upcoming climate action?
The voice of African nations is important because Africa is the continent which ranks second in terms of forest cover in the world after the Amazon region. Africa supports significant natural resources, a growing population of young people, and continued economic growth. It still has low greenhouse gases emissions because it is the least developed and advanced continent and it is economically vulnerable. Most of the populations rely on agricultural activities, which are severely threatened by climate change. It is therefore wise to take into account the concerns of this continent so that its potential and assets can be oriented towards sustainable development. The whole world would benefit from it.
What should African negotiators pay attention to regarding markets in the next UNFCCC negotiation rounds at COP25?
They should learn from the shortcomings that were identified in the implementation of CDM projects and make sure that the new SDM mechanism is more efficient in promoting sustainable development. It is about establishing, at the international level:
– Clear regulations ensuring participation of the local population and civil society organizations in the design and implementation phases of emission reduction projects;
– Incentive binding criteria supporting the implementation of emission reduction projects in Africa;
– Measures preventing eligibility after 2020 of carbon credits generated under the Kyoto Protocol;
– Measures compelling greenhouse gases emitting countries to effectively reduce their emissions;
– Measures simplifying procedures for access financing from the Green Climate Fund.
What more could African national NGOs do to participate in climate negotiations? What more could they do to influence their national negotiators?
African NGOs should at first fully understand the issues at stake in those negotiations and their impacts on people's daily lives thanks to "decoding workshops" shedding light on international and national climate policies. Then, those NGOs should set up awareness and lobbying campaigns towards political authorities and negotiators to make sure that the people's interests are actually taken into account in the negotiations. To take relevant and efficient actions, the NGOs should be organized into networks and work closely together to set up prior consultations at the national level in order to draw up national position papers which would then be compiled to form African positions.

Hot in Chile! – Carbon Markets at COP25
Article 6 of the Paris Agreement builds on the long history of market-based approaches under the UNFCCC's Kyoto Protocol and lays the foundation for global carbon markets after 2020. It should learn from past experiences and ensure that emissions are reduced rather than merely shifted and that markets drive sustainable development and promote human rights. Last year's UN climate negotiations in Katowice Poland, left many open questions relating to future market mechanisms and failed to satisfy the calls of many climate advocates to end the practice of carbon offsetting.
International cooperation and Article 6?
The COP24 negotiations in Katowice failed to reach an agreement on Article 6 – but we will return to that later in this article.
In 2015, when the Paris Agreement was signed, it included Article 6 which is supposed to provide for multilateral and direct bilateral cooperation through new market-based mechanisms, as well as methods of promoting mitigation and sustainable development.
The first framework provided by Article 6.2 is commonly referred to as "cooperative approaches". The idea is to support countries in meeting (and potentially) raising the ambition of their stated climate targets, known as Nationally Determined Contributions (NDCs). The overall objective, of course, is keeping the rise in global average temperature well below 2 degrees.
The provision to "use Internationally Transferred Mitigation Outcomes (ITMOs) towards NDCs" creates a market. Parties can trade emission reductions in excess of their initial NDC target. However, the difference between the design of Emissions Trading Systems (ETSs) and the type of policies provided in Parties' NDCs presents a challenge for linking ETSs towards NDCs. Normally, ETSs set a cap expressed as absolute greenhouse gas (GHG) emissions over a continuous period of time, whereas NDCs often cover metrics other than GHG emissions.
Impact hard to measure
Environmental integrity, transparency and good governance are crucial for the functioning of carbon markets. However, under article 6.2, countries could be allowed to determine on their own how "environmental integrity" is ensured which would be a slippery slope for climate ambition and make it difficult to measure emission reductions. To avoid this, governments must agree on stringent rules and establish an international body to oversee the implementation of all cooperative approaches.
The rules must further ensure that climate efforts are not counted towards multiple commitments (so-called "double counting") and that the emissions reductions are additional i.e. they would not have happened otherwise.
In addition to cooperative approaches, the Paris Agreement establishes a new mechanism that is commonly referred to as the Sustainable Development Mechanism, or SDM. The SDM is set to replace the Clean Development Mechanism (CDM) and Joint Implementation (JI) created under the Kyoto Protocol and is one of the major issues to be decided on at COP25. It is crucial to ensure that the SDM doesn't repeat the mistakes of the past and places human rights and sustainable development at the heart of future climate projects.
Social and environmental safeguards, including the establishment of a grievance mechanism for locally affected communities to seek redress where necessary, are crucial elements to complement the environmental integrity criteria. Local stakeholder consultations should be an integral part of any climate project to ensure that affected communities are included in the decision-making processes.
Ahead of COP 25 what role for civil society?
The COP 24 negotiations in Katowice managed to produce a "rule book" of the Paris Agreement but failed to agree on its market mechanisms. Some countries such as Brazil are against criteria to avoid double counting of emission reductions and want to be able to use old junk credits from the Kyoto Protocol.
The next UN climate summit, COP25 in Santiago, will be crucial for clinching a deal on Article 6.
After last year's NGO action calling for an end to the Clean Development Mechanism, this is an opportunity for civil society to continue to push for phasing out offsetting and ensuring that only new, environmentally and socially sound projects are allowed to be funded after 2020. In concrete terms, the first step towards ending offsetting is to agree on automatic partial cancellation ensuring that every time a credit is transferred, a percentage of it is cancelled.
To sum it up, at the upcoming COP25 we will be pushing for the end of offsetting and robust accounting rules, as well as for strong social and environmental safeguards to ensure that climate projects drive sustainable development and benefit local communities.
Watch our short documentary film on the CDM project Barro Blanco here

Coming up!
Save the date
EN The Red Hot Chile Issue – Carbon Markets @COP25 Webinar – What lies in store for the UNFCCC Article 6 negotiations and how will it impact overall climate action 25/11/2019 (register your name and question here)
EN COP25 Side Event: Robust accounting under Article 6 of the Paris Agreement: lessons for the future 04/12/2019 (tbc)

Become a Member
Did you know that Carbon Market Watch is a membership organisation?
Yes, it's true! For years CMW has had a growing community of members working on cross-cutting issues around the world. Taking steps to formalise the relationship with our new and existing partners, we are inviting you and/or your organisation to join so that we can work closer with you in the fight against climate change. You can learn more about CMW memberships here and if you would like to apply today you can do so by completing the form here.
Look forward to hearing from you!

WT! Xtra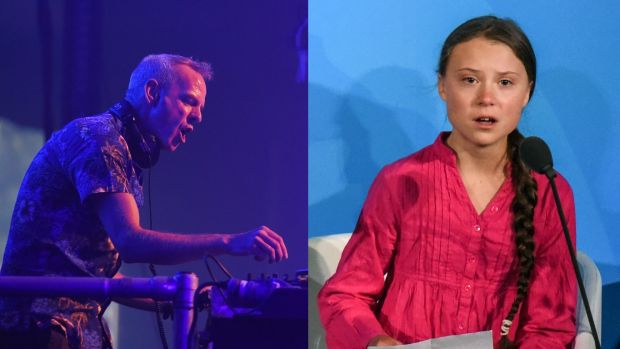 MUSIC – Fat Boy Slim remixes Greta Thunberg's speech to the UN Climate Summit in New York (we hope this one will be on the NGO playlist in Santiago) https://www.youtube.com/watch?v=bWvFcR7UtAI
EN – Engaging in world sport to raise the climate profile – former Carbon Market Watch colleague Dr Katherine Kramer published a new report looking at the impact increased global emissions will have on Pacific island nations currently competing at the Rugby World Cup in Japan. Kat's Christian Aid/Action Aid report https://www.christianaid.org.uk/sites/default/files/2019-09/World-in-disunion-climate-change-and-the-Rugby-World-Cup_0.pdf
EN – Offsetting in Vogue – CMW strikes a chord with the fashionistas around the world after Prince Harry and Sir Elton got everyone asking… What's Offsetting? https://www.vogue.com.au/fashion/news/what-is-carbon-offsetting-and-does-it-actually-work/image-gallery/57a66b76ecf7c517953ecc111e4b1836
Bienvenue dans la dernière édition de notre newsletter Watch This!, ou encore WT!, comme nous aimons l'appeler. Nous espérons que vous pourrez accueillir un nouvel acronyme dans vos vies chargées… Dans cette édition, nous allons nous pencher sur les différentes formes d'engagement, de l'activisme civil direct aux politiques alambiquées de lutte contre les changements climatiques.
Carbon Market Watch et ses membres s'engagent à différents niveaux de gouvernance climatique et environnementale, et ce, au quotidien. Quoiqu'il en soit, personne ne peut rester insensible aux mouvements citoyens qu'inspirent les changements climatiques. Tellement de manifestations et de protestations pacifiques fleurissent que nous ne pouvons les suivre; grâce à elles, la crise climatique conserve une place centrale dans le débat public dans de nombreux pays du monde. L'équipe de CMW a eu la chance de participer à Bruxelles aux actions #strikeforfuture, qui ont attiré des dizaines de milliers de personnes.
Cette fois, WT! a jugé utile de vous présenter les temps forts de certains des efforts déployés actuellement, comme l'histoire des 36 défenseurs du climat qui ont récemment pris le large pour naviguer jusqu'à la COP25 (initiative 'Sail to the COP'). Nous allons aussi exposer les enjeux des discussions de la CCNUCC et voir comment encourager les pays africains en développement à contribuer davantage aux discussions.
Continuez à nous lire !!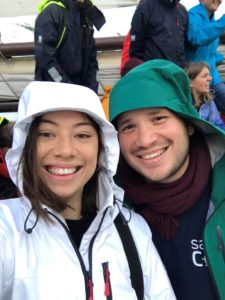 Sail to the COP – Dans le sillon de Greta
Pendant les 2 prochains mois, 36 jeunes créateurs de changement, issus d'horizons divers, naviguent de l'Europe jusqu'à la COP25 de l'ONU au Chili afin de créer une prise de conscience, exiger des changements et proposer des solutions pour l'avenir du transport. "Sail to the COP" (littéralement « naviguer jusqu'à la COP ») est une initiative appelant à la mise en place d'une industrie du voyage qui soit équitable et durable.
Avant de mettre les voiles, Victoria Stanley a évoqué son voyage à WT! : « L'initiative 'Sail to the COP' met en évidence la nécessité de réévaluer nos habitudes de voyage qui semblent constituer la norme ». Le transport aérien international est responsable, à lui seul, de 2,5% des émissions mondiales et ce chiffre est sur le point d'augmenter massivement au cours de la prochaine décennie, avec une croissance dans l'ensemble du secteur. Victoria ajoute : « A un moment charnière crucial pour le climat, nous devons nous pencher sur la contribution de l'industrie aéronautique aux émissions mondiales de gaz à effet de serre et rechercher des solutions qui agissent à la fois sur le changement des comportements et le changement de l'industrie elle-même. »
Le voyage
Au départ de Scheveningen aux Pays-Bas, le groupe voyagera pendant sept semaines en passant par Casablanca, les Canaries, le Cap-Vert, Recife et atteindra Rio de Janeiro à la fin novembre. A partir de là, il continuera son voyage en bus jusqu'au Chili.
Le militant pour le climat Stephan Charalampopoulos explique: "A bord du 'Regina Maris', le groupe 'Sail to the COP' travaillera en tant que groupe de réflexion ('think-tank'), avec le soutien de différents partenaires et experts, créant différentes formes de contenus à destination d'une campagne médiatique accompagnant notre projet. Les aspects prioritaires concernent la mise en place d'une juste taxation pour l'aviation, la promotion de modes de déplacement durables et la construction d'un réseau international de partenaires soutenant notre cause. »
Soutien
"Sail to the COP" a recours à une action directe pour souligner l'urgence de changer immédiatement nos comportements afin de faire face à la crise climatique. Ces appels trouvent un écho partout dans le monde : des arrêts de travail et des manifestations sont déjà planifiés, jusqu'à des actes de désobéissance civile pacifique. A un moment où la voix des activistes du climat doit être relayée, Carbon Market Watch est fier d'accueillir Victoria et Stéphane à bord de sa délégation pour la COP25. On se retrouve au Chili !
Souhaitant à tous les voyageurs une traversée sans embûche, nous sommes impatients de nous engager avec eux et espérons que d'autres suivront également. Pour plus d'informations, rendez-vous sur www.sailtothecop.com ou suivez-nous sur les médias sociaux @sailtothecop.
Vous pouvez en apprendre plus sur l'impact climatique des secteurs aéronautiques en lisant sur ce lien un article de CMW paru récemment.

L'atelier africain – Cameroun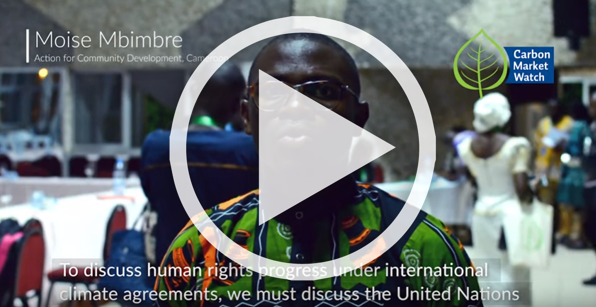 Lire le rapport ici (en anglais)
Entretien avec Anyssé Kenfack – Président de l'ACDESPE au sujet de l'atelier africain
L'atelier des ONG (avec CMW) a-t-il soulevé des questions importantes sur la politique internationale en matière de climat ayant un impact sur l'Afrique?
Oui tout à fait, il a permis le partage de connaissances sur le marché du carbone, qui semblait être un domaine réservé aux initiés. Il a été question de parler des causes et conséquences des changements climatiques, des alternatives et surtout des insuffisances du mécanisme de développement propre (MDP) en Afrique, des enjeux pour l'Afrique du nouveau mécanisme de développement durable (MDD) et du mécanisme de compensation et de réduction des émissions de l'aviation internationale (CORSIA).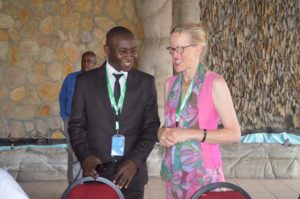 En tant que groupe d'ONG africaines, avez-vous identifié des domaines pour une contribution critique et constructive à l'un des problèmes soulevés?
Oui, les ONG présentes lors de l'atelier ont décrié l'absence de prise en compte effective de l'avis des populations locales et des organisations de la société civile dans les phases de conception et de mise en œuvre des projets MDP et ont par conséquent formulé le vœu d'être pris en compte et impliqués lors de la mise en œuvre des projets MDD et CORSIA, d'où la création du Réseau Africain sur le Carbone et les Changements Climatiques (RAC3).
Quelle est l'importance de la voix des nations africaines dans l'action climatique à venir?
La voix des nations africaines est importante parce que l'Afrique est le continent qui a le deuxième couvert forestier dans le monde après l'Amazonie, des ressources naturelles importantes et une population croissante de jeunes gens; c'est un continent en plein développement économique. Il est encore faiblement émetteur de gaz à effet de serre, car c'est le continent le moins développé et le moins avancé, et présente une vulnérabilité importante du point de vue économique ; l'essentiel de sa population dépend des activités agricoles fortement menacées par les changements climatiques. Il est donc judicieux de tenir compte des préoccupations de ce continent afin que ses différentes potentialités et nombreux atouts soient orientés vers le développement durable et la planète entière en bénéficiera.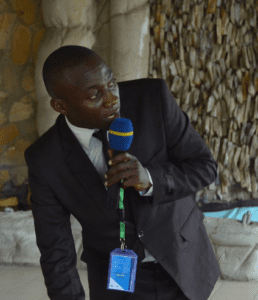 Lors du prochain cycle de négociations de la CCNUCC à la COP25, à quels éléments les négociateurs africains devraient-ils prêter attention concernant les marchés ?
Il est question de tirer des leçons des insuffisances qui ont été notées dans la mise en œuvre des projets MDP et de s'assurer que le nouveau mécanisme MDD soit plus efficace dans la promotion du développement durable. Il est donc question, entre autres, de fixer au niveau international :
– des règles détaillées garantissant la participation des populations locales et des organisations de la société civile pendant les phases de conception et de mise en œuvre des projets de réduction des émissions;
– des critères incitatifs et contraignants pour encourager la mise en place des projets de réduction d'émissions en Afrique ;
– des mesures pour que les crédits carbone issus du Protocole de Kyoto ne soient pas éligibles après 2020;
– des mesures pour contraindre les pays émetteurs des gaz à effet de serre de réduire de manière effective leurs émissions;
– des mesures pour la simplification des procédures pour l'accès au financement prévu par le Fonds vert pour le climat.
Que peuvent faire de plus les ONG nationales africaines pour participer aux négociations sur le climat ou influencer leurs négociateurs nationaux?
Les ONG africaines doivent d'abord bien comprendre les différents enjeux de ces négociations et leurs impacts sur la vie quotidienne des populations à travers des ateliers de décryptage des politiques climatiques nationales et internationales. Ensuite, elles doivent organiser des campagnes de sensibilisation et des lobbyings auprès des autorités politiques et des négociateurs pour que les intérêts des populations soient bien pris en compte lors des négociations. Pour que leurs actions soient pertinentes et efficaces, les ONG doivent s'organiser en réseau et travailler en étroite collaboration pour organiser des consultations préalables au niveau du Pays afin d'élaborer les documents de position du Pays, lesquels seront compilés pour obtenir la position de l'Afrique.

Devenir Membre
Saviez-vous que Carbon Market Watch était une organisation composée de membres ?
Oui, c'est vrai…! Depuis des années, CMW peut compter sur une communauté de partenaires grandissante travaillant sur des questions transversales dans le monde entier. Comme nous prenons actuellement des dispositions en vue de formaliser notre relation avec nos nouveaux partenaires et les actuels, nous vous invitons, vous et/ou votre organisation, à nous rejoindre afin que nous puissions collaborer plus étroitement dans la lutte contre les changements climatiques. Vous pouvez en apprendre plus sur l'adhésion à Carbon Market Watch en cliquant sur ce lien. Si vous souhaitez nous rejoindre dès à présent, vous pouvez compléter le formulaire adéquat ici.
Nous attendons de vos nouvelles avec impatience !

WT! Xtra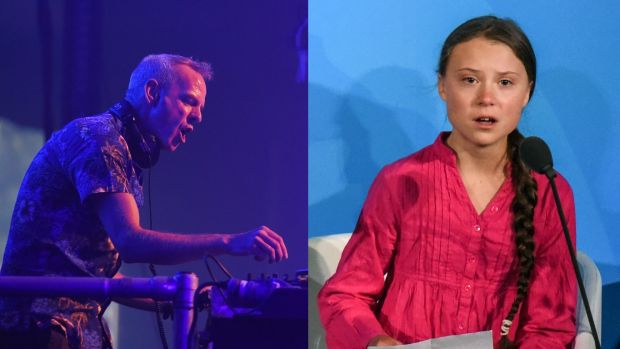 MUSIC – Fat Boy Slim remixe le discours de Greta Thunberg au Sommet des Nations Unies sur le climat à New York https://www.youtube.com/watch?v=bWvFcR7UtAI
Le damos la bienvenida a la edición más reciente del boletín Watch This! o, como nos gusta llamarlo, WT! Esperamos que haya sitio en su vida para un acrónimo más. En esta edición vamos a explorar las distintas formas de participación, desde el activismo cívico directo hasta el estudio de los detalles de las políticas sobre el cambio climático.
La organización Carbon Market Watch y sus afiliados participan a diario en diversos niveles de gobernanza climática y medioambiental. Ninguno de ellos puede ignorar el ruido que se está generando en las calles en relación con el cambio climático. Se están llevando a cabo manifestaciones y protestas pacíficas con tanta frecuencia que resulta difícil llevar la cuenta. Todas estas acciones están logrando mantener la crisis climática en el primer plano de los debates públicos en muchos países de todo el mundo. CMW tuvo la oportunidad de participar en la campaña #strikeforfuture en Bruselas, que atrajo a decenas de miles de personas.
En esta ocasión, en WT! consideramos que sería una buena idea destacar algunas de las iniciativas en curso, como la de 36 activistas climáticos que hace poco emprendieron su viaje en velero a la COP25. También analizaremos lo que está en juego en las conversaciones de la CMNUCC y cómo promover una mayor participación de los países en desarrollo de África.
Lo invitamos a seguir informándose.
La tripulación de WT!

Sail2COP – Tras la estela de Greta
Durante los próximos dos meses, 36 jóvenes activistas de orígenes diversos viajarán en velero desde Europa a la conferencia climática COP25 de la ONU que se celebrará en Chile. Su objetivo es generar conciencia, exigir cambios y proponer soluciones para el futuro del sector del transporte. Sail to the COP es una iniciativa para promover una industria del transporte justa y sostenible.
Victoria Stanley habló con WT! antes de partir y dijo que «la iniciativa de navegar a la COP subraya la necesidad de revaluar los hábitos de viaje que se han normalizado». Los viajes aéreos internacionales generan el 2,5 % de las emisiones mundiales, y se prevé que esta cifra aumente enormemente durante la próxima década con el crecimiento de todo el sector. Victoria añadió: «Nos encontramos en un punto decisivo en relación con el cambio climático, por lo que debemos evaluar las emisiones de gases de efecto invernadero generadas por la industria de la aviación y buscar soluciones que incluyan cambios en el sector y de comportamiento».
El viaje
Con el punto de partida en Schevingen (Países Bajos), el grupo viajará durante siete semanas pasando por Casablanca, las Islas Canarias, Cabo Verde y Recife para llegar a Río de Janeiro a finales de noviembre. Desde ahí se desplazarán a Chile en autobús.
El activista climático Stephan Charalampopoulos explicó: «A bordo del Regina Maris, el equipo de Sail to the COP trabajará como un laboratorio de ideas que, con el respaldo de distintos colaboradores y expertos, creará diversos contenidos para una campaña de comunicación que acompañará el proyecto. Los principales puntos de la campaña son el fomento de impuestos justos para el sector de la aviación, la promoción de formas de viajar sostenibles y la creación de una red internacional de colaboradores que respalden nuestra causa».
Respaldo
La iniciativa Sail to the COP emplea la acción directa a fin de poner de relieve la importancia de un cambio de comportamiento inmediato para hacer frente a la crisis climática. Este llamamiento se está repitiendo en todo el mundo a través de huelgas y manifestaciones organizadas, así como de actos pacíficos de desobediencia civil. En este momento en que se debe dar eco a la voz del activismo climático, para Carbon Market Watch es un orgullo recibir a Victoria y a Stephan en su delegación de la COP25. ¡Nos vemos en Chile!
Les deseamos a todos un buen viaje. Tenemos muchas ganas de hablar con ellos pronto y esperamos que otros también puedan hacerlo. Puede consultar más información en www.sailtothecop.com o a través de las redes sociales @sailtothecop.
Aquí encontrará más información sobre el impacto del sector de la aviación.

Tema candente en Chile: los mercados del carbono en la COP25
El Artículo 6 del Acuerdo de París se apoya en la larga historia de enfoques basados en el mercado establecidos en el Protocolo de Kioto de la CMNUCC, y sienta las bases para los mercados mundiales del carbono a partir del año 2020. Deberían tenerse en cuenta las lecciones aprendidas de experiencias pasadas y debería garantizarse que las emisiones se reduzcan en vez de que simplemente se transfieran, así como que los mercados impulsen un desarrollo sostenible y promuevan los derechos humanos. Las negociaciones sobre el clima realizadas por la ONU el año pasado en Katowice (Polonia) dejaron muchas preguntas sin contestar en relación con los futuros mecanismos del mercado, y no atendieron los llamamientos de muchos defensores del clima que pedían el fin de los planes de compensación de emisiones de carbono.
La cooperación internacional y el Artículo 6
En las negociaciones de la COP24 en Katowice no se logró alcanzar un acuerdo sobre el Artículo 6, pero retomaremos este punto más adelante.
En 2015, cuando se firmó el Acuerdo de París, se incluyó el Artículo 6 con la finalidad de ofrecer marcos para la cooperación multilateral y bilateral directa a través de nuevos mecanismos basados en el mercado, así como métodos para promover la mitigación y el desarrollo sostenible.
El primer marco proporcionado por el Artículo 6.2 es el que normalmente se conoce como el de «enfoques cooperativos». La idea es ayudar a los países a alcanzar (y, potencialmente) superar sus objetivos climáticos declarados, conocidos como «contribuciones determinadas a nivel nacional (CDN)». El objetivo general, por supuesto, es mantener el aumento de la temperatura media mundial muy por debajo de 2 °C.
La disposición sobre el «uso de resultados de mitigación de transferencia internacional para cumplir con las contribuciones determinadas a nivel nacional» crea un mercado. Las Partes pueden comercializar las reducciones de emisiones que estén por encima de su objetivo inicial de CDN. No obstante, la diferencia entre el diseño de los regímenes de comercio de derechos de emisión (RCDE) y el tipo de políticas contempladas en las CDN de las Partes dificulta la vinculación entre RCDE y CDN. Normalmente, los RCDE establecen un límite basado en las emisiones absolutas de gases de efecto invernadero (GEI) a lo largo de un periodo continuo de tiempo, mientras que las CDN a menudo incluyen otros parámetros además de las emisiones GEI.
Es difícil medir el impacto
La integridad medioambiental, la transparencia y la buena gobernanza son cruciales para el funcionamiento de los mercados de carbono. No obstante, conforme al Artículo 6.2, podría permitirse a los países determinar por sí mismos el modo en que se garantiza la «integridad medioambiental», algo que llevaría los objetivos climáticos a un terreno resbaladizo y haría difícil medir las reducciones de emisiones. A fin de evitar esto, los gobiernos deben acordar normas estrictas y crear un organismo internacional que supervise la implementación de todos los enfoques cooperativos.
Estas normas también deben, por un lado, impedir que las acciones de mitigación del cambio climático se tengan en cuenta para varios compromisos a la vez (la llamada «doble contabilización») y, por otro lado, garantizar la adicionalidad de las reducciones de emisiones, es decir, que se reflejen las emisiones que no habrían tenido lugar de otro modo.
Además de los enfoques cooperativos, el Acuerdo de París establece un nuevo mecanismo conocido como el «mecanismo de desarrollo sostenible o MDS». El MDS pretende sustituir al mecanismo para un desarrollo limpio (MDL) y la implementación conjunta (IC), creados a través del Protocolo de Kioto, y es uno de los principales asuntos que se decidirán en la COP25. Es fundamental que el MDS no repita los errores del pasado y que coloque los derechos humanos y el desarrollo sostenible en el centro de los futuros proyectos climáticos.
Para complementar los criterios de integridad medioambiental es esencial establecer salvaguardas sociales y medioambientales, como un mecanismo de reclamación para que las comunidades afectadas localmente puedan exigir reparación. Las consultas con las partes interesadas locales deben ser una parte integral de todo proyecto climático a fin de garantizar que las comunidades afectadas en los procesos de toma de decisiones.
El papel de la sociedad civil de cara a la COP25
Las negociaciones de la COP24 en Katowice dieron como resultado un «reglamento» del Acuerdo de París, pero no lograron un acuerdo en cuanto a sus mecanismos de mercado. Algunos países, como Brasil, están en contra de los criterios para evitar la doble contabilización de las reducciones de emisiones y quieren que se les permita usar antiguos créditos basura del Protocolo de Kioto.
La próxima cumbre de la ONU sobre el clima, la COP25 en Santiago de Chile, será crucial para alcanzar un acuerdo sobre el Artículo 6.
Después del llamamiento realizado el año pasado por las ONG para , esta es una oportunidad para que la sociedad civil siga ejerciendo presión a fin de que se eliminen las compensaciones y se garantice que después del año 2020 solo se puedan financiar proyectos nuevos y que sean sostenibles desde el punto de vista medioambiental y social. Concretamente, el primer paso hacia la eliminación de las compensaciones es acordar una cancelación parcial automática que garantice que, cada vez que se transfiera un crédito, quede anulado un porcentaje de ese crédito.
En resumen, en la COP25 que se celebrará pronto vamos a presionar para la eliminación de las compensaciones y la aplicación de normas contables robustas, así como para el establecimiento de salvaguardas sociales y medioambientales sólidas, a fin de garantizar que los proyectos climáticos impulsen el desarrollo sostenible y beneficien a las comunidades locales.
Siga este enlace para ver un breve documental sobre el proyecto Barro Blanco del MDL.

Afíliese
¿Sabía que Carbon Market Watch es una organización de socios?
Sí, así es. Desde hace años CMW tiene una comunidad de socios cada vez mayor que trabajan en asuntos transversales en todo el mundo. Con la finalidad de formalizar la relación con nuestros afiliados, tanto actuales como nuevos, le invitamos a usted o a su organización a unirse a nosotros para que podamos trabajar más estrechamente en la lucha contra el cambio climático. Aquí puede obtener más información sobre la afiliación a CMW y, si desea afiliarse hoy mismo, puede hacerlo a través del formulario disponible aquí.
Esperamos tener noticias suyas muy pronto.

WT! Xtra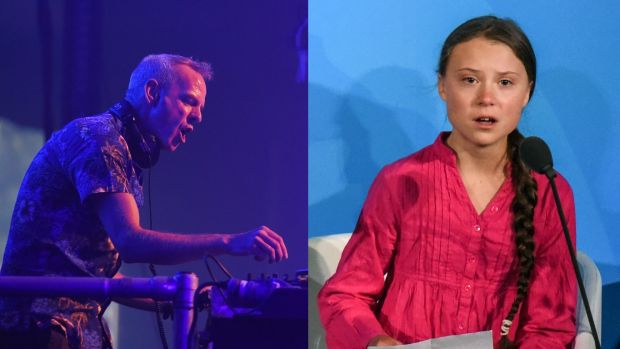 MÚSICA – Fat Boy Slim remezcla el discurso de Greta Thunberg en la Cumbre del Clima de la ONU en Nueva York https://www.youtube.com/watch?v=bWvFcR7UtAI