Network
The Carbon Market Watch Network connects hundreds of NGOs and academics worldwide in three working languages: English, French and Spanish. It is a platform for information sharing and campaign coordination and brings together a unique bunch of individuals, all with a common goal to hold polluters accountable for their actions and to strengthen civil society participation in environmental decision making.
Membership is open to all NGOs and academics that are formally independent of governments and commercial organizations.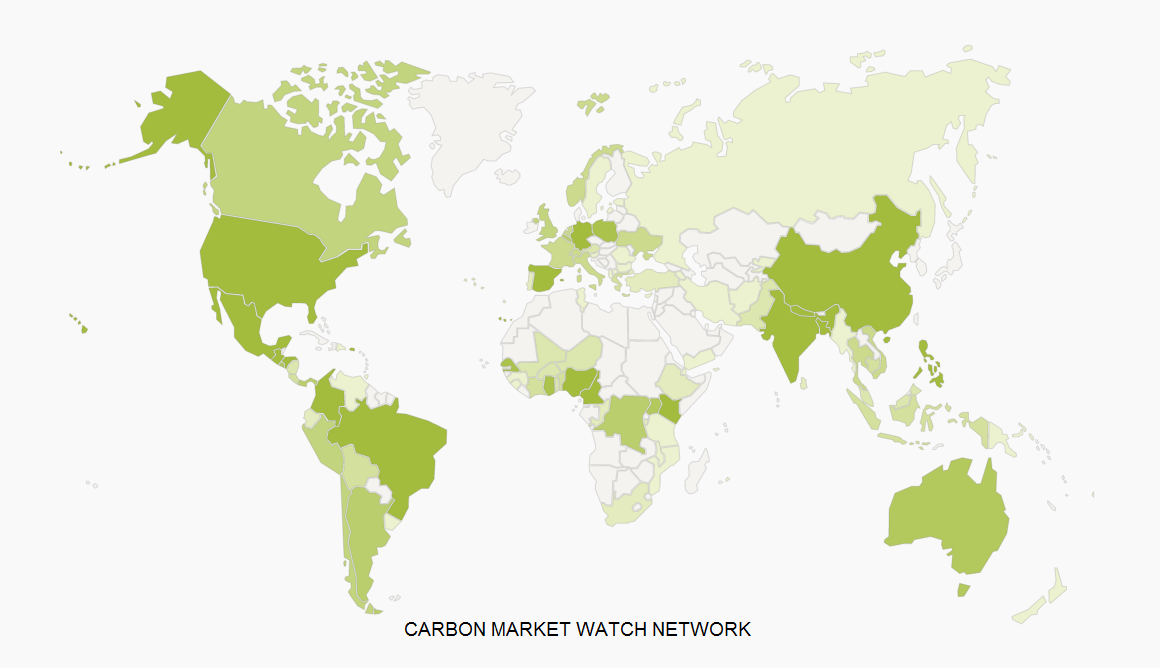 What the Carbon Market Watch network offers to its members:
Access to policy analysis and opportunities for engagement on carbon pricing and climate finance policies
Close cooperation on campaigns with climate policy aficionados from numerous countries across the world
Opportunities to participate in advocacy actions such as open letters and global campaigns
Opportunities to participate and co-organise capacity building activities such as workshops and webinars
Additional visibility to local campaigns and testimonials
Opportunities to meet with international policy makers, media and NGO networks
For an overview of Carbon Market Watch's philosophy, how we interact with others and how to become a member of the network, see our Network Information Pack (in English). If you are an NGO or academic and would like to be part of our network, please contact us here.
If you have any questions about the network (EN/FR), do not hesitate to get in touch with  andrew.coiley@carbonmarketwatch.org (Español: miriam.vicente@carbonmarketwatch.org )
(Please note that joining the CMW network is not an automatic endorsement of Carbon Market Watch positions)