Emissions from international aviation
How can the EU Emissions Trading System drive the aviation sector's decarbonisation?
This policy paper complements the briefing "A New Hope – recommendations for the EU Emissions Trading System review" Introduction: The aviation sector is responsible for nearly 4% of the EU's total CO2 emissions, and is the second biggest contributor to transport emissions, after road transport. While in flight, planes emit CO2 and also impact the…
Annual Report 2019
Foreword 2019 was an exciting and full year for Carbon Market Watch (CMW). On the wings of the global youth movement asking for better climate protection, the issue of climate change gained prominence it had never achieved before. It was finally brought to the attention of policymakers in a manner that will hopefully be sustained…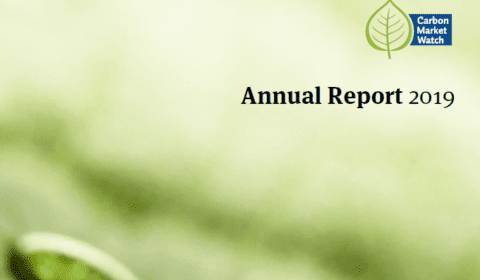 Carbon market stakeholder letter to ICAO Council
The letter was updated on 27 May with a new signature Dear ICAO Council members, The ongoing global health crisis has led to a drop in air traffic which in turn has already caused tremendous economic hardship for the aviation sector's workers. This situation has also led to a drop in CO2 emissions from international…
Corporate climate lobbying in times of corona
Welcome to Carbon Countdown, a podcast by Carbon Market Watch covering all things carbon pricing, climate action and just transition Episode 2: Corporate climate lobbying in times of corona Carbon Market Watch · [Carbon Countdown] EPISODE 2: Corporate climate lobbying in the times of corona Music: Ambient Technology by Joystock – https://www.joystock.org The Covid-19 debate…
Never Wasting a Crisis: Industry Climate Lobbying During the COVID-19 Pandemic Exposed
Summary: This briefing counters industry attempts to use the coronavirus pandemic as a pretext to weaken international, European and national climate and carbon pricing laws. It debunks myths and provides policy recommendations to decision-makers. The examples include large polluters pushing for delays in implementing the EU Green Deal and national climate policies and airlines aiming…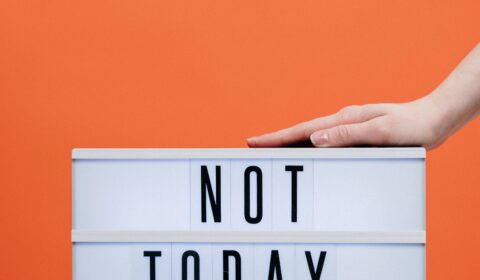 Carbon Market Watch Newsletter – February 2020
International transport can no longer dodge climate responsibility  Dear friends, Two important climate meetings – on international aviation and shipping – will take place in March. International transport is not included in countries' national climate pledges under the Paris Agreement. The task to address the massive climate impact of these sectors lies with the responsible UN…
What will airlines buy to offset their pollution?
TODAY'S SUPPLY OF CARBON CREDITS AND TOMORROW'S DEMAND FROM CORSIA Carbon Market Watch Factsheet Summary The concern that too few credits will be available to meet demand from airlines under the future aviation carbon market CORSIA is misplaced. Today's supply from the three largest voluntary programmes alone is enough to cover CORSIA's demand until well…
ICSA letter to the ICAO Council on CORSIA offset programme eligibility
Dear Council Members, The decisions you make next month on emissions unit and emissions unit program eligibility for ICAO'S Carbon Offsetting and Reduction Scheme for International Aviation (CORSIA) – and the transparency with which you make these – put the credibility of aviation's climate efforts in the global spotlight. Aviation is facing unprecedented challenges, with…
What does flight shame have to do with global carbon markets?
In two parallel global climate processes governments need to finalise details for both international carbon markets under the Paris Agreement and the future aviation offsetting scheme CORSIA. Meanwhile, citizens are losing patience with their leaders that move too slowly in the face of a climate breakdown. Strong action is therefore expected from decision-makers if they…
Recommendations for CORSIA
Prepared for the Bonn Climate Change Conference 30 April – 10 May 2018 Carbon Market Watch welcomes the opportunity to provide input to the APA discussions as they relate to the Carbon Offsetting and Reduction Scheme for International Aviation (CORSIA)  agreed in October 2016 at the International Civil Aviation Organization (ICAO) 39th Assembly, and corresponding…