National governments in the European Union are botching their planning of carbon removals. This lack of strategic thinking and focus on false solutions threatens the climate and biodiversity, a new study reveals. To avoid this, they must develop a clear vision of what carbon removals can achieve and focus primarily on lowering emissions.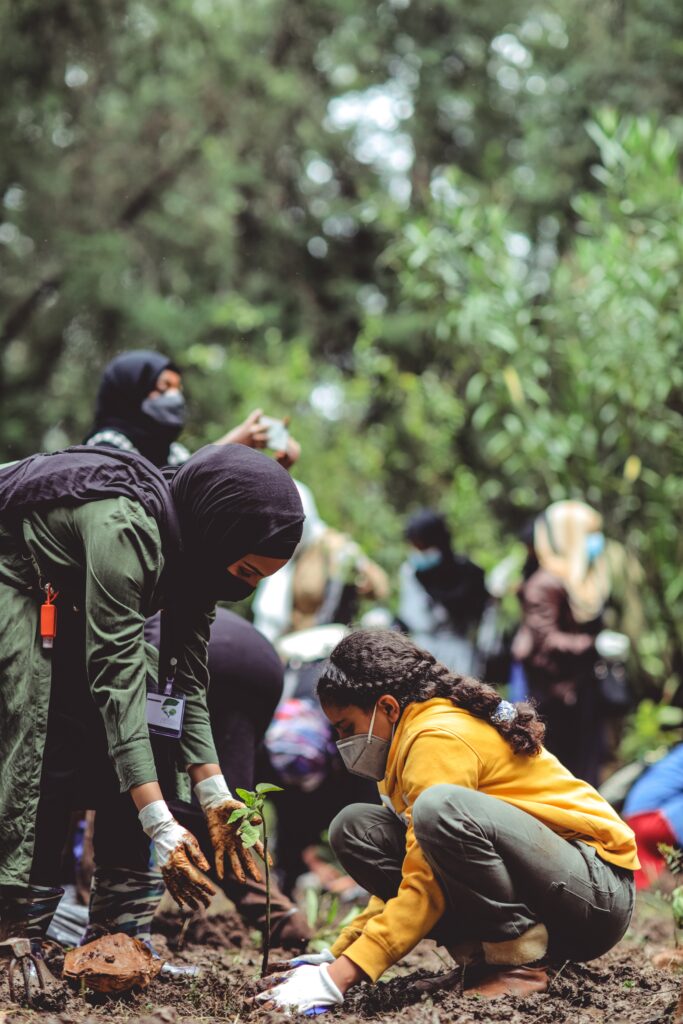 While carbon dioxide removals (CDR) are necessary, they are subordinate to, rather than a substitute for, the urgent need to reduce emissions rapidly and significantly. Their role is to soak up excess greenhouse gases in the atmosphere, and for that to occur they must be done well. This will require governments to take the topic seriously and prepare detailed plans on how to move carbon removals forward and how to assess and correct potential negative impacts. The EU has taken babysteps on this, with the publication of the Sustainable Carbon Cycles Communication at the end of 2021 (our assessment can be found here). At the end of this year, however, a major piece of EU-level legislation is expected (the so-called Carbon Removal Certification Mechanism).
But what are the governments of the EU's member states up to? A recent study by the think tank Ecologic thoroughly assessed all 27 countries' key relevant climate documents and strategies. The authors examined how national climate laws, national energy and climate plans, long-term strategies, as well as Common Agricultural Policy strategic plans cover carbon removal and how governments view the interaction between CDR and emissions reductions.
The report makes for stark reading. It reveals that member states are not approaching removals responsibly, which could have devastating consequences for not only the climate, but also for biodiversity.
Carbon decay
Shockingly, not a single member state has a dedicated CDR strategy. Rather, carbon removals are tackled inconsistently in piecemeal bits and pieces spread across various policies and laws. This lack of planning on how to move forward leads to three key problems.
Firstly, member states fail to separate removals from emission reductions. Most countries mix both together, which implies that the two are equal and equivalent but this is absolutely not the case. Lowering emissions has enormous advantages over removals, including permanence. A removal could be reversed, while a reduction cannot: the best store of fossil carbon we have is leaving it undisturbed underground. National governments should not only separate reductions from removals, they should also wholly subscribe to the primacy of emission reductions.
In fact, most member states have not set clear and separate targets for carbon removals. Only Germany and Portugal have targets that differentiate between removals and emission reductions. Targets are needed to ensure accurate accounting and, therefore, accountability. Only Portugal has a quantified overall CDR target for 2050, while some countries have targets for nature-based removals.
Worryingly, member states define CDR poorly. In the assessed national documents, confusion is rife and CDR is mixed together with carbon capture and storage (CCS) and carbon capture and utilisation (CCU), neither of which remove carbon from the atmosphere and often boil down to little more than delayed emissions. Surreally, some countries even regard CCS as leading to negative emissions, which risks counting non-removals as 'negative emissions' and could lead to countries reaching targets on paper but not in the real world, where it counts.
Do no harm
Thirdly, national governments ignore the potential of technological removals. Instead, they focus heavily on nature-based removals. While both nature-based and technological methods have their drawbacks, costs and environmental ramifications, they also have different advantages. A CDR strategy should present a mature vision on how to make choices and assess the various impacts, limiting the chances of major environmental and social harm from the onset. If countries do not assess the sustainable potential of carbon removal, they risk promoting harmful practices, such as bioenergy carbon capture and storage (BECCS) based on forest biomass, which causes deforestation and devastates biodiversity.
In addition, instead of actively seeking input from civil society and citizens on this important issue and its potential consequences, no member states conducted public consultations specifically on CDR. This is not the first time member states have skirted their obligation to conduct public consultations, with no to low-quality consultations common during the development of the long-term climate strategies and the national climate and energy plans. Greater public participation is key to ensuring policy processes are not captured by vested interests and enjoy public support.
Silver linings
There is also some limited good news: countries with explicit pathways to climate neutrality are implicitly focusing on emission reductions over removals. France is aiming to achieve 83% emission reductions by 2050, while Hungary, the Netherlands and the Belgian region of Wallonia are aiming for 95%.
All this puts even more pressure on the European Commission to put in place an effective policy framework for carbon removals, including the forthcoming Carbon Removal Certification Mechanism. Member states are leaving gaps that the European Commission will need to fill with this legislative proposal: establishing a proper definition of what a removal is, safeguarding the primacy of emission reductions over removals (including through the setting of separate targets), creating watertight rules for counting, verifying and monitoring removals, methodologies for assessing the environmental and social impact of the various CDR options, and a roadmap of how the EU can make CDR play the roles the Intergovernmental Panel on Climate Change (IPCC) describes for it.
That's quite the wishlist, but the European Commission needs to deliver on it because the member states are clearly not doing so on their own. As the Ecologic authors state bluntly: "Large-scale CDR deployment will not happen by accident, but needs time, incentives, and clear rules. Without strategic orientation, it is also difficult to balance the multiple implications of each CDR option for societies, economies and ecosystems."
The EU needs to reach climate neutrality by 2050 at the latest and move on to net-negative emissions immediately afterwards. Getting carbon removals right is a crucial part of that process.
_______
Disclaimer: Wijnand Stoefs provided some input to this Ecologic paper