Interview with (Andrew Murphy – Manager, Aviation at NGO Transport & Environment)
For decades the aviation industry has enjoyed favourable conditions to expand its operations throughout Europe with little consideration of their climate impact. At the start of 2020, few could have predicted that the sector's carbon emissions would drop as sharply as they have as the result of a global pandemic. By March (when the last WT! was published) the impact on international air travel could already be felt. COVID19 hit the airline industry like a sledgehammer and the consequences from the rapid drop in demand sent the airlines into a tailspin – no pun intended.   
Since the outbreak, airlines have been lining up to request public assistance from national governments for financial support packages (see our bailout tracker), as well as pressuring the EU to relax airport landing rules, all in an effort to shoulder the financial crisis within the sector.  While these demands for help have been loudly heard in Europe, the international aviation industry has been frantically scrambling in the background to get the UN's aviation body ICAO to make significant changes to its carbon offsetting scheme (CORSIA) to help ease the burden even further.  
Agreed in 2018, the new aviation carbon market was designed to help the sector offset its growth from 2020 onwards. CORSIA's architects decided to set 2019/2020 as the sector's baseline years for emissions levels. Meaning that any growth in the sector that occurred from this point forward would be offset by airlines.  Due to coronavirus, there has been a massive decrease in aviation's carbon footprint this year, rendering a 2020 baseline well below what anyone thought.  So supposing the sector returned to Business as Usual conditions (once the world transitions from COVID) this would require airlines to buy significantly more offsets, costing the airline more.  Obviously the industry welcomed this with open arms…  [pause for laughter] … no, of course, they didn't, they have been demanding that ICAO correct the baseline to the new circumstances, weakening the market even more. The proposed fix currently being discussed would set the new baseline against 2019 emissions only (pre-COVID19).   To many in the civil society community, this again calls into question the integrity of the global scheme and why the likes of the EU continue to dance to the airlines' tune.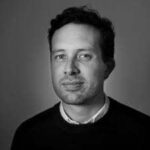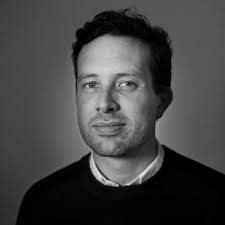 What needs to be done with Europe's aviation industry, and will that have an impact on the aviation sector as a whole?  I caught up with Andrew Murphy from the NGO Transport and Environment to get some of his thoughts on current developments. 
Can airline bailouts be tied successfully with ambitious climate action?
It has to be more than imposing conditions on airlines: that won't be enough to drive the development and uptake of new technologies, or alternatives to flying. Instead, this needs to be the beginning of a new relationship between states and industry. We need to start undoing decades of inaction in regulating aviation emissions and instead put in place measures which can drive down emissions over time. That requires the uptake of new fuels to be mandated, and it also means that the industry needs to become a much greater champion of the European Green Deal – including its proposal to price aviation pollution better.  
EU countries are in support of redrawing the 2020 emission baselines set out for CORSIA. If (or most likely when) ICAO does go ahead with implementing these changes – as a direct reaction to reduced international flights, will there be any public credibility left for the scheme?
Well, there wasn't much credibility to begin with! But maybe "credibility" is the wrong word to use.  The question should always be whether any climate measure will cut emissions – directly in the sector, it is applied to. That was never the case with Corsia, and perhaps the same can be said with any measure adopted by ICAO. We have a climate crisis, and aviation is a major and growing emitter. We don't have time to try and make a global offsetting scheme work – instead Europe needs to spend its energies leading on green fuels and pricing aviation. 
In relation to the EU Emissions Trading System [that covers EU domestic flights], what should the EU's approach be towards CORSIA? 
The ETS is delivering a limited amount of carbon pricing to the flights it covers. The focus should be on reforming it further, such as ending free allowances, and then extending to extra-EU flights. Corsia won't have a meaningful financial impact for many years to come – how airlines comply with it, therefore, isn't relevant to any financial or climate discussion. 
Looking to the future, how can aviation contribute to the green recovery in Europe?
We need a strong aviation sector which can ensure Europe's connectivity and future employment for those who work in the sector. But that means we need to invest wisely – we don't need to maintain scores of loss-making airports or maintain routes which are already covered by trains. Once we invest in the right parts of the sector (i.e. new fuels), once aviation is contributing more fairly to tax revenues, for example, and then the sector can make a meaningful contribution to the green recovery. 
Given the loss of jobs throughout the aviation sector, do we need to include just transition funding for the aviation workers who may never be re-employed again? 
There are certainly some low-mid level job losses in the sector, and those workers need to be taken care of first by national governments but then more broadly by an ambitious European recovery package which can help all sectors. However we should think carefully how we see this sector in the future – there will and should be a successful aviation sector, which can provide employment with good working conditions. That's a bit different from other sectors, such as coal, where employment really has to end and workers need to transition to other sectors. 
This interview was produced for our NGO newsletter Watch This – for more from this publication please see here