Scroll down for French and Spanish
Interview with (Andrew Murphy – Manager, Aviation at NGO Transport & Environment)
For decades the aviation industry has enjoyed favourable conditions to expand its operations throughout Europe with little consideration of their climate impact. At the start of 2020, few could have predicted that the sector's carbon emissions would drop as sharply as they have as the result of a global pandemic. By March (when the last WT! was published) the impact on international air travel could already be felt. COVID19 hit the airline industry like a sledgehammer and the consequences from the rapid drop in demand sent the airlines into a tailspin – no pun intended.   
Since the outbreak, airlines have been lining up to request public assistance from national governments for financial support packages (see our bailout tracker), as well as pressuring the EU to relax airport landing rules, all in an effort to shoulder the financial crisis within the sector.  While these demands for help have been loudly heard in Europe, the international aviation industry has been frantically scrambling in the background to get the UN's aviation body ICAO to make significant changes to its carbon offsetting scheme (CORSIA) to help ease the burden even further.  
Agreed in 2018, the new aviation carbon market was designed to help the sector offset its growth from 2020 onwards. CORSIA's architects decided to set 2019/2020 as the sector's baseline years for emissions levels. Meaning that any growth in the sector that occurred from this point forward would be offset by airlines.  Due to coronavirus, there has been a massive decrease in aviation's carbon footprint this year, rendering a 2020 baseline well below what anyone thought.  So supposing the sector returned to Business as Usual conditions (once the world transitions from COVID) this would require airlines to buy significantly more offsets, costing the airline more.  Obviously the industry welcomed this with open arms…  [pause for laughter] … no, of course, they didn't, they have been demanding that ICAO correct the baseline to the new circumstances, weakening the market even more. The proposed fix currently being discussed would set the new baseline against 2019 emissions only (pre-COVID19).   To many in the civil society community, this again calls into question the integrity of the global scheme and why the likes of the EU continue to dance to the airlines' tune.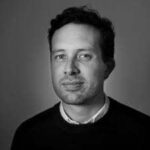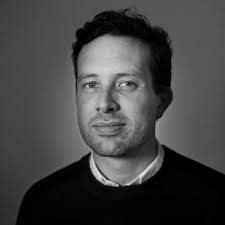 What needs to be done with Europe's aviation industry, and will that have an impact on the aviation sector as a whole?  I caught up with Andrew Murphy from the NGO Transport and Environment to get some of his thoughts on current developments. 
Can airline bailouts be tied successfully with ambitious climate action?
It has to be more than imposing conditions on airlines: that won't be enough to drive the development and uptake of new technologies, or alternatives to flying. Instead, this needs to be the beginning of a new relationship between states and industry. We need to start undoing decades of inaction in regulating aviation emissions and instead put in place measures which can drive down emissions over time. That requires the uptake of new fuels to be mandated, and it also means that the industry needs to become a much greater champion of the European Green Deal – including its proposal to price aviation pollution better.  
EU countries are in support of redrawing the 2020 emission baselines set out for CORSIA. If (or most likely when) ICAO does go ahead with implementing these changes – as a direct reaction to reduced international flights, will there be any public credibility left for the scheme?
Well, there wasn't much credibility to begin with! But maybe "credibility" is the wrong word to use.  The question should always be whether any climate measure will cut emissions – directly in the sector, it is applied to. That was never the case with Corsia, and perhaps the same can be said with any measure adopted by ICAO. We have a climate crisis, and aviation is a major and growing emitter. We don't have time to try and make a global offsetting scheme work – instead Europe needs to spend its energies leading on green fuels and pricing aviation. 
In relation to the EU Emissions Trading System [that covers EU domestic flights], what should the EU's approach be towards CORSIA? 
The ETS is delivering a limited amount of carbon pricing to the flights it covers. The focus should be on reforming it further, such as ending free allowances, and then extending to extra-EU flights. Corsia won't have a meaningful financial impact for many years to come – how airlines comply with it, therefore, isn't relevant to any financial or climate discussion. 
Looking to the future, how can aviation contribute to the green recovery in Europe?
We need a strong aviation sector which can ensure Europe's connectivity and future employment for those who work in the sector. But that means we need to invest wisely – we don't need to maintain scores of loss-making airports or maintain routes which are already covered by trains. Once we invest in the right parts of the sector (i.e. new fuels), once aviation is contributing more fairly to tax revenues, for example, and then the sector can make a meaningful contribution to the green recovery. 
Given the loss of jobs throughout the aviation sector, do we need to include just transition funding for the aviation workers who may never be re-employed again? 
There are certainly some low-mid level job losses in the sector, and those workers need to be taken care of first by national governments but then more broadly by an ambitious European recovery package which can help all sectors. However we should think carefully how we see this sector in the future – there will and should be a successful aviation sector, which can provide employment with good working conditions. That's a bit different from other sectors, such as coal, where employment really has to end and workers need to transition to other sectors. 
This interview was produced for our NGO newsletter Watch This – for more from this publication please see here
Entretien avec Andrew Murphy, T&E
Depuis des décennies, l'industrie aéronautique profite de conditions favorables pour étendre ses opérations en Europe, sans vraiment se soucier de l'environnement. Au début de l'année 2020, personne n'aurait évidemment pu prévoir une telle baisse des émissions de carbone du secteur, en raison de la pandémie mondiale. En mars (quand la dernière WT! a été publiée), les effets du COVID-19 sur le trafic aérien international se faisaient déjà sentir. Le virus a frappé l'industrie de plein fouet ; suite à la chute soudaine de la demande, les compagnies aériennes sont parties en vrille (sans mauvais jeu de mots…)
Depuis le début de l'épidémie, pour tenter de faire face à la crise financière qui ébranle le secteur, les compagnies aériennes se bousculent au portillon pour demander de l'aide publique aux gouvernements nationaux via des plans de relance (voir ici notre « outil de suivi »). Elles mettent également la pression sur l'UE pour que cette dernière assouplisse ses règles d'atterrissage dans les aéroports. Si ces demandes ont été entendues par l'Europe, le secteur de l'aviation internationale a par contre fait des pieds et des mains pour obtenir de l'OACI, l'organe onusien chargé de l'aviation internationale, des modifications substantielles à son système de compensation des émissions de carbone (CORSIA) afin d'alléger davantage le fardeau.
Conclu en 2018, le nouveau marché du carbone de l'aviation a été conçu pour aider le secteur à compenser sa croissance en émissions à partir de 2020 et après. Les concepteurs du CORSIA ont choisi 2019-2020 comme année de référence pour les émissions du secteur, ce qui signifie que la moindre croissance dans le secteur à partir de cette date devra être compensée par les compagnies aériennes. En raison du coronavirus, l'empreinte carbone du secteur a énormément baissé cette année, fixant le niveau de référence 2020 sensiblement plus bas que prévu. Supposons donc que le secteur reprenne ses activités habituelles (une fois la crise COVID-19 passée), les compagnies aériennes devront alors acheter un nombre beaucoup plus important de compensations, ce qui leur coûtera plus d'argent. De toute évidence, l'industrie a accueilli cela avec le sourire… [Rions quelques secondes] … non, évidemment que non… elle a exigé de l'OACI une rectification de ce niveau de référence pour s'adapter aux nouvelles circonstances. La proposition de rectification actuellement en discussion fixerait le nouveau niveau de référence aux émissions de 2019 uniquement (pré-COVID-19). Beaucoup de membres de la société civile contestent à nouveau l'intégrité de ce système mondial et se demandent pourquoi l'UE obéit au doigt et à l'œil aux compagnies aériennes.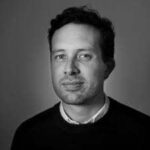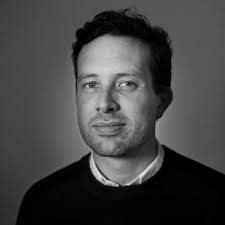 Que doit-on faire avec l'industrie aéronautique européenne, et quelles vont être les conséquences de ces renflouements sur le secteur de l'aviation dans son ensemble ? J'ai consulté Andrew Murphy, de l'ONG Transport et Environnement, pour avoir son avis sur les évolutions actuelles.
Peut-on associer le renflouement des compagnies aériennes à des exigences climatiques ambitieuses ?
Il faut aller plus loin que d'imposer des conditions aux compagnies aériennes, ce ne sera pas suffisant pour stimuler le développement ou l'utilisation des nouvelles technologies ou des alternatives à l'avion. Il faut plutôt saisir cette occasion pour instaurer une nouvelle relation entre les Etats et l'industrie. Nous devons rattraper des décennies d'inaction dans la régulation des émissions de l'aviation et mettre en place des mesures qui font réellement baisser les émissions. Il faut rendre obligatoire l'utilisation de nouveaux carburants ; l'industrie doit devenir un grand défenseur du Green Deal européen, et même de la proposition d'évaluer correctement le coût de la pollution de l'aviation.
Les pays de l'UE sont en faveur d'une redéfinition des niveaux de référence 2020 prévus par le CORSIA. Si (ou plutôt, quand) l'OACI avance sur ces changements – comme réaction directe à la réduction du nombre de vols internationaux – le CORSIA conservera-t-il une once de crédibilité ?
Disons qu'il n'avait déjà pas beaucoup de crédibilité au départ ! Mais peut-être que « crédibilité » n'est pas le meilleur mot. La question devrait plutôt être la suivante : y a-t-il ou pas, dans ce secteur, des mesures visant une réduction des émissions ? Il n'y en a jamais eu dans le CORSIA et on peut sans doute dire la même chose des mesures adoptées par l'OACI. Nous sommes au cœur d'une crise climatique et le secteur de l'aviation est un des plus grands émetteurs, et il continue en plus à augmenter sa quantité d'émissions. Nous n'avons plus le temps d'essayer de mettre en place un mécanisme mondial de compensation des émissions. L'Europe devrait plutôt se concentrer sur le développement de carburants verts et la taxation de l'aviation.
En lien avec le Système d'échange de quotas d'émissions [qui vise les vols intra-européens], quelle devrait être l'approche de l'UE par rapport au CORSIA ?
La tarification de l'aviation prévue par le SEQE est limitée et ne concerne que les vols intra-européens. Il faudrait se concentrer sur la refonte de ce mécanisme, par exemple en supprimant l'allocation de quotas gratuits et en l'étendant aux vols hors de l'Europe. Le Corsia n'aura pas de réel impact financier pendant encore de nombreuses années – la façon dont les compagnies aériennes s'y conforment ne doit pas faire partie des discussions économiques ou climatiques.  
Tournons-nous vers l'avenir. Comment l'aviation peut-elle contribuer à la relance verte de l'Europe ?
Nous avons besoin d'un secteur de l'aviation fort, qui maintienne une Europe connectée au reste du monde et qui crée de nouveaux emplois pour ceux qui travaillent dans le secteur. Mais cela signifie que nous devons investir intelligemment – nous n'avons pas besoin de maintenir un grand nombre d'aéroports déficitaires, ni des lignes qui sont déjà couvertes par le rail.  Une fois que nous investirons dans les bons segments du secteur (par exemple les nouveaux carburants) et que l'aviation sera taxée plus équitablement, le secteur contribuera alors significativement à la relance verte.
Vu les pertes d'emplois dans le secteur de l'aviation, faut-il prévoir un financement équitable de la transition pour des travailleurs qui ne seront peut-être jamais réemployés ?
ll y a certainement eu des pertes d'emplois de faible à moyenne importance dans le secteur, et ces travailleurs doivent être pris en charge d'abord par les gouvernements nationaux, puis plus largement par un plan de relance européen ambitieux, qui pourrait soutenir tous les secteurs. Toutefois, nous devons réfléchir attentivement à l'avenir de ce secteur – il y aura et il devrait y avoir un secteur de l'aviation prospère, qui peut fournir des emplois avec de bonnes conditions de travail. C'est un peu différent des autres secteurs, comme celui du charbon. Là, les emplois doivent vraiment disparaître et les travailleurs doivent se réorienter vers d'autres secteurs.
Entrevista con (Andrew Murphy, T&E)
El sector de la aviación lleva décadas disfrutando de condiciones favorables para la ampliación de sus operaciones en toda Europa sin tener muy en cuenta las repercusiones sobre el medio ambiente. A principios de 2020, pocos habrían imaginado que las emisiones de carbono del sector caerían de forma tan drástica como lo han hecho a causa de una pandemia. En marzo, cuando se publicó el anterior número de WT!, ya se sentían los efectos en los desplazamientos aéreos internacionales. La COVID-19 ha golpeado duramente a las aerolíneas y las consecuencias de la rápida disminución de la demanda están provocando su caída en picado, con perdón por el juego de palabras.   
A fin de evitar la crisis financiera dentro del sector, desde que empezó la pandemia las aerolíneas están a la cola pidiendo fondos públicos a los gobiernos nacionales para paquetes de ayuda financiera (véase nuestro monitor de rescates) y ejerciendo presión sobre la UE para la relajación de las normas sobre derechos de aterrizaje.  Si bien estas peticiones de ayuda se han hecho oír con fuerza en Europa, el sector internacional de la aviación, frenéticamente y de forma menos visible, ha estado intentando lograr que la OACI, el organismo de la ONU para la aviación, introduzca cambios importantes en su plan de compensación de las emisiones de carbono (CORSIA) para ayudar a aliviar aún más la situación.  
El nuevo mercado de carbono de la aviación se estableció en 2018 con la finalidad de ayudar al sector a compensar su crecimiento a partir de 2020. Los arquitectos de CORSIA decidieron fijar el año 2019/2020 como el de referencia para las emisiones. Esto significa que las aerolíneas tendrían que compensar todo crecimiento registrado a partir de entonces.  Debido al coronavirus, este año la huella de carbono de las aerolíneas ha disminuido enormemente, lo que ha hecho que la base de referencia de 2020 sea mucho más baja de lo que cabía esperar.  Así, suponiendo que el sector volviese a las condiciones habituales (una vez que el mundo supere la pandemia), las aerolíneas tendrían que comprar muchos más derechos de emisión y, por ende, gastar mucho más.  Evidentemente, el sector ha recibido esto muy bien…  [pausa para las risas]… no, por supuesto que no lo ha recibido bien, por el contrario, ha estado exigiendo a la OACI que ajuste la base de referencia a las nuevas circunstancias, lo que debilita aún más el mercado. El ajuste que se está planteando actualmente fijaría solo las emisiones de 2019 (antes de la pandemia) como nueva base de referencia.  Para muchos en la comunidad de la sociedad civil esto pone en tela de juicio, una vez más, la integridad de este plan mundial y plantea la pregunta de por qué la UE sigue bailando al ritmo que marcan las aerolíneas.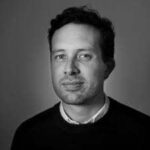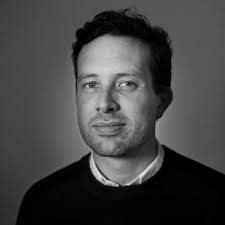 ¿Qué debe hacerse con la industria europea de la aviación y cómo repercutirá eso sobre el sector de la aviación en general?  Estuve hablando con Andrew Murphy, de la ONG Transport & Environment, sobre lo que piensa de la situación actual. 
¿Se pueden vincular los rescates de las aerolíneas a objetivos ambiciosos de acción climática?
Es necesario hacer más que imponer condiciones a las aerolíneas, pues esto no será suficiente para impulsar el desarrollo o la adopción de nuevas tecnologías ni de alternativas a los vuelos. En vez de eso, este debería ser el comienzo de una nueva relación entre los estados y el sector de la aviación. Debemos empezar a revertir los efectos de décadas de inacción en relación con la regulación de las emisiones del sector y adoptar medidas que puedan reducir las emisiones con el tiempo. Esto requiere exigir el uso de nuevos combustibles y que la industria apoye más el Pacto Verde Europeo, incluida su propuesta de una mejor tarificación de la contaminación generada por el sector de la aviación.  
Los países de la UE respaldan la modificación de las bases de referencia de emisiones de 2020 establecidas para CORSIA. Si la OACI introduce esos cambios (o, seguramente, cuando los introduzca) como respuesta directa a la reducción del número de vuelos internacionales, ¿seguirá teniendo el plan algún tipo de credibilidad pública?
Bueno, nunca tuvo mucha credibilidad. Pero quizás «credibilidad» no sea el término adecuado.  La pregunta debería ser siempre si una medida a favor del clima reducirá las emisiones directamente en el sector en el que se aplique. Ese nunca fue el caso con CORSIA y tal vez se pueda decir lo mismo de cualquier medida adoptada por la OACI. Tenemos una crisis climática y la aviación es uno de los grandes emisores, cada vez más. No tenemos tiempo de intentar que funcione un plan mundial de compensaciones. En vez de eso, Europa debe concentrar todos sus esfuerzos en los combustibles ecológicos y la tarificación de la aviación. 
En relación con el régimen de comercio de derechos de emisión de la UE (que abarca los vuelos nacionales de la UE), ¿cuál debería ser el planteamiento de la UE con respecto a CORSIA? 
El RCDE está aplicando una tarificación limitada a los vuelos que abarca. El énfasis debería ponerse en reformarlo más, por ejemplo, para eliminar derechos gratuitos, y después ampliarlo para abarcar vuelos fuera de la UE. Pasarán muchos años antes de que CORSIA tenga un efecto importante, por lo tanto, el cumplimiento de las aerolíneas con el plan no es relevante para los debates financieros o climáticos. 
De cara al futuro, ¿cómo puede contribuir la aviación a la recuperación medioambiental en Europa?
Necesitamos un sector de la aviación potente que pueda garantizar la conectividad europea y el empleo futuro para sus trabajadores. Eso significa que debemos invertir de manera inteligente, no necesitamos mantener aeropuertos con pérdidas ni rutas que ya están cubiertas por trenes. Una vez que invirtamos en las partes correctas del sector (es decir, en nuevos combustibles), una vez que la aviación esté contribuyendo de un modo más justo a los ingresos fiscales, por ejemplo, entonces el sector podrá tener un aporte valioso a la recuperación medioambiental. 
Dada la pérdida de puestos de trabajo en el sector de la aviación, ¿necesitamos incluir fondos de transición justa para los trabajadores que quizás nunca vuelvan a tener un empleo? 
Sin duda, en el sector hay pérdidas de puestos de trabajo de nivel bajo-medio y los gobiernos nacionales son los primeros que deben hacerse cargo de esos trabajadores, pero después se les puede ayudar con un paquete de recuperación europeo más general que pueda auxiliar a todos los sectores. No obstante, debemos reflexionar sobre el futuro de este sector: debería haber (y habrá) un sector de la aviación de éxito que proporcione empleo con unas buenas condiciones laborales. Es algo diferente al futuro de otros sectores, como el del carbón, en el que el empleo tiene que acabar y los trabajadores deben realizar una transición a otros sectores.