Scroll down for French and Spanish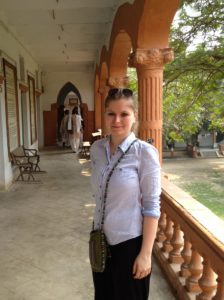 Sharing experiences with existing climate mitigation mechanisms, such as the Clean Development Mechanism (CDM) and highlighting the severe impacts on basic human rights these UN mechanisms can have, activists from Africa, Asia and Central America met with financial institutions and policy makers involved in financing these projects. The accountability of climate finance was thereby discussed from a European perspective.
From 8- 27 March, 7 activists from Asia, Africa and Central America visited Europe to draw attention to the impacts climate mitigation projects implemented under the UN's climate change framework can have on affected local communities. They visited Belgium, the Netherlands, France, Germany as well as Finland and attended meetings with high level policy makers and development banks.
One of the activists who joined this tour was Maximo Ba Tiul, a representative of the indigenous Maya Poqomchi-Q'eqchi community affected by the imminent construction of a hydroelectric dam in Guatemala. Despite a violent conflict between the communities and the power company, the Santa Rita hydro dam was registered under the UN's Clean Development Mechanism in June 2014. Amongst the banks involved in financing this project are the Dutch and German development banks as well as by the World Bank.
In a meeting with the Dutch development bank (FMO) and the German development bank (DEG), Mr Ba Tiul gave a first-hand account about the severe impacts on the indigenous communities affected by the Santa Rita project, which include evictions, arrest of project opponents and extra-judicial killings. Results from a complaint at the Compliance Advisor Ombudsman (CAO) of the World Bank's International Finance Corporation (IFC) are currently pending.
Reflecting on this case, an event was organized in the European Parliament on 24 March to discuss the accountability of the EU's climate finance contributions.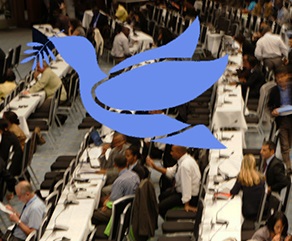 The discussions with the various institutions showed that more attention has to be raised for the impacts of climate mitigation projects, also highlighting the need for stricter safeguards and public consultation requirements. Furthermore, it was underlined that a human rights based approach in climate mitigation action is urgently needed, especially with regards to the new climate deal that will be agreed upon in Paris by the end of the year. Given the involvement of European financial institutions in financing climate mitigation projects, a strong EU position on human rights language and clarification about the accountability of EU's climate finance contributions is thereby essential.
For more information about this case, see a recent article in the Guardian here. Look out for the next edition of Watch This! To read about the outcome of the CAO complaint procedure and how this may impact the decision of the banks involved.
by Juliane Voigt – Policy Researcher at Carbon Market Watch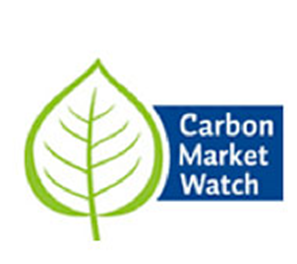 ---
Click here if you want to read the other articles of our Watch This! Newsletter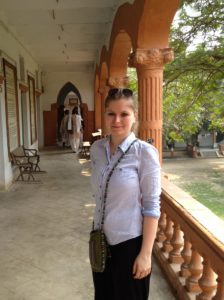 Des activistes venant d'Afrique, d'Asie et d'Amérique centrale ont rencontré les institutions financières et les décisionnaires impliqués dans le financement de projets de développement afin de partager leurs expériences avec les mécanismes existants d'atténuation des changements climatiques, tel le Mécanisme de développement propre (MDP), et de souligner les graves impacts de ces mécanismes de l'ONU sur les droits de l'homme fondamentaux. La responsabilité en matière de financement pour la lutte contre le changement climatique fut donc abordée sous une perspective européenne.

Du 8 au 27 mars, 7 activistes venant d'Asie, d'Afrique et d'Amérique centrale se sont rendus en Europe afin d'attirer l'attention sur les impacts que les projets d'atténuation des changements climatiques, mis en place dans le cadre de la lutte contre le changement climatique de l'ONU, peuvent avoir sur les communautés locales affectées. Ils se sont rendus en Belgique, aux Pays-Bas, en France, en Allemagne ainsi qu'en Finlande, et ont participer à des réunions avec d'importants décisionnaires et banques de développement.
Parmi ces activistes se trouvait Maximo Ba Tiul, un représentant de la communauté indigène Maya Poqomchi-Q'eqchi affectée par la construction imminente d'un barrage hydroélectrique au Guatemala. Malgré un violent conflit opposant les communautés à la compagnie d'énergie, le barrage hydroélectrique de Santa Rita a été approuvé comme Mécanisme de développement propre de l'ONU en juin 2014. Parmi les banques participant au financement de ce projet, l'on retrouve la banque de développement des Pays-Bas et celle d'Allemagne, ainsi que la Banque mondiale.
Lors d'une réunion avec la Banque de développement hollandaise (FMO) et la Banque de développement allemande (DEG), M. Ba Tiul a fourni un compte rendu de premier ordre concernant les graves impacts pour les communautés indigènes affectées par le projet Santa Rita, dont notamment les expulsions, les arrestations des opposants au projet et les exécutions extrajudiciaires. Une plainte auprès du Conseiller-médiateur Ombudsman (CAO) de la Société financière internationale (SFI) de la Banque mondiale est toujours en attente de traitement.
Afin de réfléchir à cette situation, un évènement fut organisé au Parlement européen le 24 mars pour aborder la responsabilité des contributions financières de l'UE dans la lutte contre le changement climatique.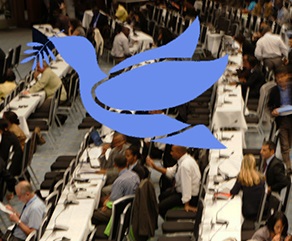 Les débats avec les diverses institutions ont démontré le besoin de se pencher davantage sur les impacts des projets d'atténuation des changements climatiques, soulignant également la nécessité de garanties et d'exigences de consultations publiques plus strictes. En outre, il est ressorti qu'une approche basée sur les droits de l'homme pour les mesures d'atténuation des changements climatiques devenait urgente, en particulier pour le nouvel accord sur le climat qui sera signé à Paris d'ici la fin de l'année. Étant donné l'implication des institutions financières européennes dans le financement des projets d'atténuation des changements climatiques, il est indispensable que l'UE affirme sa position en matière de droits de l'homme et clarifie la responsabilité de ses contributions financières pour le climat.
Pour de plus amples informations sur cette affaire, lisez un article récemment publié dans The Guardian ici. Rendez-vous dans la prochaine édition de Watch This! afin d'en savoir plus sur l'issue de la procédure de plainte auprès du CAO et sur l'impact que cela pourra avoir sur les décisions des banques impliquées.
Juliane Voigt – Chercheur, Carbon Market Watch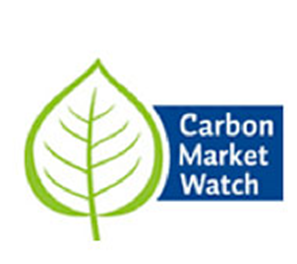 ---
Cliquez ici si vous voulez lire les autres articles de notre Lettre d'Information Watch This!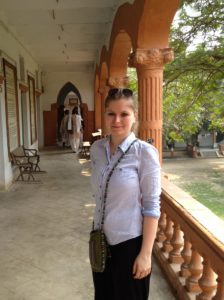 Activistas de África, Asia y Centroamérica se reunieron con las instituciones financiera y los responsables implicados en la financiación de proyectos de desarrollo con el fin de compartir sus experiencias en los mecanismos existentes de atenuación de los cambios climáticos, como el Mecanismo de desarrollo limpio (MDL), y destacar los graves impactos de estos mecanismos de la ONU sobre los derechos humanos fundamentales. La responsabilidad en la financiación para la lucha contra el cambio climático se debatió entonces desde una perspectiva europea.

Del 8 al 27 de marzo, 7 activistas procedentes de Asia, África y Centroamérica viajaron a Europa para llamar la atención sobre los impactos que los proyectos de atenuación de los cambios climáticos en el marco de la lucha climática de la ONU pueden tener sobre las comunidades locales afectadas. Viajaron a Bélgica, a los Países Bajos, a Francia, a Alemania así que a Finlandia, y participaron en reuniones con importantes responsables y bancos de desarrollo.
Uno de los activistas que tomaron parte a la gira de Europa fue Maximo Ba Tiul, un representante de la comunidad indígena Maya Poqomchi-Q'eqchi afectada por la inminente construcción de una presa hidroeléctrica en Guatemala. A pesar de un violento conflicto oponiendo las comunidades a la compañía de energía, la presa hidroeléctrica de Santa Rita se registró como Mecanismo de desarrollo limpio de la ONU en junio de 2014. Entre los bancos que participan en la financiación de este proyecto están los bancos de desarrollo de los Países Bajos y de Alemania, así como el Banco Mundial.
En una reunión con el Banco holandés de desarrollo (FMO) y el Banco alemán de desarrollo (DEG), el Sr. Ba Tiul ofreció un relato de primera mano sobre los graves impactos para las comunidades indígenas afectadas por el proyecto Santa Rita, como expulsiones, detenciones de los oponentes al proyecto y ejecuciones extrajudiciales. Los resultados de una denuncia al Asesor en cumplimiento/Ombudsman de la Corporación financiera internacional (CFI) del Banco Mundial están actualmente pendientes.
Para reflexionar sobre esta situación, se organizó un evento al Parlamento Europeo el 24 de marzo con el fin de abordar la responsabilidad de las contribuciones financieras de la UE para la lucha contra el cambio climático.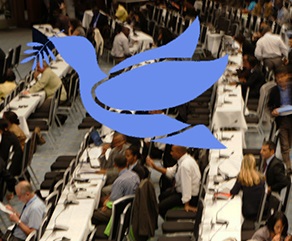 Los debates con las varias instituciones demostraron la necesidad de examinar aún más los impactos de los proyectos de atenuación de los cambios climáticos, y destacaron también la necesidad de salvaguardas y requisitos de consulta pública más estrictos. Además resultó urgente definir un enfoque basado en los derechos humanos para las medidas de atenuación de los cambios climáticos, en particular para el nuevo acuerdo sobre el clima que se firmará en París antes el fin de este año. Dada la participación de las instituciones financieras europeas en la financiación de los proyectos de atenuación de los cambios climáticos, resulta indispensable que la UE afirma su posición sobre las referencias a los derechos humanos y aclara la responsabilidad de sus contribuciones financieras para el clima.
Para más información sobre este caso, lea un artículo recientemente publicado en The Guardian aquí. Esté atento a la próxima edición de Watch This! para saber más sobre el resultado del procedimiento de queja al CAO y sobre el impacto que podrá tener sobre las decisiones de los bancos implicados.
Juliane Voigt – Investigadora, Carbon Market Watch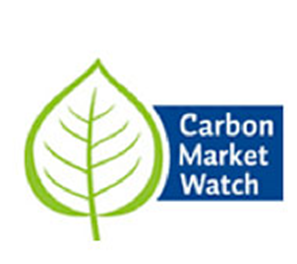 ---
Haz clic aquí para leer los otros artículos del nuestro Boletín Watch This!