Intended Nationally Determined Contribution
Paris outcomes: Carbon Market Watch Analysis of COP 21
From 30 November to 12 December 2015, Parties to the UNFCCC met in Paris to negotiate a new global climate treaty.
The Paris Agreement was a remarkable outcome, especially after the failures of Copenhagen. Almost all involved, including Carbon Market Watch, seemed surprised at how positive the outcome was. However, expectations had been carefully managed in the preceding years, so that aspirations of environmentalists to have a treaty that reflected the scientific reality by dividing up the remaining global carbon budget, had been downplayed into unreality.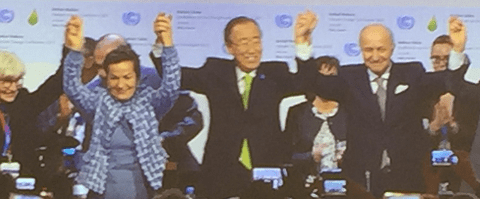 WATCH THIS! NGO Newsletter #13: How NAMAs CAN add fuel to INDCs
Future of Nationally Appropriate Mitigation Actions (NAMAs) post 2020 is still unclear. This article shows how they could greatly contribute to support the mitigation and development objectives of developing countries, including by helping to design and implement Intended Nationally Determined Contributions (INDCs). In Paris, countries are to adopt an ambitious international climate agreement to be…
Recommendations related to the role of carbon markets in the Paris Agreement
Only very few countries have outlined in their Intended Nationally Determined Contributions (INDCs) that they will use international trading as a means to help achieve their climate goals. However, despite the limited role of markets expressed by most industrialised countries in their INDCs, such as the EU and the US, the political reality regarding domestic carbon pricing schemes looks different: jurisdictions responsible for 40% of the global economy have already implemented carbon pricing mechanisms.