By Kaisa Amaral
Why carbon pricing should strengthen, not replace national climate action
As part of the EU Green Deal implementation, the European Commission considers scrapping national climate targets and expanding the EU carbon market to road transport and buildings. Doing so would undermine the new climate goals and put an undue burden on consumers rather than polluting companies. Luckily everybody can now respond to an on-going public consultation easily.
The effort sharing regulation (ESR) is Europe's most extensive climate law. It covers about 60% of the EU's greenhouse gas emissions, setting binding emission reduction targets for member states in the transport, agricultural, buildings and waste sectors.
Europe aims to be climate neutral by 2050. Last December, EU leaders agreed to cut EU's greenhouse gas emissions by "at least" 55% by 2030.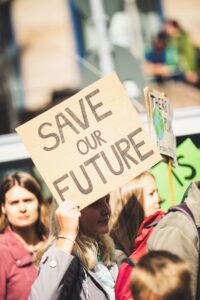 The European Commission is currently exploring ways to achieve these new climate targets. Like all other essential EU climate laws, legislators are supposed to review the ESR starting next year. However, the Commission has proposed to reduce the effort sharing law's scope or even to repeal it altogether. In the Commission's vision, road transport and buildings could instead become a part of the EU carbon market. It is a bad idea. Expanding carbon pricing to the transport and buildings sectors would shift the burden of cutting pollution from industry to consumers. Regulation such as CO2 standards for cars and energy efficiency standards for buildings are simply a much more effective way to achieve deep emission reductions.
Walking away from binding national climate targets this way would be irresponsible. A carbon price alone is not enough to drive the drastic emission cuts needed. It would reduce incentives to implement effective national measures and delay action in these sectors. As a result, it would jeopardise the achievement of deeper emission cuts by 2030. The EU watering down its climate target would be a step backwards by a self-declared climate leader.
Don't scrap it – improve it!
Instead of weakening the existing climate tools at its disposal, the EU should strengthen the effort sharing law.
The ESR has many potentials to trigger decisive action at local, regional and national levels in the EU member states. For this to happen, we don't need to reinvent the wheel. The Commission should propose to raise the binding national targets in line with the EU's new climate goals.
Also, we need to phase out the flexibilities built into the law. These flexibilities allow member states to reach their targets more cost-effectively. However, some of them undermine the carbon-free transition of the non-ETS sectors because they enable countries to emit more greenhouse gases in these sectors up to 2030. The flexibilities with the EU emissions trading scheme and the land-use sector are plain loopholes. For example, they enable governments to use the sinks by forests as a justification for not reducing emissions from transport. That is climate action on paper only, not in practice.
Join the call for climate action everywhere!
The Commission is currently asking for stakeholders to give their opinion on the different policy options. Transport & Environment, with the support of other NGOs, including Carbon Market Watch, has created a petition that will allow people to quickly and easily participate in this public consultation. By taking part citizens can directly ask the European Commission for a strong law to speed up national climate action. The consultation is open until the 5 of February 2021. Join the campaign here!