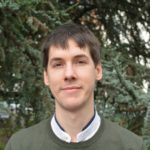 The international shipping sector is also being impacted by the COVID-19 pandemic, and any government response to support this industry should accelerate the pathway to climate neutrality.
Shipping accounts for 3% of global greenhouse gas emissions, and this could grow by between 50 and 250% by 2050 if no action is taken. A study from one port in Croatia revealed that on average cruise ships emit more than 1,2 tonnes of CO2e(1) per kilometer – meaning that crossing the Atlantic from the UK to the USA releases more than 6500 tonnes of CO2 in one direction. One cruise voyage is estimated as having GHG emissions comparable to a return flight from London to Tokyo(2). In addition, the shipping industry doesn't only harm the climate and accelerate the breakdown of our climate system – it also endangers our health by emitting other harmful pollutants. One cruise ship can emit as much particulate matter in one day as 1 million (!) cars(3), and in 2017 luxury cruises operating in European waters emitted 10 times more dangerous sulphur oxide than all of Europe's more than 260 million passenger vehicles(4).
Sector in the spotlight
However, there is currently no international agreement on short term action in this sector, let alone on how to decarbonise the shipping industry. The recovery funds being discussed across the globe are an opportunity for Shippingcountries to demand environmental action by attaching conditions to tax-payer subsidies.
In terms of COVID-19 related impacts, shipping is a heterogeneous sector. Cruise ships have been heavily impacted by docking restrictions, fleet suspensions and high profile press coverage of infections and deaths on board (gaining them the unflattering nomer of 'floating petri dishes'(5). At the same time container ships have seen some drop in demand for their services as industrial production and trade slows down globally – however, recently the world's largest containership company (MAERSK) indicated that the sector as a whole might not see a loss in 2020.
Strings attached
But there is some commonality across the shipping industry: the demand for taxpayer bailouts and recovery packages. For example, DP World – the company owning, among others, P&O ferries and the port of Southampton – has requested £150 million from the UK government, even though it made $1,3 billion profit in 2019 and will go ahead with paying its investors £270 million in dividends this year.
If governments go forward with bailouts or earmarking recovery funding for the shipping industry it is imperative that these funds come with environmental strings attached. Following years of feet dragging over addressing its environmental impact, we're presented with a unique opportunity to force the international shipping sector to finally act.
Which conditions should be set?
First, the funding should not result in increased pollution (both climate pollutants and others) – it should instead reduce emissions over time by mandating investments in GHG-reducing technologies (including zero-emission fuels) and operational measures (such as slowing down ships – reducing the speed of a ship by 10% will reduce its emissions by 27%(6

).

Second, fossil fuel subsidies should be abolished for this sector, ensuring that the sector pays some price for its pollution.

Third, any taxpayer assistance should also help local communities and shipping employees – the beneficiaries should not be the owners of polluting ships and their shareholders.

Finally, the sector and its representatives should publicly and unconditionally support targets and timelines for the full decarbonization of the sector and stop hindering international progress on addressing the climate impacts of this sector.
These conditions would not only help transition the shipping sector towards climate neutrality, but also provide numerous co-benefits: most importantly improve local air quality in port cities and along shipping lanes, and create employment in a sustainable sector.
Taxpayer money can only be used to support this industry if it starts cleaning up its act – and bailouts and recovery funding need to come with environmental strings attached. This is an opportunity too good to be missed.
This article was produced for our NGO newsletter Watch This – for more from this publication please see here
---