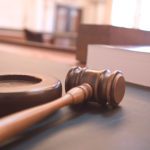 Earlier this month, the EU Court of Justice ruled against a case by eight Swedish heavy industry operators that were asking for more free pollution permits under the EU Emissions Trading System (EU ETS) than they currently get. The EU ETS -meant to cut pollution- has so far provided industry a €24 billion pollution payout, a bill that taxpayers are picking up as governments forego the scarce public money.
This is the second court case this year that the heavy industry lost, with the previous one backfiring on companies when the court ruled that industry has in fact received too many free pollution permits.
Heavy lobbying = more pollution handouts
The rulings follow years of heavy lobbying by steel companies demanding that waste gases from steel production get special treatment under the EU ETS. While electricity companies have been paying for their carbon permits since 2013, steel factories claim that the electricity produced from their waste gases should be allowed to emit carbon for free.
Meanwhile, the steel sector has already made over €8 billion from the EU ETS, because it has received more pollution permits for free than needed. European taxpayers are picking up the bill as governments lose out on revenues from auctioning these permits. Giving carbon permits away for free inevitably means that less money is available for investments in the just, climate-friendly transition of the European society.
Carbon leakage rules under review
The court ruling comes at a time when European policymakers are deciding how many pollution permits industry should get for free after 2020. Billions of euros are at stake that could either end up in national treasuries or prop up industry pockets.
Heavy industry is calling for more free pollution permits than the 6 billion permits worth about €160 billion as proposed by the European Commission. Moreover, the steel sector has continued lobbying for special treatment for their waste gases to get additional free pollution handouts after 2020.
An outdated debate
The Paris climate change agreement set a new level of global climate ambition.
While Europe wrangles with the question how much to compensate its industries for the hypothetical risk of moving to parts of the world with less stringent climate laws, many other countries -including China and the United States- have already ratified the landmark Paris deal.
As the whole world is moving towards low-carbon economies, the whole concept of 'carbon leakage' is quickly evaporating as countries establish their own curbs on pollution.
It is therefore high time that the European heavy industry stops fighting climate rules in courts and starts devoting their resources to low carbon production, before the green job leakage debate ensues.
By Femke de Jong