The crisis facing the British steel industry has over the past week dominated front pages with the news that Tata Steel will sell all of its UK plants. Some have finger-pointed to the EU's Emissions Trading System (EU ETS) as one of the reasons for the disarray in the steel industry, but analysis done for Carbon Market Watch and by others has shown that the steel sector in Europe has in fact benefited from EU's climate policies.
Last week, the BBC reported on a study by CE Delft that shows Tata Steel has made over £700 million windfall profits in the UK from the EU's policy designed to protect the climate. Tata has made this money inter alia by selling excess carbon permits it was given for free.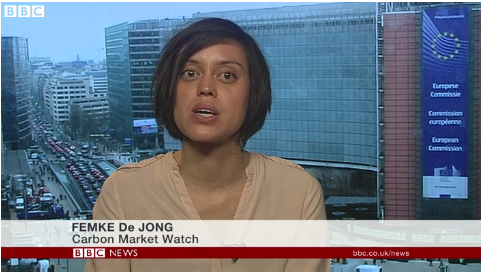 Overall, industry across Europe has earned a €24 billion windfall since 2008. They were able to make this cash by receiving more carbon permits under the EU ETS than they needed, from offsets and from making customers pay for non-existent carbon costs. The sum netted by industry over the 2008-2014 period is more than 10 times the amount the EU has spent on innovation under the EU ETS.
Recently also German steelworkers took to the streets to protest against so-called Chinese dumping prices and the EU ETS reform they fear would put German industry at a disadvantage in the global market. This is surprising, as industry in Germany pocketed the most profits from the EU ETS out of all EU countries (€4.5 billion), closely followed by industry in the United Kingdom that received €3 billion since 2008. Rather than being at a disadvantage, the EU's carbon market has in fact led to additional revenues for European industry.
Research has suggested these pollution subsidies were largely not spent on innovation for cleaner steel production, which could have benefited steelworkers, but that these windfalls have mostly gone elsewhere. Why should employers be shielded from the polluter-pays logic, while their workers are not, was the question put forward by the Guardian last week.
Trade unions in Europe have called for limiting the compensations to companies to avoid windfall profits for employers and directing this money instead to the creation of a Just Transition Fund for employees. Limiting free carbon permits could make available billions of euros that can be used to support a just transition for workers in fossil fuels and restoring vulnerable communities.
Environmentalists including Carbon Market Watch also call for limits to the amount of pollution permits given away for free in order to cancel these permits for increased climate ambition, or auction part of them for more innovation support.
The problem with the current ETS rules is that they do not incentivize emission abatement; emissions from industrial installations "barely budged" in 2015 with just a 0.1% decline compared to 2014 according to market analyst Bloomberg New Energy Finance. In Germany, the Federal Environment Agency (UBA) reported that carbon emissions from the German iron and steel industry actually increased in 2015. Without an urgent change of the rules, the European Environment Agency predicts that industry emission reductions stall over the next 15 years.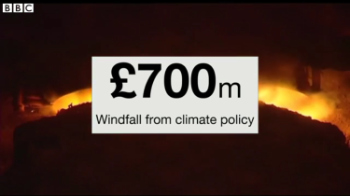 Tata Steel's spokesperson argued in a BBC article that the focus should now be on how best to fix the EU ETS, rather than conducting studies on what it means for individual companies. We couldn't agree more. It is high time to shift the debate away from scaremongering and unsubstantiated claims on competitiveness and start discussing how to design EU's climate policies so that they aid our economies' low-carbon transition and make our industries future-proof.
An OECD study last month concluded that "tougher environmental laws do not hurt export competitiveness" as such laws lead to export growth from cleaner activities. German economy minister Sigmar Gabriel said this week that his country is ready to show how climate protection and successful industry go hand in hand. A functional carbon market that promotes emission reductions, puts a meaningful price on pollution and makes smart use of the auctioning revenues is one of the elements how this can be achieved.