Scroll down for French and Spanish

Following the Paris Agreement, 2016 will be another crucial year for climate as countries are set to adopt the first ever agreement on limiting the emissions of the aviation sector. So far however, the proposal is far from being ambitious. It is up to the civil society to raise awareness on this issue and hold decision makers and industries accountable  
Aviation, a major source of carbon emissions
Emissions from international aviation grew by over 75% between 1990 and 2012. In 2014, the sector emitted more CO2 into the atmosphere than the combined emissions of the 129 lowest emitting countries.  This is equivalent to 4.9% of global yearly greenhouse gas emissions. If it were a country its emissions would put it well into the top 20. With a business as usual scenario, aviation emissions are expected to grow by up to 300% by 2050!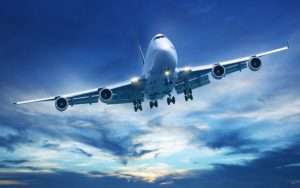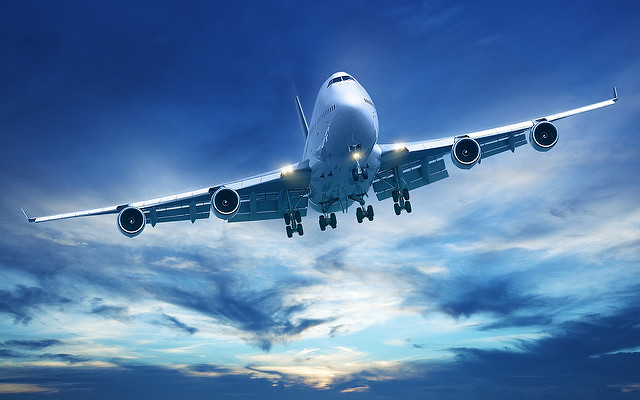 Under the Paris Agreement, countries committed to present "economy-wide absolute emission reduction targets" and to limit global warming to 1.5°C. This objective can only be fulfilled if the aviation industry, a top ten global polluter, contributes its fair share in reducing emissions rapidly.
Proposals to cap aviation's emissions
In 1997 the Kyoto Protocol called for aviation emissions to be limited and reduced. However, over the past 18 years, the UN's International Civil Aviation Organization (ICAO), charged with overseeing emissions in commercial aviation, has never adopted a binding solution to aviation emissions. ICAO finally decided to act and chose to address emissions largely through a global market-based mechanism (GMBM).
In October 2016, countries are expected to agree on a climate goal that should ensure a cap on aviation emissions at 2020 levels, termed carbon neutral growth 2020 (CNG2020). While this is achieved through many measures including biofuels and aircraft improvements, aviation will grow faster than emissions can be cut. A large part of emissions above 2020 levels will have to be offset in other sectors, and this is the primary function of the GMBM.
Many challenges to come!
As it currently stands however, ICAO's proposal is far from being ambitious and may result in a global greenwashing agreement sponsored by the aviation industry. There are, thus, important challenges to be tackled.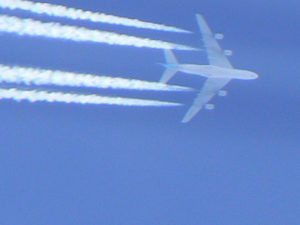 Our biggest priority is to ensure that this agreement is a very first step towards more ambition in the coming years. Similar to the Paris agreement, it is crucial that countries provide opportunities to increase ambition over time by agreeing on a ratchet mechanism. We also want to ensure that offsetting projects deliver real, additional, permanent and verified reduction and advocate for the banning of projects that have proven ineffective or even dangerous for local populations and the climate (such as the Barro Blanco project – see here ).
You can make a difference!
The ICAO process is notoriously secretive and non-transparent. The past years also show that Parties and private stakeholders are very reluctant to push for any significant effort. As a consequence, civil society organisations have a key role in demanding that ICAO do more! How? By raising awareness on this policy process among the population, by calling out national governments and airlines to act for an ambitious agreement.
Carbon Market Watch is currently looking for allies at the national level. Read our Action Toolkit for more information (see here) and write to [email protected]  to know what you can do!

By Kelsey Perlman, Policy Researcher – Aviation & Land Use 
---
Click here if you want to read the other articles of our Watch This! Newsletter

Faisant suite à l'Accord de Paris, 2016 constituera une nouvelle année cruciale pour le climat, puisque les pays doivent adopter le premier accord du genre sur la limitation des émissions issues du trafic aérien. Toutefois, la proposition est jusqu'ici loin d'être ambitieuse. Il revient à la société civile de sensibiliser la population sur cette question et de responsabiliser les preneurs de décision et les industries.
L'aviation, une source majeure d'émissions de carbone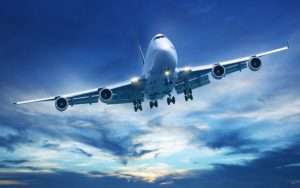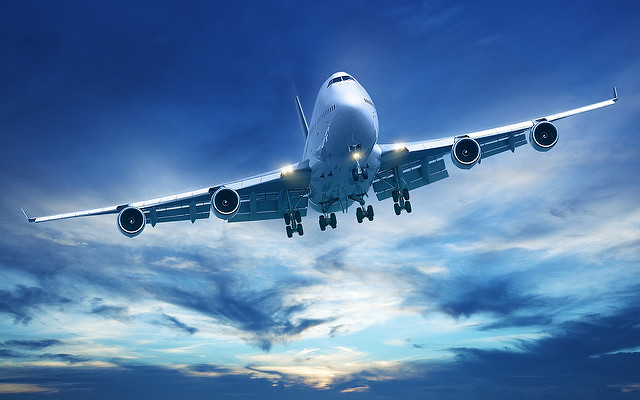 Les émissions issues de l'aviation internationale ont augmenté de plus de 75% entre 1990 et 2012. En 2014, le secteur émettait plus de CO2  dans l'atmosphère que les émissions combinées des 129 pays les moins polluants. Ce qui représente 4,9% des émissions de gaz à effet de serre annuelles. Si le secteur était un pays, ses émissions lui permettraient de rejoindre aisément le top 20. Si on maintient le statu quo, les émissions du trafic aérien devraient augmenter de 300 % d'ici 2050 !
 Conformément à l'Accord de Paris, les pays se sont engagés à présenter « des cibles de réduction des émissions pour l'ensemble de l'économie » et à limiter le réchauffement mondial à 1,5°C. Cet objectif de l'Accord de Paris peut seulement être atteint si l'industrie aéronautique, pollueuse du top 10 mondial, accepte de contribuer à sa juste part à une réduction rapide des émissions.
Propositions pour plafonner les émissions de l'aviation
En 1997, le Protocole de Kyoto exigeait que les émissions issues du trafic aérien soient limitées et réduites. Néanmoins, au cours de ces 18 dernières années, l'Organisation de l'Aviation civile internationale de l'ONU (OACI), en charge de la surveillance des émissions de l'aviation commerciale, n'a jamais adopté de solution contraignante pour les émissions issues du trafic aérien. L'OACI a finalement décidé d'agir et a choisi de s'attaquer aux émissions, principalement via un mécanisme de mesure mondiale fondée sur le marché (MMFM).
En octobre 2016, on attend des pays qu'ils s'accordent sur un objectif climatique qui garantirait un plafonnement des émissions de l'aviation aux niveaux de 2020 ; on parle de « croissance neutre en carbone de l'aviation » (CNG2020). En attendant que ce but soit atteint via de nombreuses mesures incluant des biocarburants et des améliorations technologiques des avions, le trafic aérien va se développer plus vite que les émissions ne seront réduites. Une grande partie des émissions au-delà des niveaux de 2020 devra être compensée dans d'autres secteurs, et c'est la fonction première de la MMFM.
Beaucoup de défis à venir !
Telle qu'elle est présentée aujourd'hui, la proposition de l'OACI est loin d'être ambitieuse et pourrait se solder en un accord mondial de greenwashing sponsorisé par l'industrie de l'aviation. Il y a donc d'importants défis à relever.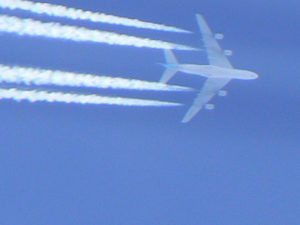 Notre plus grande priorité est de garantir que cet accord soit un premier pas vers plus d'ambition dans les années à venir. A l'instar de l'Accord de Paris, il est crucial que les pays fournissent des occasions d'augmenter l'ambition sur le long-terme en s'accordant sur un mécanisme de revue à la hausse. Nous voulons aussi garantir que les projets de compensation créent des réductions réelles, supplémentaires, permanentes et vérifiées et promouvons l'interdiction de projets qui ont prouvé leur inefficacité, voire leur dangerosité pour les populations locales et le climat (comme le projet de Barro Blanco – lien)
Vous pouvez changer les choses !
C'est bien connu, le processus de l'OACI est secret et non transparent. Les précédentes années ont montré que les Parties et les intervenants privés étaient très peu disposés à encourager quelque effort significatif. Par conséquent, les organisations de la société civile ont un rôle-clé à jouer en exigeant de l'OACI qu'elle fasse plus ! Comment ? En sensibilisant la population sur la façon dont cette politique est élaborée, en appelant les gouvernements nationaux et les compagnies aériennes à agir pour un accord ambitieux.
Carbon Market Watch est en ce moment à la recherche d'alliés au niveau national. Lisez notre Kit d'action pour plus d'informations et écrivez à [email protected] pour savoir ce que vous pouvez faire !

By Kelsey Perlman, Policy Researcher – Aviation & Land Use

---
Cliquez ici si vous voulez lire les autres articles de notre Lettre d'Information Watch This!

Tras el Acuerdo de París, 2016 será otro año crucial para el clima, ya que los países han decidido adoptar el primer acuerdo jamás logrado para limitar las emisiones en el sector de la aviación. Hasta el momento, sin embargo, la propuesta está lejos de ser ambiciosa. Depende de la sociedad civil concienciar sobre este asunto y hacer responsables a quienes toman las decisiones y a las industrias. 
La aviación, una gran fuente de emisiones de carbono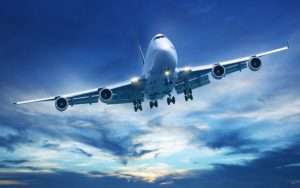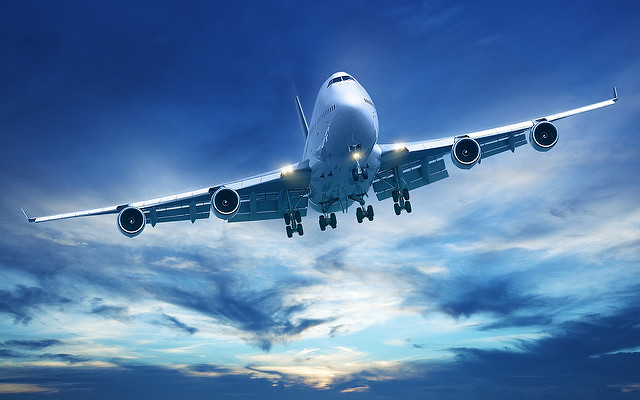 Las emisiones de la aviación internacional crecieron en más del 75 % entre 1990 y 2012. En 2014, el sector emitió más CO2 a la atmósfera que las emisiones combinadas de los 129 países menos contaminantes. Hablamos del equivalente al 4,9 % de las emisiones de gases de efecto invernadero globales en un año. Si se tratase de un país, sus emisiones lo situarían entre los 20 primeros. Con un panorama que no anuncia grandes cambios, se prevé que las emisiones de la aviación crezcan hasta un 300 % en 2050.
Según el Acuerdo de París, los países se comprometieron a presentar «objetivos de reducción de las emisiones absolutas en todos los sectores de la economía» y a limitar el calentamiento global a 1,5 °C. Este objetivo solamente se puede lograr si el sector de la aviación, uno de los diez sectores más contaminantes, contribuye de manera equitativa reduciendo sus emisiones rápidamente.
Propuestas para limitar las emisiones del sector de la aviación
En 1997 el Protocolo de Kioto llamó a limitar y reducir las emisiones del sector de la aviación. En los últimos 18 años, sin embargo, la Organización de Aviación Civil Internacional (OACI) de las Naciones Unidas, encargada de supervisar las emisiones en la aviación comercial, nunca ha adoptado una solución para las emisiones que resulte vinculante. La OACI finalmente decidió actuar y optó por gestionar las emisiones a través de un mecanismo basado en el mercado global (MBMG).
En octubre de 2016, se esperaba que los países llegaran a un acuerdo sobre sus objetivos climáticos que garantizase la limitación de las emisiones del sector de la aviación a los niveles de 2020, denominado Crecimiento neutro de las emisiones de carbono 2020. Aunque se logró a través de diversas medidas, incluyendo biocombustibles y mejoras en las aeronaves, la aviación crecerá más rápido de lo que se recorten las emisiones. Una gran parte de las emisiones que sobrepasen los niveles de 2020 tendrá que compensarse en otros sectores, y esa es la principal función del MBMG.
¡Nos esperan numerosos desafíos!
Como suele ocurrir, no obstante, la propuesta de la OACI está lejos de ser ambiciosa y podría resultar en un acuerdo para un «lavado de cara ecológico» global patrocinado por el sector de la aviación. Quedan, por tanto, importantes desafíos que se deben asumir.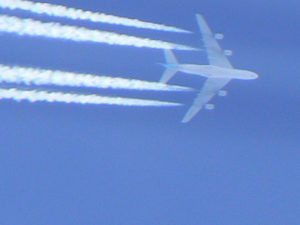 Nuestra mayor prioridad es garantizar que este acuerdo es un primer paso hacia una mayor ambición en los próximos años. Al igual que en el Acuerdo de París, es fundamental que los países ofrezcan oportunidades para incrementar la ambición con el paso del tiempo, acordando un mecanismo de revisión a la alta. También queremos asegurarnos de que los proyectos de compensación suponen una reducción real, adicional, permanente y verificada y abogan por prohibir los proyectos que han demostrado ser ineficaces o incluso peligrosos para la población local y para el clima (como el proyecto Barro Blanco).
¡Podemos marcar la diferencia!
El proceso de la OACI es notoriamente hermético y nada transparente. Los últimos años también demuestran que las partes implicadas y los accionistas privados son muy reticentes a realizar ningún esfuerzo significativo. Como consecuencia de ello, las organizaciones de la sociedad civil desempeñan una función clave a la hora de exigir a la OACI que haga algo más. ¿Cómo? Concienciando sobre este proceso de políticas entre la población, llamando a los gobiernos nacionales y a las líneas aéreas a que actúen en favor de un acuerdo ambicioso.
 Carbon Market Watch está buscando aliados a nivel nacional. Consulte nuestro kit de herramientas para obtener más información y escriba a [email protected] para saber qué puede hacer.

Escrito por Kelsey Perlman, Investigadora, Carbon Market Watch
---
Haz clic aquí para leer los otros artículos del nuestro Boletín Watch This!