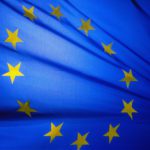 This week, European policymakers have provisionally agreed on a fix for the EU's carbon market that is suffering from an oversupply of pollution permits and yielding record-low prices. While this is a great step forward, a permanent solution to tackle the glut of pollution permits is needed as part of the upcoming legislative proposal to overhaul the EU's carbon market for the period after 2020.
The agreement reached by representatives from the European Parliament and EU Member States on Tuesday 5 May 2015, ensures that pollution permits will be gradually withdrawn from the oversupplied carbon market and placed into the new Market Stability Reserve from 1 January 2019 onwards, two years earlier than what the Commission originally had proposed.
Moreover, the backloaded and unused allowances that were due to come back to the market by 2020 are directly put in the reserve. This means that in total around two billion surplus emission allowances will be prohibited from flooding the EU's Emissions Trading System (ETS) up to 2020.
Although this is expected to result in a stronger carbon price signal to make the polluter pay and reward climate friendly investments in Europe, it does not yet ensure that EU's future climate targets are met by actual emission reductions rather than with surplus emission allowances. This is because the surplus emission allowances in the Market Stability Reserve are not permanently withdrawn but can be used as pollution permits in the future as they re-enter the EU ETS when there is more scarcity in the market.
A mechanism must therefore be introduced in the Europe's ETS to automatically remove any allowances that remain unused at the end of each trading period, including the removal of around 750 million unallocated allowances by 2020.
After the deal was reached, EU's Climate Commissioner Canete said that the Commission will do its best to publish legislation to bring the EU's ETS in line with Europe's 2030 ambition before the summer break. The question how to permanently address the glut of unused pollution permits will likely be tackled as part of this new legislative proposal.