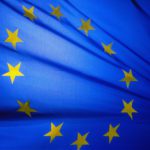 On Tuesday 24 February, Members of the European Parliament will cast a crucial vote on the future of Europe's flagship climate instrument, the EU's Emissions Trading System (EU ETS). Failure to reform Europe's carbon market could sink the emerging network of global carbon trading systems and have profound consequences for the success of the international climate summit in Paris at the end of this year.
In recent years, carbon prices have plunged from around 30 euros in 2008 to around 7 euros today.  Partly because the recession has reduced industrial demand for the carbon allowances and partly because the EU gave away too many allowances and allowed an overgenerous amount of carbon offsets, there is a massive oversupply in the carbon market. The surplus of pollution permits is more than 2 billion tonnes, or more than a year's emissions.
It is for this reason that European policymakers are discussing setting up a market stability reserve that would temporarily relieve the carbon market from its overcapacity by gradually directing surplus allowances to the reserve. Since the oversupply of carbon allowances could reach up to 4.5 billion tonnes by 2020, or more than two years of EU emissions, the reserve should be set up as soon as possible and prevent the 900 million backloaded allowances from returning to the already heavily oversupplied carbon market.
The vote of the environment committee of the European Parliament on 24 February sends an important political signal about Europe's future climate policies. A failure to reform the EU's dysfunctional carbon market could see a shift in policymaking from the European to the national level, and from carbon pricing to command-and-control measures, while a positive vote could give a boost to the multitude of carbon pricing initiatives around the world.
However, the reform proposal only provides a temporary cushion for the massive overcapacity in Europe's carbon market. At some point in time, the reserve will start releasing surplus allowances back to the market, transforming them again into rights to pollute and severely undermining the integrity of EU's future climate targets. A permanent solution to cancel the overgenerous amount of pollution permits flooding the carbon market will hence remain a necessity.