After the UK referendum on the EU, some people have started to voice concerns that a "Brexit" would leave a vacuum in the EU climate policy as the UK is generally perceived as a climate leader. Fortunately, certain other countries, including France and Sweden, have recently stepped up their efforts to increase the EU's climate ambition.
Earlier this year, the French environment minister Royal shared a proposal with other EU countries to increase the carbon price under the EU's Emissions Trading System (ETS). Last month, she also called for deeper emission cuts by increasing the rate at which the ETS cap is cut annually from the current 2,2% to 2,4%. Although this is not yet enough to bring the EU ETS in line with limiting global warming to 1.5 degrees, as agreed under the Paris Agreement, it is certainly a step in the right direction.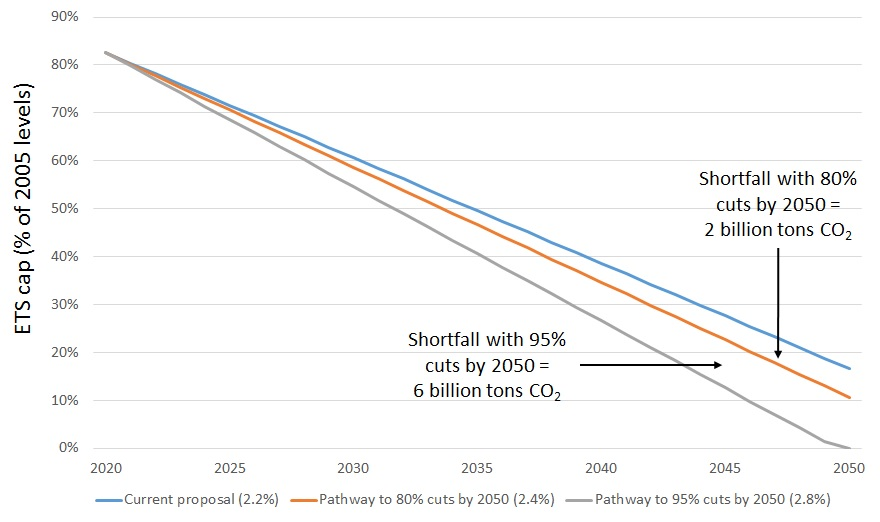 Sweden this month announced that it would purchase and then scrap millions of carbon allowances under the EU ETS to address the surplus of credits in the system. Under the plan, Sweden will invest 300 million Swedish Krona each year (close to €32 million) to remove around 7 million carbon allowances (at current prices) from the EU ETS every year between 2018 and 2040.
With this move, Sweden hopes to tackle the current glut of surplus allowances, and consequent low carbon price, under the ETS. Unfortunately, cancelling out about 7 million allowances -0.4% of the current surplus of almost 2 billion- will do very little to increase carbon prices or to reduce the oversupply in any significant way. Critics of the plan have therefore voiced concerns that the proposal would be a waste of public money that could have otherwise been invested in climate friendly solutions.
EU level action needed
The well-intentioned proposal to address the surplus is hence ideally executed at the EU level for it to be effective and meaningful.
Less noticeable, the Swedish government this month also agreed in the ongoing negotiations to revise the EU ETS and to push for annulling the surplus currently stored in the Market Stability Reserve after a certain number of years. Furthermore, the country advocates for deeper ETS emission cuts.
While these elements in the Swedish position on the ETS reform received less media attention than their unilateral move to scrap surplus allowances, they can certainly help step up the EU's efforts to tackle climate change.
After these welcome and bold moves by Sweden and France, all eyes are now on the other members of the so-called "green growth group" of environment ministers. We therefore hope to get back to you with positive announcements from the other green growth countries in our upcoming editions.
Germany, the Netherlands, Italy, Luxembourg, Belgium, Denmark, Estonia, Finland, Ireland, Portugal, Spain, Slovenia; that's you!
by Femke De Jong