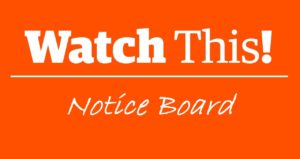 The 9th meeting of the Green Climate Fund (GCF) Board took place between 24-26 March in Songdo, Korea, where the Board accredited first 7 implementing entities. Read the report here
---
Carbon Market Watch together with Human Rights Watch, CIDSE and Council of Peoples of Tezulutlan organized a lunch debate in the European Parliament on 'A Human Rights based approach to climate action-what accountability for EU's climate finance contributions?'. Read the meeting report here and watch the event web stream here.
---
On 6 March, the EU presented its contribution to the international climate agreement to be finalized in Paris by the end of the year. The climate action plan was critized by NGOs for failing to address loopholes and lacking crucial details.
---
At the UNFCCC negotiations in February 2015 the Geneva Pledge, an initiative to better understand the connection between human rights and climate change, was launched. Read here
---
UN registered Barro Blanco Hydroelectric Dam was temporarily suspended over non-compliance with Environmental Impact Assessment. For more info, see here
---
In February, an open letter was sent to EU's Special Representative on Human Rights, urging to include an objective to promote human rights in all climate actions in the updated EU Strategic Framework and Action Plan on Human Rights and Democracy. Read the letter here
---
Carbon Market Watch together with civil society organizations in India organized a workshop on 'sustainable development and future climate politics'. Read workshop report here.
---
Click here if you want to read the other articles of our Watch This! Newsletter