The ANAM temporarily interrupted the construction of the project in order to open a tripartite dialogue and find a solution to the issues generated by this project.
On February 9th, 2015, the National Environmental Authority (ANAM) temporarily interrupted the construction of the hydroelectric dam project in Barro Blanco. The communities accepted the Government proposal to open a tripartite dialogue (Government, company and affected communities), then chose the committees to represent them. Five meetings have since taken place to discuss cultural and religious topics, as well as the current state of conservation of the petroglyphs (threatened by the flood generated by the dam) and others archaeological discoveries brought to light in the dam area.
Government acknowledged poorness of the Impact Assessment Study, and each party thus agreed to perform archaeological studies on the dam site, up to its extremity. However, we have accepted dialogue in order to denounce the irregularities and ill-treatments we suffered from anti-riot forces, Government and the Genisa Company (project promoter). In that way, we want to defend peace, our freedom and our cultural, historical, religious, territorial, environmental and economic rights, and put an end to such a dark period for our community.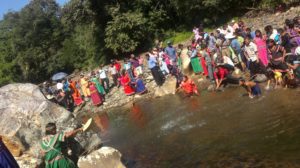 It came to light that the Comarca Ngäbe Bugle region mayor in Muná, Rolando Carpintero, received corruption proposals from Emilio Sempris, the Vice-Minister of the National Environmental Authority (ANAM). These events proved the moral perfidy and lack of interest of the public authority of Panama, showing its total disinterest for the fate of the native populations.
We do not want these corruption acts to jeopardize current public input process. We hope that the Government of Guatemala eventually decides to act in the best interests of its citizens. Moreover, we consider this process as a dialogue and not a negotiation, since our rights are not for sale. We are convinced that transparency could let to cancellation of the hydro dam project of Barro Blanco, and achieve social justice for the Comarca Ngobe Bugle region.
The Ngäbe-Buglé region is a territory especially delimited and created under the terms of law 10 of March 7th, 1997. This territory is a collective use type territory, consequently it can be neither privatized nor alienated (article 9 of the aforesaid law). This territory is populated by Ngobe and Bugle native people. Genisa (Generadora del Istmo S.A.) is the company promoting the hydroelectric project of Barro Blanco on the Tabasará River.
By Adelaida Miranda
Person directly affected and member of the Organization "Movimiento 10 De Abril" (M.10.)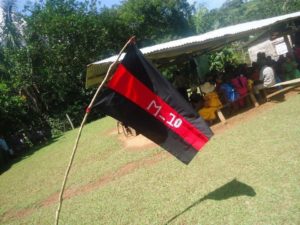 The M10 was created on April 10th, 1999 to defend the rights of the people in the Comarca Ngobe Bugle region directly and indirectly affected by the hydroelectric dam project scheduled on the Tabasará River.
---
Click here if you want to read the other articles of our Watch This! Newsletter