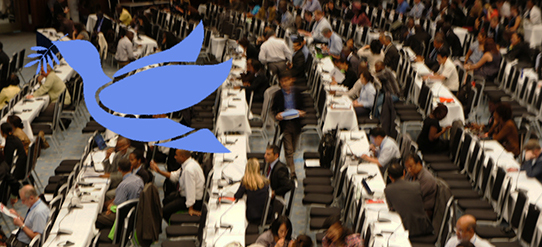 In 2011 the CDM Executive Board allowed two controversial projects to register, despite evidence of human rights abuses. The Board argued that it has no mandate to address the issue of human rights and that the responsibility for ensuring sustainable development lies with the host country.
However, the United Nations Charter, which is applicable to the UN (including all its bodies and therefore the CDM Executive Board) explicitly states that the purpose of the United Nations is "To achieve international co-operation in solving international problems of an economic, social, cultural, or humanitarian character and in promoting and encouraging respect for human rights and for fundamental freedoms…". Article 55c states  "the United Nations shall promote universal respect for, and observance of, human rights and fundamental freedoms for all without distinction". Also the Cancun Agreements (Decision 1/CP.16 paragraph 8) state that "Parties should in all climate change related actions fully respect human rights".
CDM Watch therefore believes that human rights and international human rights laws apply to the UN and its entities (including the CDM EB) as a result of: (i) the UN Charter; and (ii) international human rights standards reaching both the UN and its entities. It follows that the CDM Executive Board must consider human rights when overseeing the selection and review of projects. Currently, the CDM rules do not refer to human rights directly, and methodologies only set out technical requirements in relation to emission limits.
CDM Watch advocates creating a grievance mechanism that offers remedies for affected people to appeal against CDM project if they violate requirements of applicable international conventions, such as the convention for Human Rights.