Land Use Land Use Change and Forestry
CLARA Briefing – Climate Action in the Land Sector: Treading carefully
This briefing, published by the Climate, Land, Ambition and Rights Alliance – CLARA –, has been endorsed by Carbon Market Watch. Executive Summary Climate action must be urgently scaled up to limit global warming. Action in the land sector is critical and necessary for achieving the Paris Agreement's goal of limiting planetary warming to 1.5°…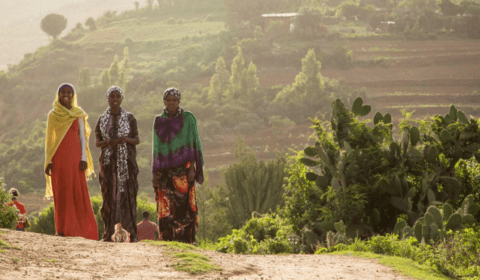 The cost of climate inaction in the agricultural sector
This week key policymakers of the European Parliament discuss the EU's largest climate instrument. Ahead of the debate, five organizations expose how a loophole in the law could significantly increase the costs of post-2030 climate efforts by delaying the required emission reductions in the agriculture sector. The Effort Sharing Regulation (ESR) covers around 60% of…
Recommendations for SBSTA Item 11(a) on Land use, land-use change and forestry under Article 3, paragraphs 3 and 4, of the Kyoto Protocol and under the clean development mechanism
Carbon Market Watch welcomes the opportunity to provide input to the SBSTA discussions[1] on land use, land-use change and forestry under Article 3, paragraphs 3 and 4, of the Kyoto Protocol and under the Clean Development Mechanism.
Open letter to environment ministers on the Effort Sharing and the LULUCF Regulations
We, the undersigned, 29 organizations from across Europe, call on your support to ensure that the EU delivers its commitments in the Paris Agreement by taking effective and ambitious action to limit global warming to 1.5°.
Joint Policy Brief: Why LULUCF cannot ensure that bioenergy reduces emissions
As part of work to produce a climate and energy package for 2030, the European Commission is currently reviewing the sustainability of all uses and sources of bioenergy for the period after 2020.1 The European Commission will also propose a new policy on how to include the land use, land use change and forestry (LULUCF) sector in the EU's…
Open letter to Members of the Development Committee of the European Parliament on the revision of the EU ETS
Dear Members of the European Parliament's Development Committee, We, the undersigned, representing 60 networks and organizations from 23 countries, call on you to adopt an ambitious opinion on the revision of the European Union Emission Trading System (EU ETS), that will reflect the importance of taking into account the perspective of most vulnerable countries to…
Rooting out the problem: preventing LULUCF from undermining the EU's 2030 target
The European Commission is expected to publish legislation on how to include the land use, land use change and forestry (LULUCF) sector into the EU's 2030 climate framework in the summer of 2016. Three options presented by the Commission on how to do this suggest various levels of integration with other sectors, from keeping LULUCF in a separate pillar, combining the sector with methane (CH4) and nitrous oxide (N20) agriculture emissions, or adding the sector into the Effort Sharing Decision (ESD).