Although the enlarged Emissions Trading System will impose a cost on emissions from buildings, the revenues it generates should be used to decarbonise European homes and to eradicate energy poverty. Some trailblazing projects showcase these possibilities.
The climate emergency, even if temperature rises are kept within the relatively manageable 1.5oC limit, will exact a heavy toll on vulnerable populations, especially with the increased frequency of extreme weather events. Climate and social justice can both be advanced by decarbonising our building stock and making buildings energy efficient, thereby alleviating the cost of energy bills, as well as by providing targeted support to vulnerable households.
Existing projects in EU countries (some of which are profiled below) highlight the enormous potential of innovative solutions to slash the emissions from our buildings and make them more resilient to extreme weather events. Such practices need to be urgently scaled up and replicated by channelling funding from the upcoming Emissions Trading System for buildings and road transport.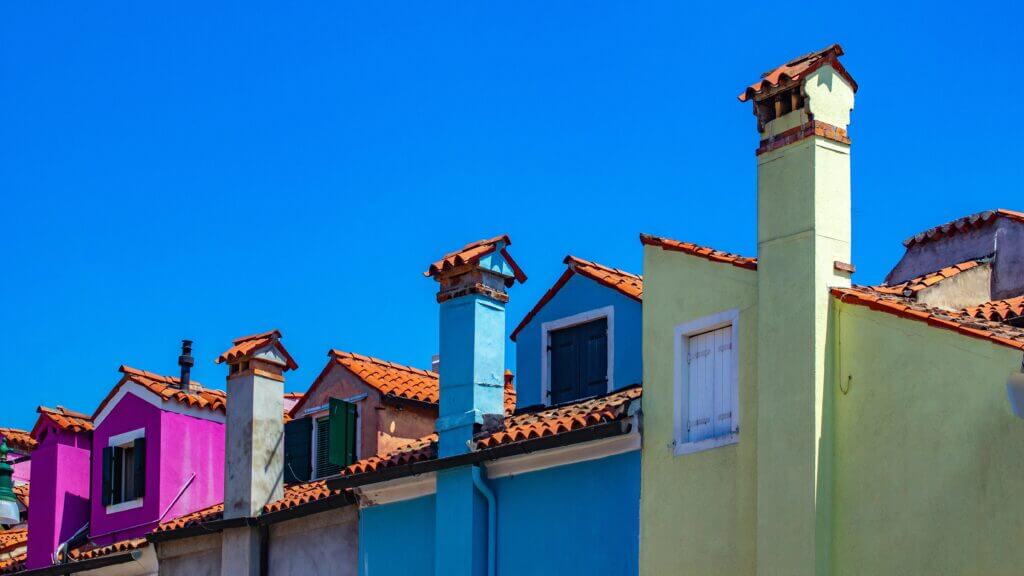 Leaky building stock
Commercial and residential buildings have an enormous carbon footprint, reaching 35% of energy-related greenhouse gas emissions in the EU in 2020. Heating, cooling and hot water gobble up 80% of the energy that households consume. Despite this, millions of Europeans live in energy poverty. In 2020, about 35 million EU citizens could not afford to warm their homes adequately. In addition to that, household energy prices have risen considerably since then, with average EU energy bills nearly doubling in 2022, putting even greater pressure on the wellbeing of EU residents.
However, energy bills can be brought under control and the rising levels of energy poverty reversed by installing renewable energy and enhancing the efficiency of our homes. As 75% of EU buildings are energy inefficient, this potential is huge but will require significant public investment, especially when it comes to poorer and vulnerable households.
In order to meet the 1.5°C goal, the EU needs to achieve a 67% decline in GHG emissions by 2030, and the building sector can make a major contribution towards this goal. Suggested practices are to prioritise deep renovations, which capture the full potential of a building to reduce its energy demand, and to double the annual rate of energy renovations.
Citizen-centred renovations
An Irish organisation, Energy Communities Tipperary Cooperative (ECTC), uses national funding to make communal buildings energy efficient. ECTC specialises in home insulation upgrades and retrofitting to help enhance the lives of Irish citizens. Between 2012 and 2019, ECTC managed to renovate 827 houses and 25 communal or commercial buildings in total. This resulted in energy savings of 8.8 GWh, which is equivalent to the household electricity consumption of 5,500 EU citizens.
Similar citizen-led renovation initiatives are being implemented in collaboration with Rescoop.eu, which is the European Federation of citizen energy cooperatives. The European Climate Foundation (ECF) is currently funding one of its projects, Citizen-Led Renovation (III), which aims to replicate renovation practices in the EU. These include sustainable cooling systems like heat pumps and community district heating. Furthermore, communities will receive training on sustainable renovation activities and will learn how to access EU funding opportunities.
Home improvements
'Passivistas – The House' project is another innovative idea for energy-efficient buildings. In 2015, it was implemented in Greece, which suffers from widespread energy poverty. An old single-family house in Athens was energy upgraded and renovated by the Hellenic Passive House Institute (HPHI), employing the concept of a 'positive energy home', i.e. a house which generates more energy than it consumes. In 2016, Passivistas claimed that this building was the first positive energy home in the Mediterranean region. It is used as an educational space for anyone interested in learning about limiting energy demand and costs.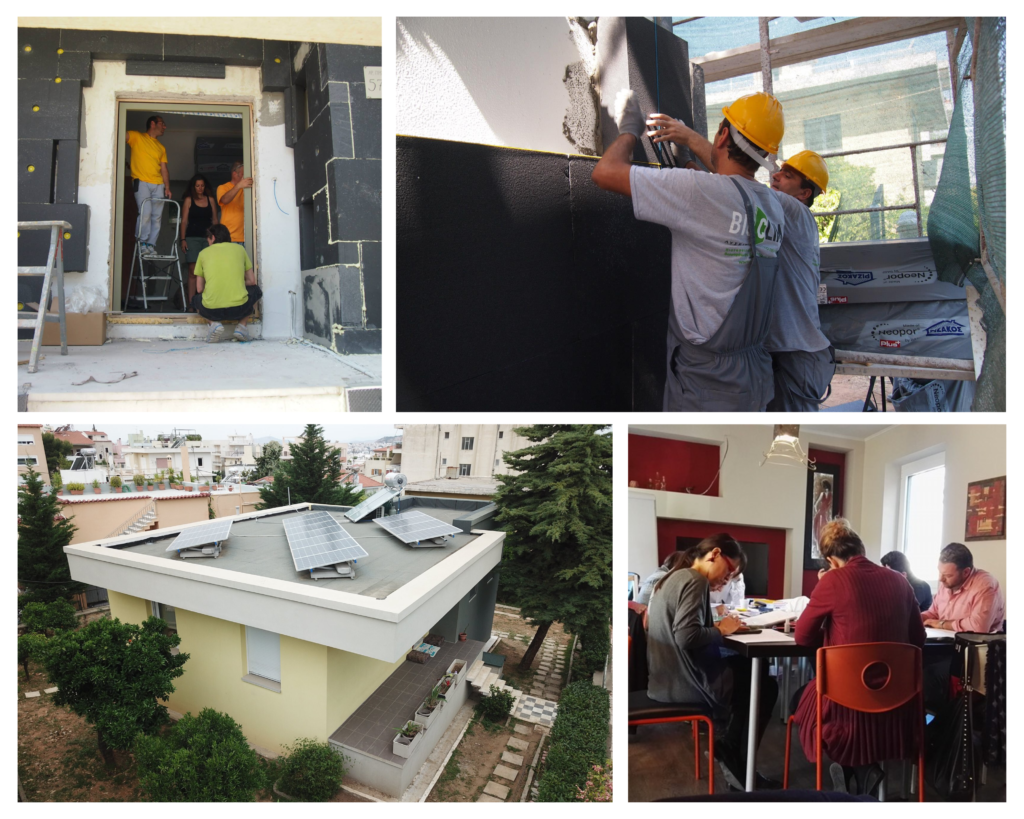 A second HPHI project, 'Passivistas: The Tavros', also focuses on the social justice dimension. A 1970s multi-storey building that was being used to house refugees, is today the home of eight families. Before the first apartment was renovated, it was almost uninhabitable. "It was difficult," recalls one of the residents. "At one point we were saved only by the electric blankets, otherwise, the bed sheets were wet [due to humidity]…In the summer, the bedroom was 33 to 34oC."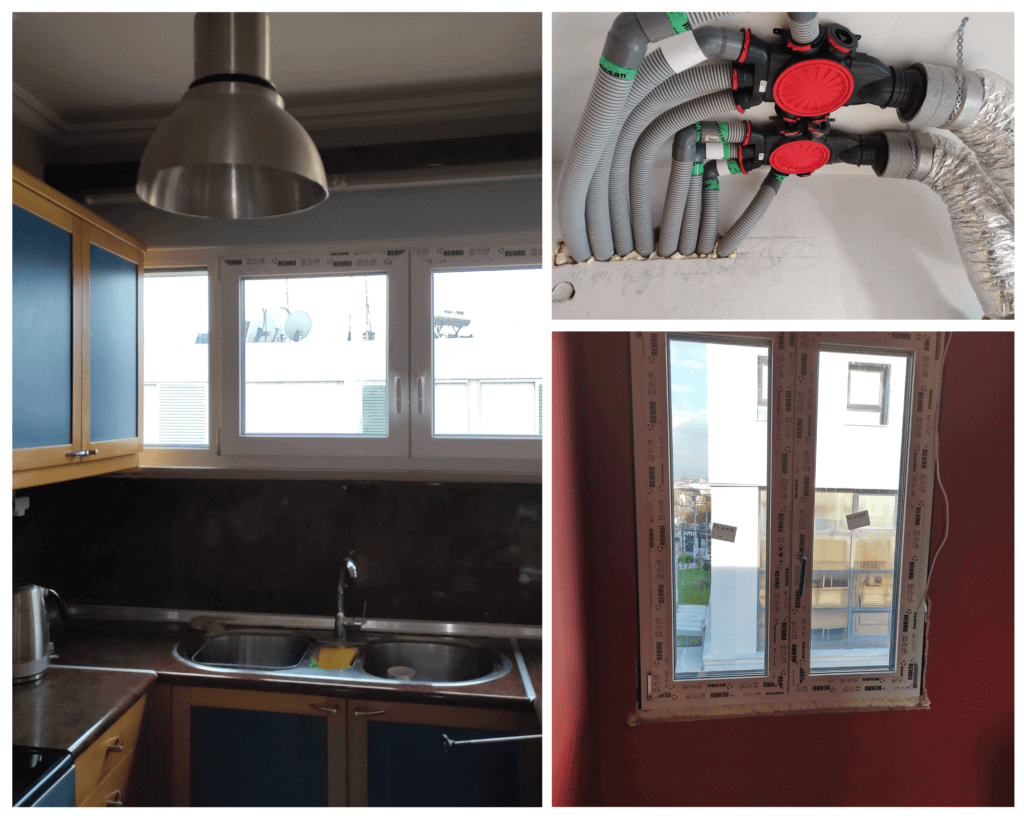 The rest of the apartments will be renovated by autumn and the developers expect the block of flats will become one of the most energy-efficient buildings in Greece. More specifically, the inside temperature will be 20-25oC, minimising heating and cooling demand by 90%. This will lead to a decline in CO2 emissions of almost 80%. Additionally, a small renewable energy plant will be set up on the premises that will produce more energy than the building consumes.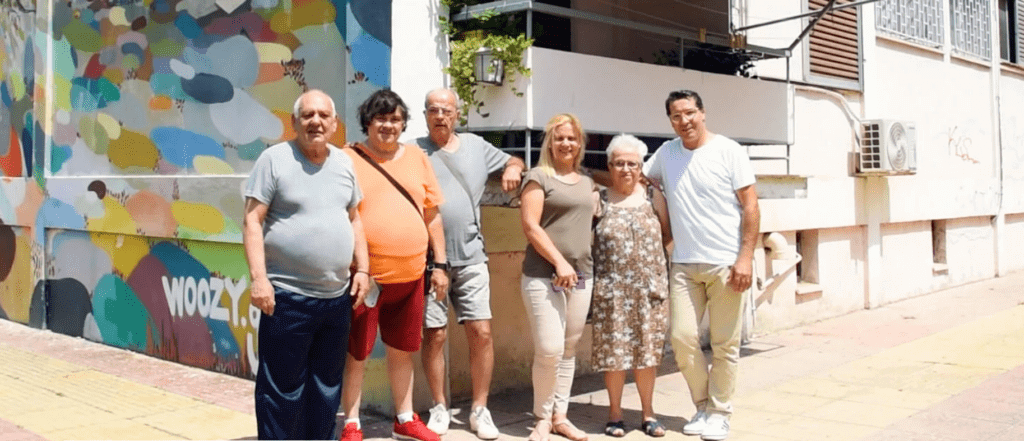 The programme, which is supported by Greenpeace Greece and the Moschato-Tavros municipality in Athens, is part of the RINNO Horizon 2020 project and will last for five years in total. The project partners hope that it will be an inspiring example for multifamily buildings seeking to decarbonise.
Passivistas: The Tavros project is also funded by citizens, through a crowdfunding campaign, and by private companies. However, despite the state subsidy programmes over the past decade, the founding members highlight that there is still a lack of flexible funding tools and other financial incentives for Greek citizens. This fundamental issue could potentially be resolved by EU funding opportunities for climate action.
Combating energy poverty
A major barrier to the implementation of energy-saving projects in the building sector is the lack of capital available to make the upfront investments. Without access to finance, even investments in energy savings which pay themselves back by lowering energy bills will simply not take place. This is where carbon pricing can offer a solution. For vulnerable and lower-income households, it should soon be possible to renovate their homes using financial support from EU member states funded by the revenues from the new Emissions Trading System for buildings and road transport (ETS2) that will be launched in 2027. Scaling up the innovative ideas mentioned above, and other sustainable solutions, would be a good example of putting a price on carbon pollution and using the proceeds to finance more climate action.
Although the new system will help accelerate decarbonisation in the EU, it raises numerous issues related to social justice and fairness, especially for poorer and vulnerable households. Unlike the existing ETS, which is set to hand out billions of free pollution permits, ETS2 will auction all its emissions allowances. It is logical to expect EU citizens to pay a fair share for the carbon pollution they cause, but letting heavy industry off the hook and allowing these companies to pollute for free creates an inherently unfair carbon market. The Social Climate Fund partly addresses this climate justice dimension, as about a quarter of the revenues from the ETS2 will be earmarked for the fund to safeguard vulnerable households and micro-enterprises.
The Social Climate Fund will mobilise up to €65 billion from 2026 to 2032 and provide financial support to different projects from 2027. Those investments will focus on the renovation of buildings, increase in energy efficiency, and the decarbonisation of cooling and heating in buildings. As a consequence, fossil heating will become less affordable than before and sustainable heating solutions, like the installation of a heat pump, will be favoured, thereby accelerating just energy transition.