Scroll down for French and Spanish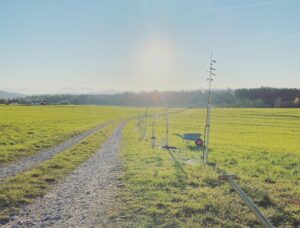 When I began to think about a suitable article to pen as my last contribution to this newsletter, the obvious choice was low carbon agriculture. This is of personal interest to me as I switch my focus to sustainable agriculture at my organic farm just outside Salzburg, Austria. We are in the process of transforming a conventional farm into a fully organic-farm run according to permaculture principles. While I will always be a climate activist at heart, I am excited to get my hands dirty and experiment on the ground with low carbon techniques so as to add my own contribution to the agro climate dilemma.
What are the problems with agricultural emissions?
It's well documented that agriculture is one of the highest GHG emitting sectors on the planet, and some of the reasons for that I have scratched a list below. It is in no way definitive:
By far the largest part of agricultural emissions come from the production of meat or milk. In particular red meat (beef) – that generates enteric methane – a highly potent greenhouse gas that is up to 84 times more harmful than CO2.
Changes we make to land to create grazing for animals or arable cropping by deforesting existing land has drastic consequences.
Many off-farm activities are responsible for increasing agriculture's carbon emissions, most notably fertilizer productions and the nitrous oxide emissions related.
And finally on-farm activities that require large amounts of energy (from fossil fuel sources), for example with irrigation systems or heating of greenhouses.
What can be done?
EAT LESS MEAT! ESPECIALLY RED MEAT
It is incredibly difficult to reduce emissions within the agricultural sector and it is a topic that has been challenging many in Europe and beyond to come up with solutions for years. The hard reality of the situation is that the sector will struggle to achieve major cuts as long as industrial style farming is encouraged by the consumption models it supports. And this will only end when people in developed (and emerging) economies realise that the current demand/supply system on food in the long term is unsustainable and needs to change. Take for example a recent report on how soy is grown for chicken feed for many UK supermarkets and McDonalds on deforested land in Brazil. These are only a handful of the mal-practices that have been uncovered, and for chicken production no less; if we add cows into this equation the problem is multiplied to uncountable levels.
Studies have found that if the meat eating public around the world would reduce red meat from their diet, there would be significant reduction in emissions. Eating red meat only once a week could equal a 58% reduction in agriculture GHGs globally. This is off course easier said than done, this is a lifestyle choice that so far the mass general public have not made and are also not being encouraged widely enough to make.
SHIFT ECONOMIC INDICATORS AWAY FROM HIGH PROTEIN DIETS
The developed world can no longer promote an over-consuming, meat-intensive protein diet and still think we can reach our climate goals. Western affluence and the associated eating behaviours have influenced emerging and developing societies that aspire to eat in the same way, increasing obesity and heart disease along the way. Is it any wonder why so many are scared of pandemics now and in the future? The overall unhealthy lifestyle many have set as our indicator for success decreases our chances of survival in the long run.
CUT OUT FERTILIZERS
One of the largest sources of emissions coming downstream in agriculture is the fertilizer production. This practice of using fertiliser to power the future growth in our farming sector is quickly becoming outdated as societies realise the long-term productivity damage mono-cropping and the corresponding chemical infused soil cycles have each year. There are several up and coming ideas that help to address this issue, like for example nitrogen fixing bacteria that can dramatically reduce the need for fertilizers. However as is the case in so many areas of climate action, this poses a business threat to incumbents and so the path to market is often fraught with challenges.
MORE PARTICIPATION IN AGROECOLOGY
As the limits on our natural systems are ever more stretched agriculturalist must look to the future with an open mind.We need a new low carbon sustainable agricultural revolution supported by government programmes and people from all walks of life involved, decentralised to small retained, better managed holdings with healthy biodiversity that can adapt better to the changing climate. And finally, as this farming becomes less impactful to the environment, consumers also need to be aware of the real cost of food; we need to find a way to price it accordingly and not continue to subsidise bad practice out of habit. In Europe it is hugely important to get the common agricultural policy more aligned to agroecology for the years ahead.
CLEAN ENERGY ON FARM
While it would be extremely difficult to power a farm 100% without the use of fossil fuels today, it shouldn't mean it's not our goal for tomorrow. If there are plans to power aircraft with hydrogen fuel-cells in the future, surely someone can do the same with a tractor? Anything is possible, but first we must tackle the things we can do in the short term to reduce emissions on the farm, for example with renewable energy to power irrigation systems or heat the greenhouse. This is all within reach but must be incentivized rapidly. Another reason why the EU's new Common Agricultural Policy is out of step with the recently proposed increased climate target.
NEGATIVELY SPEAKING
Where do "negative emissions" fit into agriculture? For the purpose of this article I don't want to get into this rather complicated and certainly unresolved debate around the pros and cons of Negative Emissions or Carbon Dioxide Removals (CDR). But essentially the term refers to removing carbon from the atmosphere and using various techniques or nature-based solutions to do it. Many place their hopes in sophisticated technology that actively removes the carbon from the atmosphere and stores it underground and elsewhere. If these would work on a grand enough scale to deliver the reductions needed that would be an interesting consideration. However, the deployment on such a large scale will be costly and many question how companies will monetise these practices, without having to rely on massive offset programmes to substitute pollution elsewhere. (If you would like to find out more I suggest you read my colleague Wijnand's article here for more insight.)
However, as I am enthusiastic to reference a few examples that I myself would possibly endeavour to pursue, please indulge me. First of all, on our farm we're tremendously proud to already have completed stage one of a 200 tree planting programme. Last week, we finished planting the first 90 trees and we have plans for an additional 120 more next year. These are apples and pears, with additional nut trees in the future which provide an economic incentive. But it is not without consideration of time and effort. Will this be extra work to manage, for sure. Is there more responsibility to maintain than say grassland, 100%… but will this sequester carbon while providing yummy fruit for generations to come – absolutely! Not everyone in the farming world thinks like us and therefore the motivation to switch and grow trees (carbon sinks) needs to be there.
Most importantly in the short term society needs to find ways of protecting forests and woodlands that are already standing and not sacrifice them to for example the soybean producers as discussed above.
KEEP IT IN THE SOIL
Degraded lands could provide a huge potential for increased carbon sequester in the soil. Better management of these lands as well as in pasture land regeneration could help tackle agriculture's carbon footprint.
There are also natural additives to the soil that date back hundreds of years but have only been rediscovered, one of which is the example of Biochar. Added to soil Biochar can help actively increase the soil carbon content. It has the additional benefit of improving the soil quality, leading to improved yields, and also soil moisture retention which is important as climate change increases the risk drought in many parts of the world.
For a deep dive on how to tackle agriculture emissions and why offsetting is not the desirable solution, please read the following publication, by CMW and others.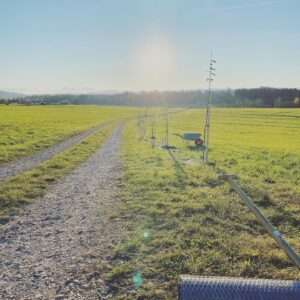 Quand j'ai commencé à réfléchir à un sujet d'article pertinent pour ma dernière contribution à cette newsletter, celui de l'agriculture bas carbone m'a semblé évident. Ce sujet m'intéresse personnellement puisque j'ai converti ma ferme bio, située à quelques pas de Salzburg en Autriche, à l'agriculture durable. Nous sommes en passe de transformer une ferme conventionnelle en une ferme bio gérée selon les principes de la permaculture. Si dans mon cœur, je resterai toujours un activiste du climat, je suis néanmoins impatient de me salir les mains et d'agir sur le terrain, en employant des techniques sobres en carbone, afin d'apporter ma contribution au dilemme climatique de l'agriculture.
Quels sont les problèmes des émissions de carbone issues de l'agriculture ?
Cela a été largement prouvé : l'agriculture est l'un des secteurs qui émet le plus de GES sur la planète; j'ai dressé une liste des raisons qui expliquent cela ci-dessous. Cette liste n'est absolument pas exhaustive :
La plus grande partie des émissions de carbone de l'agriculture est de loin liée à la production de viande et de lait. La production de viande rouge, tout particulièrement le bœuf, génère du méthane entérique, un gaz à effet de serre très puissant, qui est jusqu'à 84 fois plus toxique que le CO2.
La transformation de terres en pâtures pour les animaux ou en terres arables pour les cultures via le déboisement de terres existantes a des conséquences désastreuses.
Beaucoup d'activités extra-agricoles sont responsables de l'augmentation des émissions de carbone de l'agriculture, surtout la fabrication d'engrais et les émissions de protoxyde d'azote qui y sont liées.
Enfin, certaines activités au sein des exploitations agricoles nécessitent de grandes quantités d'énergie (produite par des combustibles fossiles), comme par exemple l'alimentation des systèmes d'irrigation ou le chauffage des serres.
Que peut-on faire ?
MANGER MOINS DE VIANDE ! SURTOUT MOINS DE VIANDE ROUGE
Il est incroyablement difficile de réduire les émissions du secteur agricole et c'est une question qui, depuis des années, mobilise de nombreuses personnes en Europe et au-delà, dans l'espoir de trouver des solutions. La dure réalité de la situation, c'est que le secteur aura de grandes difficultés à atteindre des réductions importantes, tant qu'une agriculture de type industrielle sera encouragée par les modèles de consommation qu'elle soutient. Et cela pourra se terminer seulement quand les habitants des pays développés (et émergents) réaliseront que le système alimentaire actuel basé sur l'offre et la demande n'est pas soutenable à long terme et qu'il doit changer.  Prenons l'exemple d'un rapport récent qui détaille la façon dont le soja est cultivé sur des terres brésiliennes déboisées, afin de nourrir les poulets qui remplissent les rayons de nombreux supermarchés et McDonalds britanniques. Nous ne parlons ici que d'une poignée de mauvaises pratiques qui ont été révélées, et uniquement dans la filière du poulet; si nous ajoutons les vaches à l'équation, le problème prend des proportions incommensurables.
Des études ont démontré que si les citoyens carnivores à travers le monde diminuaient leur consommation de viande rouge, il y aurait une réduction significative des émissions : manger de la viande rouge une fois par semaine uniquement pourrait mener à une réduction de 58% des émissions de gaz à effet de serre dans le secteur agricole mondial. C'est évidemment plus facile à dire qu'à faire; c'est un choix de vie que le grand public n'a jusqu'à présent pas adopté et qui n'est pas assez largement encouragé.
DÉTOURNER LES INDICATEURS ÉCONOMIQUES DES RÉGIMES À HAUTE TENEUR EN PROTÉINES
Le monde développé ne peut plus promouvoir un régime de surconsommation de protéines, à forte teneur en protéines animales et continuer à penser qu'il est possible d'atteindre nos objectifs climatiques. La richesse occidentale et les comportements alimentaires qui y sont associés ont influencé les sociétés émergentes et en développement qui aspirent à manger de la même manière, augmentant dans le même temps les cas d'obésité et les maladies cardiaques. Faut-il vraiment s'étonner que tant de personnes aient peur des pandémies d'aujourd'hui et de celles à venir ? Le mode de vie malsain que beaucoup ont choisi comme indicateur de réussite diminue nos chances de survie à long terme.
SUPPRIMER LE RECOURS AUX ENGRAIS
Une des plus grandes sources d'émissions en aval de l'agriculture est la fabracation d'engrais. Cette pratique visant à utiliser des engrais pour booster la croissance future de notre secteur agricole devient de plus en plus obsolète car les sociétés se rendent compte des dommages à long terme que la monoculture et les sols imprégnés de produits chimiques causent chaque année à la productivité. Plusieurs idées ont vu le jour pour résoudre ce problème, comme par exemple les bactéries qui fixent le nitrogène, qui pourraient considérablement réduire le besoin de recourir aux engrais. Néanmoins, comme c'est le cas dans beaucoup de domaines de la lutte contre les changements climatiques, cette idée représente une menace commerciale pour les entreprises en place et le chemin vers la mise sur le marché d'alternatives est donc souvent semé d'embûches. Pour découvrir une autre idée sympa, jetez un œil à WT Xtra et aux chips anglais !
PLUS DE PARTICIPATION A L'AGROECOLOGIE
Comme les limites de nos systèmes naturels sont de plus en plus étendues, les agriculteurs doivent envisager l'avenir avec un esprit ouvert. Nous avons besoin d'une nouvelle révolution agricole durable, sobre en carbone, et soutenue par des programmes gouvernementaux et des gens de tous horizons, décentralisée vers de petites exploitations, qui seraient mieux gérées, et avec une biodiversité saine et capable de mieux s'adapter aux changements climatiques.  Et enfin, comme ce type d'agriculture a moins d'effets néfastes sur l'environnement, les consommateurs doivent être informés du véritable coût de la nourriture; nous devons trouver un moyen de lui donner un juste prix et d'arrêter de subsidier de mauvaises pratiques, simplement par habitude. En Europe, il est extrêmement important, pour les années à venir, d'aligner la politique agricole commune à l'agroécologie.
DE L'ENERGIE PROPRE DANS LES FERMES
Il est vrai qu'aujourd'hui il serait extrêmement difficile d'alimenter une ferme en énergie à 100% sans recourir aux combustibles fossiles, mais cela ne veut pas dire que ce n'est pas notre but pour demain. Si on envisage de faire voler des avions grâce à des piles à combustible à hydrogène, il est certainement possible de faire la même chose avec un tracteur, non ? Tout est possible, mais d'abord nous devons nous occuper des choses réalisables à court terme pour réduire les émissions de l'agriculture, par exemple en ayant recours aux énergies renouvelables pour alimenter les systèmes d'irrigation ou chauffer les serres. Tout cela est à notre portée mais doit être encouragé rapidement ; voilà donc une autre raison pour laquelle la nouvelle politique agricole commune de l'UE est en décalage avec l'objectif climatique renforcé récemment proposé.
PARLONS NEGATIVEMENT
Quelle est la place des "émissions négatives" dans le secteur de l'agriculture ? Le but de cet article n'est pas d'entamer ce débat plutôt compliqué et certainement non abouti au sujet des avantages et inconvénients des Émissions négatives ou de l'Elimination du dioxyde de carbone (CDR). Globalement, le terme renvoie à l'élimination de carbone de l'atmosphère et, pour ce faire, à l'utilisation de différentes techniques ou solutions s'appuyant sur la nature. De nombreuses personnes placent leurs espoirs dans des technologies sophistiquées qui éliminent activement le carbone de l'atmosphère et le stockent sous les sols et ailleurs. Si ces solutions fonctionnaient à une échelle assez grande pour garantir les réductions nécessaires, il serait intéressant d'y réfléchir. Toutefois, déployer ces technologies à une très large échelle serait coûteux et nous sommes nombreux à nous demander comment les entreprises pourraient financer ces pratiques sans avoir à dépendre de programmes de compensation massifs pour remplacer la pollution ailleurs. (Si vous désirez en apprendre plus sur ce sujet, je vous conseille de lire l'article de mon collègue Wijnand, disponible via ce lien.)
Néanmoins, comme je suis enthousiaste à l'idée de mentionner quelques exemples d'actions que je pourrais moi-même entreprendre, permettez-moi de le faire. Tout d'abord, nous sommes extrêmement fiers d'avoir déjà mené à bien, dans notre ferme, la première étape de notre programme de plantation de 200 arbres. La semaine dernière, nous avons terminé de planter les 90 premiers arbres et nous projetons d'en planter 120 de plus l'année prochaine. Il s'agit de pommiers et de poiriers, et des noyers les rejoindront dans le futur, ce qui nous apporte un petit plus financier. Cela nous a bien sûr demandé du temps et des efforts. Ces arbres nous donneront-t-ils plus de travail ? Certainement. Est-ce plus compliqué que d'entretenir, par exemple, des prairies ? Oui, à 100%. Mais ces arbres vont-ils séquestrer du carbone tout en offrant de délicieux fruits pour les générations futures – absolument ! Tous les acteurs du monde agricole ne pensent pas comme nous; c'est pourquoi la motivation d'entamer une transition et de planter des arbres (qui sont des puits de carbone) doit être présente.
Mais surtout, la société doit trouver, à court terme, les moyens de protéger les forêts et les régions boisées qui sont encore debout et d'éviter de les sacrifier aux producteurs de soja, par exemple, comme discuté plus haut.
GARDONS-LE DANS LES SOLS
Les terres dégradées pourraient offrir un énorme potentiel pour accroître la séquestration du carbone dans le sol. Une meilleure gestion de ces terres, ainsi que la régénération des pâturages, pourraient contribuer à réduire l'empreinte carbone de l'agriculture.
Il existe aussi des additifs naturels pour les sols, qui sont connus depuis des centaines d'années, mais qui viennent seulement d'être redécouverts, comme par exemple le Biochar. Ajouté au sol, le Biochar peut aider à augmenter activement la teneur en carbone du sol. Il présente l'avantage supplémentaire d'améliorer la qualité du sol, ce qui se traduit par de meilleurs rendements, ainsi qu'une meilleure rétention d'humidité par les sols, ce qui est important dans la mesure où les changements climatiques augmentent les risques de sécheresse dans de nombreuses régions du monde.
Pour davantage de détails sur les façons de réduire les émissions de carbone de l'agriculture, n'hésitez pas à lire la publication suivante, rédigée par CMW et d'autres.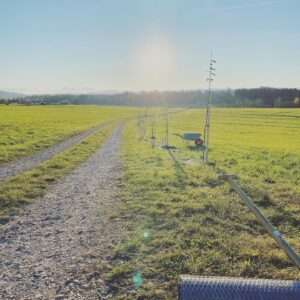 Cuando empecé a pensar en qué artículo podría redactar para mi última colaboración con este boletín informativo me pareció que el tema de la agricultura baja en carbono era la opción obvia. Se trata de un tema que me interesa personalmente porque tengo una granja ecológica en las afueras de Salzburgo (Austria) que ha hecho que me concentre en la agricultura sostenible. Actualmente estamos llevando a cabo el proceso de transformación de una granja tradicional en una ecológica de acuerdo con los principios de la permacultura. Si bien siempre me seguiré sintiendo un activista climático, me entusiasma la idea de ponerme manos a la obra y probar directamente, sobre el terreno, técnicas de bajas emisiones de carbono para contribuir personalmente de algún modo a resolver el problema de la agricultura y el clima.
¿Cuáles son los problemas de las emisiones generadas por la agricultura?
Está bien documentado que la agricultura es uno de los sectores con las emisiones más elevadas de GEI en el planeta; a continuación enumero algunos de los motivos en esta lista que no es definitiva:
La mayor parte de las emisiones generadas por la agricultura procede de la producción de carne o leche. En particular de la carne roja (vacuno), que genera metano entérico, un gas de efecto invernadero muy potente que es hasta 84 veces más perjudicial que el CO2.
Los cambios que generamos en las tierras con la finalidad de crear pasto para animales o cultivos agrícolas a través de la deforestación tienen consecuencias dramáticas.
Muchas actividades no agrarias, pero relacionadas con el sector, son responsables del aumento de las emisiones de carbono de la agricultura, en particular la producción de fertilizantes y las emisiones de óxido nitroso derivadas.
Además, se deben tener en cuenta las actividades agrarias que requieren grandes cantidades de energía (procedente de combustibles fósiles), como los sistemas de riego o los de calefacción de los invernaderos.
¿Qué se puede hacer?
¡COMER MENOS CARNE! EN PARTICULAR, CARNE ROJA
Es muy difícil reducir las emisiones del sector agrícola; esto es algo sobre lo que muchos en Europa y en otras partes del mundo llevan años reflexionando para tratar de encontrar soluciones. La dura realidad de la situación es que el sector tendrá dificultades para lograr grandes reducciones mientras los modelos de consumo sigan fomentando el estilo industrial de producción agrícola. Esto solo acabará cuando la población de los países desarrollados (y emergentes) se dé cuenta de que el actual sistema de oferta y demanda de alimentos no es sostenible a largo plazo y que debe cambiar. Pongamos como ejemplo un informe reciente sobre el cultivo de soja en tierras deforestadas de Brasil para la producción de pienso para pollos destinados a McDonalds y muchos supermercados del Reino Unido. Estas son solo algunas de las malas prácticas que se han destapado, y se relacionan con la cría de pollos. Si incluimos al ganado vacuno, el problema crece de un modo que es imposible cuantificar.
Algunos estudios han concluido que si las personas que consumen carne roja redujesen la cantidad de dicha carne en su dieta habría una disminución importante de emisiones: comer carne roja solo una vez a la semana supondría una reducción del 58 % en GEI derivados de la agricultura en todo el mundo. Por supuesto, esto es más fácil decirlo que hacerlo; se trata de elegir un estilo de vida que el público en general no ha adoptado y que no se fomenta lo suficiente.
LLEVAR LOS INDICADORES ECONÓMICOS LEJOS DE LAS DIETAS RICAS EN PROTEÍNAS
El mundo desarrollado no puede seguir fomentando las dietas con un consumo excesivo de proteínas y carnes y pretender alcanzar, al mismo tiempo, sus objetivos climáticos. La prosperidad del mundo occidental y sus conductas alimentarias han influido sobre las sociedades con economías emergentes y en desarrollo, que aspiran a alimentarse del mismo modo, lo que además está incrementando las tasas de obesidad y enfermedades cardiovasculares. No es, por tanto, de extrañar que haya tanta gente preocupada por las pandemias actuales y las del futuro. El estilo de vida poco saludable que muchos han establecido como un indicador de éxito disminuye nuestras posibilidades de supervivencia a largo plazo.
REDUCIR LA PRODUCCIÓN DE FERTILIZANTES
La producción de fertilizantes es una de las principales fuentes de emisiones aguas abajo en el sector agrícola. El uso de fertilizantes para impulsar el crecimiento futuro en el sector agrario está disminuyendo rápidamente a medida que las sociedades se dan cuenta de los daños a largo plazo que ocasionan todos los años los monocultivos y los correspondientes ciclos del suelo determinados por sustancias químicas. Existen diversas ideas para tratar de solucionar este problema, como el uso de bacterias fijadoras de nitrógeno, que pueden reducir drásticamente la necesidad de fertilizantes. No obstante, como ocurre en tantas áreas de la acción climática, esto supone una amenaza comercial para las empresas, por lo que el camino que las llevaría al mercado está repleto de obstáculos.
MÁS PARTICIPACIÓN EN LA AGRICULTURA ECOLÓGICA
Puesto que los sistemas naturales están cada vez bajo mayor presión, los agrónomos deben encarar el futuro con una mentalidad abierta. Necesitamos una nueva revolución agrícola que dé como resultado un sector sostenible y bajo en emisiones de carbono, respaldado por programas públicos y con la participación de personas de distintos ámbitos, descentralizado a través de explotaciones más pequeñas y mejor gestionadas con una diversidad biológica saludable y que puedan adaptarse mejor a un clima en transformación. Por último, puesto que este tipo de práctica agraria es menos perjudicial para el medio ambiente, los consumidores también deben ser conscientes del coste real de los alimentos; debemos encontrar la manera de cobrar por ellos un precio que se ajuste a ese coste y dejar de subsidiar malas prácticas por costumbre. En Europa es muy importante armonizar la política agraria común con las prácticas agrícolas ecológicas en los próximos años.
ENERGÍA LIMPIA EN LA GRANJA
A día de hoy sería extremadamente difícil que una granja obtuviese la totalidad de la energía que necesita de fuentes distintas a las de combustibles fósiles, pero eso no significa que no pueda ser nuestro objetivo para el futuro. Si existen planes para el uso de pilas de combustible de hidrógeno en aviones, ¿no es posible que se pueda hacer lo mismo para un tractor? Todo es posible, pero primero debemos abordar lo que podemos hacer a corto plazo para reducir las emisiones en la granja; por ejemplo, usar energía renovable para los sistemas de riego o de calefacción del invernadero. Todo esto es factible y debe fomentarse pronto. Otro motivo por el que la nueva Política agrícola común de la UE contradice el objetivo climático más alto que se ha propuesto recientemente.
LENGUAJE NEGATIVO
¿Qué sucede con las «emisiones negativas» en la agricultura? Para los fines de este artículo, no voy a entrar en el debate, complicado e inconcluso, de las ventajas y desventajas de las emisiones negativas o la absorción de dióxido de carbono. Sí diré que el término se refiere a la eliminación de carbono de la atmósfera mediante el uso de diversas técnicas o soluciones basadas en la naturaleza. Muchas personas confían en tecnologías sofisticadas que eliminan de forma activa el carbono de la atmósfera y lo almacenan en depósitos subterráneos y otros lugares. Estas tecnologías serían interesantes si funcionasen a una escala suficientemente grande para lograr las reducciones necesarias. Sin embargo, su funcionamiento a gran escala sería costoso y muchos se preguntan cómo monetizarían las empresas esas prácticas sin tener que depender de grandes programas de compensación para sustituir la contaminación generada en otros lugares. (Recomiendo el  artículo de mi compañero Wijnand para quien desee más información sobre este tema).
No obstante, quiero comentar algunos ejemplos que quizás yo mismo ponga en práctica. En primer lugar, nos sentimos muy orgullosos de haber completado ya en nuestra granja la primera etapa de un programa para plantar 200 árboles. La semana pasada terminamos de plantar los primeros 90 árboles y tenemos previsto plantar otros 120 el próximo año. Son manzanos y perales y en el futuro habrá también árboles de frutos de cáscara, que ofrecen un incentivo económico. Todo esto conlleva tiempo y esfuerzo. Sin duda, los árboles supondrán más trabajo. Es más difícil que mantener solo praderas, pero permitirá absorber carbono y al mismo tiempo proporcionará fruta a las próximas generaciones. No todo el mundo en el sector agrario piensa como nosotros, por lo que es necesario ofrecer incentivos para la plantación de árboles (sumideros de carbono).
Más importante aún, a corto plazo la sociedad necesita encontrar formas de proteger los bosques que ya existen y no sacrificarlos para, por ejemplo, producir soja como hemos comentado antes.
GUARDARLO EN EL SUELO
Las tierras degradadas tienen un enorme potencial para una mayor absorción de carbono en el suelo. Una mejor gestión de estas tierras y la regeneración de las tierras de pastoreo podría ayudar a abordar el problema de la huella de carbono de la agricultura.
También hay aditivos naturales para los suelos que se usaban hace cientos de años y que se acaban de redescubrir, por ejemplo el carbón ecológico, que al añadirse al suelo aumenta su contenido de carbono. Además, permite mejorar la calidad del suelo, lo que da como resultado cosechas más productivas, y también aumenta la retención de la humedad del suelo, algo importante a medida que el cambio climático incrementa el riesgo de sequías en muchas partes del mundo.
En esta publicación de CMW y otros se ofrece información más exhaustiva sobre cómo abordar el problema de las emisiones del sector agrícola y por qué los mecanismos de compensación no son una buena solución