Scroll down for French and Spanish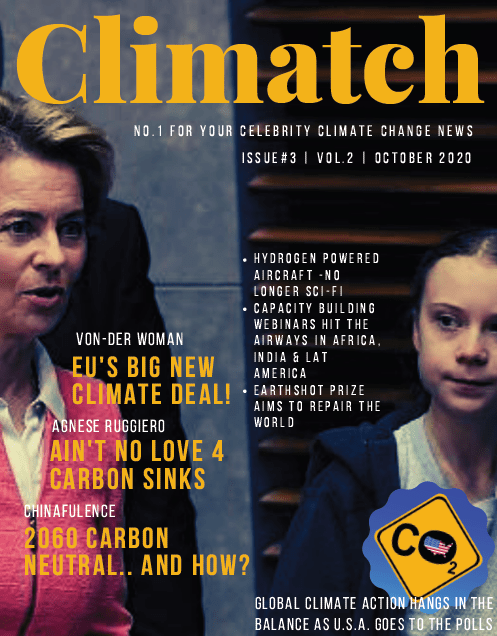 Interview with Agnese Ruggiero
In a 'normal' year last month's big climate announcements by Europe and China would have been a major international talking point, sadly this year is nothing but normal!
First, the EU Commission during the State of the Union speech set out a plan to raise the block's 2030 GHG reduction target to overall 55% below 1990 levels. If that wasn't significant enough, China (a little unexpectedly, and somewhat overshadowed by the Covid pandemic) followed by telling the world that it was planning to take the country carbon neutral by 2060! These announcements were made in the year that UNFCCC parties were supposed to increase their Nationally Determined Contributions at the now postponed COP26 in Glasgow. So while the news out of Europe was heavily anticipated, the new commitment from China certainly was not. This could be interpreted as China's desire to increase its influence internationally by using climate action as one of the vectors.
Is this a tipping point moment where major emitters are finally going to act on climate change? One thing these announcements do, is to show that geopolitically the EU and China (for the sake of the climate no less) would relish a Biden victory to spur the collective effort. Simply put, four more years of Trump would be an unthinkable outcome for the climate!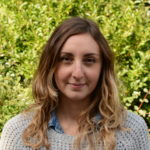 So in light of these developments WT! spoke with Agnese Ruggiero, policy officer at Carbon Market Watch to get the lowdown on what just happened in Europe, and what this might mean for future international climate diplomacy.
What are some of the most noteworthy take-aways from the EU's new climate plan?
The von der Leyen Commission wants to go down in history for its efforts to tackle climate change and increasing the EU 2030 target from 40% to 55%. However, it does not seem to want to fully listen to science or follow the UN principles of equity. In order to do its fair share of global climate action to keep the Paris goal in reach, the EU should aim to reduce its emissions by 65% by 2030.
To achieve a 55% reduction in greenhouse gas emissions, the new climate plan relies mostly on a few key elements: more carbon sinks from land, an expanded Emissions Trading System (EU ETS) and carbon border adjustment -ie making imports of high carbon products into the EU pricier – that protects industry during the green transition (and brings them on board).
On the first point: more reliance on carbon sinks for the land and forestry sector does not look good. It means allowing the inclusion of CO2 removals from the land use sector like forests, cropland and grassland, which is not the case under the current climate framework. Besides resulting in accounting trickery, this practice risks to water down the effectiveness of this target. Indeed, initial calculations show that including carbon sinks would result in an effective CO2 reduction of roughly 52% instead of 55%.
Is the Green Deal for Europe the same as this new climate plan?
Not exactly. With the EU Green Deal, the EU committed to reaching climate neutrality by 2050 and presented a set of policy initiatives it would implement to get there. This climate plan revises the 2030 emission reduction target and is one of the initiatives stemming from the Green Deal. It is a necessary step if Europe wants to seriously achieve climate neutrality by 2050. As the Commission also admitted in the communication earlier this month, with the current climate framework, the EU would get to a 60% reduction by 2050. This plan increases the pace and brings the EU a little closer to achieving climate neutrality by 2050.
How will this new climate plan help a green recovery?
The commitment to reaching a higher climate target provides a strong signal for public and private investments. More resources will be made available for climate action and will drive a green economic recovery. For this to be successful though, it's essential that member states also dedicate the necessary resources to the green transition in the national recovery and resilience plans.
What impact will this new plan have on the EU's Emissions Trading System?
The European Commission's communication accompanying the impact assessment highlights the need to revise the EU ETS in light of an increased 2030 target. The idea of reviewing the legislation to make it more effective – for example by increasing the pace at which the cap reduces every year – is definitely good. However, implementation of the plan could result in an expansion of ETS to sectors not currently included, such as road transport and buildings, and we are very skeptical about that, but we do welcome shipping's inclusion. This risks having a very small impact on emissions from these sectors while it could undermine existing legislation such as the effort sharing regulation (ESR).
Are EU member states on board or able/willing to deliver the increased ambition?
There's broad support for the Commission's proposal, and some countries namely Sweden, Finland and Denmark are vocal supporters of a higher, 60-65% reduction goal. To deliver it will certainly require a huge collaborative effort. On the day of the announcement of the new 2030 climate target plan, the Commission also published its EU-wide assessment of National Energy and Climate Plans. I looked at it. It states that "the EU is on track to surpass its current 2030 greenhouse gas emissions reduction target of 40%" by 1%. So, for now, we can expect a total reduction of 41% by 2030 – a long way to go to 55% or 60%.
If you combine this with the fact that the EU ETS is meant to play a greater role in the new plan, it likely indicates that not all member states are keen on this increased ambition. The new target will be agreed this autumn. But the real work for legislators starts next summer as the whole EU climate and energy framework will need to be overhauled. We shall see how this all plays out.
By setting a new climate target for Europe by 2030, the EU is essentially signaling a future increase in its international climate commitment (NDC) under the Paris agreement. Do you think this strengthens Europe's climate leadership?
The EU is trying to strengthen its climate leadership. The EU Green Deal was a bold announcement as it set the EU on the objective of reaching climate neutrality by 2050. It was a big pledge and now the EU Commission is putting weight behind it, with the Climate Law, the new 2030 target and the carbon border adjustment measure (whatever form that will take). The crucial question is however: are member states willing to carry the same leadership? Otherwise, it is only a glossy cover without substance and the world will see right through it.
Geo-politically speaking, do you think this announcement is (as some are speculating) an early move towards (hopefully) the new Biden administration in the US, and China to re-evaluate their own targets in 2021 before the next COP?
It could be. This Commission is trying to be the "geopolitical" Commission. It was certainly followed by China's announcement of its intention to become carbon neutral by 2060, even though details on implementation are still missing. Hopefully both announcements will also help encourage more ambitious climate action in the US regardless who will make up the new administration.
Entretien avec Agnese Ruggiero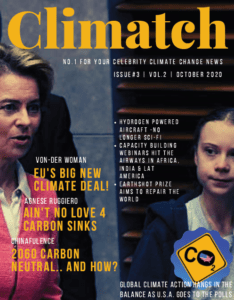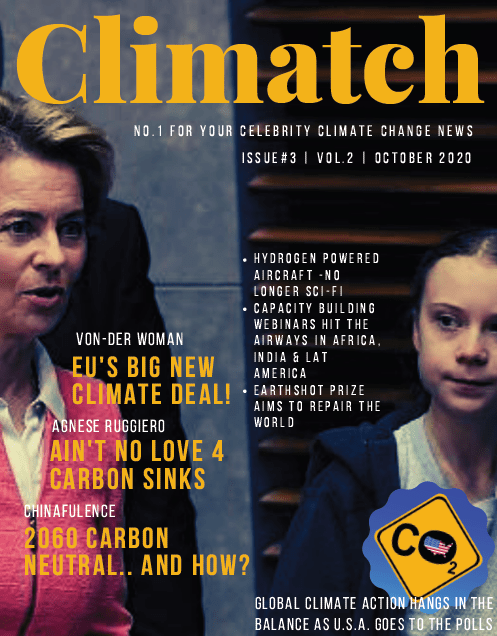 Si nous vivions une année "normale", les grandes annonces sur le climat de la part de l'Europe et de la Chine le mois dernier auraient constitué un sujet majeur de discussion internationale. Hélas, cette année est tout, sauf normale !
Tout d'abord, la Commission européenne a présenté, à l'occasion de son discours sur l'état de l'Union, un plan révisant à la hausse l'objectif de réduction des GES de l'Union pour 2030 ; le nouveau niveau global de réduction proposé est de 55% d'ici à 2030 par rapport aux niveaux de 1990. Comme si cela n'était pas assez spectaculaire, la Chine (dans une annonce quelque peu improvisée et éclipsée par la pandémie Covid) a emboîté le pas en annonçant au monde qu'elle prévoyait d'atteindre la neutralité carbone d'ici 2060 ! Ces annonces tombent l'année où les parties à la CCNUCC étaient censées revoir à la hausse leurs Contributions déterminées au niveau national à l'occasion de la COP26 à Glasgow, désormais reportée. Si les nouvelles venant d'Europe étaient attendues, le nouvel engagement de la Chine est par contre une surprise. Ce dernier pourrait être perçu comme un levier que la Chine utiliserait pour accroître son influence au niveau international.
Vivons-nous un moment-charnière ? Les principaux émetteurs de CO2 vont-ils enfin agir en faveur du climat ? Ces annonces prouvent notamment que, d'un point de vue géopolitique, l'UE et la Chine (pour le bien du climat, rien que ça) se réjouiraient d'une victoire de Biden, afin de stimuler l'effort collectif.  En bref, pour le bien du climat, il est inconcevable de passer quatre années de plus avec Trump !
A la lumière de ces événements, WT! a interrogé Agnese Ruggiero, chargée des politiques à Carbon Market Watch, pour obtenir des informations sur ce qui vient de se passer en Europe et sur ce que cela pourrait signifier pour le futur de la diplomatie climatique internationale.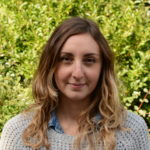 Quels sont les points essentiels du nouveau Plan d'actions climat de l'UE ?
La Commission von der Leyen voudrait entrer dans l'histoire pour ses efforts déployés dans la lutte contre les changements climatiques et sa révision à la hausse de l'objectif 2030, passant de 40 à 55%. Néanmoins, elle ne semble pas écouter attentivement les scientifiques ni respecter les principes d'équité de l'ONU. En effet, afin de contribuer à sa juste part à la lutte mondiale contre les changements climatiques pour atteindre l'objectif de l'Accord de Paris, l'UE devrait viser un objectif de 65% de réduction de ses émissions d'ici 2030.
Pour atteindre l'objectif de 55% de réduction d'émissions de gaz à effet de serre, le nouveau Plan d'actions climat repose essentiellement sur quelques éléments-clés : davantage de puits de carbone terrestres, l'élargissement du Système d'échange de quotas d'émissions (SEQE-UE) et un ajustement carbone aux frontières – c'est-à-dire rendre les importations de produits à forte teneur en carbone dans l'UE plus chères – qui protègerait les industries pendant la transition vers une économie verte (et les ferait participer).
Le premier point – se  reposer sur les puits de carbone pour le secteur agricole et forestier – n'est pas une bonne idée. Il s'agit de permettre l'intégration des absorptions de CO2 dues à l'utilisation des terres (forêts, terres cultivées et prairies), ce qui n'est pas le cas dans le cadre actuel des politiques climatiques. Non seulement, cette pratique constitue une tricherie au niveau de la comptabilité, mais elle risque en plus d'amoindrir l'efficience de l'objectif. En effet, les premiers calculs montrent que l'intégration des puits de carbone permettrait une réduction effective de CO2 d'environ 52 %, au lieu de 55.
Green Deal pour l'Europe et Plan d'actions climat, parle-t-on de la même chose ?
Pas exactement. Avec le Green Deal européen, l'UE s'est engagée à atteindre la neutralité climatique pour 2050 et a proposé un ensemble de politiques à mettre en œuvre pour y arriver. Ce Plan d'actions climat revient sur l'objectif 2030 de réduction des émissions et est en soi une des initiatives émanant du Green Deal. Ce Plan constitue une étape primordiale, si l'Europe a vraiment la volonté d'atteindre la neutralité climatique d'ici 2050. Comme la Commission l'a annoncé dans la presse ce mois-ci, l'UE n'atteindrait qu'une réduction de 60% de ses émissions, si elle s'en tenait aux politiques climatiques existantes. Ce nouveau Plan accélère le rythme et aidera l'UE à s'approcher de la neutralité climatique d'ici 2050.
En quoi ce Plan d'actions climat va-t-il soutenir la relance verte ?
L'engagement à atteindre un objectif climatique plus ambitieux constitue un signal fort pour les investisseurs publics et privés. Davantage de ressources seront mises à disposition des actions de lutte contre les changements climatiques et favoriseront une relance économique durable. Pour réussir cette transition, il est toutefois essentiel que les Etats membres, dans leurs plans de relance, consacrent les ressources nécessaires à la transition verte.
Quel sera l'impact de ce nouveau Plan sur le Système européen d'échange de quotas d'émissions ?
La communication de la Commission européenne accompagnant l'analyse d'impact souligne la nécessité de réviser le SEQE-UE à la lumière du nouvel objectif 2030 revu à la hausse. L'idée de revoir la législation pour la rendre plus efficace – par exemple en augmentant le rythme auquel le plafond se réduit chaque année – va certainement dans le bon sens. Toutefois, la mise en œuvre du Plan pourrait entraîner une extension du SEQE à des secteurs qui n'y sont actuellement pas repris, tels que le transport routier et les bâtiments ; nous sommes très sceptiques à ce sujet, mais nous nous félicitons toutefois de l'intégration du transport maritime. Intégrer le transport routier et les bâtiments dans le SEQE aurait sans doute un très faible impact sur les émissions de ces secteurs mais pourrait par contre nuire à la législation existante, notamment au niveau du Règlement sur la répartition de l'effort (RRE).
Les Etats membres de l'UE se sont-ils engagés à atteindre ce nouvel objectif ? Sont-ils prêts ?
Je pense que la Commission sait qu'elle ne doit rien attendre de la part des Etats membres à ce stade. Le même jour que l'annonce du nouvel objectif 2030, la Commission a publié son Évaluation des plans nationaux en matière d'énergie et de climat à l'échelle de l'UE. Je l'ai parcourue. Cette Évaluation énonce clairement que « l'UE est sur le point de dépasser de 1%  son objectif actuel de 40% de réduction des émissions de gaz à effet de serre pour 2030 ». Donc, si tout va bien, nous pourrions espérer une réduction totale de 41% d'ici 2030. Si l'on ajoute à cela le fait que le SEQE-UE est censé jouer un plus grand rôle dans le nouveau Plan, il semble donc clair que cette nouvelle ambition n'a pas obtenu l'adhésion des Etats membres – du moins pas de tous. Il faut que les législateurs européens s'accordent sur cette problématique dans les prochaines années ; certains Etats comme la Suède, la Finlande et le Danemark plaident en faveur des 60-65% de réduction. Nous verrons.
En se fixant un nouvel objectif climatique pour 2030, l'Europe signale surtout son intention de renforcer son engagement en faveur du climat (Contributions déterminées au niveau national) dans le cadre de l'Accord de Paris. Pensez-vous que cela renforce le rôle de premier plan de l'Europe en matière de climat ?
L'UE essaie de renforcer son rôle de leader en matière de climat. Annoncer un Green Deal européen était audacieux car cela contraignait l'UE à atteindre un objectif de neutralité climatique pour 2050. C'était un engagement significatif et maintenant la Commission y apporte tout son soutien avec la Loi sur le climat, le nouvel objectif 2030 et le mécanisme d'ajustement carbone aux frontières (peu importe la forme que cet instrument prendra). La question cruciale qui se pose cependant est la suivante : les Etats membres sont-ils prêts à également endosser un rôle de premier plan ? Si ce n'est pas le cas, il s'agit juste d'un effet d'annonce et le reste du monde s'en rendra vite compte.
En termes géopolitiques, pensez-vous que cette annonce – comme certains le supposent – constitue un premier pas vers – espérons-le – la mise en place d'une nouvelle administration Biden aux Etats-Unis et une réévaluation en 2021, par les Chinois, de leurs objectifs, en vue de la prochaine COP ?
C'est possible. La Commission essaie de se donner une dimension "géopolitique". Son annonce a effectivement été suivie par celle de la Chine, exprimant son intention d'atteindre la neutralité carbone pour 2060, même si nous n'avons toujours pas d'informations concernant les détails de mise en œuvre. Espérons que ces deux annonces encouragent également les Etats-Unis à adopter des actions plus ambitieuses en faveur du climat, peu importe qui constituera la nouvelle administration.
Entrevista con Agnese Ruggiero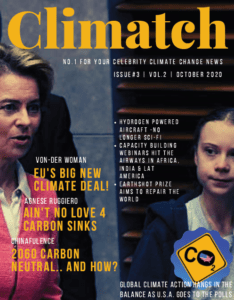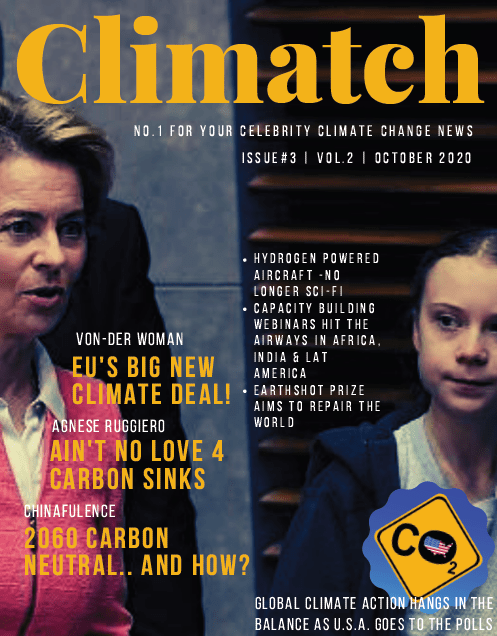 En un año «normal» los importantes anuncios del mes pasado sobre políticas climáticas en Europa y China habrían sido muy comentados en todo el mundo. Lamentablemente, este año es cualquier cosa menos normal.
En primer lugar, en el discurso sobre el estado de la Unión, la Comisión Europea propuso un plan para aumentar el objetivo del bloque de reducir las emisiones de GEI para 2030 hasta un total de 55 % por debajo de los niveles de 1990. Por si fuera poco, de un modo algo inesperado y además eclipsado por la pandemia de la covid, China anunció después sus asombrosos planes de alcanzar la neutralidad de carbono para el año 2060. Estos anuncios se producen el mismo año que las partes de la CMNUCC debían aumentar sus contribuciones determinadas a nivel nacional en la COP26 de Glasgow, que ahora está aplazada. Si bien las noticias que salieron de Europa eran muy esperadas, el nuevo compromiso de China no lo era en absoluto. Podría pensarse que el propósito de China ha sido incrementar su influencia en la esfera internacional utilizando la acción climática como vector.
¿Es este un punto de inflexión en el que los grandes emisores finalmente han decidido actuar en relación con el cambio climático? Entre otras cosas, estos anuncios sugieren que, desde una perspectiva geopolítica, la UE y China (nada menos que para beneficio del clima) celebrarían la posible victoria de Biden por su estímulo al esfuerzo colectivo. Dicho de otro modo, cuatro años más de Trump tendrían resultados nefastos para el clima.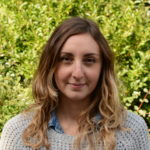 A la vista de estas novedades, WT! conversó con Agnese Ruggiero, responsable de políticas en Carbon Market Watch, sobre lo que de verdad ha pasado en Europa y lo que significa para el futuro de la diplomacia climática internacional.
¿Cuáles son algunas de las conclusiones principales que se extraen del nuevo plan climático de la UE?
La Comisión von der Leyen quiere pasar a la historia por sus esfuerzos para combatir el cambio climático y por el aumento del objetivo de la UE del 40 % al 55 %. Sin embargo, parece no estar escuchando del todo a la ciencia ni siguiendo los principios de equidad de la ONU. A fin de cumplir con la parte que le corresponde en la acción climática mundial para que el objetivo de París siga siendo factible, la UE debería perseguir una reducción de un 65 % en sus emisiones para el año 2030.
Para alcanzar una reducción del 55 % en las emisiones de gases de efecto invernadero, el nuevo plan climático se basa, principalmente, en los siguientes elementos principales: más sumideros de carbono por uso del suelo, un Régimen de comercio de derechos de emisión (RCDE UE) ampliado y ajustes fiscales en frontera relativos al carbono –lo que incrementaría el precio de las importaciones a la UE de productos elaborados con alto consumo de carbono– que proteja e implique a la industria durante la transición ecológica.
En cuanto al primer punto, una mayor dependencia de los sumideros de carbono para el sector agrario y forestal no parece ser una buena idea, pues supone permitir que se incluyan absorciones de CO2 en el sector del uso del suelo, como bosques, campos de cultivo y praderas, lo cual no está contemplado en el actual marco climático. Además de promover una «contabilidad creativa», esta práctica podría diluir la efectividad de este objetivo. De hecho, los primeros cálculos demuestran que la inclusión de sumideros de carbono tendría como resultado una reducción efectiva del CO2 de aproximadamente un 52 %, en vez de un 55 %.
 ¿Es el Pacto Verde Europeo lo mismo que este nuevo plan climático?
No precisamente. Con el Pacto Verde la UE se comprometió a alcanzar la neutralidad climática para 2050 y presentó un conjunto de iniciativas políticas dirigidas a lograr ese objetivo. El plan climático anunciado ahora revisa el objetivo de reducción de emisiones para 2030 y es una de las iniciativas derivadas del Pacto Verde. Se trata de un paso necesario si Europa de verdad quiere alcanzar la neutralidad climática para 2050. Tal como admitió la Comisión en el comunicado emitido este mes, con el actual marco climático la UE alcanzaría una reducción de un 60 % para 2050. Este plan incrementa el ritmo de reducción y coloca a la UE un poco más cerca del objetivo de neutralidad climática en 2050.
¿Cómo contribuiría este nuevo plan climático a una recuperación ecológica?
El compromiso de alcanzar un objetivo climático más alto lanza una señal contundente para las inversiones públicas y privadas. Habrá más recursos disponibles para la acción climática y esto impulsará una recuperación económica ecológica. No obstante, para garantizar el éxito es esencial que los estados miembros también asignen los recursos necesarios a la transición ecológica dentro de los planes nacionales de recuperación y resiliencia.
¿Cuál será el efecto de este nuevo plan sobre el Régimen de comercio de derechos de emisión de la UE? 
El comunicado de la Comisión Europea que acompaña a la evaluación del impacto subraya la necesidad de revisar el RCDE UE a la luz del aumento del objetivo para 2030. Revisar la legislación para hacerla más efectiva –por ejemplo, aumentando el ritmo al que se reduce el límite todos los años– es claramente una buena idea. Sin embargo, la implantación del plan podría dar como resultado una ampliación del RCDE para abarcar sectores que actualmente no están incluidos, como los del transporte por carretera y los edificios, y somos muy escépticos respecto a eso, aunque sí nos parece bien la inclusión del sector de la navegación. El riesgo de esto es que el impacto sobre las emisiones de esos sectores sea muy reducido pero, al mismo tiempo, se socave la eficacia de la legislación actual, como el Reglamento de reparto del esfuerzo (RRE).
¿Los estados miembros de la UE están respaldando el plan? ¿Tienen la capacidad o la disposición para cumplir el aumento del objetivo? 
Creo que la Comisión sabe que en este momento es poco probable que los estados miembros se comprometan a más. El día del anuncio del plan climático con el nuevo objetivo para 2030, la Comisión también publicó una evaluación de los Planes Nacionales de Energía y Clima de toda la UE. La he leído y dice claramente que «la UE está en vías de superar [en un 1 %] su actual objetivo de reducción de emisiones de gases de efecto invernadero en un 40 % para 2030». De modo que, si todo sale bien, podemos esperar una reducción total de un 41 % para 2030.
Si sumamos esto al hecho de que el RCDE UE tendría un papel más destacado en el nuevo plan, se deduce que probablemente el aumento del objetivo no cuenta con el respaldo total de los estados miembros, al menos no de todos. Todo esto debe ser acordado por los legisladores de la UE durante los próximos años y algunos estados, como Suecia, Finlandia y Dinamarca, apoyan abiertamente una reducción de entre el 60 % y el 65 %. Veremos qué sucede.
Al fijar un nuevo objetivo climático para Europa para 2030, la UE prácticamente está sugiriendo una futura ampliación de su compromiso climático internacional (CDN) en el marco del Acuerdo de París. ¿Considera que esto fortalece el liderazgo climático de la UE? 
La UE está intentando fortalecer su liderazgo climático. El Pacto Verde de la UE fue un anuncio audaz, dado que comprometía a la UE con el objetivo de alcanzar la neutralidad climática para 2050. Supuso un gran compromiso y ahora la Comisión Europea lo está impulsando con la Ley del Clima, el nuevo objetivo para 2030 y la medida de ajustes fiscales en frontera para el carbono (cualquiera que sea su forma). No obstante, la pregunta crucial es si los estados miembros están dispuestos a ejercer el mismo liderazgo. Si no lo están, esto se trataría solo de una bonita portada sin contenido y el mundo terminará dándose cuenta.
Desde el punto de vista geopolítico, ¿cree que este anuncio (como especulan algunas personas) es un adelanto de los pasos que se darían si (con suerte) Biden gana las elecciones y Estados Unidos y China evalúan de nuevo sus propios objetivos en 2021 antes de la próxima COP?
Es posible. La Comisión está intentando ser la Comisión «geopolítica». Desde luego, a su anuncio siguió el de China sobre su intención de alcanzar la neutralidad climática para 2060, aunque aún no se conocen los detalles de la ejecución.
Esperamos que ambos anuncios también contribuyan a impulsar una acción climática más ambiciosa en Estados Unidos, independientemente de quién forme el nuevo gobierno.