Scroll down for French and Spanish
This is a guest contribution by Chandrachur Ghosh, an expert on the coal sector.
Under the Paris Agreement coal phase out commitments are a necessity if we are to meet the goal of staying below 1.5C warming. In recent years the world has witnessed increased divestment from coal and several OECD countries have already committed to dates by which they will no longer use coal for electricity generation. For other groups of countries the challenges are bigger as domestic coal resources are seen as safe havens in economically difficult times. Has COVID 19's arrival signaled an increased uptake of cheap, dirty fuels in developing and emerging economies?
In India, recent policy changes suggest that coal mining for the time-being might be making a comeback. CMW's supporting member Smt. Nandini Satpathy Memorial Trust SNSMT has been following these developments and provided some insights in their article below.
Mineral Laws Amendment Act 2020 of India shall streamline production but environment conservation shall go for a six
In 2014 when the new Government was formed by the National Democratic Alliance (NDA) led by the BJP (Bharatiya Janata Party, pro-Hindu political party), the mining sector was in the throes of significant turmoil. As the debate on determining 'Go/No-Go' areas raged on, the previous UPA-2 (United Progressive Alliance,centre-left coalition) Government grappled with the impact of irregularities in allocation and widespread illegal mining in the key mining states. Mining was banned in sensitive areas in the Western Ghats mountain range on the recommendation of expert committees, while the Shah Commission of Inquiry documented the cases of illegal mining. Soon after the NDA Government came to power, the Supreme Court cancelled the allotment of 214 coal mines in September 2014.
The job for the new Government was therefore cut out. While the mines allocation process had to be streamlined, production increased and availability ensured, environmental concerns too had to be addressed. A series of legislations have been enacted since then to impart momentum to the sector.
Yet, key concerns remain: The target of achieving a billion tonne of coal production by financial year (FY) 2019 has remained elusive. The coal production in FY 2020 has been at a much lower 729.10 million tonnes, registering an annual growth rate of just 0.05%. Cases of illegal mining 91,587 in FY14 to 115,492 in FY19. There is widespread concern regarding the fast-tracking of environmental and forest clearances.
Against this background, the new amendment addresses only some concerns, primarily to boost private participation in the mining sector. Measures such as the removal of restrictions on end-use of coal, thus allowing sale of coal mined by companies other than coal mining and the non-requirement of prior mining experience in India will undoubtedly free up coal for more efficient allocation and infuse new investments in the sector. Allowing the composite prospecting license-cum-mining lease will also reduce bureaucratic hassles and streamline the block allocation procedure. The clauses that allow State Governments to hold auctions for mines that are about to expire and removal of prior approval requirements from the Central Government are also welcome changes that will help avoid disruptions in operations and mineral production.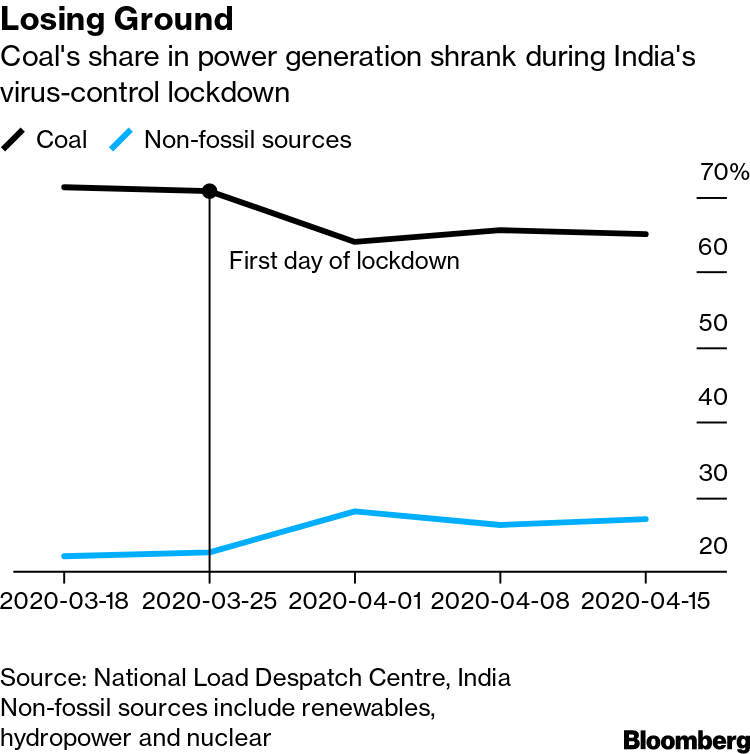 However, the exemptions to competitive bidding for blocks is in principle a step backward. The cancellation of coal block allotments by the Supreme Court was an indictment of the element of arbitrariness in non-competitive allocation that led to large-scale corruption. The other clause that allows automatic extension of environment and forest clearances for two years to new lessees to whom expired mining licenses are awarded afresh is a cause of concern. It is based on an underlying assumption that all stipulations related to the clearances are followed, whereas in reality it might incentivise recklessness in mining practices.
While the new measures partially address the problems associated with the mining sectors, there are larger issues that hang in the air. Under its national climate pledge to the UN, Nationally Determined Contributions (NDC), the Government of India committed to achieve 175 GW of installed renewable power capacity by 2022, and increase the share of renewable resources in the cumulative electric power installed capacity from 13% in 2015 to about 40% by 2030. Between 2011 and 2019(1), the share of renewables in India's total installed power capacity more than doubled, from 10% to about 23%, but the share of power actually generated by renewables stood at a much lower 9.4% in December 2019. It is perhaps time to turn the focus on correcting this anomaly rather than put greater thrust on returning to a coal-based economy. As the statistics above demonstrates, it is also time to check the monster called illegal mining that has the potential to take away the benefits that might accrue from policy reforms.
If you would like further information on this case or you in India and would like to learn more you can contact our colleagues at Smt. Nandini Satpathy Memorial Trust (SNSMT) – [email protected]
This article was produced for our NGO newsletter Watch This – for more from this publication please see here
---
Explanation of this "anomaly" researched by CMW: 'Government officials said curtailment of generation by states and slowdown in overall electricity demand are the key factors behind the low renewable energy generation … weak finances of state power distribution companies also impacted renewable energy generation … States are not letting renewable energy plants generate as they do not want to submit bank guarantees or letters of credit in favour of such plants.' Read more at:

Growth in India's renewable energy sector has slumped to a five-year low

(

economictimes.indiatimes.com

)
Conformément à l'Accord de Paris, une sortie progressive du charbon est nécessaire pour atteindre l'objectif de rester sous la barre de 1,5°C de réchauffement. Ces dernières années, le monde a assisté à un désinvestissement croissant dans le charbon ; plusieurs pays de l'OCDE se sont d'ailleurs engagés sur des échéances de sortie totale du charbon pour leur production électrique. Pour d'autres pays, le défi est loin d'être anodin car les ressources domestiques de charbon sont des valeurs sûres en cas de difficultés économiques. L'arrivée du COVID-19 a-t-elle engendré une augmentation de l'utilisation de carburants sales et bon marché dans les économies émergentes et en développement ?
En Inde, les récents changements de politique laissent penser que l'exploitation du charbon pourrait faire son retour. Smt. Nandini Satpathy Memorial Trust SNSMT, membre de soutien de CMW, a suivi ces évolutions et nous en offre un aperçu dans l'article qui suit.
La loi indienne de 2020 portant modification des lois sur les minéraux – the Mineral Laws Amendment Act 2020 of India – vise à optimiser la production de charbon et se soucie peu de la protection de l'environnement
(par SNSMT – membre de soutien de CMW)
En 2014, lors de la formation du nouveau Gouvernement par l'Alliance démocratique nationale (NDA) menée par le BJP (Bharatiya Janata Party, parti pro-hindou), le secteur minier était en proie à d'importantes turbulences. D'une part, le débat pour déterminer les zones de go/no-go faisait rage ; d'autre part, le précédent Gouvernement – UPA-2 (Alliance progressive unie, coalition de centre-gauche) – devait gérer les suites des attributions irrégulières de lots miniers, ainsi que l'exploitation minière illégale généralisée dans les principaux États miniers. L'exploitation minière était interdite dans des zones sensibles de la  chaîne de montagnes des Ghâts occidentaux, conformément aux recommandations des comités d'experts, tandis que la commission d'enquête Shah documentait les cas d'exploitations minières illégales. Peu après l'arrivée au pouvoir du Gouvernement NDA, la Cour Suprême a annulé, en 2014, l'attribution de 214 mines de charbon.
Le nouveau gouvernement avait donc été laissé en dehors du processus décisionnel. Si la procédure d'attribution des mines devait être simplifiée, la production augmentée et la disponibilité assurée, il fallait également tenir compte des préoccupations environnementales. Une série de lois ont été adoptées depuis lors pour donner une impulsion au secteur.
Pourtant, les principales inquiétudes demeurent : l'objectif d'un milliard de tonnes de production locale de charbon pour l'exercice budgétaire 2019 reste difficile à atteindre. La production de charbon pour l'exercice budgétaire 2020 a été beaucoup plus faible, avec seulement 729,10 millions de tonnes, enregistrant un taux de croissance annuel de seulement 0,05 %.  Le nombre d'exploitations minières illégales est passé de 91.587 pour l'exercice budgétaire 2014 à 115.492 pour l'exercice budgétaire 2019. L'accélération de la déforestation et le non-respect de l'environnement commencent à inquiéter.
Dans ce contexte, la nouvelle loi ne répond qu'à certaines inquiétudes; elle stimule surtout la participation du secteur privé dans le secteur minier, via deux grandes mesures. D'une part, les restrictions dans l'utilisation finale du charbon sont supprimées : la vente de charbon par des entreprises autres que celles qui l'exploitent est donc permise ; d'autre part, une expérience minière préalable en Inde n'est plus nécessaire pour exploiter le charbon indien. Ces mesures permettront sans aucun doute de libéraliser le secteur du charbon ; cette libéralisation devrait permettre une répartition plus efficace des ressources et ouvrir la porte à de nouveaux investissements dans le secteur. L'introduction du permis de prospection composite – bail minier – permettra également de réduire les tracasseries bureaucratiques et de simplifier la procédure d'attribution des lots d'exploitation. Deux autres changements sont également appréciés et permettront d'éviter les perturbations dans les opérations et la production de minerais : d'une part, l'introduction de clauses qui permettent aux Gouvernements d'organiser des ventes aux enchères pour les concessions de mines qui sont sur le point d'expirer, et d'autre part, la suppression des obligations d'approbation préalable de la part des administrations centrales.
Néanmoins, l'exemption de mise en concurrence pour l'attribution des lots d'exploitation est plutôt un pas en arrière. L'annulation par la Cour Suprême de l'attribution des lots d'exploitation était justement une critique du caractère arbitraire d'attribution des lots sans mise en concurrence, ce qui a d'ailleurs mené à une corruption à grande échelle. L'autre clause est également source d'inquiétude ; en effet, elle autorise la prolongation automatique de deux ans des défrichements environnementaux et forestiers pour les nouveaux locataires à qui de nouveaux permis miniers expirés sont attribués. Cette clause part du principe que les consignes en matière de déforestation seront respectées, mais en réalité, elle pourrait pousser les exploitants à  une certaine insouciance dans leurs pratiques d'exploitation minière.
Si ces nouvelles mesures remédient en partie aux problèmes liés aux secteurs miniers, d'autres questions plus importantes restent en suspens.  Dans le cadre de son engagement national en faveur du climat auprès des Nations unies – les contributions déterminées au niveau national (CDN) – le gouvernement indien s'est engagé à atteindre 175 GW de capacité installée d'énergie renouvelable d'ici 2022, et à faire passer la part des énergies renouvelables dans la capacité installée cumulée de 13 % en 2015 à environ 40 % en 2030. Entre 2011 et 2019, la part d'énergies renouvelables dans la capacité totale installée a plus que doublé, passant de 10 à environ 23%, mais la part d'électricité réellement générée par les énergies renouvelables restait à moins de 9,4% en décembre 2019.[1] Il est peut-être temps de se concentrer sur la correction de cette anomalie plutôt que sur un retour à une économie basée sur le charbon. Comme les statistiques précitées le prouvent, il est également temps de dompter le monstre qu'est l'exploitation minière illégale, qui pourrait simplement faire disparaître les bénéfices découlant des réformes politiques.
 (Le chroniqueur Chandrachur Ghosh est un auteur indien renommé ainsi qu'un expert dans le secteur du charbon. Cette chronique a été rédigée avec l'aide du président de SNSMT, Shri. Suparno Satpathy)
Si vous souhaitez obtenir plus d'informations sur cette affaire ou sur l'Inde plus généralement, n'hésitez pas à contacter nos collègues du Smt. Nandini Satpathy Memorial Trust (SNSMT) – [email protected]
---
[1] Explication de cette "anomalie" par CMW: « Les représentants gouvernementaux déclarent que les restrictions de production par les Etats et la baisse générale de la demande d'électricité sont les éléments principaux qui expliquent cette faible production d'énergie renouvelable.… les problèmes financiers des entreprises publiques de distribution d'électricité ont aussi une influence sur la production d'énergie renouvelable  … Les Etats ne permettent pas aux centrales d'énergie renouvelable de produire car ils ne veulent pas présenter de garanties bancaires ou de lettres de crédit en faveur de ces installations. » Plus d'informations dans ce document : Growth in India's renewable energy sector has slumped to a five-year low (economictimes.indiatimes.com
En virtud del Acuerdo de París, los compromisos para el abandono del carbón son indispensables para alcanzar el objetivo de permanecer por debajo del límite de calentamiento de 1,5 °C. Durante los últimos años, el mundo se ha ido alejando más del carbón y varios países de la OCDE ya se han comprometido con fechas a partir de las cuales ya no utilizarán este mineral para la generación de electricidad. Otros países lo tienen más difícil, pues los recursos nacionales de carbón se consideran activos seguros en épocas de dificultad económica. ¿Ha supuesto la llegada de la COVID-19 un mayor uso de combustibles baratos y contaminantes en economías emergentes y en desarrollo? 
En la India ha habido ciertos cambios políticos recientes que parecen indicar el regreso de la minería del carbón. Smt. Nandini Satpathy Memorial Trust (SNSMT), organización afiliada a CMW, ha estado observando estos cambios y ofrece sus opiniones en el artículo que sigue.
La Ley de modificación de la legislación sobre recursos minerales, aprobada en 2020 en la India, mejorará la producción, pero la conservación del medio ambiente se verá muy afectada
(por SNSMT, socio de apoyo de CMW) 
En 2014, cuando la Alianza Democrática Nacional (NDA), dirigida por el BJP (Partido Bharatiya Janata, defensor de los valores hinduistas), formó un nuevo gobierno, el sector de la minería estaba sumido en una grave crisis. En medio del intenso debate para determinar las zonas vedadas, el anterior gobierno de la UPA-2 (Alianza Progresista Unida, una coalición de centro-izquierda) se tuvo que enfrentar a los efectos de las irregularidades en la asignación y a la extendida explotación minera ilegal en los principales estados mineros. Siguiendo la recomendación de comités expertos, la minería se prohibió en zonas sensibles de la cordillera de los Ghats occidentales, mientras que la Comisión Investigadora del Shah documentó los casos de minería ilegal. Poco después de que la NDA se hiciera cargo del gobierno, el Tribunal Supremo canceló la asignación de 214 minas de carbón en septiembre de 2014.
Esto incrementó las tareas para el nuevo gobierno. Por un lado, era necesario mejorar el proceso de asignación de minas, aumentar la producción y garantizar la disponibilidad, y, por otro lado, debían abordarse las cuestiones medioambientales. Desde entonces se han aprobado diversas leyes para impulsar al sector.
Sin embargo, todavía hay puntos importantes sin resolver: no se logró el objetivo de alcanzar una producción de mil millones de toneladas de carbón para el ejercicio fiscal 2019; la cifra de la producción de carbón en el ejercicio fiscal 2020 fue mucho más baja: 729,10 millones de toneladas, lo que supone un incremento anual de sólo 0,05 %; los casos de minería ilegal pasaron de 91.587 en el año fiscal 2014 a 115.492 en el año fiscal 2019; las rápidas tramitaciones de permisos medioambientales y forestales son motivo de preocupación generalizada.
En este contexto, la nueva ley de modificación solo da respuesta a algunas inquietudes, principalmente para impulsar la participación privada en el sector minero. Sin duda, medidas como la eliminación de restricciones sobre el uso final del carbón –lo que permite la venta de carbón extraído por compañías no mineras– o que no se exija experiencia previa en minería en la India incrementarán la disponibilidad de carbón para una asignación más eficiente e inyectarán nuevas inversiones en el sector.  Los nuevos permisos compuestos para actividades de exploración y extracción reducirán las trabas burocráticas y agilizarán el proceso de asignaciones en bloque. Las cláusulas que permiten a los gobiernos estatales celebrar subastas de minas cuyos permisos estén a punto de caducar y la eliminación de requisitos de aprobación previa por parte del gobierno central también son cambios bien recibidos que ayudarán a evitar trastornos en las operaciones y en la producción mineral.
No obstante, las excepciones a la participación en licitaciones de bloques suponen, en principio, un paso atrás. La cancelación de asignaciones en bloque ordenada por el Tribunal Supremo fue una denuncia de la arbitrariedad en los procesos de asignación no competitivos que condujo a una gran corrupción. Otro motivo de preocupación es la otra cláusula que permite otorgar de forma automática autorizaciones medioambientales y forestales durante dos años a nuevos arrendatarios a quienes se conceden de nuevo permisos de explotación caducados. Se basa en el supuesto de que se cumplen todas las estipulaciones relacionadas con las autorizaciones, pero  la realidad es que puede incentivar la imprudencia en las prácticas mineras.
Si bien estas nuevas medidas abordan de forma parcial los problemas relacionados con los sectores mineros, aún quedan por resolver asuntos más importantes. En virtud de los CDN (objetivos climáticos nacionales) declarados ante la ONU, el Gobierno de la India se ha comprometido a alcanzar 175 GW de capacidad instalada de energía renovable para 2022, así como a incrementar el porcentaje de recursos renovables en su capacidad total instalada de energía eléctrica: de 13 % en 2015 a, aproximadamente, 40 % para 2030. Entre 2011 y 2019, el porcentaje de recursos renovables en la capacidad total instalada de energía eléctrica de la India aumentó más del doble, de 10 % a, aproximadamente, 23 %, pero el porcentaje de energía realmente generada a partir de recursos renovables fue mucho más bajo: 9,4 % en diciembre de 2019. Quizás sea el momento de centrar los esfuerzos en corregir esta anomalía en vez de seguir impulsando el regreso a una economía basada en el carbón. Como demuestran las cifras antes señaladas, también es el momento de hacer frente al monstruo de la minería ilegal, que tiene el potencial de diluir los beneficios que puedan derivarse de las reformas políticas.
(El columnista Chandrachur Ghosh es un destacado autor de la India, así como un experto en el sector minero. Este artículo se ha redactado con la ayuda de Shri. Suparno Satpathy, Presidente de SNSMT)
Si deseas más información sobre este caso puedes ponerte en contacto con nuestros compañeros de Smt. Nandini Satpathy Memorial Trust (SNSMT): [email protected]