Scroll down for French and Spanish

A discussion is picking up steam in Europe about ambition in addressing aviation emissions after the International Civil Aviation Organisation (ICAO) created a global offsetting scheme last fall. Citing the ICAO measure, airlines have now set about trying to weaken the EU Emissions Trading Scheme (EU ETS). Though still oversupplied, the EU ETS goes further than pure offsetting to reduce emissions on flights to, from and between European countries and works to apply the principle that developed countries should take the lead in climate change as anchored in the Paris Agreement.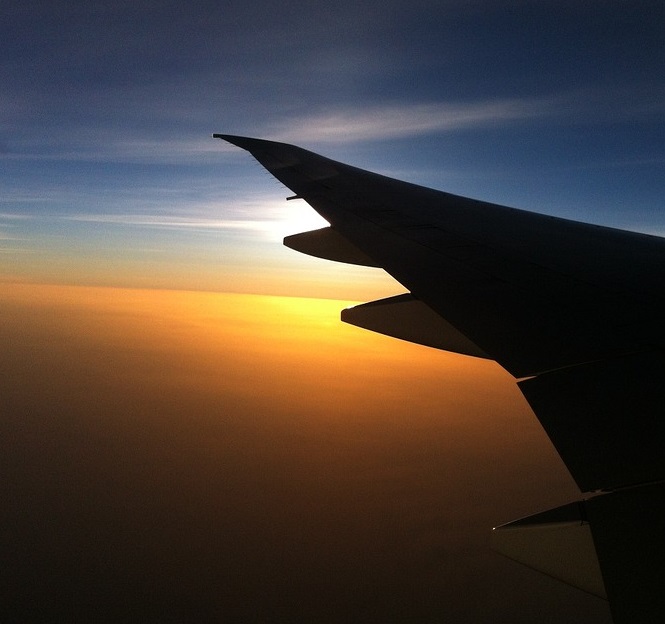 As of January 1st of this year, flights within, to, and leaving Europe are covered by the EU ETS. In response to the ICAO offsetting measure adopted in October of 2016, the European Commission has proposed the exclusion of international flights from the European market. International carriers would nevertheless continue to be regulated for flights within Europe.
The impact of reducing the number of flights covered, or scope, is not negligible. The proposal, if adopted, reduces EU ETS coverage of global aviation emissions from 35% to 8%, undermines the polluter pays principle, and reduces vacation costs for the global elite leaving the poor to pick up the tab. EU ETS coverage of these flights amounts to about 5 EUR per tonne of CO2 emitted. Replacing the EU ETS with offsets under the CORSIA, where Kyoto Protocol credits are likely to be eligible means paying a price of only 0.31 per tonne. This is yet another give away for a sector that is projected to make $29.8 billion in profits this year.
Analysis of the two measures is clear – The European system is more ambitious in terms of its  target, environmental quality, and generation of climate finance finance that can be directed towards climate projects in developing countries.
CORSIA
EU ETS
Unlimited Growth
Absolute Cap
Nothing for emissions below 2020 level
Covers all EU aviation emissions
Only 25% of all global aviation emissions
Completely based on offsetting
No offsetting after 2020
Unknown offset quality
Current negative list, only UNFCCC credits from LDCs
Voluntary until 2027
Mandatory
No enforcement
Penalties for non compliance
Future after 2035?
 
Will Europe play a climate leadership role in in the global efforts to fight climate change or does the bloc backslide on its promised ambition and Nationally Determined Contribution? For the sake of the climate and those around the world already suffering from droughts, floods, heatwaves and the like, Europe, more than ever needs to show courage and ambition.
Carbon Market Watch is advocating for more climate action in the aviation sector both in Europe and internationally. Watch this space for more information on our aviation campaign.
By Kelsey Perlman – Aviation policy officer  

---
Click here if you want to read the other articles of our Watch This! Newsletter
.

Les discussions vont bon train en Europe au sujet du degré d'ambition à adopter pour régler le problème des émissions de l'aviation après la création, par l'Organisation de l'aviation civile internationale (OACI) à l'automne dernier, d'un plan mondial de compensation. Invoquant la mesure de l'OACI, les compagnies aériennes essayent désormais d'affaiblir le système européen d'échange de quotas d'émission (EU ETS). Bien que toujours sur-approvisionné, le mécanisme européen ETS va plus loin qu'un simple mécanisme de compensation visant à réduire les émissions des vols vers, depuis et entre les pays européens, mais a également pour but de faire appliquer le principe ancré dans l'Accord de Paris selon lequel les pays développés doivent jouer un rôle moteur dans la lutte contre les changements climatiques.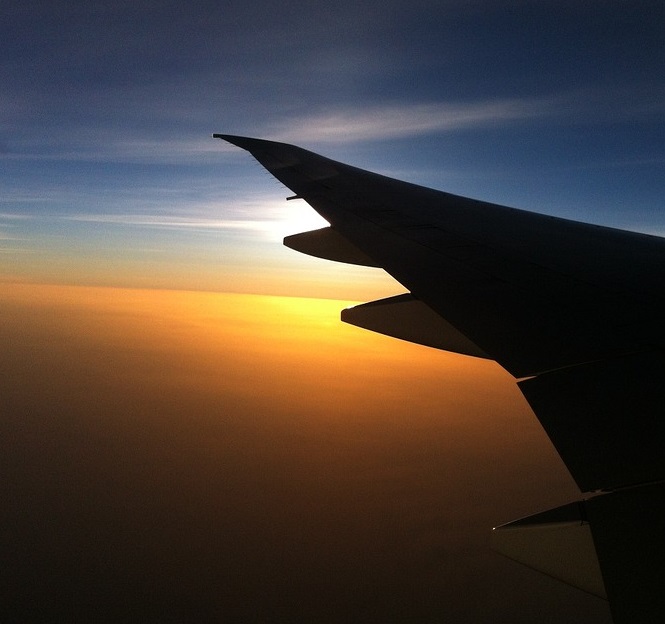 A partir du 1er janvier de cette année, les vols au sein de l'Europe, vers l'Europe ou quittant l'Europe, sont soumis au mécanisme européen ETS. En réponse à la mesure de compensation de l'OACI adoptée en octobre 2016, la Commission européenne a proposé l'exclusion des vols internationaux du marché européen. Les transporteurs internationaux continueraient néanmoins à être assujettis au mécanisme pour leurs vols à l'intérieur de l'Europe.
Les conséquences d'une diminution du nombre de vols réglementés ainsi que du champ d'application de la réglementation, ne sont pas négligeables. La proposition, si elle est adoptée, ferait passer le champ d'application du mécanisme européen ETS sur l'aviation mondiale de 35 à 8%, affaiblirait le principe du pollueur-payeur et réduirait les coûts des vacances pour l'élite mondiale, laissant les pauvres payer les pots cassés. Le champ d'application du mécanisme européen ETS sur ces vols représente environ 5 EUR par tonne de CO2 émise. Un remplacement du mécanisme européen ETS par des compensations en vertu du CORSIA, là où des crédits du Protocole de Kyoto sont susceptibles d'être admissibles, signifie le paiement d'un prix de seulement 0,31 par tonne. Encore un nouveau cadeau pour un secteur qui projette de dégager 29,8 milliards $ de bénéfices cette année.
L'analyse des deux mesures est sans appel – le système européen est plus ambitieux en termes de cible et de qualité environnementale ; par ailleurs, il engendre un financement pour la lutte contre les changements climatiques qui peut être orienté vers des projets liés au climat dans les pays en développement.
CORSIA
EU ETS
Croissance illimitée
Plafond absolu
Rien concernant les émissions sous les niveaux de 2020
Porte sur toutes les émissions de l'aviation dans l'UE
Seulement 25% de toutes les émissions mondiales de l'aviation
Entièrement basé sur les compensations
Pas de mesures de compensations après 2020
Qualité des mesures de compensation inconnue
Liste négative actuellement, seulement des crédits CCNUCC venant des PMA.
Volontaire jusqu'en 2027
Obligatoire
Aucun mécanisme d'application
Sanctions en cas de non-respect
Quel avenir après 2035 ?
 
L'Europe va-t-elle jouer un rôle moteur dans les efforts mondiaux pour lutter contre les changements climatiques ou le bloc revient-il sur ses promesses d'ambition et les contributions nationales (INDC) ? Dans l'intérêt du climat et de ceux qui, à travers le monde, souffrent déjà des sécheresses, inondations, vagues de chaleur et autres, l'Europe a plus que jamais besoin de faire preuve de courage et d'ambition.
Carbon Market Watch plaide activement en faveur d'une intensification des actions de lutte contre les changements climatiques dans le secteur du transport aérien, à la fois en Europe et au niveau international. Consultez cet espace pour plus d'informations sur notre campagne concernant l'aviation.
Par Kelsey Perlman – Chargée de plaidoyer aviation   

---
Cliquez ici pour lire les autres articles de cette édition
.

Tras la creación de un esquema de compensación global por parte de la Organización de la Aviación Civil Internacional (OACI) el otoño pasado, el tema de la ambición de la gestión de las emisiones de la aviación está tomando cada vez más importancia en Europa. Citando la medida de la OACI, las aerolíneas se han decidido a debilitar el Régimen de Comercio de Derechos de Emisión de la Unión Europea (RCDE de la UE). Aunque todavía está sobreabastecido, el RCDE de la UE no se limita a una simple compensación para reducir las emisiones de los vuelos con destino, origen o entre países europeos, sino que también trabaja para aplicar el principio de que los países desarrollados deberían tomar las riendas del cambio climático tal y como se estableció en el Acuerdo de París.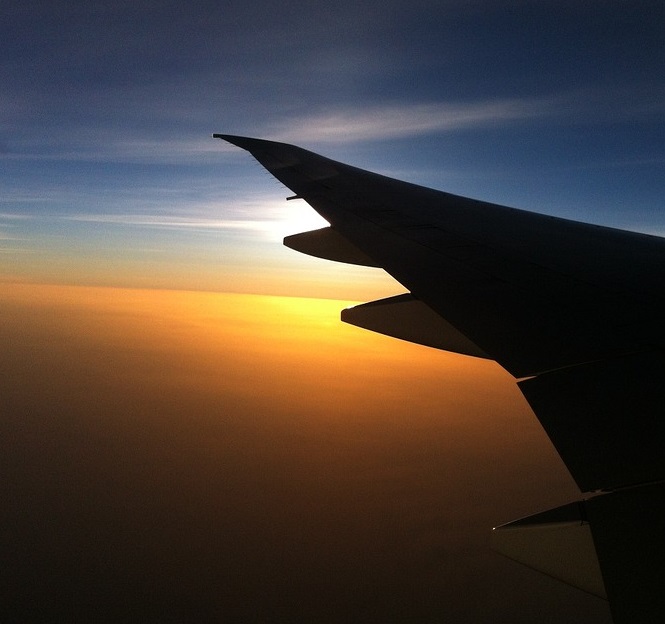 Desde el uno de enero de este año, los vuelos con origen, destino o entre países europeos están amparados por el RCDE de la UE. Como respuesta a la medida de compensación de la OACI adoptada en octubre de 2016, la Comisión Europea ha propuesto la exclusión de los vuelos internacionales del mercado europeo. Sin embargo, se seguirán regulando los vuelos europeos de las aerolíneas internacionales.
El impacto de reducción del número de vuelos amparados por el RCDE, o de su alcance no es insignificante. La propuesta, si se adoptara, reduciría el alcance del RCDE de la UE de las emisiones globales de la aviación del 35 % al 8 %, lo que debilitaría el principio de «el que contamina paga» y reduciría los costes vacacionales de la élite global haciendo, una vez más, que los económicamente más desventurados tuvieran que asumir el coste. La cobertura del RCDE de la UE para esos vuelos asciende a unos 5 euros por tonelada de CO2 emitida. Sustituir el RCDE de la UE con compensaciones bajo el CORSIA (de sus siglas en inglés, Carbon Offsetting and Reduction Scheme for International Aviation, Plan de Compensación y Reducción de Carbono para la Aviación Internacional), en las que los créditos del Protocolo de Kioto tienen muchas posibilidades de ser escogidos, significa pagar un precio de tan solo 0,31 euros por tonelada. También representa otro regalo para un sector que ya espera generar 29,8 mil millones de euros de beneficios este año.
El análisis de las dos medidas es claro: el sistema europeo es más ambicioso en términos de objetivos, calidad medioambiental y generación de financiación climática que pueda redirigirse en proyectos climáticos en países en vías de desarrollo.
CORSIA
RCDE de la UE
Crecimiento ilimitado
Techo absoluto
Sin medidas para las emisiones que no superen el nivel del 2020
Cubre todas las emisiones de la aviación de la UE
Solo el 25 % del total de emisiones de la aviación
Se basa por completo en la compensación
Sin compensación tras el 2020
Calidad de compensación desconocida
ta negativa actual, solo créditos de la CMNUCC de países menos desarrollados
Voluntaria hasta el 2027
Obligatoria
Sin imposición
Penalizaciones por incumplimiento
¿Futuro tras 2035?
 
¿Jugará Europa un papel principal en los esfuerzos globales para luchar contra el cambio climático o volverá a recaer en su promesa de ambición y sus Contribuciones Nacionales Determinadas? Por el bien del clima y de aquellos que ya padecen las sequías, inundaciones, olas de calor o similares, Europa, ahora más que nunca, debería desplegar todo su coraje y ambición.
Carbon Market Watch defiende de forma activa una mayor acción climática en el sector europeo e internacional de la aviación. Consulte este espacio para más información sobre nuestra campaña de la aviación.
Escrito por Kelsey Perlman  

---
Haz clic aquí para leer los otros artículos del nuestro Boletín Watch This!
.