Scroll down for French and Spanish

Experience with Nationally Appropriate Mitigation Actions (NAMAs) should be taken into account when implementing Nationally Determined Contributions. This article provides lessons learned from stakeholder engagement in NAMAs implementation and recommendations on how to ensure all-inclusive stakeholder consultation in the framework of the Paris Agreement.
On 4 November 2016 the Paris Agreement, which calls for strong action on climate change, has entered into force. Among others, the Agreement underlines the urgent need for countries to bring their mitigation contributions in line with the objective of limiting global warming to well below 2°C.
It refers to Intended Nationally Determined Contributions (INDCs) as the fundamental tool for achieving this objective. 190 countries, representing almost 99 % of global GHG emissions, have submitted their INDCs, indicating their mitigation actions, but also, for some of them, their adaptation actions. As countries ratify the Paris agreement, INDCs are transformed into Nationally Determined Contributions (NDCs).
NAMAs in the post-Paris landscape
While NAMAs are not explicitly mentioned in the Agreement, the latter refers to domestic mitigation measures with the aim of delivering emission reductions pledged through INDCs. This clearly applies to existing national mitigation delivery mechanisms, including NAMAs.
The experience shows that implementation of NAMAs in their current context is slow, with only 19 out of 204 NAMAs reaching the implementation stage. However, mitigation commitments by countries made through NDCs might provide a new impetus for NAMA implementation in the future.
Lessons from NAMAs for INDCs: civil society participation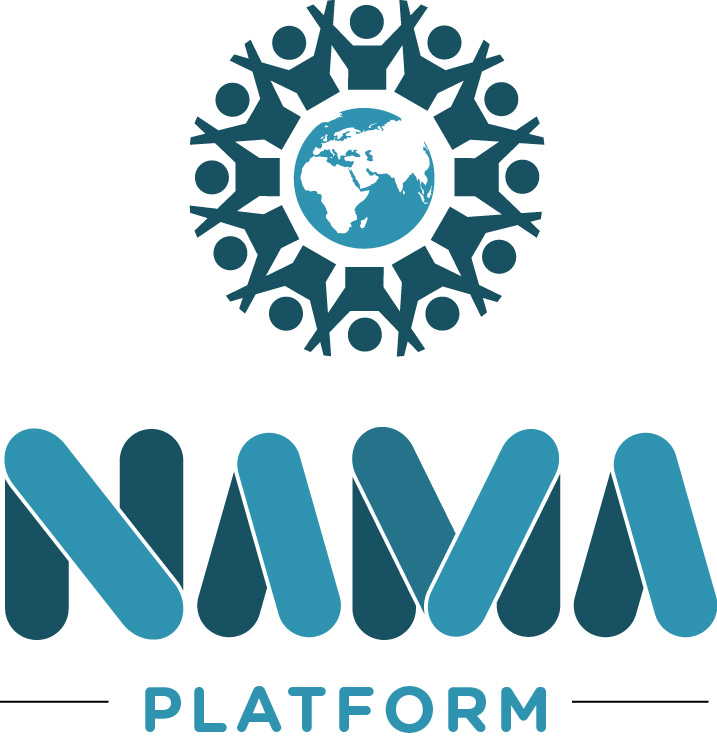 Besides being used as a vehicle to implement the NDCs, NAMAs can provide valuable lessons for engagement of stakeholders in the process, particularly the public. Experience from NAMAs shows that engagement of civil society in all stages of the process has led to additional sustainability of NAMAs. It increased accountability, local ownership and public acceptance of NAMA outcomes.
Like NAMAs, NDCs should aim to build legitimacy and accountability of national action through public support. However, only about half of submitted INDCs (53.7%) mention involving stakeholders in the development phase, with less than one fifth (17%) mentioning inclusion of civil society as one of the stakeholder groups, but failing to refer to indigenous peoples and affected local communities.
Furthermore, it is unclear how participation of civil society and populations affected by actions will be provided in the implementation of NDCs. NDCs will have to face similar perils as NAMAs in supporting activities that could potentially have serious negative impacts on local communities and the environment if not properly safeguarded.
Therefore, the governments should clearly set out how they will ensure all-inclusive stakeholder consultation, respect for human rights, indigenous peoples' rights and gender equality. Without deferring to these elements, NDCs cannot drive transformational change.
By Urska Trunk – Policy Officer 

---
Click here if you want to read the other articles of our Watch This! Newsletter
.

Les leçons tirées des Mesures d'atténuation appropriées au niveau national (NAMA) ne devraient pas être oubliées au moment de la mise en œuvre des Contributions déterminées au niveau national (CPDN). Cet article présente les enseignements fournis par l'engagement des parties prenantes dans la mise en place des NAMA ainsi que des recommandations visant à assurer une consultation inclusive des parties prenantes dans le cadre de l'Accord de Paris.
Le 4 novembre 2016, l'Accord de Paris, qui appelle à une action renforcée dans la lutte contre les changements climatiques, est entré en vigueur. Parmi d'autres points, l'Accord souligne le besoin urgent pour les pays d'ajuster leurs contributions d'atténuation à l'objectif de limitation du réchauffement mondial bien en-deçà de 2°C.
L'Accord cite les Contributions prévues déterminées au niveau national (CPDN) comme outil essentiel pour atteindre cet objectif. 190 pays, qui représentent presque 99% des émissions de gaz à effet de serre mondiales, ont présenté leurs CPDN, indiquant leurs actions d'atténuation mais aussi, pour certains d'entre eux, d'adaptation. Lors de la ratification de l'Accord de Paris par les pays, les CPDN sont transformées en Contributions déterminées au niveau national (CDN).
Les NAMA dans le paysage post-Paris
Bien que les NAMA ne soient pas explicitement mentionnées dans l'Accord de Paris, le texte se réfère à des mesures nationales d'atténuation au niveau national ayant pour but de créer des réductions d'émissions inscrites dans les CPDN. Cela s'applique clairement aux mécanismes d'atténuation qui existent déjà au niveau national, et notamment les NAMA.
L'expérience montre que la mise en oeuvre des NAMA dans leur contexte actuel est lente, avec seulement 19 NAMA sur 204 qui ont atteint le stade de mise en oeuvre. Toutefois, les engagements d'atténuation des pays via les NDC pourraient fournir un nouvel élan pour la mise en application de NAMA dans le futur.
Les leçons que les CPDN peuvent tirer des NAMA : la participation de la société civile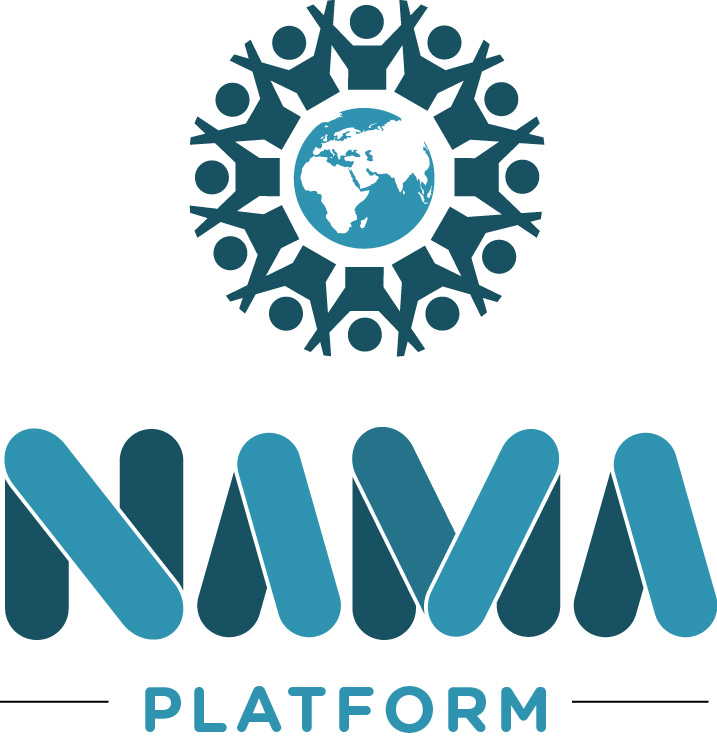 En plus d'être utilisées comme un moyen permettant la mise en oeuvre des NDC, les NAMA peuvent fournir des leçons précieuses concernant l'engagement des parties prenantes dans le processus, particulièrement le public. L'expérience des NAMA montre que l'engagement de la société civile à tous les stades du processus a mené à la pérennisation des NAMA. Cet engagement a augmenté la responsabilité, l'appropriation locale et l'adhésion du public aux résultats des NAMA.
Comme les NAMA, les NDC devraient viser à construire la légitimité et la responsabilité des actions nationales via un soutien du public. Toutefois, seulement environ la moitié des CPDN déposées (53,7%) font mention d'une implication des parties prenantes dans la phase de développement, avec moins d'un cinquième (17%) mentionnant l'inclusion de la société civile comme un des groupes  concernés mais manquant de se référer aux populations autochtones et aux communautés locales concernées.
En outre, il n'est pas précisé comment la participation de la société civile et des populations concernées par les actions sera assurée dans la mise en œuvre des NDC. Les NDC devront relever des défis similaires à ceux des NAMA en soutenant des activités qui pourraient avoir de sérieux impacts négatifs sur les communautés locales et l'environnement, si ces derniers ne sont pas correctement protégés.
Par conséquent, les gouvernements devraient clairement énoncer la façon dont ils vont garantir la consultation à tous les niveaux de toutes les parties prenantes, le respect des droits de l'homme, des droits des populations autochtones et l'égalité des genres. Sans s'en remettre à ces éléments, les NDC ne peuvent pas provoquer de réel changement.
Ecrit par Urska Trunk

---
Cliquez ici pour lire les autres articles de cette édition.
.

La experiencia con las Acciones de Mitigación Nacionalmente Adecuadas (NAMA, de sus siglas en inglés) debería tenerse en cuenta a la hora de implementar las Contribuciones Nacionales Determinadas (NDC, de sus siglas en inglés). Este artículo aporta las lecciones aprendidas de la participación de los grupos de interés en la implementación de las NAMA y las recomendaciones sobre cómo garantizar una consulta que garantice la inclusión de todos los grupos de interés en el marco del Acuerdo de París.
El 4 de noviembre de 2016 entró en vigor el Acuerdo de París, que solicita una acción de envergadura contra el cambio climático. Entre otros temas, el Acuerdo destaca la urgente necesidad de que los países equiparen realmente la mitigación de sus contribuciones con el objetivo de limitar el calentamiento global a un nivel inferior a los 2 °C.
Hace referencia a las Contribuciones Previstas Determinadas Nacionalmente (INDC, de sus siglas en inglés) como herramienta básica para lograr el objetivo. 190 países han presentado sus INDC, indicando sus acciones de mitigación, que representan casi el 99 % de las emisiones globales de gases de efecto invernadero. A medida que los países ratifican el Acuerdo de París, estas INDC se transforman en Contribuciones Determinadas Nacionalmente (NDC, de sus siglas en inglés).
Las NAMA en el escenario posterior al Acuerdo de París
Aunque las NAMA no se mencionan de forma explícita en el Acuerdo, hacen referencia a medidas de mitigación locales con el objetivo de cumplir con las reducciones de las emisiones solicitadas a través de las INDC. Esto también se aplica a los mecanismos de mitigación nacional ya existentes, lo que incluye las NAMA.
La experiencia ha demostrado que la implementación de las NAMA en el contexto actual es lenta, y solo 19 de las 204 acciones están actualmente en la fase de implementación. Sin embargo, los compromisos de mitigación que los países han aceptado a través de las NCD podrían volver a impulsar la implementación de las NAMA en el futuro.
Lecciones de las NAMA aplicables a las INDC: la participación de la sociedad civil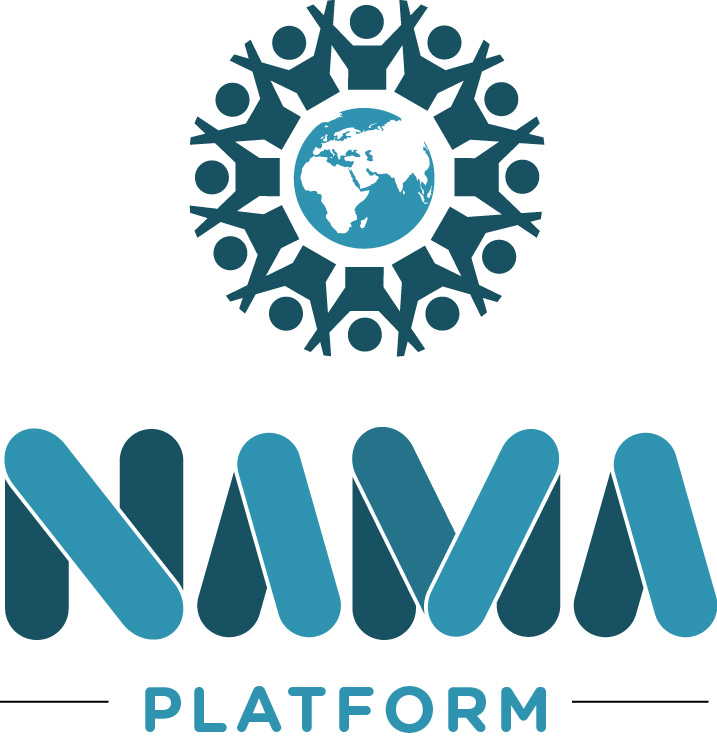 A parte de utilizarlas como un vehículo para implementar las NDC, las NAMA pueden aportar lecciones de gran valor para implicar a los grupos de interés en el proceso, en especial al público. La experiencia de las NAMA muestra que la participación de la sociedad civil en todas las fases del proceso ha logrado una sostenibilidad adicional del proyecto. Aumentó su responsabilidad, su sentimiento local y la aceptación pública de los resultados.
Al igual que las NAMA, el objetivo de las NDC debería ser generar la legitimidad y la responsabilidad de las acciones nacionales a través del apoyo público. Sin embargo, solo la mitad de las INDC presentadas (53,7 %) mencionan la participación de los grupos de interés en la fase de desarrollo, y menos de una quinta parte (17 %) mencionan la participación de la sociedad civil como uno de los grupos de interés pero no hacen referencia a los pueblos indígenas y a las comunidades locales afectadas.
Por otro lado, no queda claro cómo se incluirá en la implementación de las NDC la participación de la sociedad civil y de las poblaciones afectadas. Las NDC deberán enfrentarse a peligros similares a los de las NAMA a la hora de apoyar actividades que podrían tener un impacto negativo sobre las comunidades locales y el medio ambiente si no se protegen como es debido.
Por ello, los gobiernos deberían establecer cómo piensan garantizar una consulta que implique a todos los puntos de interés, respete los derechos humanos, los derechos de las personas y la igualdad de género. Si no otorgan importancia a estos puntos, las NDC no podrán dirigir un cambio transformacional.
Escrito por Urska Trunk

---
Haz clic aquí para leer los otros artículos del nuestro Boletín Watch This!
.