CLICK THE RED BUTTON TO JOIN THE AVIATION TWITTER THUNDERCLAP ON SEPTEMBER 27TH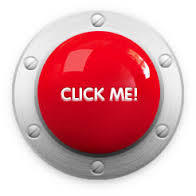 Carbon Market Watch have launched a global online campaign to raise awareness on the upcoming ICAO deal, that is crucial for the climate but not known by the large public and to show airlines, a fundamental ICAO influencer, as well as governments, the decision makers, that the worldwide civil society is watching and demanding effective action.
During the month of July and August, we will hold an #AVIATION TWEETATHON, calling out airlines in tweets and Facebook posts, using an infographic, available in English/French/Spanish, specifically put together for this action, and our "Cabin Cross Check" Policy Brief  that can be linked to Tweets.
Each day, we will focus on a specific country/airline. We hope that national and international NGOs can join forces and take online action.
PLEASE FIND THE CAMPAIGN CALENDAR AND THE "TAKE ACTION TOOLKIT" BELOW!