In a historic step, the Paris agreement recognized the interconnectivity of climate change and human rights, specifying in its preamble that "Parties should, when taking action to address climate change, respect, promote and consider their respective obligations on human rights." This also sets the foundation to make the newly established sustainable development mechanism (SDM) accountable to human rights obligations, which will replace Kyoto Protocol's Clean Development Mechanism (CDM) from 2020 onwards. To ensure that this is actually translated into sound human rights climate action in the future, many lessons still need to be learnt from the CDM.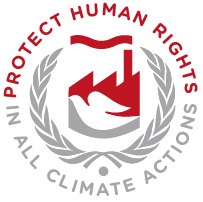 Over the last 10 years, the CDM has demonstrated how important it is to make climate action accountable for human rights. While designed to promote sustainable development in developing countries and to enable emission reductions in the most cost-effective way, numerous CDM project have caused harm to the environment and people—even infringing on rights to life, health, food, water and sanitation, housing, and culture, among others.
Human rights development in the CDM Board
Because of these negative impacts, the CDM Board decided (for the first time!) on how human rights should be addressed in the CDM at its last meeting held before COP21 in November 2015. The Board adopted a new rule saying that stakeholder comments that pertain human rights issues need to be forwarded to the relevant bodies within the United Nations system and within the host government. This is a first step in the right direction and gives a mandate to the secretariat to forward problems to relevant human rights institutions.
There are still, however, many shortcomings to tackle. There are still no means for civil society and affected local communities to effectively raise concerns on negative impacts generated by CDM projects. Likewise, the CDM is still failing to ensure high standards for stakeholder consultation, public participation and the delivery of sustainable development benefits.
What needs to be learnt from the CDM for the design of the new sustainable development mechanism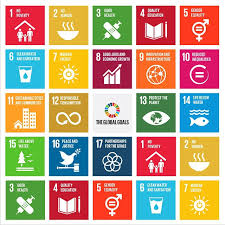 These lessons learned from the CDM will be crucial to take into account when discussing the modalities of the implementation of the new sustainable development mechanism (SDM),  that will come into place from 2020 onwards.
The Paris agreement also sets a new reality, by compelling countries to promote environmental integrity.  The SDM will thus have to consider wider social and environmental factors, other than just the amount of carbon being traded.
The modalities and procedure of the SDM will be discussed in the upcoming meetings of the parties, starting with the next conference of the parties (COP) in Morocco in November 2016. Our priority for this year will be to provide inputs to the design of the sustainable development mechanism, based on the above lessons learnt from the CDM. We will also continue our advocacy work to improve the CDM.
By Juliane Voigt, Policy Researcher – Human Rights & Accountability

---
Click here if you want to read the other articles of our Watch This! Newsletter