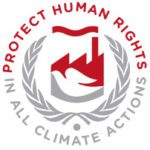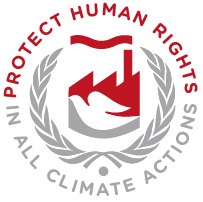 Last week in Bonn, several Parties showed again overwhelming support for the desire to keep human rights language in the Paris agreement. The draft text that will now be the basis for negotiations in Paris, includes strong references to human rights- especially in the operative part of the agreement. This is an important step to make sure that the new climate treaty will also deliver for the most marginalized and vulnerable people.
During the course of the negotiations in Bonn, some champions on human rights, such as the Philippines and Costa Rica, highlighted the clear need to have robust human rights language in the Paris agreement. This was a critical step as the text that was put forward as a basis for discussions at this last negotiation session before Paris only poorly reflected the strong support that was expressed by many parties on including human rights language in the core agreement.
The new draft agreement now contains several human rights references, with human rights being reflected in the draft COP decision, in the preamble, the adaptation section and most importantly, in the operative part of the agreement. The included language thereby calls on parties to respect, protect and fulfil human rights for all. This successful outcome of Bonn is crucial to guarantee that those most vulnerable and affected by climate change will not be left behind in the new climate treaty. In the run up to Paris, mobilization of wider support to strengthen the inclusion of robust human rights language will be vital.
Integrating a human rights based approach to climate policies will be crucial to ensure that activities and projects implemented to address climate change have real positive impacts for development and do not adversely affect human rights, in particular those of the most vulnerable. A human rights-based approach would help to prevent the negative impacts, showcased in numerous past or on-going projects implemented through the financial mechanisms established under the UNFCCC.
In this context, robust human rights language is needed in the Paris treaty that would guarantee the effective integration of human rights in all climate related actions. This is especially significant as the Paris climate deal will set the framework for a wave of climate adaptation and mitigation activities to be implemented in developing countries. These activities are expected to be financed through various public and private finance flows with the goal to mobilise 100 billion dollars annually starting from 2020.
With climate change being one of the greatest human rights challenges of our time, Paris will not deliver for the poorest and most vulnerable people in the world without a strong recognition of human rights in the operative section of the agreement.