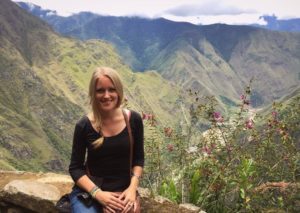 Carbon Market Watch launched a capacity building program on NAMAs. In this framework, a very first webinar took place in July 2015. Speakers revealed that civil society is not only a significant player in NAMA development and implementation, but also that by getting involved in the process, civil society can enjoy a big piece of the pie – the resulting co-benefits.
Nationally Appropriate Mitigation Actions (NAMAs) have been recognized by the international community as a prominent tool for climate change mitigation in developing world. But in order to create real impact, NAMAs require involvement of a wide range of stakeholders, including civil society, to work hand in hand towards building low carbon programmes.
In order to build the understanding of civil society and consequently encourage their involvement in NAMA development process, Carbon Market Watch launched a capacity building programme. Following the publishing of a beginner's guide on the subject, first webinar was held in English on What are NAMAs and how can civil society organisations benefit from them.
During 90 minutes, participants from Latin American, European and South Asian civil societies had the opportunity to ask their questions and share their views on NAMAs. Speakers included representatives from the United Nations Development Program (UNDP), and civil society organisations who are developing and implementing NAMAs on the ground. All of them stressed the importance and the value of civil society engagement in NAMA development and implementation.

The webinar disclosed that civil society engagement does not only strengthen NAMA sustainability, but that civil society can also benefit from the process by being a major recipient of resulting co-benefits. This was showcased through two case studies from Georgia and México.
In Georgia, a pilot for gender sensitive NAMA for energy efficient stoves included both local men and women, which were involved in the construction of solar water heaters and the monitoring and maintenance of sustainable development benefits. 40 % of women which participated in the programme became monitoring and maintenance experts, while the programme reduced unpaid work of men and altogether contributed to improved living conditions and creation of 135 jobs.
In México (for more information, read Constanza's article), a pilot programme for NAMA for low emission schools in Mexico was successful in educating and empowering school communities and young action leaders. Students, teachers, parents, administrative staff and cleaning personnel became leading actors to reduce emissions and facilitators of conversations among governments, civil society and the school sector.
Participation of the civil society in the development and implementation of the NAMA not only brings co-benefits. They can be key in making NAMAs successful. All the speakers highlighted that involvement of civil society in every step of the NAMA process can add to success of NAMA by making the outcomes publicly accepted, sustainable, and by creating a spirit of ownership. It was underlined that civil society engagement can draw out barriers to implementation and ensure co-benefits are properly assessed. Furthermore, civil society, particularly local population, is considered to be the best judge on who the most relevant stakeholders are and which activities could be most realistic and efficient.
Carbon Market Watch will continue its capacity building programme by organising a new webinar on financing opportunities for NAMAs. Likewise, similar webinars will be organized in French and Spanish. Beyond building capacity, Carbon Market Watch wants to facilitate a discussion space for empowering civil society to take action.
Interested? Become part of this programme by writing to [email protected]. We will subscribe you to our NAMA discussion list and let you know about upcoming activities.
By Urška Trunk – Policy Researcher at Carbon Market Watch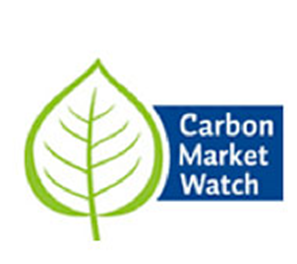 ---
Click here if you want to read the other articles of our Watch This! Newsletter