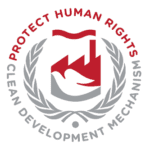 As countries are streamlining the negotiating text that is to be adopted in Paris later this year, one key issue is how to ensure that the climate treaty sufficiently incorporates human rights. A new policy brief released by Carbon Market Watch compares the social and environmental accountability of existing climate finance instruments and underlines the need for strong human rights language in the Paris agreement.
The new policy brief on social and environmental accountability of climate finance instruments provides a closer look at the climate finance instruments established under the UNFCCC to address climate change. It examines and compares existing accountability criteria and safeguards in different UNFCCC instruments that have inter alia sustainable development objectives and looks in particular at sustainable development objectives, local stakeholder consultation rules, and available grievance mechanism procedures. Instruments examined include the Clean Development Mechanism (CDM), Reducing Emissions from Deforestation and Forest Degradation (REDD+), Nationally Appropriate Mitigation Actions (NAMAs), the Green Climate Fund (GCF) and the Adaptation Fund (AF).
The policy brief also underlines that existing human rights obligations that were established under the Cancun Agreement in 2010 stating that "Parties should, in all climate change-related actions, fully respect human rights" have only weakly been operationalized and enforced. In addition, a lack of harmonised rules have resulted in a fragmentation of criteria and standards, with current mechanisms applying very heterogeneous and inconsistent approaches to the consultation of local communities and access to redress mechanisms.
For example, it finds that the CDM – the UNFCCC climate mechanism that offers most experience and under which more than 7500 projects are registered– does not have any safeguards policy or a redress mechanism in place. Although it has improved its local stakeholder consultation rules, infringement is not linked to a compliance mechanism.
Integrating a human rights based approach to climate policies is crucial to ensure that activities and projects implemented to address climate change have real positive impacts for development and do not adversely affect human rights, in particular those of the most vulnerable. This is especially significant as the Paris climate deal will set the framework for a wave of climate adaptation and mitigation activities to be implemented in developing countries and the fact that these activities are expected to be financed through various public and private finance flows with the goal to mobilise 100 billion dollars annually starting from 2020.
Strong human rights recognition is therefore needed in the Paris agreement that underlines that Parties should in all climate change related actions respect, protect, promote and fulfil human rights for all. Parties need to endorse robust human rights language needed in the Paris treaty that guarantees the effective integration of human rights in all climate related actions. Parties will resume for a new session of negotiations in October this year.