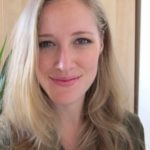 With a large baggage of stranded carbon credits with no buyers in sight, the CDM has started to flirt with the idea of accessing climate finance through the Green Climate Fund to pay for emission reductions delivered by CDM projects without using the offset credits. However, the criteria of the adopted GCF accreditation framework suggest that the CDM in its current form seems out of the climate finance game.
With more than 7.500 projects registered within a decade, the CDM has been the main vehicle for transferring private finance into mitigation projects in developing world. However, with hardly any climate targets until 2020 and uncertainty about the level of ambition of future climate action offset credits remain stranded with hardly any buyers in sight.
CDM advocates have therefore started to look beyond traditional funds for offsets and are now eyeing at climate finance through the Green Climate Fund to pay for emission reductions delivered by CDM projects without using the offset credits produced. The notion that the GCF could purchase some of the current oversupply of CDM credits which does not find buyers elsewhere has already proposed by the CDM High-Level Panel on the CDM Policy Dialogue back in 2012. Carbon Market Watch believes that this is a bad idea for a number of reasons.
Firstly, the GCF mandates to channel 'new, additional, adequate and predictable financial resources to developing countries.' This notion should exclude the potential purchase of stranded offset credits that result from existing CDM projects per se. Moreover, numerous scientific reports and studies highlight the lack of additionality for a large number of implemented projects which means that the amount of stranded offset credits that do not represent real emission reductions is potentially enormous. Purchasing such emission reductions would be a terrible waste of scarce climate finance.
Another reason why the GCF should shy away from CDM projects is enshrined in the GCF's Interim environmental and social safeguards (ESS), based on Performance Standards of the International Finance Corporation. The accreditation process of GFC requires applicant entities to have 'demonstrated ability to undertake the assessment of environmental and social risks' and 'capacity to undertake…monitoring of measures for the management of environmental and social risks.' Adopted safeguards foresee extensive stakeholder participation and a grievance mechanism as a part of accreditation process. However, the CDM to date does not have safeguards or an established grievance mechanism in place. From this it must be understood that in its current design, the CDM does not comply with the safeguards policies of the GCF and can therefore not be accredited as an eligible entity to access funds.
If the CDM wants to access climate finance for emission reductions from future project activities, it will need to undergo a reform process and catch up with the more advanced safeguard systems of other mitigation instruments.
However, even with a social safeguard system in place, a thorough review of future projects under the CDM must separate the wheat from the chaff also on the basis of environmental integrity, firmly excluding projects that have a high risk of not being additional or projects that keep investing in fossil fuels.
By Urska Trunk, Policy Researcher at Carbon Market Watch
Watch This Content: