Scroll down for French and Spanish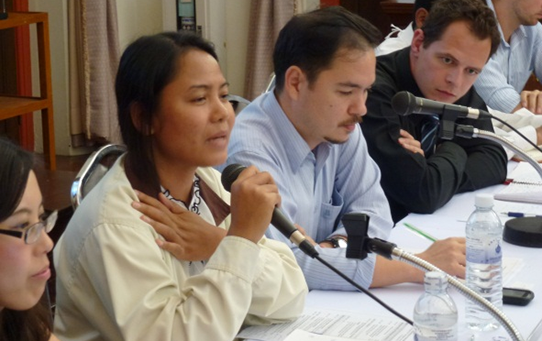 Although the stakeholder consultation process is a key requirement in the CDM process cycle, it has so far been treated as a mere formality. Often communities impacted by CDM projects are not informed about CDM projects or not given an accurate account of expected impacts. Moreover, civil society has now way of knowing about the short 30-day public commenting period that is only announced online and only allows submissions in English. You can find out more about the possibilities for public participation throughout the project cycle in the section Your voice in the CDM
Good governance is essential. More than 7,000 projects are currently in the CDM pipeline and will be operational for many years to come. To give local stakeholders adequate opportunities to raise concerns strong rules and procedures for stakeholder involvement during the whole CDM project cycle are needed.
Grievance Mechanisms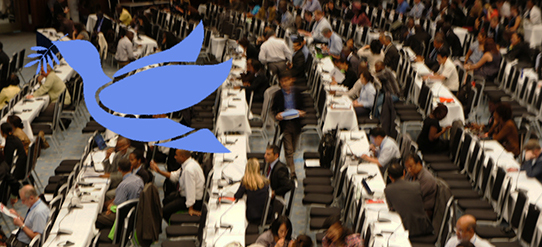 Currently, there is no opportunity for civil society to raise concerns while a project is operational. It is essential that project-affected peoples and communities and civil society groups have the right to appeal decisions by the CDM Executive Board and more broadly the right to seek recourse when CDM project activities cause harm to communities and the environment at any point during the project cycle.
Robust grievance mechanisms both, at international as well as national and local level must be put in place to ensure that those who may be negatively impacted by CDM project activities can raise their concerns and have them addressed in a timely manner. If national laws are violated, the Designated National Authority (DNA) must be responsible to revoke letter of approval. Members of civil society must be entitled to report abuses of national law to the responsible local authorities. These local authorities must be responsible to report to the DNA. If there is reasonable doubt, such as a court order, that a CDM project violates laws, the CDM project must be suspended. Further, there must be a mechanism to deregister a CDM project and its CERs if it is found that the project is not meeting its objectives.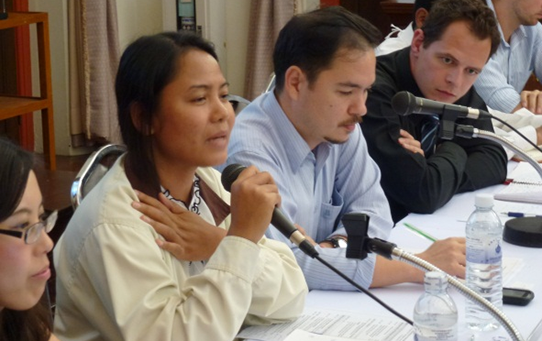 Les négociations climatiques (UNFCCC)
CDM Watch soutient et coordonne le travail de nombreuses organisations de la société civile lors de conférences de la CCNUCC.
CDM Watch plaide pour une intégrité environnementale et sociale plus forte dans les régimes de compensation onusiens et dans les nouveaux mécanismes de marché. Au cours de la CdP, nous publions également notre newsletter Watch This! qui couvre les progrès et les actualités de l'évolution du marché du carbone.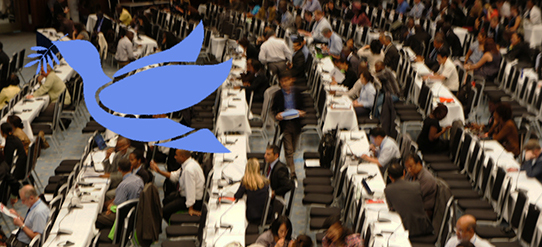 Compensation dans l'UE
Le Système Communautaire d'Échange de Quota d'Émissions (SCEQE) est un système de plafonnement et d'échange qui est entré en vigueur en 2005. Le SCEQE est le plus grand régime obligatoire de plafonnement et d'échanges à ce jour et comprend 30 pays européens. Jusqu'à 50 % des réductions à l'échelle de l'UE au cours de la période 2008-2020 peut être effectuées en achetant des compensations CDM et de Mise en Oeuvre Conjointe (MOC). Soit environ 1,6 milliard de crédits MDP et MOC qui peuvent être utilisés dans le SCEQE au cours de la période 2008-2020. Le SCEQE est actuellement le plus gros acheteur de compensation.
Le SCEQE ne permet pas l'utilisation de crédits MDP provenant de projets forestiers et pose des exigences supplémentaires pour les grands projets hydroélectriques de plus de 20 MW (en savoir plus →). A partir de 2013, les crédits de projets HFC-23 et acide adipique seront bannis (en savoir plus →). En outre, les projets MDP qui n'ont pas été enregistrés avant la fin de l'année 2012 doivent être situés dans un des pays les moins avancés pour pouvoir vendre leurs crédits dans le SCEQE.
Les compensations peuvent également être utilisées par les pays de l'UE pour répondre à leurs obligations de réduction d'émissions pour les secteurs non couverts par le SCEQE (par exemple l'agriculture et le transport). Pour ces secteurs, 60 % des objectifs peuvent être atteints en utilisant des compensations internationales. Certains États membres de l'UE appliquent des restrictions de même qualité que pour les compensations soumises au SCEQE, mais ce n'est pas le cas de tous les États.
CDM Watch plaide pour une restriction de qualité stricte à la fois pour le SCEQE ainsi que pour les secteurs non marchands.
Pour plus d'informations, consultez la section sur les événements politiques qui comprend des présentations et des documents soumis aux décideurs politiques du Parlement européen.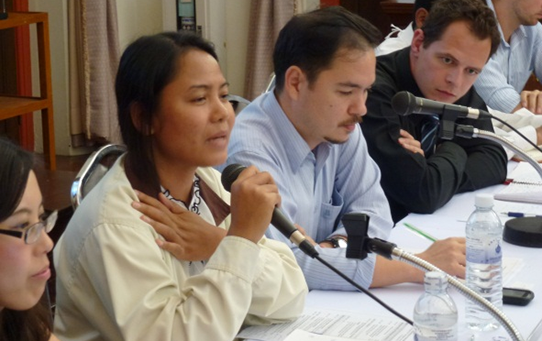 Aunque el proceso de consulta de los interesados es un requisito clave en el ciclo del proceso del MDL, hasta el momento ha sido tratado como una mera formalidad. A menudo, las comunidades afectadas por proyectos de MDL no están informadas sobre los proyectos del MDL o no se da una descripción precisa de los impactos esperados. Por otra parte, la sociedad civil no tiene manera de saber sobre el corto período de comentarios públicos de 30 días que sólo se anuncia en línea y sólo permite presentar información en inglés. Usted puede encontrar más información acerca de las posibilidades para la participación pública en todo el ciclo del proyecto en la sección Tu voz en el MDL
Una gobernanza correcta es esencial. Más de 5.000 proyectos se encuentran actualmente en el proceso del MDL y estará en          funcionamiento durante muchos años venideros. Para dar a los actores locales las oportunidades adecuadas para plantear problemas, normas sólidas y procedimientos para la participación de los interesados durante el ciclo de proyecto del MDL se requieren.
Mecanismos de Reclamo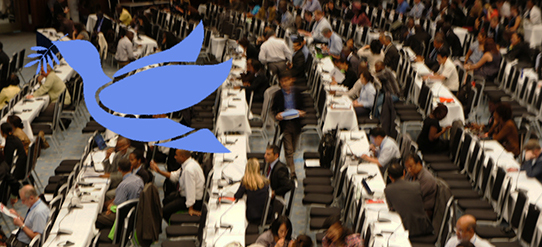 En la actualidad, no hay oportunidad de la sociedad civil para plantear problemas mientras un proyecto esté en funcionamiento. Es esencial que los pueblos  y las comunidades afectadas por el proyecto  y los grupos de la sociedad civil tengan el derecho de apelar las decisiones de la Junta Ejecutiva del MDL y, de manera más amplia, el derecho a recurrir cuando las actividades de proyectos del MDL causen daño a las comunidades y el medio ambiente en cualquier momento durante el ciclo del proyecto.
Mecanismos sólidos de quejas tanto, a nivel internacional así como nacional y local se deben poner en marcha para asegurar que aquellos que pueden verse afectados negativamente por las actividades de proyectos del MDL puedan plantear sus preocupaciones y que estas sean abordadas de manera oportuna. Si las leyes nacionales son violadas, la Autoridad Nacional Designada (AND) debe ser responsable de revocar la carta de aprobación. Los miembros de la sociedad civil deben tener derecho a denunciar los abusos de la legislación nacional a las autoridades locales competentes. Las autoridades locales deben ser responsables de informar a la del AND. Si existe una duda razonable, como por ejemplo una orden judicial, que un proyecto MDL viola las leyes, el proyecto MDL debe ser suspendido. Además, debe existir un mecanismo para cancelar el registro de un proyecto MDL y la emisión de sus bonos (REC) si se comprueba que el proyecto no está cumpliendo sus objetivos.
 Siga este enlace para ver publicaciones relacionadas a este tema en inglés