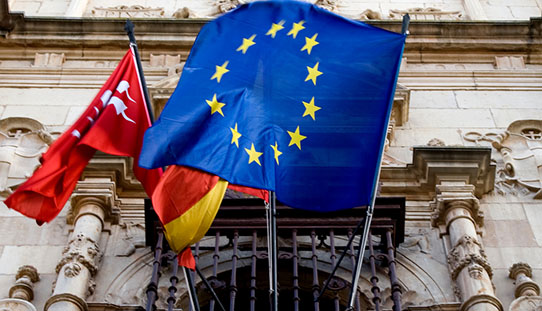 The EU Emissions Trading Scheme (EU-ETS) is a cap-and-trade system which came into force in 2005. The EU-ETS is the largest mandatory cap-and-trade scheme to date and includes 30 European countries. Up to 50% of the EU-wide reductions over the period 2008-2020 can be achieved by buying CDM and Joint Implementation (JI) offsets. This means about 1.6 billion credits from the CDM and JI can be used in the EU-ETS over the period 2008-2020. The EU-ETS is the largest offset buyer to date.
The EU-ETS does not allow the use of CDM credits from forestry projects and has additional requirements for large hydro projects over 20MW (learn more). Credits from HFC-23 and adipic acid projects have been banned from 2013 onwards (learn more). Also, CDM projects that have not been registered by the end of 2012 need to be located in a Least Developed Country (LDC) in order to be eligible to sell their credits in the EU-ETS.
Offsets can also be used by EU countries to meet their emissions reduction obligations for sectors not covered by the EU-ETS (e.g. agriculture and transportation). For these sectors, 60% of the targets can be achieved using international offsets. Some EU Member States have agreed to apply the same quality restrictions for offsets as are mandated under the EU-ETS but others have not.
Carbon Market Watch advocates for strict quality restriction in both the EU-ETS and for the non-traded sectors.
For more information, see the section on policy events including presentations and documents presented to EU policy makers in the European Parliament.