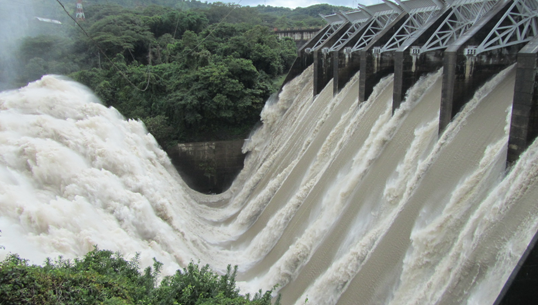 Hydropower comprises 30% of all carbon offsets projects registered under the CDM. Over 1,000 hydropower projects are already registered under the CDM and another 700 are applying for registration, more than any other project type.
Additionality
The CDM requires each approved project to be 'additional': that it only goes forward because of the extra financial support provided by the sale of carbon credits. Each business-as-usual project that is registered under the CDM allows an industrialised country to emit more than their targets without causing the equivalent emissions to be reduced in a developing country. There is evidence that the vast majority of CDM hydro power projects, especially large ones, are not additional:
Hydropower makes up 16% of installed electricity capacity worldwide and is in many cases they are already cost competitive and/or strongly supported by government policies
China and India, the two countries with most hydropower CDM projects, have aggressive targets for developing their hydropower resources in attempts to meet soaring power demand and to address energy security concerns related to growing dependence on imported coal
Furthermore, current additionality rules are inherently inaccurate for large hydropower. Financial return is not a good predictor of whether a large hydropower project will be built because non-financial factors have a large influence on decisions to develop these projects.
(Learn more about additionality)
Sustainability
Hydropower often has negative and sometimes severe impacts on river ecosystems and people, including displacement of communities, loss of agricultural land, and decline in biodiversity. The EU requires all credits from CDM hydropower projects larger than 20MW sold in the EU Emissions Trading Scheme to meet World Commission on Dams environmental and social standards, but similar standards are not required by the CDM itself. Also the current EU rules are not stringent enough.
Registering non-additional projects and those with substantial adverse environmental and social impacts undermines climate mitigation goals by actually increasing emissions and placing the costs of climate change mitigation on those communities that most vulnerable to the impacts of climate change. Download our Hydro Power Policy Briefing to learn more.
Useful external links: