The article was first published in Carbon Markets at COP25 blog on 13 December 2019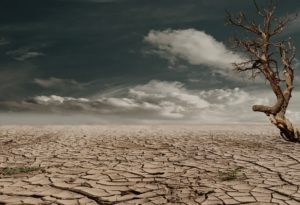 Offsetting means that you compensate for your carbon footprint by financing a climate project that supposedly reduces the same amount of pollution that you produce.
At first glance, that doesn't sound so bad. But we are in the middle of a climate crisis and an offsetting scheme that is a zero-sum game for the climate (at best) will just not cut it. We need to reduce emissions and fast. There are also other problems linked to offsetting, which we have covered for example here.
Increasing climate action over time is at the core of the Paris Agreement and must be reflected in the implementation of future global carbon markets. In other words, the markets under article 6 of the Paris Agreement can no longer be mere offsetting mechanisms – they have to reduce emissions. At the current climate talks in Madrid, the Alliance of Small Island States (AOSIS) is one of the most vocal advocates for "partial cancellation" of credits which would be the first step towards carbon markets reducing emissions instead of simply offsetting them. The countries represented by AOSIS are some of the most vulnerable against the rising sea levels so they have a lot at stake.
As the name suggests, partial cancellation means that when a climate project produces a credit, a part of it is immediately cancelled. In other words, only half of it can be sold to another country or to a company.
Some are of the opinion that this kind of "interference" is not necessary and that the market will deliver reductions on its own, by making it cheaper to invest in climate projects. Of course, this is theory and far removed from the real world. Their logic goes that since reducing emissions at home is expensive, allowing governments to use offsets to meet their climate targets leaves them with more money that can then be invested in more climate action. Unfortunately, it's more likely that governments will be happy to be able to reach their climate targets through buying cheap credits and just as happy to keep the money that is saved or spend it – but not necessarily on climate action.
At the end of the day, what matters is what the atmosphere sees and carbon markets should deliver global greenhouse gas reductions rather than shifting pollution around.