The article was first published on Carbon Markets at COP25 blog on 12th December 2019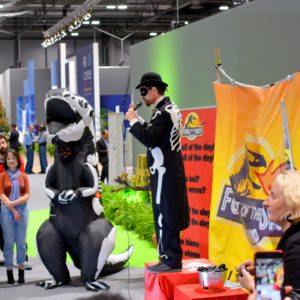 There is a lot at stake in the UN climate conference in Madrid. If countries agree on bad rules for the future global carbon markets, the world will lock in a system that does nothing to reduce emissions – in fact, might very well increase them.
After 10 days of negotiations, all dodgy elements are still on the table which means that right now, carbon markets pose a real threat to the integrity of the Paris Agreement.
One of the critical issues is something called 'double-counting'.
Sounds technical, what is that?
The theory of a carbon market is that a country that struggles to meet its climate target can purchase emission reductions from another country that has overachieved its target. But there is a risk that both countries could count the same emission reduction towards their national climate targets.
The risk of double-counting is also not limited to countries. Under the future aviation offsetting scheme (CORSIA), airlines will be obliged to buy credits from climate projects to compensate for the growth in their emissions above 2020 levels. The aviation sector is also still negotiating the rules for CORSIA.
It will be crucial to align the Article 6 rules with those of CORSIA so that there is no double-counting between countries and airlines either.
Ok, there's a problem – how do we solve it?
We need to set transparent and robust accounting rules as it is imperative to ensure that emission reductions are correctly tracked and reported.
In practical terms this means that countries must correct their final emission levels to make sure they do not report emission reductions which have been sold to another country – this is called applying corresponding adjustments.
Where do countries stand on this?
It probably doesn't come as a surprise that Brazil opposes these rules (Brazil opposes anything that would ensure environmental integrity or protect human rights for that matter).
The EU and countries like Mexico, Switzerland, Costa Rica, New Zealand, the Alliance of Small Island States (AOSIS), and the group of Least Developed Countries (LDC) will not accept double-counting because it would undermine the Paris Agreement's environmental integrity. It's very important that stay strong.
We are in the middle of a climate breakdown. What we need is emission reductions, no accounting tricks.