Still no closure for UN offsetting scheme review
At the COP 22 climate conference in Marrakesh, countries continued debating the review of the UN's Clean Development Mechanism (CDM), which will serve as a model for the newly established Sustainable Development Mechanism (SDM). Parties generally shied away from controversial topics, such as demands to establish a grievance mechanism. In order for the CDM review to be useful for future market mechanisms, critical issues have to be addressed before it can be closed.
The Cle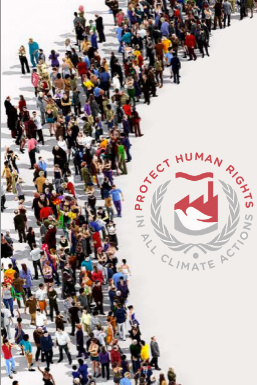 an Development Mechanism was supposed to reduce emissions in a cost-effective way and to bring sustainable development in developing countries. Over 10 years of experience with the CDM have shown that numerous projects do not live up to their sustainable development promises, but on the contrary can have even negative social and environmental impacts.
The review of the modalities and procedures is therefore an important step to address continuing flaws in the CDM and to inform the design of the SDM.
During COP 22, parties agreed to negotiate the role of Designated National Authorities (DNAs) and Programmes of Activities in the review – focusing thereby on rather easy and less controversial topics.
With this review going on for several years already, there was a strong desire to close the item. Discussion heated up on how such a conclusion could be done and what messages needed to be included in the modalities and procedures.
Many countries only want to reference their work on DNAs and PoAs. But others, such as St Lucia with support from the EU, highlight that fundamental issues have not been addressed, including environmental integrity, double counting and the need for a grievance mechanism.
With different views on how to proceed, parties were not able to find common ground, forcing the use of rule 16 of the UNFCCC rules and procedures. This rule puts the review of the modalities and procedures back on the negotiation agenda in the next intersession in May 2017.
Barro Blanco embodies the failings of CDM
The latest developments on the Barro Blanco hydroelectric dam, a CDM project in Panama, highlight the importance of a robust reform of the CDM.
In a landmark decision, Panama formally withdrew support for the project by deregistering it in November 2016. This marks the first time a host country has withdrawn registration of a CDM project. Panama cited that the project design document no longer corresponds  to its current environmental impact assessment.
Local affected indigenous Ngäbe communities have opposed the project for many years, as the dam reservoir is expected to flood homes and religious and cultural sites.
Huge news: Panama withdraws UN registration for #BarroBlanco hydrodam project! Read our PR: https://t.co/AQHf1d9v3y #COP22 #carbonmarkets pic.twitter.com/GhwCChFVa0

— Carbon Market Watch (@CarbonMrktWatch) 10 novembre 2016
Barro Blanco is not a stand-alone project. A number of registered projects were developed despite local opposition and led to negative social and environmental impacts, as well as human rights violations.
The establishment of a CDM grievance mechanism is essential for the operationalization of the 2010 Cancun agreement, which calls for all parties to fully respect human rights in all climate change related actions. This would also send the right signal to the negotiators of the SDM, reminding them about their responsibilities under the preamble of the Paris Agreement to respect, promote and consider respective obligations on human rights when taking action to address climate change.
By Juliane Voigt – Sustainable development Policy Officer 

---
Click here if you want to read the other articles of our Watch This! Newsletter
.