Carbon Market Watch's aviation campaign was a prominent feature of 2016, as countries were set to adopt the first measure to address international aviation's role in fighting climate change. Despite the array of online actions taken by civil society (thank you to all of you who participated) the ICAO General Assembly has adopted an agreement that is not in line with the Paris Agreement's goals.
Member States of the International Civil Aviation Organisation (ICAO) agreed in October to an offsetting scheme for the aviation sector. It is now known as the Carbon Offsetting and Reduction Scheme for International Aviation (CORSIA). Starting in 2020 airlines will offset growing emissions with climate projects in other sectors around the world. Because not all states have signed up only around 75% of emissions above 2020 levels will be addressed. This of course also depends on the quality of the carbon credits bought by airlines.
Important language missing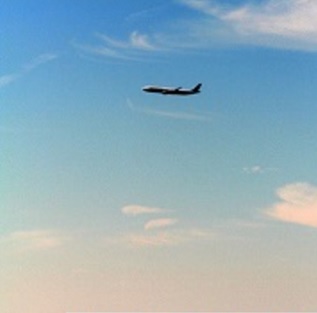 Repeated demands from civil society on the need for a robust measure that avoids double counting of carbon credits, was answered by a last minute change to the CORSIA text inserting stronger language on eligibility and avoiding double counting of UNFCCC credits, something that Carbon Market Watch has long advocated for.
Nevertheless, the resolution lacks high level language around strong oversight, environmental integrity and avoiding problematic credits. While the measure itself has been agreed, details around how the measure will work in practice have not been elaborated. Serious issues that could have been solved at the political level have been pushed off to technical discussions running until 2018.
.
Not in line with the Paris Agreement
Simply put, aviation's contribution, while a welcome political statement from the industry, does not put us on a pathway to limiting global warming in line with the Paris Agreement. Offsetting is a short term solution and all sectors must decarbonise to reduce the effects of climate change.
"There is a lot of work to be done to regulate the quality of credits allowed in this system" says @kelsey_perlman
https://t.co/t1LzykP7AO

— Carbon Market Watch (@CarbonMrktWatch) 8 octobre 2016
In the short term, the CORSIA must have safeguards in place to make sure it truly delivers on the goal it has agreed to. This means civil society will need to put continued pressure to create an offsetting scheme that is transparent, in line with the developments of the Paris Agreement and, above all, contributes to continued decarbonisation and emissions reductions, needed to buy time until aviation can cut its own growing emissions.
By Kelsey Perlman – Land use and aviation Policy Officer 

---
Click here if you want to read the other articles of our Watch This! Newsletter
.