Scroll down for French and Spanish

Carbon Market Watch's aviation campaign was a prominent feature of 2016, as countries were set to adopt the first measure to address international aviation's role in fighting climate change. Despite the array of online actions taken by civil society (thank you to all of you who participated) the ICAO General Assembly has adopted an agreement that is not in line with the Paris Agreement's goals.
Member States of the International Civil Aviation Organisation (ICAO) agreed in October to an offsetting scheme for the aviation sector. It is now known as the Carbon Offsetting and Reduction Scheme for International Aviation (CORSIA). Starting in 2020 airlines will offset growing emissions with climate projects in other sectors around the world. Because not all states have signed up only around 75% of emissions above 2020 levels will be addressed. This of course also depends on the quality of the carbon credits bought by airlines.
Important language missing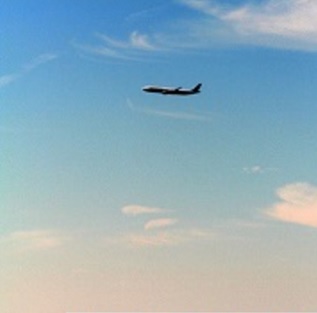 Repeated demands from civil society on the need for a robust measure that avoids double counting of carbon credits, was answered by a last minute change to the CORSIA text inserting stronger language on eligibility and avoiding double counting of UNFCCC credits, something that Carbon Market Watch has long advocated for.
Nevertheless, the resolution lacks high level language around strong oversight, environmental integrity and avoiding problematic credits. While the measure itself has been agreed, details around how the measure will work in practice have not been elaborated. Serious issues that could have been solved at the political level have been pushed off to technical discussions running until 2018.
.
Not in line with the Paris Agreement
Simply put, aviation's contribution, while a welcome political statement from the industry, does not put us on a pathway to limiting global warming in line with the Paris Agreement. Offsetting is a short term solution and all sectors must decarbonise to reduce the effects of climate change.
"There is a lot of work to be done to regulate the quality of credits allowed in this system" says @kelsey_perlman
https://t.co/t1LzykP7AO

— Carbon Market Watch (@CarbonMrktWatch) 8 octobre 2016
In the short term, the CORSIA must have safeguards in place to make sure it truly delivers on the goal it has agreed to. This means civil society will need to put continued pressure to create an offsetting scheme that is transparent, in line with the developments of the Paris Agreement and, above all, contributes to continued decarbonisation and emissions reductions, needed to buy time until aviation can cut its own growing emissions.
By Kelsey Perlman – Land use and aviation Policy Officer 

---
Click here if you want to read the other articles of our Watch This! Newsletter
.

La campagne sur l'aviation de Carbon Market Watch a pris une place prépondérante en 2016, année où les pays devaient adopter les premières mesures portant sur le rôle de l'aviation internationale dans la lutte contre les changements climatiques. Malgré les nombreuses actions en ligne menées par la société civile (merci à tous ceux qui ont participé), l'Assemblée gérénale de l'OACI a adopté un accord qui n'est pas conforme aux objectifs de l'Accord de Paris.
Les Pays-Membres de l'Organisation de l'aviation civile internationale (OACI) se sont accordés en octobre sur un mécanisme de compensation pour le secteur de l'aviation. Il est désormais connu sous le nom de Programme de compensation et de réduction de carbone pour l'aviation internationale (CORSIA). A partir de 2020, les compagnies aériennes compenseront la hausse de leurs émissions par des projets pour le climat dans d'autres secteurs à travers le monde. Tous les Etats n'ayant pas signé, seulement environ 75% des émissions au-delà des niveaux de 2020 seront concernées. Cela dépend aussi évidemment de la qualité des crédits carbone achetés par les compagnies aériennes.
Des précisions importantes manquent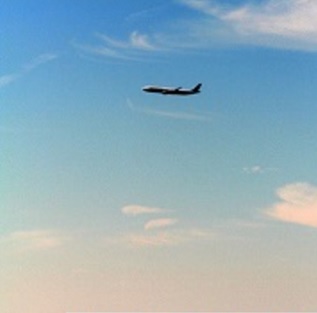 Les demandes à répétition de la société civile plaidant pour une mesure robuste permettant d'éviter le double comptage des crédits carbone a été entendue; un changement de dernière minute au texte du CORSIA a permis d'insérer une formulation plus forte sur l'éligibilité et le double comptage des crédits de la CCNUCC, ce pour quoi Carbon Market Watch s'est longtemps battu.
Néanmoins, la résolution manque de précisions sur un contrôle strict, l'intégrité environnementale et les possibilités d'éviter les crédits problématiques. Tandis que l'accord sur la mesure en elle-même a été conclu, les détails sur la manière dont celle-ci fonctionnera en pratique n'ont pas été élaborés. De graves problèmes, qui auraient pu être solutionnés au niveau politique, ont été reportés à des discussions techniques qui se prolongeront jusqu'en 2018.
Pas conforme à l'Accord de Paris
Pour le dire simplement, la contribution de l'aviation, bien qu'officiellement saluée par l'industrie, ne nous engage pas sur une voie permettant de limiter le réchauffement climatique mondial, conformément à l'Accord de Paris. La compensation est une solution à court terme et tous les secteurs doivent se "décarboner" pour réduire leurs effets sur les changements climatiques.
A court terme, le CORSIA doit mettre en place des garanties pour s'assurer de tenir réellement ses promesses par rapport à l'objectif qu'il s'est fixé. Cela signifie que la société civile devra continuer à mettre la pression pour créer un mécanisme de compensation qui soit transparent, conforme aux développements de l'Accord de Paris, et surtout qui contribue à une réelle décarbonisation et à des réductions d'émissions nécessaires jusqu'au moment où l'aviation pourra réduire l'augmentation de ses propres émissions.
Ecrit par Kelsey Perlman  

---
Cliquez ici pour lire les autres articles de cette édition.
.

La campaña de aviación de Carbon Market Watch fue un elemento destacado de 2016, en la que los países estaban listos para adoptar la primera medida para abordar el papel que juega la aviación internacional en el escenario de la lucha contra el cambio climático. A pesar del despliegue de acciones en línea llevadas a cabo por la sociedad civil (gracias a todos los que participaron) la Asamblea General de la OACI ha adoptado un acuerdo que no está en la línea del Acuerdo de París.
Los Estados miembros de la Organización de Aviación Civil Internacional (OACI) aceptaron en octubre un plan de compensación de emisiones de carbono para el sector de la aviación. Se conoce ahora como el esquema de compensación y reducción de emisiones de carbono para la aviación internacional (CORSIA, por sus siglas en inglés). Empezará en 2020 y las aerolíneas deberán compensar las cada vez mayores emisiones de carbono con proyectos a favor del clima en otros sectores de todo el mundo. No todos los estados han firmado el esquema, por lo que solo se podrá abordar el 75 % de las emisiones por encima de los niveles aceptables de 2020. Esto, por supuesto, depende de la calidad de los bonos de carbono adquiridos por las aerolíneas.
Faltan precisiones importantes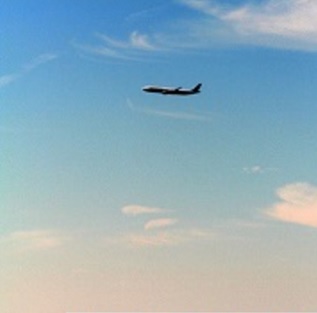 Las reiteradas solicitudes por parte de la sociedad civil sobre la necesidad de establecer una medida firme que evite la doble contabilidad de los bonos de carbono, recibieron una respuesta de última hora a través de una modificación en el texto del CORSIA en el que se insertaron, con un estilo más estricto, comentarios sobre la elegibilidad y la prohibición de la doble contabilidad de los bonos de la CMNUCC.
Sin embargo, la resolución requiere una redacción todavía más vehemente sobre integridad medioambiental y sobre la necesidad de una compensación de las emisiones y de la eliminación de los problemas relacionados con los créditos. Aunque la medida se ha aceptado, todavía no se han elaborado los detalles sobre cómo funcionará en la práctica. Algunos problemas graves, que podrían haberse solucionado mediante medidas políticas, han quedado delegados a discusiones técnicas que se alargarán hasta 2018.
Divergencias con el Acuerdo de París
Dicho de una forma simple, la contribución del sector de la aviación, aunque es una declaración de una política bien acogida del sector, no nos pone en un camino de limitar el calentamiento global que esté en la misma línea que el Acuerdo de París. La compensación de las emisiones de carbono es una solución a corto plazo y todos los sectores deberían reducir las emisiones para disminuir los efectos del cambio climático.
Es necesario que el CORSIA, no se demore más y se abastezca de figuras responsables de garantizar que realmente se alcanza el objetivo acordado. Esto también significa que la sociedad civil debe generar una presión incesante para crear un esquema de compensación transparente, en línea con los desarrollos del Acuerdo de París y que, sobre todo, contribuya a una reducción continua de las emisiones de carbono necesaria para poder esperar hasta que el sector de la aviación pueda reducir el crecimiento de sus propias emisiones.
Escrito por Kelsey Perlman  

---
Haz clic aquí para leer los otros artículos del nuestro Boletín Watch This!
.