The Paris COP made strong provisions for markets and, non-market approaches. Next on the agenda is figuring out how these pieces work and fit together, what role they may play in a 1.5C scenario, how to improve and phase out the Kyoto Protocol's measures (the Clean Development Mechanism (CDM) and Joint Implementation (JI)), and how to integrate robust safeguards to guarantee social and environmental integrity all while promoting sustainable development. In the run up to the next Climate Conference in Marrakech in November, Parties and observers are invited to submit their views on the provisions.
First negotiations on Article 6 of the Paris Agreement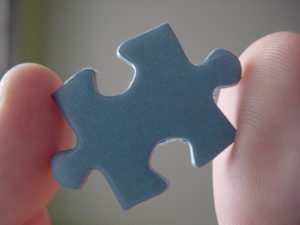 Article 6 of the Paris Agreement provides a framework for cooperation between Parties when implementing their nationally determined contributions; the article includes cooperative (carbon markets) and non-market approaches as well as a new mechanism, that has already been popularly been named the Sustainable Development Mechanism (SDM).
Discussions on the rules, modalities and procedures were high on the agenda of the UNFCCC intersessional climate talks in May 2016. This first round of negotiations was used by Parties to discuss what issues were important to address and how to move forward, highlighting elements such as double counting, governance, additionality and lessons to be learned from the Clean Development Mechanism (CDM). Sadly, human rights safeguards and ideas on how to measure and promote sustainable development are not yet at the top of most Parties' agendas. Strong social and environmental safeguards, and how they need to be integrated with sustainable development and transparent governance, are key in order to avoid repeating mistakes of the CDM, such as the Barro Blanco project in Panama.
Little concrete progress was made. It took 15 hours of discussions in Bonn to decide to invite Parties and observer organisations to submit their views on the rules, modalities and procedures for Art. 6. This is an important opportunity to place key issues on the negotiation agenda and to underline the need for sufficient safeguards, human rights protections and environmental integrity in the future market regime.
Uncertain future for market mechanisms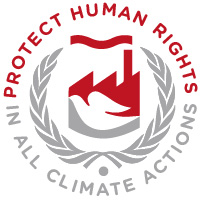 Based on the climate pledges submitted by countries before the Paris conference, there will not be much demand for market mechanisms in the near future. Demand certainly by no means compare to when the CDM and JI credits became eligible to use under the EU's cap and trade system (EU ETS). The major emitters – China, the US, and the EU – have all said they will not use international credits to meet their pledges under the Paris Agreement. In addition, most countries that expressed an interest in markets were interested in selling rather than buying. Importantly, how aspirant countries intend to account for sold credits when it comes to their own pledges needs more clarification. It will be important to ensure that being able to sell does not become a perverse incentive to reduce ambition, but also to make sure that parties make significant emission cuts at home rather than delaying a domestic low carbon transition by outsourcing mitigation to other countries.
International aviation and shipping are two sectors that are not included in most national pledges, which could be an external source of demand. This, however, depends on the results of the ongoing negotiations on how to address emissions from aviation at the UN aviation body ICAO as well as the talks at the International Maritime Organisation (IMO). In both cases it is unclear how these negotiations will turn out, including whether or not efforts in those sectors will be double counted under the Paris Agreement.
By Juliane Voigt – Policy officer – and Aki Kachi – International policy director 

---
Click here if you want to read the other articles of our Watch This! Newsletter