In February 2015, the Panamanian government suspended construction of the Barro Blanco hydro dam after recognising shortcomings in the agreement with affected stakeholders. One year later, and with the suspension now lifted, construction of the dam nears completion with some local communities fearing forced eviction from their homes. Supporters are calling on the Panamanian President to ensure that the affected communities are free from repression.
ANAM the environmental agency in the country, decided last year to temporarily suspend the construction of the 95% completed Barro Blanco hydroelectric dam that was registered under the UN's Clean Development Mechanism (CDM). The suspension, and subsequent investigation by ANAM, was justified because of non-compliance with national environmental impact assessment requirements including shortcomings in the agreement with the locally affected communities encompassing the Ngäbe Bugle indigenous people.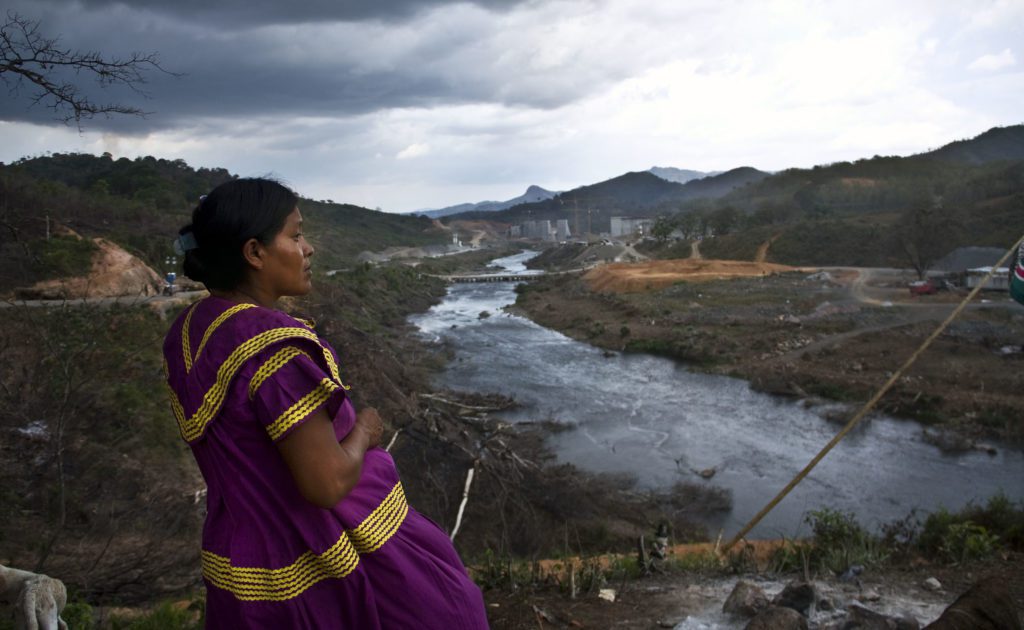 Slap on the wrist
In September 2015, the Panamanian administration concluded its investigation and officially recognised the project manager guilty of failing to reach agreement with the affected stakeholders. As a consequence the company in charge was sanctioned with a fine amounting $775.000. The outcome of the investigation resulted in the lifting of the suspension. Despite official recognition that the public consultation was inadequate, construction on the dam draws to completion.
Locally affected communities are now fearful that security forces will attempt to evict them from their lands. This would lead the way to the dam reservoir flooding.  Six hectares of this is Ngäbe-Bugle territory that includes homes, schools, religious, archaeological, and cultural sites. Communities' leaders have issued a call for international solidarity and asked for the end of the violence against the Ngäbes opposing the dam.
International support
In reaction to this call, Carbon Market Watch, along with other international NGOs, have initiated an online action to express solidarity with the affected communities and to call upon the Panamanian government to respect its international commitments. Panama recently reaffirmed its obligations to respect and protect human rights in the Paris Climate Agreement and the Geneva Pledge for Human Rights in Climate Action.
The action gives opportunity for the wider public to send a letter to Panama President Juan Carlos Varela, Vice President Isabel de Saint Malo, calling on them to ensure that the Ngäbes are protected from any further intimidation and repression. The letter also calls them to reach an agreement with the local affected communities, even if that means cancellation of the project.
by Pierre-Jean Brasier