Scroll down for French and Spanish

In February 2015, the Panamanian government suspended construction of the Barro Blanco hydro dam after recognising shortcomings in the agreement with affected stakeholders. One year later, and with the suspension now lifted, construction of the dam nears completion with some local communities fearing forced eviction from their homes. Supporters are calling on the Panamanian President to ensure that the affected communities are free from repression.
ANAM the environmental agency in the country, decided last year to temporarily suspend the construction of the 95% completed Barro Blanco hydroelectric dam that was registered under the UN's Clean Development Mechanism (CDM). The suspension, and subsequent investigation by ANAM, was justified because of non-compliance with national environmental impact assessment requirements including shortcomings in the agreement with the locally affected communities encompassing the Ngäbe Bugle indigenous people.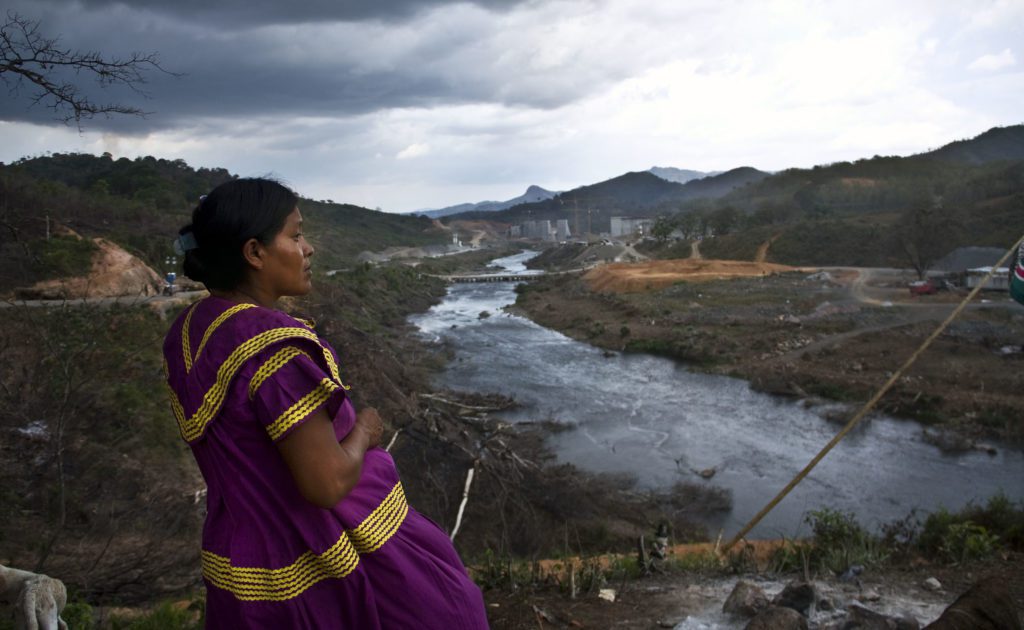 Slap on the wrist
In September 2015, the Panamanian administration concluded its investigation and officially recognised the project manager guilty of failing to reach agreement with the affected stakeholders. As a consequence the company in charge was sanctioned with a fine amounting $775.000. The outcome of the investigation resulted in the lifting of the suspension. Despite official recognition that the public consultation was inadequate, construction on the dam draws to completion.
Locally affected communities are now fearful that security forces will attempt to evict them from their lands. This would lead the way to the dam reservoir flooding.  Six hectares of this is Ngäbe-Bugle territory that includes homes, schools, religious, archaeological, and cultural sites. Communities' leaders have issued a call for international solidarity and asked for the end of the violence against the Ngäbes opposing the dam.
International support
In reaction to this call, Carbon Market Watch, along with other international NGOs, have initiated an online action to express solidarity with the affected communities and to call upon the Panamanian government to respect its international commitments. Panama recently reaffirmed its obligations to respect and protect human rights in the Paris Climate Agreement and the Geneva Pledge for Human Rights in Climate Action.
The action gives opportunity for the wider public to send a letter to Panama President Juan Carlos Varela, Vice President Isabel de Saint Malo, calling on them to ensure that the Ngäbes are protected from any further intimidation and repression. The letter also calls them to reach an agreement with the local affected communities, even if that means cancellation of the project.
by Pierre-Jean Brasier
En février 2015, le gouvernement panaméen suspendait la construction du barrage hydroélectrique de Barro Blanco, après avoir reconnu l'inexistence d'un accord avec les parties prenantes concernées. Un an plus tard, la suspension est levée et la construction est presque terminée. Toutefois, aucun dialogue ni accord avec les communautés locales affectées n'est en vue.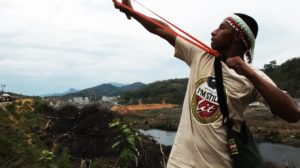 Il y a un an, en février 2015, l'Autorité de l'environnement du Panama, l'ANAM, décidait de suspendre temporairement la construction du barrage hydroélectrique de Barro Blanco, terminé à 95%. Ce projet est enregistré sous le Mécanisme de Développement Propre (MDP) de l'ONU. La suspension, dans l'attente des résultats d'une enquête par l'ANAM, était justifiée par le manque d'accord avec les communautés locales affectées, faisant partie de l'ethnie des Ngöbe Bugle.
Pour remédier à ce manquement, une table ronde a été mise en place entre l'État panaméen et les communautés affectées, pour discuter de la compatibilité du barrage avec les lois nationales et les droits de l'homme. Même si la compagnie en charge du projet a reconnu l'existence de « faiblesses administratives récurrentes et de gestion inappropriée », le gouvernement, sous la pression des bailleurs internationaux, en est finalement arrivé à la conclusion que « la poursuite du projet était une question d'intérêt national », alors que les communautés souhaitaient l'annulation du projet.
En conséquence, les parties prenantes concernées sont sorties des discussions en mai 2015 et ont repris leurs manifestations pacifiques. Pour faire face à la tension croissante, le gouvernement, dans un accord passé en août 2015 avec la plus haute autorité des Ngöbe mais dénoncé par les communautés affectées, s'est engagé à « ne pas redémarrer le barrage avant qu'un accord soit conclu avec les parties prenantes concernées ».
Peu de temps après, en septembre 2015, l'administration panaméenne a terminé son enquête et a officiellement désigné le gestionnaire de projet comme coupable de ne pas avoir conclu un accord avec les parties prenantes concernées. En conséquence, la compagnie en charge a été condamnée à payer une amende de 775.000$. Paradoxalement, l'achèvement de l'enquête a aussi coïncidé avec la levée de la suspension et la reprise des travaux de construction.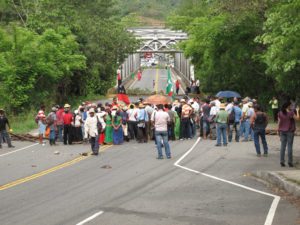 La date présumée de fin du projet est avril 2016. D'après nos partenaires locaux, des essais d'inondations ont déjà commencé. Pourtant, il est inquiétant d'observer qu'un processus de discussion avec les communautés affectées est toujours absent. Alors que la construction du barrage est sur le point de se terminer, le risque d'éviction forcée des communautés locales augmente.
Le Panama a récemment réaffirmé ses obligations de respect et protection des droits de l'homme dans l'Accord de Paris sur le climat et l'Engagement de Genève pour les droits de l'homme dans l'action climatique. Nous appelons le gouvernement panaméen à respecter ses engagements à la fois nationaux et internationaux et à conclure un accord avec les parties prenantes locales concernées, qui demandent l'annulation du projet. Puisque les autorités nationales ont officiellement reconnu les faiblesses de la consultation des parties prenantes concernées, ce qui démontre le caractère non durable du projet, nous exhortons aussi le gouvernement de Panama à retirer son agrément quant à l'enregistrement de Barro Blanco dans le MDP.


Par Pierre-Jean Brasier, Coordinateur du Réseau 
---
Cliquez ici si vous voulez lire les autres articles de notre Lettre d'Information Watch This!

En febrero de 2015, el gobierno panameño suspendió la construcción de la presa hidráulica Barro Blanco tras reconocer la ausencia de un acuerdo con las partes afectadas. Un año más tarde, la suspensión se ha levantado y la construcción está cercana a su finalización. Sin embargo, no hay ningún diálogo o acuerdo con las comunidades locales afectadas a la vista.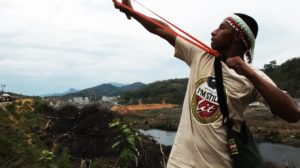 Hace un año, en febrero de 2015, la agencia medioambiental panameña ANAM, decidió suspender temporalmente la construcción del 95 % de la presa hidráulica Barro Blanco, un proyecto registrado bajo el Mecanismo de Desarrollo Limpio (MDL) de la ONU. La suspensión, pendiente de investigación por parte de la ANAM, fue justificada por el no cumplimiento con los requisitos de valoración del impacto medioambiental que incluyen limitaciones en el acuerdo con las comunidades locales afectadas, partes de la comarca indígena Ngöbe Bugle.
Para tratar estas limitaciones se estableció una mesa redonda entre el estado panameño y las comunidades afectadas, para debatir la compatibilidad de la presa con la legislación nacional y los derechos humanos. Aun reconociendo "errores administrativos recurrentes y una gestión inadecuada" por parte de la compañía, el gobierno, ante la presión de los bancos internacionales financiadores, concluyó eventualmente que "la continuación del proyecto era una cuestión de interés nacional", mientras las comunidades querían la cancelación del proyecto.
El resultado fue que las partes afectadas abandonaron las conversaciones en mayo de 2015 y reanudaron sus protestas pacíficas. Enfrentado a una tensión creciente, el gobierno, en un acuerdo alcanzado en agosto de 2015 con la máxima autoridad Ngöbe pero denunciado por las comunidades afectadas, se comprometió a no iniciar la presa "hasta tanto no se haya alcanzado un acuerdo final entre las partes en conflicto."
Poco después, en septiembre de 2015, la administración panameña concluyó su investigación y reconoció oficialmente que el gestor del proyecto era culpable de no haber alcanzado un acuerdo con las partes afectadas. Como consecuencia, la dirección de la compañía fue sancionada con una multa de 775.000 $. Paradójicamente, el final de la investigación también supuso la elevación de la suspensión y la reanudación de los trabajos de construcción.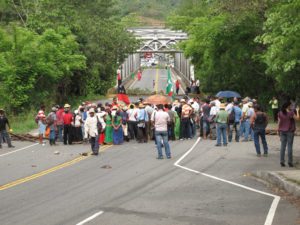 La fecha prevista de finalización del proyecto es abril de 2016. Según nuestros socios locales, las pruebas de inundaciones ya han comenzado. Pero es preocupante que siga sin haber un proceso de dialogo con las comunidades locales afectadas. Dado que la construcción de la presa se acerca al final, el riesgo de desalojado forzado de las comunidades locales aumenta.
Panamá ha reafirmado recientemente sus obligaciones de respetar y proteger los derechos humanos en el Acuerdo sobre el Clima de París y el Compromiso de Ginebra por los derechos humanos en la acción climática. Llamamos al gobierno panameño a respetar tanto sus compromisos nacionales como los internacionales y a alcanzar un acuerdo con las partes afectadas locales, quien quieren la cancelación del proyecto. Como las autoridades nacionales han reconocido oficialmente las limitaciones de la consulta a las partes afectadas que demostraron la falta de sostenibilidad del proyecto, también llamamos al gobierno de Panamá a retirar su aprobación de registro del MDL de Barro Blanco.

Escrito por Pierre-Jean Brasier – Coordinador de la Red de Carbon Market Watch 
---
Haz clic aquí para leer los otros artículos del nuestro Boletín Watch This!