Scroll down for French and Spanish

Following the adoption of the landmark Paris agreement, our plate will be full with important campaigns in 2016. Our objective? Ensure that policies are accountable and ambitious enough to achieve countries commitment to limit global warming to 1,5C. Here is a short overview of our priorities at the international level.
Ensure accountability of climate action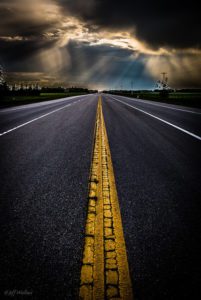 Governments in Paris recognized, in a historic step, that climate change is a human rights issue. A detailed preambular language specifies that parties, when taking action to address climate change, have to respect, promote and consider respective human rights obligations.
In 2016 and onwards, we want to ensure that this commitment is well taken into account in every climate finance mechanism. Far too often have we seen projects harmful for the environment and the local population, as it is still the case for example with the CDM registered projects of Barro Blanco and Santa Rita (see other articles in this newsletter).
As a consequence, we will push for a strong environmental and social management system in the Green Climate Fund, which will be on the GCF's agenda for this year and advocate for stronger criteria in financing institutions supporting Nationally Appropriate Mitigation Actions (NAMAs) and advocate for effective use of climate finance.
We will also push for the establishing of an overall institutional safeguard system that effectively prevent social and environmental harm and human rights violations, promote sustainable development, and maximise stakeholder participation. For more information, read an article by Jules Voigt here and our Policy Brief on accountability of climate finance here.
Stringent rules for carbon markets
Despite seemingly genuine fears among some of the carbon markets negotiators that the issue would fall out of the text completely, the Paris Agreement actually resulted in more detailed text, gathered under Article 6, than had realistically been expected.
Article 6 creates three different frameworks: one for cooperative approaches to allow the linking of carbon markets, one framework for non-market approaches to sustainable development and a new Sustainable Development Mechanism (SDM), similar to the CDM but with a considerably broader scope. Indeed, all countries, including developed countries, will be able to generate and/or use these offset credits.
We will continue our advocacy work at the UNFCCC level in favour of the establishing of stringent rules for transparent governance, and robust and verifiable accounting, especially to avoid double counting of mitigation efforts. Parties were also mandated to adopt rules, modalities and procedure regarding the SDM. We will keep a watchful eye on the discussions to ensure that lessons learned from the CDM are taken into account for the SDM. The eligibility of activities under this mechanism will also be a crucial element defining its environmental integrity: for it to play a positive role towards the 1.5ºC goal, the SDM will need to help to foster transformative change, rather than supporting activities that yield marginal improvements on emissions reductions. For more information, read our outcomes of COP21.
2016 is the year we tackle aviation emissions!
Finally, one of our top priorities for 2016 will be to push for an ambitious agreement to cap aviation's emissions, responsible for 4.9% of global yearly greenhouse gas emissions!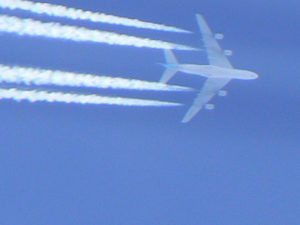 In October, UN member countries, gathered under the International Civil Aviation Organization (ICAO) assembly, will decide what role aviation should play in tackling climate change. Their main proposal is the implementation of a global market-based mechanism (GMBM), that aims at offsetting all of aviation's growth of emissions above 2020 levels.
There are several challenges regarding this process, including achieving a greater transparency and the environmental integrity of the GMBM. As for the SDM, the quality of the credits eligible to be used will do much to determine the environmental integrity of this measure. Civil society has a decisive role in lobbying their government officials for stringent rules, ambitious targets, and transparent decision making. Read our article on the subject and join our campaign!
By the Carbon Market Watch Team

---
Click here if you want to read the other articles of our Watch This! Newsletter

Suite à l'adoption de l'Accord historique de Paris, les campagnes importantes ne manqueront pas en 2016. Notre objectif ? Garantir que les politiques soient assez responsables et ambitieuses pour permettre aux pays d'atteindre leurs engagements de limitation du réchauffement mondial à 1,5°C. Voici un aperçu rapide de nos priorités au niveau international.
S'assurer de la responsabilité des actions de lutte contre les changements climatiques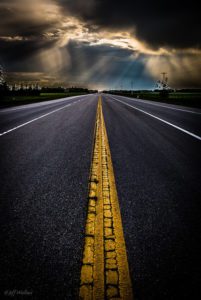 A Paris, les gouvernements ont reconnu, dans une étape historique, que la question des changements climatiques était liée à celle des Droits de l'Homme. Un préambule détaillé spécifie que, « lorsqu'elles prennent des mesures face aux changements climatiques, les Parties doivent respecter, promouvoir et prendre en considération leurs obligations respectives concernant les Droits de l'Homme. » 
En 2016 et au-delà, nous voulons nous assurer que cet engagement sera pris en considération dans tous les mécanismes de financement de lutte contre les changements climatiques. Par trop souvent nous avons assisté à des projets dommageables pour l'environnement et la population locale, comme c'est toujours le cas, par exemple, avec les projets enregistrés dans le Mécanisme de Développement Propre de Barro Blanco et Santa Rita.
En conséquence, nous allons plaider pour que le système de gestion environnementale et sociale, à l'ordre du jour du Fonds vert pour le Climat cette année, soit fort. De même, nous exigerons des critères plus stricts pour les financements provenant des institutions soutenant les Mesures d'Atténuation Appropriées au niveau National (NAMAs), et promouvrons l'utilisation efficace des financements destinés à lutter contre les changements climatiques.
Par ailleurs, nous allons pousser pour l'établissement d'un système institutionnel global de guarde fous qui empêcherait, de manière efficace, les dommages à l'environnement et les violations des droits de l'Homme, promouvrait le développement durable, et maximiserait la participation des parties prenantes. Pour plus d'informations, voir l'article de Jules Voigt.
Des règles strictes pour les marchés carbone
Certains négociateurs sur les marchés carbone craignaient que la thématique ne soit pas du tout mentionnée dans l'Accord de Paris. Il n'en a rien été. L'article 6, uniquement dédié au sujet, contient du texte détaillé.
L'Article plante trois cadres différents : un pour les approches coopératives afin de permettre une interconnexion des marchés carbone, un cadre pour les approches non-marchandes visant le développement durable et un nouveau Mécanisme de Développement Durable (MDD), semblable au Mécanisme de Développement Propre (MDP), mais avec une portée considérablement plus large. De fait, tous les pays, y compris les pays développés, pourront générer et/ou utiliser leurs crédits de compensation.
Nous allons continuer notre plaidoyer au niveau de la CCNUCC en faveur de la mise en place de règles plus strictes pour une gouvernance transparente, une comptabilité robuste et fiable, particulièrement pour éviter le double comptage des efforts d'atténuation. Il a également été demandé aux Parties d'adopter des règles, des modalités et procédures concernant le SDM. Nous ferons tout notre possible pour garantir que les leçons apprises du MDP soient bien prises en compte dans le MDD. L'éligibilité des activités reprises dans ce mécanisme sera également un point crucial définissant son intégrité environnementale : pour que le mécanisme joue un rôle positif vers l'objectif de 1,5°C, le MDD aura besoin de contribuer à un changement en profondeur, plutôt que de soutenir des activités qui apportent des améliorations ou des réductions d'émissions marginales. Pour plus d'informations, lire nos conclusions sur la COP21.
2016 : l'année de la lutte contre les émissions issues du trafic aérien !
Enfin, une de nos priorités phare pour 2016 sera de promouvoir un accord ambitieux visant à plafonner les émissions issues du trafic aérien, responsables de 4,9% des émissions annuelles de gaz à effet de serre.
En octobre, les pays membres de l'ONU, réunis à l'occasion de l'assemblée de l'Organisation de l'Aviation civile internationale (OACI), décideront du rôle que l'aviation devrait jouer dans la lutte contre les changements climatiques. Leur proposition principale est la mise en place d'une mesure mondiale fondée sur le marché (MMFM) dont le but est de compenser la hausse des émissions de l'aviation au-delà des niveaux de 2020.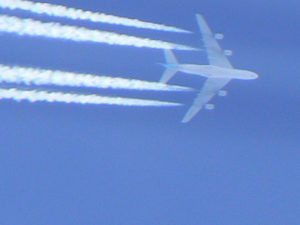 Il y a plusieurs défis concernant ce processus, y compris atteindre une plus grande transparence et une intégrité environnementale de la MMFM. Concernant le MDD, la qualité des crédits éligibles jouera un grand rôle dans la détermination de l'intégrité environnementale de cette mesure. La société civile a un rôle décisif à jouer en faisant pression sur les représentants de ses gouvernements pour obtenir des règles plus strictes, des cibles ambitieuses et une prise de décision transparente. Lisez notre article sur le sujet et rejoignez notre campagne !

Par l'équipe de Carbon Market Watch 
---
Cliquez ici si vous voulez lire les autres articles de notre Lettre d'Information Watch This!

Tras la adopción del histórico Acuerdo de París, contaremos con un gran número de campañas importantes en 2016. ¿Nuestro objetivo? Garantizar que las políticas son lo suficientemente responsables y ambiciosas como para lograr el compromiso de los países para limitar el calentamiento global a 1,5 ºC. He aquí una breve visión general de nuestras prioridades a nivel internacional.
Garantizar la responsabilidad de la acción climática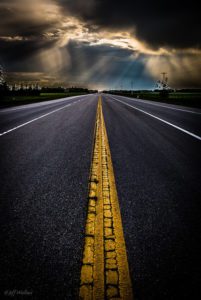 Los gobiernos reconocieron en París, en un avance histórico, que el cambio climático es una cuestión de derechos humanos. Un texto detallado a modo de preámbulo especifica que "las partes, al llevar a cabo acciones para prevenir el cambio climático, han de respetar, promover y considerar las respectivas obligaciones sobre derechos humanos."
A partir de 2016, queremos asegurarnos de que este compromiso se tiene en cuenta rigurosamente en cualquier mecanismo de financiación de la lucha contra el cambio climático. Con demasiada frecuencia hemos visto proyectos dañinos para el entorno y la población local, como es el caso, por ejemplo, de los proyectos registrados bajo el Mecanismo de Desarrollo Limpio (MDL) de Barro Blanco y Santa Rita.
Como consecuencia, impulsaremos un potente sistema de gestión social y medioambiental en el Fondo Verde para el Clima, que estará en la agenda del FVC para este año y abogaremos por un uso efectivo de la financiación del clima y por unos criterios más rigurosos a la hora de que las instituciones financieras apoyen Acciones Nacionales Adecuadas de Mitigación a nivel Nacional (NAMA).
También impulsaremos el establecimiento de un sistema de salvaguardias institucional general que prevenga de forma efectiva el daño social y medioambiental y las violaciones de los derechos humanos, promueva un desarrollo sostenible y maximice la participación de las partes implicadas. Para obtener más información, lea el artículo de Jules Voigt.
Normas rigurosas para los mercados de carbono
A pesar del miedo intrínseco entre algunos de los negociadores de los mercados de carbono de que el asunto se quede totalmente fuera del texto, el Acuerdo de París supuso en realidad un texto más detallado, recopilado en el Artículo 6, de lo previsto desde un punto de vista realista.
El artículo 6 crea tres marcos diferentes: uno para enfoques cooperativos que permita la vinculación de los mercados de carbono, otro para enfoques no comerciales de desarrollo sostenible y un Mecanismo de Desarrollo Sostenible (MDS) similar al MDL pero con un alcance considerablemente más amplio. De hecho, todos los países, incluyendo a los países desarrollados, serán capaces de generar y/o utilizar estos créditos de compensación.
Continuaremos con nuestra tarea de reivindicación a nivel de la UNFCCC en favor del establecimiento de normas rigurosas para un gobierno transparente, y una contabilidad robusta y verificable, especialmente para evitar una doble contabilización de los esfuerzos de mitigación. También se ordenó a las partes que adoptasen normas, modalidades y procedimientos relativos al MDS. Estaremos atentos a las conversaciones para garantizar que las lecciones aprendidas del MDL se tienen en cuenta para el MDS. La elegibilidad de las actividades al amparo de este mecanismo también será un elemento crucial que defina su integridad medioambiental: para que desempeñe un papel positivo hacia el objetivo de 1,5 ºC, el MDL necesitará ayudar a fomentar un cambio transformador, en lugar de favorecer actividades que supongan mejoras marginales sobre la reducción de las emisiones. Para obtener más información, consulte nuestros resultados del COP21 .
2016 es el año en que hacemos frente a las emisiones del sector de la aviación
Por último, una de nuestras principales prioridades para 2016 será promover un acuerdo ambicioso que limite las emisiones del sector de la aviación, responsable de un 4,9 % de las emisiones de gases con efecto invernadero del planeta cada año.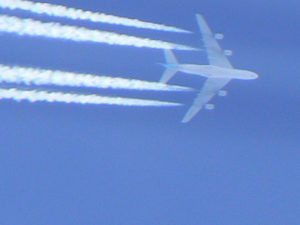 En octubre, los países miembros de las Naciones Unidas, reunidos ante la invitación de la Organización de Aviación Civil Internacional (OACI), decidirán que función deberá cumplir la aviación en la lucha contra el cambio climático. Su principal propuesta es la implementación de un mecanismo basado en el mercado global (GMBM), cuyo objetivo es compensar el crecimiento de las emisiones del sector de la aviación por encima de los niveles de 2020.
Hay varios desafíos asociados a este proceso, incluyendo el logro de una mayor transparencia y la integridad medioambiental del GMBM. Al igual que con el MDS, la calidad de los créditos elegibles a utilizar influirá mucho en la determinación de la integridad medioambiental de esta medida. La sociedad civil desempeña una función decisiva a la hora de presionar a sus agentes gubernamentales para que impulsen normas más rigurosas, objetivos más ambiciosos y una toma de decisiones más transparente. Consulte nuestro artículo sobre el tema y únase a nuestra campaña.

Escrito por el equipo de Carbon Market Watch
---
Haz clic aquí para leer los otros artículos del nuestro Boletín Watch This!