Following the adoption of the landmark Paris agreement, our plate will be full with important campaigns in 2016. Our objective? Ensure that policies are accountable and ambitious enough to achieve countries commitment to limit global warming to 1,5C. Here is a short overview of our priorities at the international level.
Ensure accountability of climate action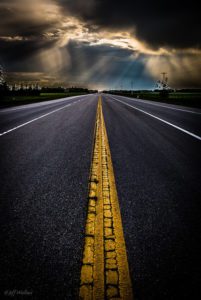 Governments in Paris recognized, in a historic step, that climate change is a human rights issue. A detailed preambular language specifies that parties, when taking action to address climate change, have to respect, promote and consider respective human rights obligations.
In 2016 and onwards, we want to ensure that this commitment is well taken into account in every climate finance mechanism. Far too often have we seen projects harmful for the environment and the local population, as it is still the case for example with the CDM registered projects of Barro Blanco and Santa Rita (see other articles in this newsletter).
As a consequence, we will push for a strong environmental and social management system in the Green Climate Fund, which will be on the GCF's agenda for this year and advocate for stronger criteria in financing institutions supporting Nationally Appropriate Mitigation Actions (NAMAs) and advocate for effective use of climate finance.
We will also push for the establishing of an overall institutional safeguard system that effectively prevent social and environmental harm and human rights violations, promote sustainable development, and maximise stakeholder participation. For more information, read an article by Jules Voigt here and our Policy Brief on accountability of climate finance here.
Stringent rules for carbon markets
Despite seemingly genuine fears among some of the carbon markets negotiators that the issue would fall out of the text completely, the Paris Agreement actually resulted in more detailed text, gathered under Article 6, than had realistically been expected.
Article 6 creates three different frameworks: one for cooperative approaches to allow the linking of carbon markets, one framework for non-market approaches to sustainable development and a new Sustainable Development Mechanism (SDM), similar to the CDM but with a considerably broader scope. Indeed, all countries, including developed countries, will be able to generate and/or use these offset credits.
We will continue our advocacy work at the UNFCCC level in favour of the establishing of stringent rules for transparent governance, and robust and verifiable accounting, especially to avoid double counting of mitigation efforts. Parties were also mandated to adopt rules, modalities and procedure regarding the SDM. We will keep a watchful eye on the discussions to ensure that lessons learned from the CDM are taken into account for the SDM. The eligibility of activities under this mechanism will also be a crucial element defining its environmental integrity: for it to play a positive role towards the 1.5ºC goal, the SDM will need to help to foster transformative change, rather than supporting activities that yield marginal improvements on emissions reductions. For more information, read our outcomes of COP21.
2016 is the year we tackle aviation emissions!
Finally, one of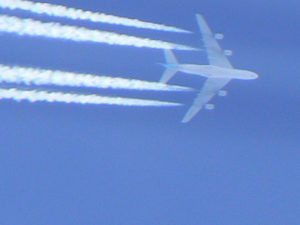 our top priorities for 2016 will be to push for an ambitious agreement to cap aviation's emissions, responsible for 4.9% of global yearly greenhouse gas emissions!
In October, UN member countries, gathered under the International Civil Aviation Organization (ICAO) assembly, will decide what role aviation should play in tackling climate change. Their main proposal is the implementation of a global market-based mechanism (GMBM), that aims at offsetting all of aviation's growth of emissions above 2020 levels.
There are several challenges regarding this process, including achieving a greater transparency and the environmental integrity of the GMBM. As for the SDM, the quality of the credits eligible to be used will do much to determine the environmental integrity of this measure. Civil society has a decisive role in lobbying their government officials for stringent rules, ambitious targets, and transparent decision making. Read our article on the subject and join our campaign!
By the Carbon Market Watch Team

---
Click here if you want to read the other articles of our Watch This! Newsletter