Scroll down for French and Spanish

This section aims at putting a network member under our newsletter spotlight! In this edition, Mahesh Pandya introduces Paryavaran Mitra, an Indian voluntary organization working in the field of environment and pollution issues using environmental laws as an advocacy tool.
You would like to be in the next Member Spotlight? Contact Pierre-Jean: [email protected].
– Could you please present your organization and the work you are doing?
Paryavaran Mitra is based in Ahmedabad, Gujarat State, India. It is registered as a Non-Governmental Organization working on socio-environmental issues since 1997. We have been especially active in the Environment Impact Assessment (EIA) process making sure that stakeholder consultation (such as Environment Public Hearings) in the State of Gujarat are a transparent and democratic channel to voice public grievances against industrial pollution and disasters. So far, we have studied more than 500 EIA reports and also have sent comments to appropriate authorities for better environment management.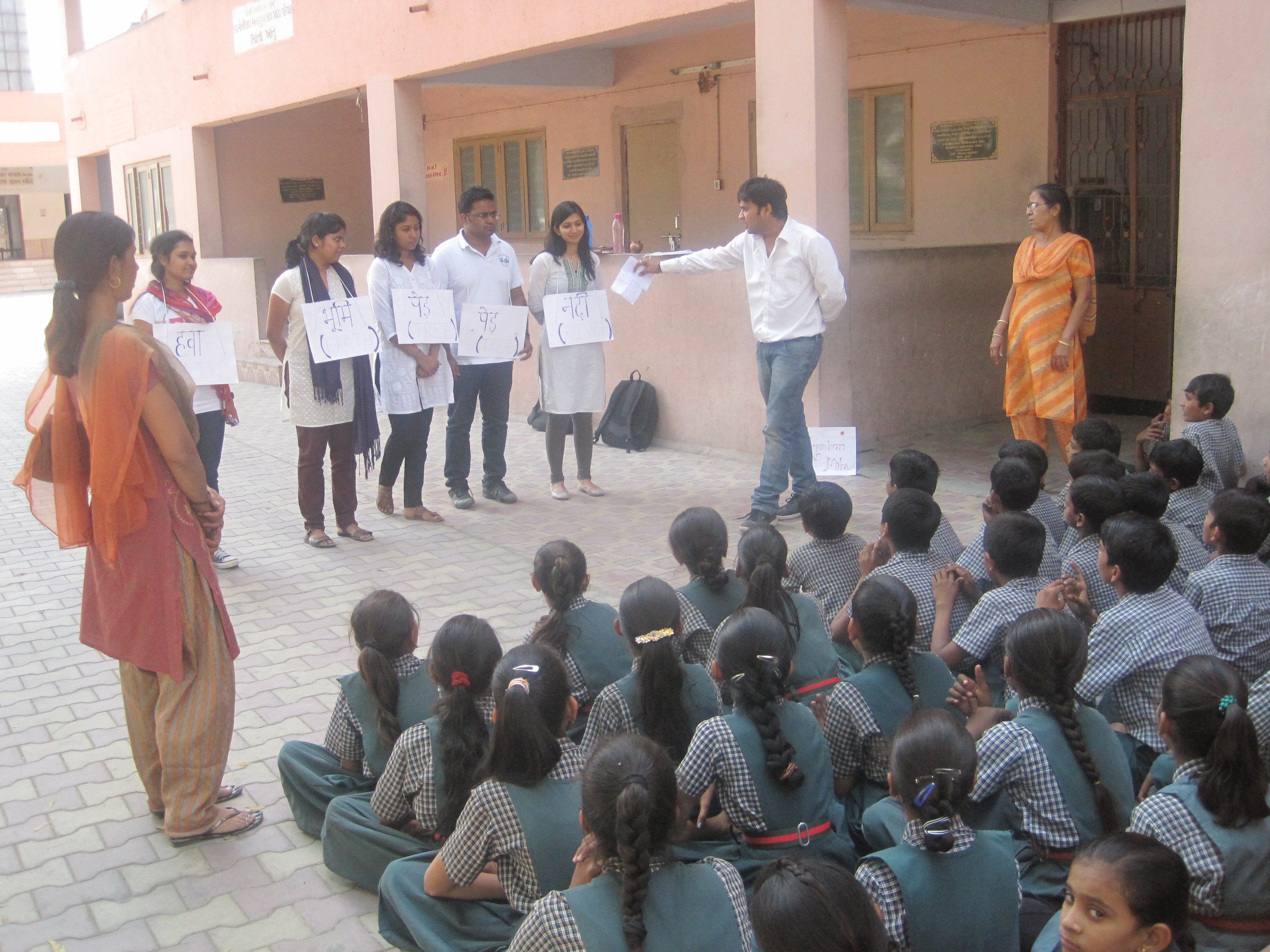 Paryavaran Mitra is working with grass-root activists and organizations to link local reality to national and international policy level developments with regard to climate justice issue. We encourage local people to participate in environmental decision making process whenever possible.
Our goal is: To focus on social injustice, human rights violations and ecological/environmental imbalance in development projects/process and to try and resolve these issues.
– Can you tell me more about your experience on the Clean Development Mechanism (CDM) and its impacts on the ground, in India?
Paryavaran Mitra has a long track record of scrutinizing CDM projects and the development of environmental regulations in Gujarat. For many years, Paryavaran Mitra and Carbon Market Watch have been cooperating to speak out against problematic CDM projects and their implications for the poor and marginalised in the context of one of the fastest growing economic hubs of India.
We discovered the CDM in 2004-05 while working on a project 0001 "for GHG emission reduction by thermal oxidation of HFC 23" in Gujarat, India. The project was earning carbon credits for reducing emissions but had very bad negative impacts on the ground: villagers were complaining about dirty waters in their water sources, crop damaged due to poisonous gases emitted through the unit, etc. We checked the essential provisions regarding CDM projects and found that there was no contribution in sustainable development by this project!
Then onwards we started monitoring CDM projects in state of Gujarat and also started looking for public notices about Local Stakeholder Consultation for CDM projects and also participated in few of them in state of Gujarat. We also organize trainings/seminars for local people, industries and any other audience who wish to know details of CDM projects.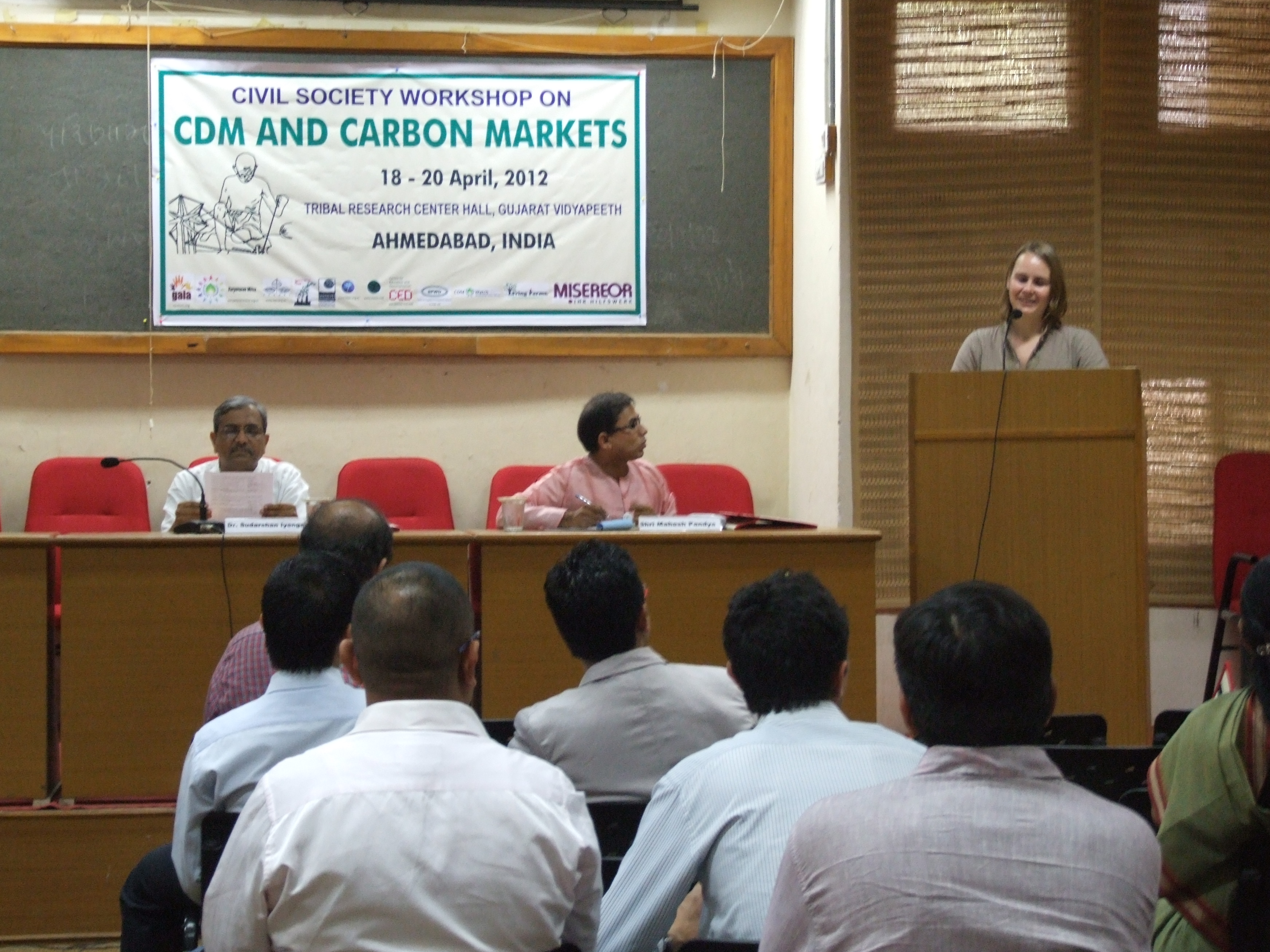 – How did you hear about the Carbon Market Watch Network and what are your expectations for the future, regarding the network?
Paryavaran Mitra has a very old connection with Carbon Market Watch. We attended then CDM Watch first workshop in Delhi, India, in 2009, and naturally became member when the network was created.
We hope that the network will expand its association with many other organisations and help them to reach available justice mechanisms at international forum to raise local concerns linked to carbon market projects/developments.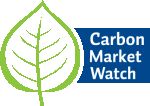 ---
Click here if you want to read the other articles of our Watch This! Newsletter

Le but de cette section est de mettre un membre du réseau sous les projecteurs de notre newsletter! Dans cette édition, Mahesh Pandya présente Paryavaran Mitra, une organisation indienne sans but lucratif qui lutte contre les problèmes environnementaux en utilisant la législation environnementale comme outil de défense des intérêts.
Vous aimeriez être le prochain « membre à la Une » ? Contactez Pierre-Jean: [email protected].
–     Pourriez-vous présenter votre organisation et le travail que vous accomplissez ?
Paryavaran Mitra est basée à Ahmedabad, dans l'Etat de Gujarat en Inde. Elle est reconnue comme une organisation non-gouvernementale travaillant sur les questions socio-environnementales depuis 1997. Nous sommes particulièrement actifs dans le processus d'Etudes d'Impacts sur l'Environnement (EIE) : nous nous assurons que la consultation des parties prenantes (comme les Consultations publiques sur l'Environnement) dans l'Etat de Gujarat consiste bien en un canal transparent et démocratique permettant de faire entendre les plaintes de la population contre la pollution et les désastres industriels. Jusqu'à présent, nous avons étudié plus de 500 rapports EIE et avons par ailleurs envoyé nos remarques aux autorités compétentes pour une meilleure gestion de l'environnement.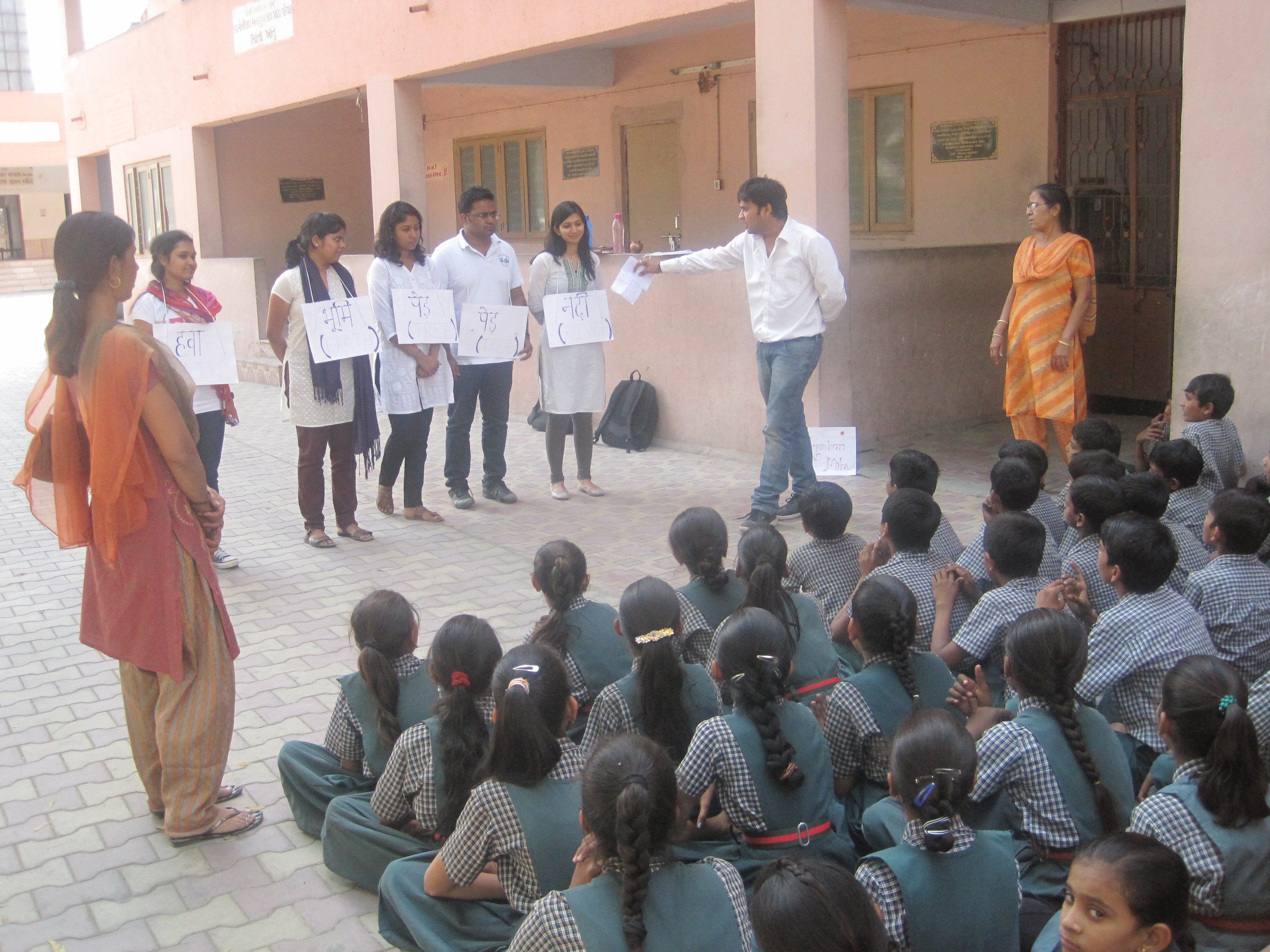 Paryavaran Mitra travaille avec la population locale ainsi que des organisations afin de faire le lien entre la réalité locale et les développements nationaux et internationaux politiques à propos des questions de justice climatique. Nous encourageons la population locale à participer au processus de décision concernant l'environnement, chaque fois que cela est possible.
Notre but: cibler les injustices sociales, les violations des droits de l'homme et le déséquilibre écologie/environnement dans les projets/processus de développement et essayer de résoudre ces problèmes.
– Pouvez-vous me détailler votre expérience concernant le Mécanisme de Développement Propre (MDP) et ses impacts sur le terrain, en Inde ?   
Paryavaran Mitra a acquis une grande expérience dans l'examen minutieux des projets MDP et le développement de la législation environnementale dans le Gujarat. Depuis de nombreuses années,  Paryavaran Mitra et Carbon Market Watch collaborent pour dénoncer les projets MDP problématiques et leurs implications pour les pauvres et les exclus dans cette région phare pour l'économie indienne.
Nous avons découvert le MDP en 2004-2005 lorsque nous travaillions sur le projet 0001 "pour la réduction des émissions de gaz à effet de serre par l'oxydation thermique du HFC23 » dans le Gujarat en Inde.
Le projet gagnait des crédits-carbone pour sa réduction des émissions mais avait des impacts très négatifs sur le terrain: des villageois se plaignaient d'eaux souillées dans leurs sources, de cultures endommagées à cause de gaz toxiques émis par l'unité, etc. Nous avons vérifié les dispositions principales des projets MDP et avons découvert qu'il n'y avait pas de contribution au développement durable via ce projet !
Depuis lors, nous avons commencé à suivre les projets MDP dans l'Etat de Gujarat et avons également cherché des avis de la population concernant la Consultation des Parties Prenantes locales pour les projets MDP. Nous avons d'ailleurs avons participé à quelques-unes d'entre elles dans l'Etat de Gujarat. Nous organisons aussi des formations/séminaires pour la population locale, les industries et tout autre public qui souhaite connaître les détails des projets CDM.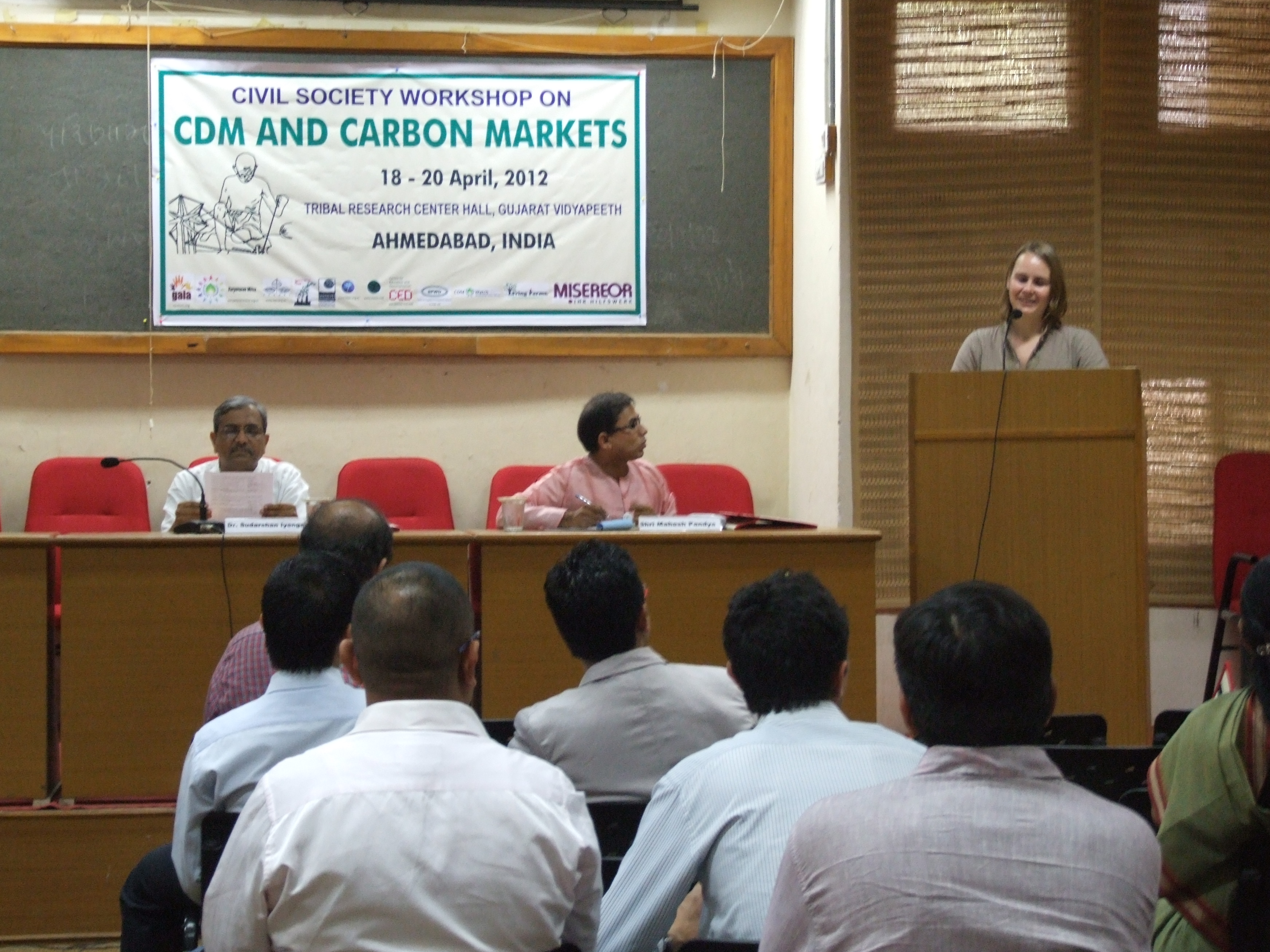 – Comment avez-vous entendu parler du réseau Carbon Market Watch et quelles sont vos attentes pour le futur, en ce qui concerne le réseau ?
Paryavaran Mitra a une relation de très longue date avec Carbon Market Watch. Nous avons assisté à l'époque au premier workshop MDP Watch à Dehli, en Inde, en 2009, et nous sommes naturellement devenus membre quand le réseau a été créé.
Nous espérons que le réseau va étendre son association avec beaucoup d'autres organisations et les aidera à utiliser les mécanismes de justice disponibles au niveau international leur permettant de faire entendre les inquiétudes locales liées aux projets/développements du marché du carbone.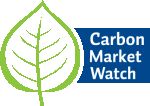 ---
Cliquez ici si vous voulez lire les autres articles de notre Lettre d'Information Watch This!

Esta sección pretende dar protagonismo en nuestro boletín a un miembro de la red. En esta edición, Mahesh Pandya presenta Paryavaran Mitra, una organización de voluntariado india que trabaja en el terreno del medio ambiente y la contaminación, utilizando leyes medioambientales como herramienta de defensa.
¿Le gustaría ser el próximo protagonista de nuestro boletín? Póngase en contacto con Pierre-Jean: [email protected].
– ¿Podría presentar su organización y el trabajo que está haciendo?
Paryavaran Mitra tiene su sede en Ahmedabad, estado de Gujarat, India. Desde 1997 consta registrada como organización no gubernamental que se encarga de aspectos socio-medioambientales. Hemos estado especialmente activos en el proceso de Evaluación del Impacto Ambiental (EIA) asegurándonos de que el proceso de consulta de las partes implicadas (como las audiencias públicas sobre medio ambiente) del estado de Gujarat es un canal transparente y democrático para dar voz a las quejas públicas frente a la contaminación industrial y los desastres consecuentes. Hasta el momento, hemos estudiado más de 500 informes sobre EIA y hemos remitido nuestros comentarios a las autoridades pertinentes para mejorar la gestión medioambiental.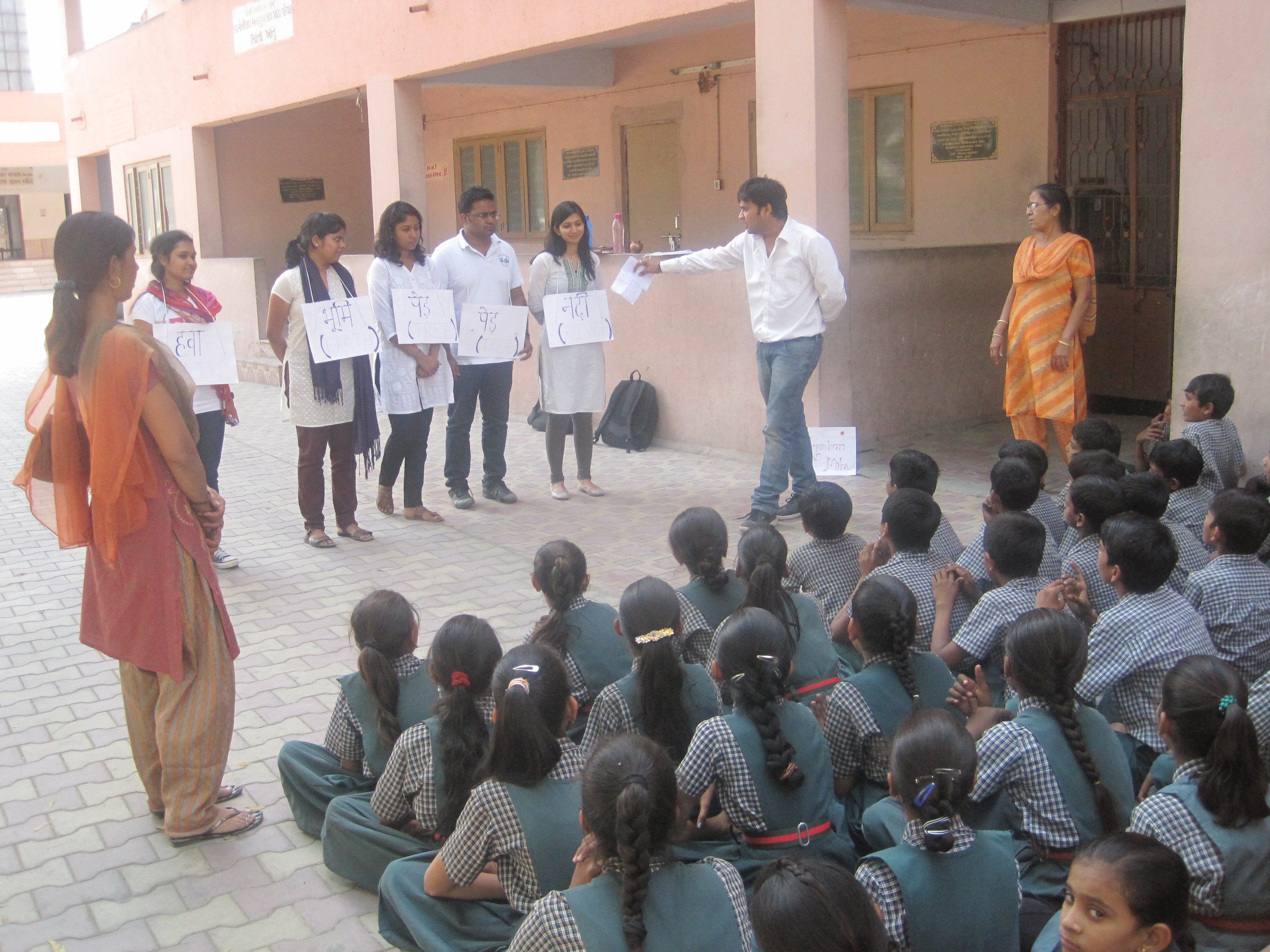 Paryavaran Mitra está trabajando con activistas y organizaciones que actúan sobre el terreno para vincular la realidad local con los desarrollos a nivel de políticas nacionales e internacionales, en lo que respecta a los asuntos de justicia climática. Animamos a la población local a participar en el proceso de toma de decisiones medioambientales siempre que sea posible.
Nuestro objetivo es: Atajar la injusticia social, las violaciones de los derechos humanos y el desequilibrio ecológico/medioambiental en los proyectos/procesos de desarrollo y resolver estos asuntos.
– ¿Podría contarnos algo más sobre su experiencia con el Mecanismo para un Desarrollo Limpio (MDL) y su impacto sobre el terreno, en la India?
Paryavaran Mitra cuenta con una larga experiencia en el escrutinio de proyectos del MDL y el desarrollo de normativas medioambientales en Gujarat. Durante muchos años, Paryavaran Mitra y Carbon Market Watch han cooperado para denunciar los proyectos del MDL que han resultado problemáticos y sus implicaciones para los pobres y los marginados en el contexto de uno de los núcleos económicos que más rápido crece de la India.
Descubrimos el MDL en 2004-05 trabajando en un proyecto 0001 "para la reducción de las emisiones de gases de efecto invernadero mediante oxidación térmica del HFC 23" en Gujarat, India. El proyecto estaba obteniendo créditos por reducir las emisiones de carbono pero tenía un impacto muy negativo sobre el terreno: los campesinos se quejaban de las aguas sucias en su abastecimiento, cosechas dañadas por gases venenosos emitidos a través de la unidad, etc. Comprobamos las provisiones esenciales respecto a los proyectos del MDL y descubrimos que este proyecto no realizaba contribución alguna al desarrollo sostenible.
Comenzamos, entonces, a realizar un seguimiento de los proyectos del MDL en el estado de Gujarat y también comenzamos a buscar notificaciones públicas sobre las consultas locales a los implicados para los proyectos del MDL, además de participar en algunas de ellas en el estado de Gujarat. También organizamos cursos de formación o seminarios para la población local, las industrias y quienes quisieran conocer los detalles de los proyectos del MDL.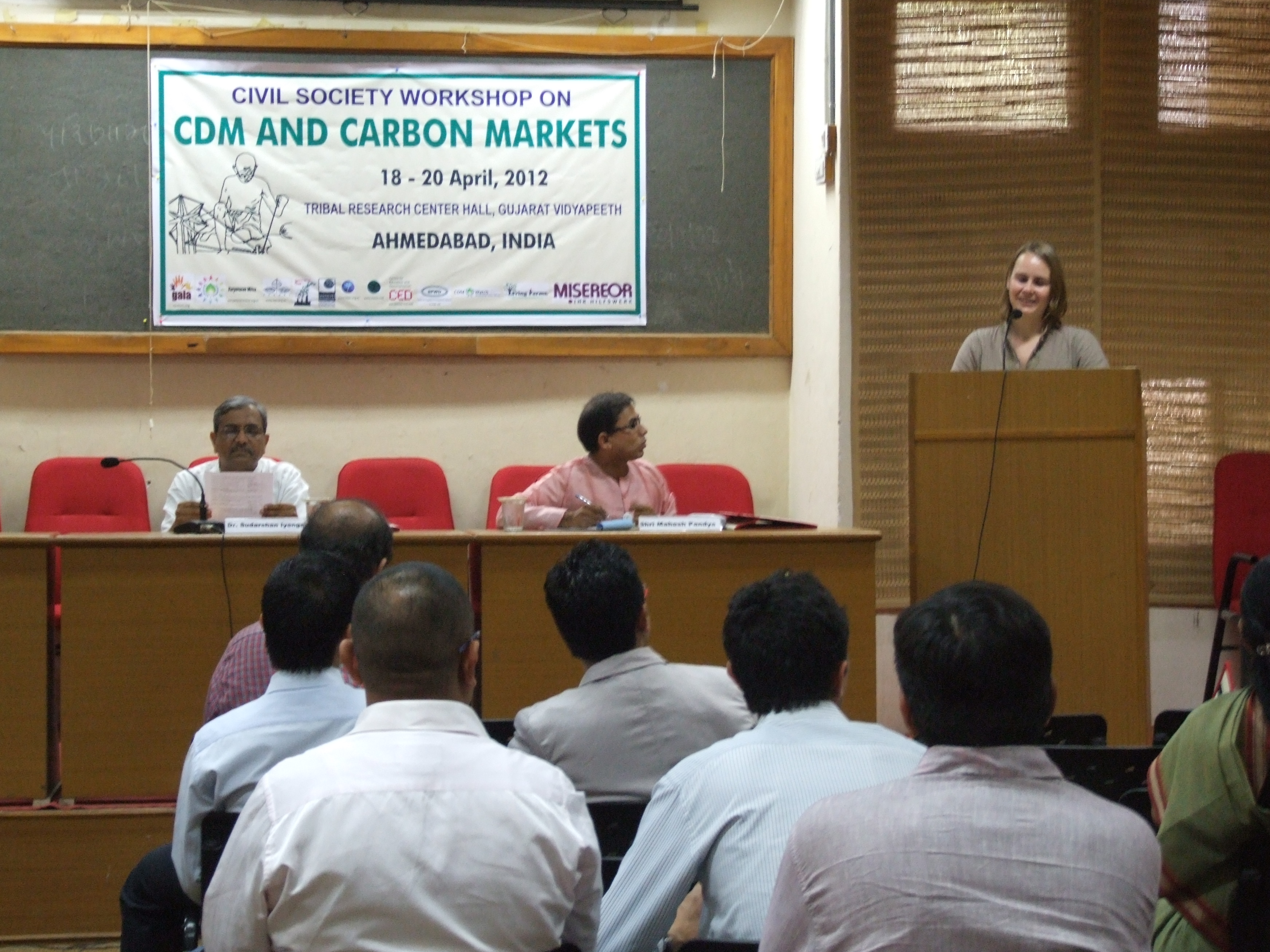 – ¿Cómo ha llegado a conocer la red Carbon Market Watch y cuáles son sus expectativas para el futuro, respecto a la red?
Paryavaran Mitra lleva mucho tiempo vinculado a Carbon Market Watch. Asistimos a su primer taller sobre vigilancia del MDL en Delhi, India, en 2009, y nos hicimos miembros de la red cuando se creó.
Esperamos que la red expanda su asociación con muchas otras organizaciones y les ayude a lograr mecanismos de justicia disponibles en el foro internacional para dar voz a sus preocupaciones locales vinculadas a los proyectos y desarrollos del mercado de carbono.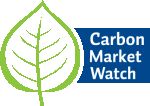 ---
Haz clic aquí para leer los otros artículos del nuestro Boletín Watch This!