In this new section, a network member will be interviewed and asked to present his work and interests. In this edition, meet "Horizon Vert", a Cameroonian member. Leclère Diffo, President, and Eugène Nkollo, Program Director, answer our questions. You would like to be in the next Member Spotlight? Contact Pierre-Jean, our network coordinator: [email protected]. 
Could you tell us more about your organization?
Founded in 2008, GREEN HORIZON is a non-political and non-profit organization.
It has several members from diverse backgrounds and was created by young Cameroonians who were convinced of the importance of the role of youth in implementing sustainable development. Our goal is to urge citizens and decision makers to change their behaviours regarding environmental protection and climate change.GREEN HORIZON welcomes partnerships, cooperation and/or collaboration.
Our motto? Nature – Protection – Health
Our vision: working towards a healthier environment and sustained change of behaviour
What are your organization's working areas?
– Sustainable farming;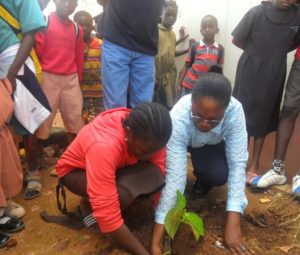 – Renewable energies;
– Water and sanitation;
– Education, Ecotourism; volunteers training;
– Climate change;
– Management of natural resources (forests, mines, natural areas, soil, protected areas, water, etc.)
– Advocacy and lobbying
– Pollution, green economy and CSR;
– Sustainable development.
What are the latest key accomplishments of your organization and why?
Our 'Nature-school' project: "A pupil, a tree; a school, a forest" aims at increasing awareness and understanding of the importance of planting trees among pupils to preserve nature and counter climate change. This oper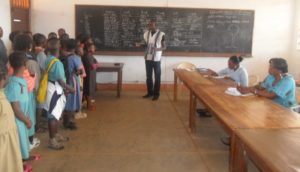 ation saw the active involvement of teachers and pupils as well as the mindful and massive adherence of pupils during the operation.
Another project that we are proud of is: Nature-house – "A man, a roof, a tree", in cooperation with a Cameroonian company. We are aware of the environmental disaster caused by the construction of infrastructures, which is why we have launched a reforestation policy this year. How does it work? Each client who sells out their plot of land is entitled to any type of tree. This tree is planted in the front of their plot and maintained by Green Horizon. We also takes care of the environmental studies, the planting and maintenance of trees on different sites.
How did you hear about Carbon Market Watch and why did your organization want to join them?
We came across the network while searching on the internet. We joined the network because they act for effective and fair protection of the climate. The network activities support our goals, i.e. fostering changes, influence climate policies and working towards reducing emissions from deforestation and forest degradation.
What are your expectations for the network?
Research and documentation support;
Organizational and operational capacity building;
Research support from technical and financial partnerships;
L
eclère Diffo, President of Green Horizon, is a tained Legal Adviser by specialized in environmental law.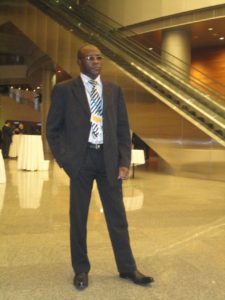 A biologist by training, Eugène Nkollo is the Program Director at Green Horizon.
.
---
Click here if you want to read the other articles of our Watch This! Newsletter