Scroll down for French and Spanish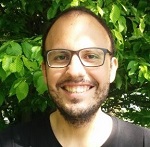 On the first of September tensions in Panama heightened when heavy machinery moved very close to the Ngöbe-Bugle Comarca to complete the highly contested Barro Blanco hydro dam, which is registered under the UN's Clean Development Mechanism. This was preceded by the forceful eviction of indigenous people camping next to the construction area by the national police. In response to a letter sent by Panamanian civil society groups, the CDM Board has now reminded Panama about its right to withdraw approval for the project, "if it deems appropriate".

In February 2015, Panama decided to temporarily suspend the 95% complete construction of the Barro Blanco hydroelectric dam – a project registered under the UN's CDM carbon offsetting mechanism. The suspension was justified because of non-compliance with national environmental impact assessment requirements, including shortcomings in the agreement with the locally affected indigenous communities, the Ngöbe Bugle. As a complement, a dialogue roundtable was launched between the Panamanian State and local communities, to discuss the compatibility of the dam with national laws and human rights.
Outrageous behavior of European lenders
All eyes were on the reaction of the European banks involved in financing the project, as their opinion on the suspension would be key to the dialogue success. But, at the opposite of a conciliatory attitude, the banks added fuel to the fire. In a letter, leaked in the media, they send clear threats to the Panamanian government fearing that "actions such as the one taken against GENISA [the project manager] may weigh upon future investment decisions and harm the flow of long term investments into Panama"!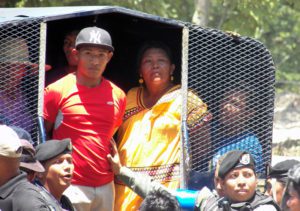 Such outrageous attitude of the European lenders was disavowed in May, when a report was published by the Independent Complaints Mechanism (ICM) of the German and Dutch development banks (DEG and FMO), the two European lenders. This report concluded that the banks violated their own policies by failing to adequately assess the risks to indigenous rights and the environment before approving a US$50 million loan to the project manager, GENISA.

No happy ending
After 3 months of negotiations, the Panamanian state, under pressure, refused the Ngobe's request, arguing that the "continuation of the project was a matter of national interest". Since then the situation keeps escalating.
Concluding that the government would not cancel Barro Blanco, Ngobes are peacefully protesting. On July 25, as they were blocking a road, many of them – including women and children – were arrested and injured. Today, the tension keeps increasing.
Rules must be changed
Barro Blanco is yet another sad example of why it is essential that project-affected peoples have the right to seek recourse when CDM project activities cause harm to communities and the environment, at any point during the project cycle. Robust safeguards framing the registration of projects under the CDM and as well as a grievance mechanisms both, at international, national and local level are also indispensable.
In line with this, local associations sent a letter to the CDM Board in July, to inform them about the situation and to ask them to take action. In its response to the letter, the CDM Board recalled that it adopted a procedure that allows a host country's Designated National Authority (DNA) to withdraw approval/authorization for the project. More importantly, the Board did a follow up with Panama and forwarded the letter, reminding the withdrawing procedure. More than ever, the faith of Barro Blanco is in the hand of the government of Panama.
by Pierre-Jean Brasier – Network Coordinator at Carbon Market Watch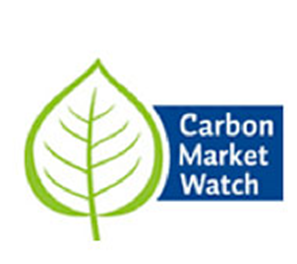 ---
Click here if you want to read the other articles of our Watch This! Newsletter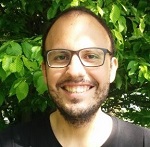 La situation concernant le barrage hydroélectrique de Barro Blanco, un projet agréé dans le cadre du MDP est de plus en plus incertaine. Le présent article offre un aperçu des raisons de cet échec et offre des solutions pour avancer.
En février 2015, le Panama a décidé de suspendre temporairement la construction, terminée à 95 %, du barrage hydroélectrique de Barro Blanco – un projet agréé en vertu du mécanisme de compensation carbone du Mécanisme de Développement Propre (MDP) des Nations Unies. La suspension était justifiée en raison du non-respect des exigences de l'étude d'impacts environnementaux nationaux, et notamment des lacunes dans l'accord conclu avec les communautés indigènes touchées, le peuple Ngöbe Bugle. En guise de complément, une table ronde a été organisée entre l'état panaméen et les communautés locales pour discuter de la compatibilité du barrage avec les lois nationales et les droits humains.
Le comportement scandaleux des bailleurs de fonds européens
Tous les regards se sont tournés vers les banques européennes impliquées dans le financement du projet, car de leur opinion sur la suspension dépend le succès du dialogue. Mais, au lieu d'adopter une attitude conciliante, les banques ont jeté de l'huile sur le feu. Dans un courrier, dont les médias ont eu connaissance, elles ont envoyé des menaces au gouvernement panaméen stipulant que « des mesures telles que celles prises à l'encontre de GENISA [le project manager] pourraient avoir des répercussions sur les prochaines décisions d'investissement et nuire aux investissements à long terme au Panama » !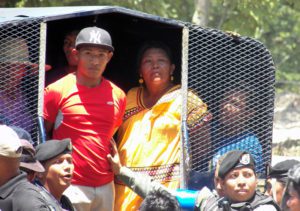 Cette attitude honteuse de la part des bailleurs de fonds européens a été désavouée en mai à la publication d'un rapport du mécanisme indépendant de résolution des plaintes (ICM) des banques de développement allemande et néerlandaise (DEG et FMO), les deux bailleurs de fonds européens. Selon la conclusion de ce rapport, les banques ont enfreint leurs propres politiques en ne procédant pas à une évaluation adéquate des risques pour les droits des indigènes et l'environnement avant d'approuver un prêt de 50 millions de dollars au project manager, GENISA.
Pas de dénouement heureux
Après 3 mois de négociations, l'état panaméen a succombé à la pression en refusant la demande de Ngobe, sous prétexte que « la poursuite du projet était une question d'intérêt national ». Depuis lors, la situation ne cesse de s'envenimer.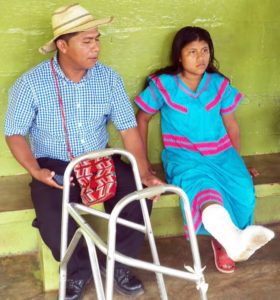 Ngobes, qui a conclu que le gouvernement n'annulerait pas Barro Blanco, a organisé une manifestation pacifique. Le 25 juillet, lors du blocage d'une route, bon nombre d'entre eux, notamment des femmes et des enfants – ont été arrêtés et blessés. Aujourd'hui, la tension se fait de plus en plus lourde.
Les règles doivent changer
Barro Blanco n'est qu'un triste exemple de plus témoignant de la nécessité pour les peuples affectés par le projet de disposer d'un moyen de recours si les activités d'un projet du MDP nuisent aux communautés et à l'environnement, à un moment ou à un autre, au cours du projet. Il est également indispensable de mettre en place des garanties solides pour encadrer l'approbation de projets MDP ainsi que des mécanismes de réclamation aux niveaux international et national.
À cet égard, des associations locales ont envoyé un courrier au comité exécutif du MDP en juillet pour les informer de la situation et leur demander de prendre des mesures. Dans sa réponse le comité du MDP a rappelé qu'il avait adopté une procédure permettant à l'autorité nationale désignée (AND) d'un pays d'accueil de retirer son approbation/autorisation du projet. Par ailleurs, le conseil a assuré un suivi au panama et a transféré le courrier, rappelant la procédure de retrait. Plus que jamais, le sort de Barro Blanco est entre les mains du gouvernement panaméen.
Par Pierre-Jean Brasier – Coordinateur du réseau de Carbon Market Watch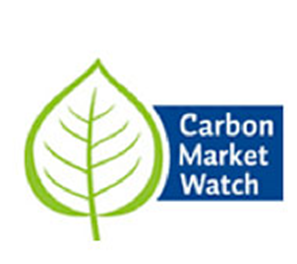 ---
Cliquez ici si vous voulez lire les autres articles de notre Lettre d'Information Watch This!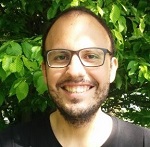 La situación relativa a la presa hidroeléctrica de Barro Blanco, un proyecto autorizado en el marco del MDL, es cada vez más incierto. Este artículo ofrece una idea de las razones de un tal fracaso y soluciones para avanzar.

En febrero de 2015, Panamá decidió suspender temporalmente la construcción, terminada al 95%, de la presa hidroeléctrica de Barro Blanco – un proyecto autorizado en virtud del mecanismo de compensación carbono del MDL de la ONU. La suspensión se justificó por el incumplimiento de las exigencias de evaluación de los impactos medioambientales nacionales, y, en particular, de las lagunas del acuerdo celebrado con las comunidades indígenas afectadas, los Ngöbe Bugle. A manera de complemento, se organizó una mesa redonda entre el Estado panameño y las comunidades locales para discutir de la compatibilidad de la presa con las leyes nacionales y los derechos humanos.
El comportamiento escandaloso de los proveedores de fondos europeos
Todas las miradas se volvieron hacia los bancos europeos implicados en la financiación del proyecto, ya que de su opinión sobre la suspensión depende del éxito del diálogo. Pero, en vez de adoptar una posición conciliadora, los bancos echaron leña al fuego. En un correo, del que la prensa se enteró, enviaron amenazas al Gobierno de Panamá estipulando que «¡tales medidas que las tomadas contra GENISA [el jefe de proyecto] podrían tener repercusiones sobre las próximas decisiones de inversión y perjudicar a las inversiones a largo plazo en Panamá»!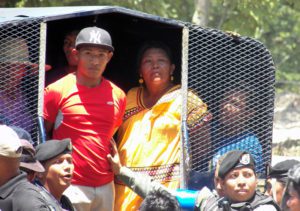 Esta actitud avergonzada por parte de los proveedores de fondos europeos fue desaprobada en mayo por la publicación de un informe del Mecanismo independiente para la resolución de conflictos (MIRC) relativo a los bancos de desarrollo alemana y holandesa (DEG y FMO), los dos proveedores de fondos europeos. Según la conclusión de este informe, los bancos infringieron sus propias políticas faltando a evaluar de manera adecuada los riesgos para los derechos de los indígenas y el medio ambiente antes de otorgar un préstamo de 50 millones de dólares al jefe de proyecto, GENISA.
Falta de resultados favorables
Después de 3 meses de negociaciones, el Estado panameño sucumbió a la presión rechazando la solicitud de Ngobe, con el pretexto de que «la continuación del proyecto era una cuestión de interés nacional». Desde entonces, la situación no deja de empeorarse.
Ngobes, que concluyó que el Gobierno no cancelaría el proyecto de Barro Blanco, organizó una manifestación pacífica. El 25 de julio, durante el bloqueo de una carretera, muchos de ellos, especialmente mujeres y niños – fueron detenidos y heridos. Hoy, la tensión se hace cada vez más fuerte.
Las reglas deben cambiar
Barro Blanco no es más que un triste ejemplo de más que testifica de la necesidad para el pueblo afectado por el proyecto disponer de un medio de recurso si las actividades de un proyecto de MDL perjudican a las comunidades y al medio ambiente, a un momento u otro, durante el proyecto. Es también indispensable establecer garantías sólidas para supervisar la aprobación de proyectos MDL así como de los mecanismos de reclamación a niveles internacional y nacional.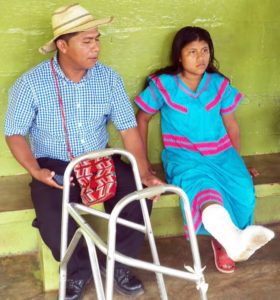 En este sentido, asociaciones locales enviaron un correo a la Junta del MDL en julio para informarlos de la situación y pedirles tomar medidas. En su respuesta la Junta del MDL recordó que había adoptado un procedimiento que permitía a la autoridad nacional designada (AND) de un país de recepción cancelar su aprobación/autorización del proyecto. Por otra parte, el consejo garantizó un seguimiento en Panamá y transfirió el correo, recordando el procedimiento de retirada. Más que nunca, la suerte de Barro Blanco está entre las manos del Gobierno panameño.
Escrito por Pierre-Jean Brasier – Coordinador de la Red de Carbon Market Watch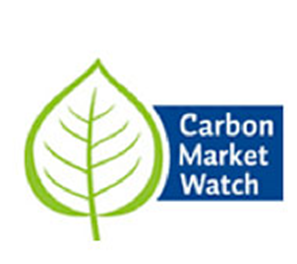 ---
Haz clic aquí para leer los otros artículos del nuestro Boletín Watch This!